BetDSI Sportsbook Review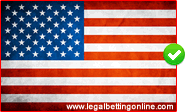 Established in 1998, BetDSI has had a long time to develop a flagship operation out of their sportsbook. BetDSI also known as "Diamond Sportsbook" offers a full online sports betting destination that has been made available to citizens all over the world and in the US. They offer betting on every sport imaginable including Football, Soccer, Rugby, Hockey, Cricket and many more. If you reside within the United States you'll be able to place your bets on MLB, NFL, NHL, MLS, NBA, and NCAA college sports along with a whole host of other fringe sports that you might happen to follow as well.
The gaming interface that you will see offered by the Diamond Sports book was specifically developed for BetDSI. They hired a third-party programming company to specifically make a custom sports book so that could offer the directed sportsbook experience that they had distinctively in mind. They have options for mobile sports betting along with live betting that seems to pair perfectly with the mobile options. They also offer a race book for horse racing fans and casino games if you ever find yourself bored at halftime waiting for the game to start back up.
Update 2017: We no longer recommend this site due to ongoing technical problems. If you are looking for another site to play at we recommend Bovada Sportsbook.