2023 Cash App Gambling Sites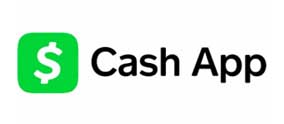 Since time immemorial (give or take), US players have been able to bet on their favorite casino games, sporting events, and poker tourneys legally and safely at offshore gambling sites. However, Cash App online gambling deposits have never been directly supported by these venues, nor have any other person-to-person (P2P) services. This is primarily because most of these options are US-only and/or take extra steps to be UIGEA compliant.
However, it's now possible to use Cash App and other similar platforms to make legal, legitimate, and secure online gambling deposits and withdrawals. Best of all, Cash App is the most versatile P2P app for online gambling, as it gives users access to Bitcoin betting, voucher betting, and MatchPay betting at participating sites. Read on to learn exactly how to use CashApp for legal betting online, no matter the market you prefer!
Is Cash App Legal To Use For Online Betting?
Cash App is legal for all US players aged 18 and up who wish to make fast, easy deposits and withdrawals at the best international betting sites. In America, there are no federal gambling laws barring real-money online gambling provided the venues are located outside US borders. Plus, the UIGEA banking regulation never targets individual gamblers and merely asks financial institutions to limit or block gambling-related transfers.
Just one state – Washington – has explicit laws against its citizens engaging in online gambling activities. However, WA gambling laws are historically unenforced, and all the top Cash App betting sites take players from WA. Still, we must insist that you follow all local mandates and bet online only at your own risk.
Best Online Cash App Gambling Site For 2023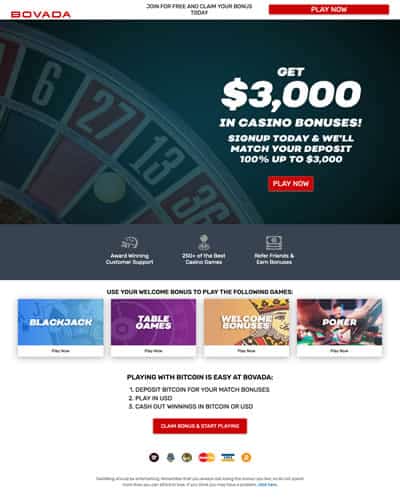 Bovada
Use Cash App For Bitcoin, Voucher, MatchPay Deposits + Payouts!
Bovada has always been an online betting trailblazer. As the most popular US-friendly betting site, the operator consistently pushes the envelope on groundbreaking bet funding solutions that allow members to easily, quickly, and conveniently get their accounts loaded up. To that end, the newest way to charge your bankroll at Bovada is by using Cash App with the site's Bitcoin, voucher, and MatchPay options.
With a full online casino supporting hundreds of RNG games and live dealer tables, an international sportsbook with live betting and custom prop options, a legitimate poker room with cash games and tournaments, and a major worldwide racebook, Bovada has every kind of gambling you could want. And with Bovada's varied banking options, you can wager right now, not tomorrow or next week!
Legally operates out of the respected international gambling jurisdiction of Costa Rica

Bitcoin, Bovada Vouchers, and Bovada MatchPay all support Cash App deposits + payouts

Fast, guaranteed deposits with Cash App and crypto

Same-day payouts for Cash App Bitcoin withdrawals + Vouchers/MatchPay

Single account for casino, live casino, sportsbook, poker room, racebook
Restricted States: DE, MD, NJ, NV, NY

Smaller bonuses than some other sites
Top-Rated Online Cash App Gambling Sites
Site
Review
Bonus Offer
USA
Visit
Casinos
Read Review

100% Max

$3,000
Play now
Read Review

200% Max

$1,000
Play now
Read Review

150% Max

$3,000
Play now
Read Review

500% Max

$5,000
Play now
Read Review

325% Max

$9,750
Play now
Sportsbooks
Read Review

50% Max

$1,000
Play now
Read Review

50% Max

$1,000
Play now
Read Review

50% Max

$1,000
Play now
Read Review

50% Max

$1,000
Play now
Poker Sites
Read Review

100% Max

$500
Play now
Read Review

150% Max

$1,500
Play now
Read Review

100% Max

$2,500
Play now
How Does Cash App Work For Online Gambling?
Depending on the site with which you're signed up, you'll be able to use Cash App to handle your deposits and withdrawals in three separate ways. The best way – for us – is to buy Bitcoin with Cash App and then deposit that BTC into your betting site of choice.
However, if you're a member at sites like Bovada, Slots LV, or Café Casino, you can also use Cash App with the online gambling voucher method. Finally, Bovada members exclusively can use Cash App with the third-party MatchPay service.
These three options are all outlined in detail below.
Cash App Bitcoin Deposits

The best and most accessible way for members at every one of the sites we recommend is to use Cash App to buy Bitcoin with which to make online gambling deposits legally and safely. Bitcoin is the preferred banking method at all major online gambling destinations, and when you buy Bitcoin with Cash App, you don't have to suffer through lengthy exchange delays.
Typical exchanges make new crypto buyers wait 5-10 days before they can send their BTC off-platform, which makes it a nonstarter for those looking to enter current slots tournaments, poker events, and wager on all the different sports contests of the week.
However, if you have Cash App – even if you've never purchased BTC before – you can get that Bitcoin in just a few minutes and make your deposits right now. Here's how:
Download Cash App for iPhone or Android from the App Store or Google Play store, and follow the instructions to sign up and verify your identity.
Link you bank account, credit card, or debit card to your CashApp account.
Navigate to the Cash App BTC section and buy as much Bitcoin as you want.
Within an hour, that BTC will be available inside your Cash App Bitcoin wallet, and you can trade or send it as you see fit, including off-platform. The ability to send your BTC off-platform is why Cash App can be used to bet with Bitcoin while PayPal betting, Venmo betting, etc. are not currently possible via crypto.
Now, go to any legal betting site featured here by following the links on this page, and sign up. Again, be sure to verify your identity by using real personal data.
At the deposit stage, choose the Bitcoin option and copy down your site's Bitcoin sending address. You can also select an optional enhanced BTC gambling bonus during this step.
Inside Cash App, select the "Send" option under the BTC tab, and paste in the above Bitcoin address along with the amount of BTC you wish to deposit at your betting site.
Submit the deposit, and your account will be credited in about 30-60 minutes, depending on current Bitcoin network traffic.
Requesting a Cash App Bitcoin payout is even easier since you're already all set up. Just head over to your site's cashier page, and complete the following steps:
Choose the Bitcoin payout option.
Open your Cash App Bitcoin wallet, and head over to the Bitcoin section.
Select the "Receive" option.
Copy down the provided Bitcoin receiving address and paste it in the requisite field at your betting site.
Enter in the amount of BTC you wish to pull out and submit your request.
Cash App BTC withdrawals offer guaranteed same-day payouts and come with no added fees from your betting site, although Cash App does charge a nominal fee alongside the standard Bitcoin blockchain fee.
Note: Right now, Cash App only supports Bitcoin and no other crypto coins. If you wish to make legal Bitcoin Cash betting deposits and withdrawals, handle your online gambling with Litecoin, or enjoy legal Ethereum gambling, Avalanche gambling, Dogecoin gambling, Cardano gambling, Stellar gambling, USD Coin gambling, etc., you'll have to forego CashApp and use typical online crypto exchanges and wallets.  
Cash App Voucher Deposits
Several of the top-rated legal online betting destinations support Cash App voucher banking options. These include popular sites like Bovada, Café Casino, and Slots LV. Vouchers allow players to use P2P apps like Cash App, PayPal, Venmo, Zelle, etc. to buy and sell account balances from one another.
Since none of the top sites directly supports these banking methods, the private player transfer model is beneficial to those who prefer using such otherwise unsupported instant-pay services.
To make a Cash App betting deposit using an online gambling voucher, there's a bit of setup required. After following any link here and signing up at a site that supports vouchers, simply follow these instructions to load up your legal betting bankroll:
At your site's cashier page (or at the deposit portion of the site sign-up process), choose the voucher option from the menu.
In a new window/tab, head over to your site's community page and search for a voucher code for sale. Be sure the code you want is both for an appropriate deposit amount for your needs and that the seller accepts Cash App.
Contact your seller, and when the sale is agreed to, send your seller full payment via Cash App.
Once your voucher seller receives payment, they will release their voucher code to you via text, messaging app, email, etc.
Back at your site's cashier, enter your voucher code into the provided field. You may also choose an optional betting bonus at this time. Your account will be credited immediately with no added fees.
Voucher payouts work much the same with, with the biggest difference being that – on this side of the equation – you're the voucher code seller rather than the buyer. To sell a voucher code to a fellow site member, this is what you'll need to do:
Cash App MatchPay Deposits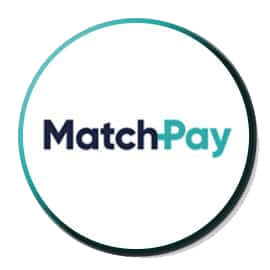 MatchPay gambling deposits are currently exclusive to Bovada LV, but since the service is a third-party plugin, it's possible – and perhaps even likely – that other top providers will support MatchPay in the near future.
The beauty of MatchPay is that it obviates the above voucher code buying and selling processes for members who want to use Cash App and other P2P money-sending apps for legal online gambling. MatchPay handles member pairing and payment transactions – via your P2P service of choice – automatically.
For online bettors who'd like to make MatchPay deposits with Cash App, the process is as follows:
Follow any link here to sign up at Bovada and enter in all required personal information.
At the deposit menu, select the MatchPay option. A popup window will ask you to join the free MatchPay service, which takes just a few minutes.
Once you're an enrolled MatchPay Trader, select Cash App as one of your accepted money transfer service options.
Enter in the amount of money you wish to deposit at Bovada, and MatchPay will automatically find an account balance seller. You can also choose an optional online betting bonus here.
Once a seller is located, MatchPay will then conclude the sale using Cash App or any other approved person-to-person instant-pay app.
Your account will be credited in full immediately and with no added fees.
MatchPay Cash App payouts are just as simple as MatchPay Cash App deposits:
At your site's cashier, choose the voucher payout option from the withdrawal menu.
Enter in the amount you'd like to withdraw via gambling voucher, and your site will send the associated voucher code to your email address on file.
With your voucher code in hand, post an ad on your site's community forum. Specify the amount of the voucher and that you accept Cash App transactions.
When a buyer contacts you, finalize the sale and await payment.
As soon as you receive payment via CashApp, release the voucher code to your seller. Please remember that the most reputable legal gambling sites require voucher sellers to comply with this step ASAP, and those who don't face account suspension or termination.
Note: CashApp same-day payouts are guaranteed when using Bitcoin to claim your winnings. However, Cash App voucher and MatchPay withdrawals cannot be guaranteed same-day, as these are dependent on member demand at your legal online betting site. Cash App voucher payouts allow for same-day withdrawals about 70% of the time, while Cash App MatchPay payouts are good for same-day withdrawals roughly 90% of the time.
What Kinds Of Legal Online Betting Sites Support Cash App?
Because all the best online casinos for US players support Bitcoin, players can use Cash App to buy BTC without having to wait for the typical week-plus lead time when using regular online crypto exchanges. Whether you want to play real-money online slots, online blackjack, baccarat, roulette, keno, craps, bingo, live dealer games, video poker, or casino specialty games, you can get started faster than ever when you use Cash App to buy Bitcoin. And if you want same-day payouts on time every time, Cash App lets you withdraw in BTC, too. For those disinterested in crypto, Cash App vouchers and MatchPay options are supported by select sites, as well.
Online sports betting shows no signs of slowing down, and the market turns a bigger handle than any other in the industry. Of course, only about half of all US legal betting states allow for domestic sports gambling, which means that legitimate online sportsbooks are your best option. In the past, though, players would often miss out on valuable, time-sensitive betting lines using traditional deposit methods, which is something Cash App Bitcoin, voucher, and MatchPay banking options address. If you need to bet right now, Cash App is the best way to safely and legally lay your money down.
If you know when to hold 'em and when to fold 'em, then online poker is probably your game of choice. There are several top-rated online poker rooms we recommend to beginners and sharps alike, and each of them supports Cash App via Bitcoin, vouchers, MatchPay, or some combination thereof. These methods aren't three of a kind, but they're all aces when time is of the essence and you want to enter a big-money online poker tournament or just enjoy some Sit-N-Go or cash table action. Texas Hold 'Em, Omaha, and Omaha Hi-Lo await, but these classic real-money card games wait for no man!
Cash App Online Gambling Benefits
As with all legal online betting banking methods, there are pros and cons to using Cash App when refreshing your bankroll or requesting payouts. That said, it's clear that the Cash App benefits far outweigh the Cash App drawbacks for online gambling.
In fact, for first-time betting site members, we consider Cash App to be the most versatile bet funding option available.
No matter which site you join, you'll be able to use Cash App to move money into and out of your account with ease, and you'll be able to do so much more quickly than with most other options.
Trusted online instant-pay P2P service since 2013
Cash App account setup is quick, easy, and free
Can be used with player-to-player gambling vouchers at Bovada, Café Casino, and Slots LV
Can be used with the third-party MatchPay service exclusively at Bovada LV
CashApp Bitcoin deposits are accepted by all reputable online gambling sites
Can be used to make rapid first-time Bitcoin purchases right through Cash App for iPhone or Android
No multi-day crypto exchange wait times when buying Bitcoin
No limitations or restrictions on Bitcoin trading or off-platform sending
Allows for standard betting bonuses with vouchers/MatchPay
Allows for enhanced crypto betting bonuses when used to make BTC deposits
Works on all modern smartphones and tablet devices
Has a community of over 36 million users in the United States and United Kingdom
Available to all US and UK residents at 18 and up
Allows for fast payouts with vouchers/MatchPay
All major betting sites support Bitcoin Cash App payouts
Allows for guaranteed same-day withdrawals with Bitcoin
Receive your BTC payouts right in your Cash App wallet
Reasonable money transfer fees and crypto transfer fees
Quickest way to convert Bitcoin withdrawals to USD
Requires a Cash App account – One more account to manage
Available only in the US and UK – No other countries supported
Cash App Bitcoin buying and trading requires a verified account – 2-day setup time for new members
Cash App P2P transfers have small added fees (unlike PayPal, Venmo, etc.)
CashApp Bitcoin fees are in addition to BTC blockchain transaction fees
Not all betting sites support Cash App vouchers/MatchPay transfers
Cash App only supports Bitcoin – No other cryptocurrencies as of 2021
2023 Cash App Gambling FAQs
CashApp – or, more properly, Cash App – is a person-to-person or peer-to-peer (P2P) mobile payment service for iPhone and Android devices.
Cash App allows individuals to instantly send money to and from one another, allows for the use of linked credit cards and/or debit cards, and even lets users trade stocks.
You can also buy, send, and receive Bitcoin with Cash App.
Yes!
Whether you use Cash App to make Bitcoin betting deposits or use it with vouchers or MatchPay, the service is safe, legitimate, and guaranteed.
Cash App is currently the most secure and most flexible online gambling banking option.
Cash App is very secure and abides by all banking industry best practices.
Your account information is protected by cutting edge security technologies, and your linked bank account is similarly insured against all fraudulent activity.
Cash App Bitcoin transfers are even more secure, of course, as they use BTC's quantum-hacking-resistant blockchain.
Cash App is semi-anonymous when it comes to making private P2P transfers, as other users will only see your linked email address or $Cashtag handle.
However, it is not anonymous in the sense that you can always be identified by your bank due to the requirement that your bank account be linked to your Cash App account.
Cash App also requires most users to verify their identities with the service.
Note: If anonymity is critical, we do not advise using Cash App Bitcoin transfers for online betting purposes. Instead, you should go through the normal exchanges and use a private BTC wallet.
No.
Cash App is currently limited only to those residents of the US and UK who are aged 18 and up.
Not all sites support vouchers or MatchPay, but every online gambling vendor we recommend accepts Cash App Bitcoin deposits and supports Cash App Bitcoin payouts.
You can use Cash App to make online betting voucher and MatchPay deposits and withdrawals at select gambling sites.
Cash App may also be used to buy BTC and make quick Bitcoin deposits and withdrawals at all legitimate online betting venues.
Yes!
It is 100% safe to buy BTC with Cash App, and the service has easy-to-follow instructions for doing so.
The platform teaches you how to buy Bitcoin with Cash App, how to send Bitcoin with Cash App, and how to receive Bitcoin with Cash App.
In just a few minutes, you'll be all set up and ready to move BTC into and out of your legal online gambling account at your convenience.
The "Cash Out" option in Cash App is what you select when you want to move your balance off CashApp to your linked bank account.
For example, if you receive online betting payouts in Bitcoin, you can convert that BTC to USD within Cash App and then cash it out to your external bank account quickly and securely.
Cash App's Cash Out feature is the fastest way to convert online crypto betting winnings to US dollars stateside.
It depends.
If you use a linked credit card with Cash App, you'll be charged a 3% fee, but this does not work for online bet funding since Cash App is limited to USA and UK transactions.
If you use a linked credit card to make voucher or MatchPay deposits at participating sites, Cash App charges a 1.5% fee for instant transfers.
"Standard" transfers take 2-3 days and have no added fees, but these likely won't work for most voucher or MatchPay users.
Cash App Bitcoin fees are also something to consider.
These are minimal, and they vary based on the trading averages of BTC around the time you make your Bitcoin purchases with the service. This is in addition to the native Bitcoin transaction fees assessed by the blockchain itself.
All CashApp Bitcoin fees are listed clearly before you commence any trade.
Legal online betting sites do not charge any added fees for voucher, MatchPay, or Bitcoin transfers.
Yes.
In order to transfer money to and from Cash App, you need to have an active bank account.
Cash App is owned by Square, Inc.
The service was originally called Square Cash when it launched on October 15, 2013.
Cash App is not associated with this website or any of the online gambling sites mentioned on this page, nor do they endorse any form of gambling. This website simply reviews and provides information on how Cash App works and how it can be used to fund legal online gambling accounts.