2023 Guide to Legally Betting on Politics and Elections
Learn how to legally bet on the 2024 Presidential Election and other political events in the USA.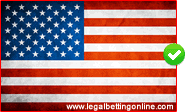 Legally betting on politics is one of those intriguing niches within the gambling industry, and unbeknownst to many bettors, political wagers can end up yielding a nice hefty payout if you place your bets right.
As more people have become more politically aware and involved during the last two presidential elections, the bettor base has expanded exponentially. Based on this steady growth in legal politics betting, we decided to include this gambling platform as one of the topics covered in our guide.
The irony of betting on the elections and events associated with those politicians attempting to outlaw gambling is not lost on the American people. However, it is still prudent to make sure you understand the legalities surrounding political betting, and what legally sanctioned options should really be considered.
Is Betting On Political Election Results Legal In 2023?

Yes, although domestic sportsbooks within the US have opted out. That leaves offshore sports betting sites the best option for wagering on election odds, and we've compiled the best online sportsbooks below for convenience.
There are no state or federal sports betting laws that specifically prohibit offshore sportsbooks from offering their services within the USA over the web.
Bovada Sportsbook
#1 Rated Legal Online Sportsbook For 2023
Bovada is our top recommended sportsbook for betting on politics. Their lines are always competitive and comparable to the Las Vegas sportsbooks. Because Bovada caters almost exclusively to USA players, they put a lot of thought and work into creating comprehensive betting lines and odds for those who enjoy betting on US politics. They also sometimes cover big elections in other countries.
In addition, Bovada is a full-service online sportsbook, poker site, and casino. They support Bitcoin/crypto and offer same day payouts for cryptocurrency bet funding, as well as a nice 50% match bonus worth up to $250 in their sportsbook.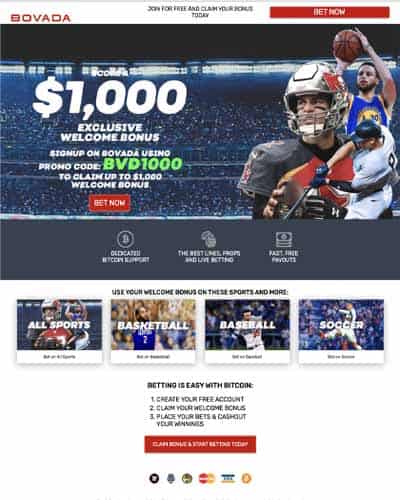 US Friendly - Most US States Accepted

Most reputable name in online sports betting

Licensed by Curacao - Operates within Costa Rica

Generous 50% bonus up to $1,000 for new members

Easy deposits using credit cards or Bitcoin/crypto

Fast and reliable payouts guaranteed
Only US, Mexico and Brazil players accepted

Residents of DE, MD, NJ, NV, NY not accepted

Limited deposit options compared to other sites
Best Online Election Betting Sites
The following is a list of the most reputable offshore betting sites in the industry. They pay out winnings just as fast if not faster than the US-regulated options and many of them offer some great ongoing promotions and bonuses for loyal players.
The brands listed below offer futures, props, and betting lines for US politics along with a full-service sportsbook. Our sportsbook reviews page is intended to inform you of each site's pros and cons while offering an overall grade and detailing additional features.
A Video Guide On How To Bet On Politics Online
Is It Legal To Bet On Political Election Odds In The US?

Yes, there are legal options for betting on politics in the US. Though state-regulated sports betting has expanded quite a bit across the country, there are no domestic sportsbooks offering political betting odds or lines at this time.
There are no US federal gambling laws prohibiting political betting at reputable, legitimate online sportsbooks operating legally outside of the United States or at domestic sportsbooks.  Only one state – Washington – restricts online betting at international political betting sites (though these mandates remain unenforced).
Gambling Laws Affecting Political Betting In December 2023
A handful of states have already embraced state-regulated sports betting, while others are in the process of doing so.  State-regulated sportsbooks are not interested in covering US politics at this time, and we don't expect that to change before the 2024 Presidential election, the 2022 Senate and House elections, or the 2024 gubernatorial races.
It is perfectly legal to place bets on US or foreign politics through the trusted sites listed in this guide. Our Ballot Measures By State guide is a resource where you can track gambling bills to see what changes are being voted on for gambling reform in your area.
Political Prop Bets For December 2023
Even though the Presidential election sees a great deal of betting action every four years, political prop bets provide bettors a way to cash out on the odds of what a politician will or won't do, and sportsbooks frequently post a variety of entertaining novelty prop bets during the lull in between election seasons.
The following political prop bets can be found online at Bovada Sportsbook.
Gambling On Who Will Win The United States 2024 Presidential Election Race
The next US Presidential election will take place on November 5, 2024. As of now, Donald Trump, Ron DeSantis, and Nikki Haley are the top GOP candidates. Current President Joe Biden has announced his 2024 candidacy and will most likely run unopposed on the DNC side.
Trump could possibly become an unfavorable candidate if the January 6 hearings, the Mar-a-Lago FBI raid, or the charges related to a payment to Stormy Daniels result in a conviction. Ron DeSantis' popularity in the GOP appears to be waning, but he looks to be the next guy after Trump, no matter when that happens.
Biden has been ranked behind Kamala Harris at times in the political odds for 2024 but has bounced back lately following the Student Loan Forgiveness Program and passage of the Inflation Reduction Act.
2024 Presidential Candidates
States Electing New Governors In 2023
There are 3 states that will vote for new leadership during the 2023 election cycle, and they are as follows.
States Electing New Governors In 2024
There are 11 states that will vote for new leadership in 2024, and they are as follows.
Delaware
Indiana
Missouri
Montana
New Hampshire
North Carolina
North Dakota
Utah
Vermont
Washington
West Virginia
Bet Types Offered For The 2024 Presidential Election
As you might imagine, the big bet here boils down to the big office. Who will win the Presidency is always the biggest betting line. And you can often find more than just a winner-loser dichotomy; you can actually bet on:
Electoral vs. popular vote totals
Winning percentages (like point spreads)
Other variations in a single 1 vs. 1 election
You can also find betting lines on entire parties. For instance, the 2018 Midterm Elections had Republicans favored to take both houses of Congress. They kept the Senate but lost the House to the Democrats. The next midterms may be reversed or be a clean sweep for one of the two major parties.
From a local standpoint, gubernatorial and even council member races are always hot-button items on the betting circuit. You can find a range of different political events and elections on which to bet.
You can also find prop bets, which will include things like the gender of the winner, the party of the winner, a clean win vs. a run-off/recount, and even bets about legislation like health care or immigration. Prop bets also include events such as debates.
If it's part of politics, then there's undoubtedly a sportsbook out there with a betting line on it.
Election Odds Explained - The Most Common Types Of Political Betting Lines:
Odds for winning the 2024 Presidential Primary – This type of betting line will allow you to bet on who will win the nominations in the primary for each party. If you are participating early in the process and are placing a futures bet, your range of options may include individuals who have not yet announced their candidacy but that are active in the political landscape and are considered potential candidates.
The closer you get to the actual election, the more accurate your list of options may be. However, keep in mind that the futures bets can pay off big if you guess correctly.
Odds for Winning the 2024 US Presidential Election – Obviously, this type of betting line will concern the overall winner of the election. You will typically have a variety of associated lines, including the following:
Odds for who will win the 2024 Presidential Election
Odds for which party will win the 2024 Presidential Election
Odds for which gender the winner of the 2024 Presidential Election will be
Odds for the gender balance on the 2024 Presidential Tickets – this line is sometimes broken down by party affiliation, but not always.
Odds On Who Will Be Selected As The Vice President
Joe Biden and Donald Trump are projected to be the 2024 representatives for the DNC and GOP, respectively. It can be assumed that Biden will once again select Kamala Harris to be his running mate. Donald Trump will not be selecting Mike Pence again for many reasons. Pence is hinting at running for President in 2024 himself.
Although Nikki Haley is running for President in 2024 as a member of the GOP, her chances of winning are low. She is well-respected in the Republican Party and would be a legitimate VP selection for DeSantis or Trump, assuming she would accept the invitation.
Odds For Winning a Specific State – This type of betting line predicts the winner of influential swing states. For example, the Iowa Caucus odds start surfacing very early in the race. Other states are added closer to the actual election.
Winning the electoral votes in an influential state can make or break the election. Hence these betting lines are particularly exciting and can determine the outcome of the election. The results of swing state Electoral College votes can be unpredictable, as we saw in 2012 when Obama took Florida despite the fact that Romney was the favored candidate to win the Sunshine State. We saw it again in a series of once-Democratic strongholds in the Midwest when Trump took states trending favorably for Hillary Clinton.
Odds For Winning the Popular Vote – Once the candidates have been selected, you will find more betting types added to the lineup, such as betting on who will win the popular vote. Though it has no bearing on the overall election, political aficionados enjoy betting on who will win the popular vote.
There are times when the winner of the popular vote is not elected as President. The popular vote can be unpredictable, making it a very exciting wagering option. This type of option typically does not appear in the lines until about a month or two out from the actual election.
Electoral College Count - You will find that your range of wagering options for these lines increases after the candidates are selected and the election is approaching. This is when additional prop bets and specific options appear, such as over/under wagers for betting on the Electoral Vote count. In this type of political betting line you are predicting whether a candidate will receive more or less Electoral College votes than predicted.
Prop Bets - Some of the sportsbooks now offer some interesting prop bets for the upcoming election. You can wager on which candidates will win in hypothetical head-to-head matchups, what issues will be debated at a given town hall, and so on. Political props come and go on a near-weekly basis during the election cycle, so it's always good to pay attention to breaking news stories and how those might prompt new props or alter existing lines.
The Best Political Betting Apps For 2023
Smartphones and tablets now outnumber laptops and PCs in regard to traffic at legal online betting sites that offer election odds. That's why the legal betting sites we endorse provide the best election betting apps available today and do not require any download to devices.
Mobile sports betting on political odds works just like when accessing the desktop sportsbook site but can be navigated using one-finger navigation for on-the-fly gambling from anywhere the customer chooses.
Why Betting on Politics Intrigues Us
One of the most amazing things about President Barack Obama's election in 2008 was that no one had really heard of the man in 2007. A junior Senator with an iffy record of no-votes and voting "present" on big issues, even those getting to know him didn't think he had the political chops. However, democracy proved what democracy is, in that experience counts for next to nothing when you're a popular, charismatic figure.
The people spoke, the people voted, and President Obama served two terms in office. Who actually saw that coming? Very, very few saw it coming. But for those who did, they may have cleaned up in the betting lines by betting on Obama for the win. When Trump ran in 2016, his odds were even longer, and now its possible he may win re-election to a second term.
The beautiful irony here is that it's actually politicians who seek to make gambling illegal across the nation, yet one of the most lucrative lines of betting is to wager on their elections and futures. Some may consider that to be very fitting, given the duplicitous, snake-like nature of many of these political buffoons.
But we're not out to play politics. Republican or Democrat, liberal or conservative, socialist or anarchist, it matters not. It's all about the gambling here, and we'll take a closer look at political betting for all interested parties.
How to Hate Politics but Love Betting on It
Compartmentalization is a word you may often hear, but you may not really know what it means. Well, put it this way: You can absolutely loathe the political process, yet you may still find a way to make money by gambling on politicians. Don't worry; this isn't cognitive dissonance. This is simple math. Money spends better than hatred. Now, of course, there are plenty of reasons to despise politics.
People who aren't even as smart as you, yet they stand on a podium, lie to the masses, and earn hundreds of thousands of dollars a year in salary and benefits. Heck, when a politician retires, they earn a pension package that's probably higher than your salary, and they could have been a horrible politician. It's no wonder Congress has such low approval ratings. The average person despises politics.
But keep in mind that a government is something you're stuck with. Death and taxes, they say, and a savvy politician will even tax your death! How's that for control? There's just no shaking government; it's a monolith that's always with us. So, as the old adage suggests, one must laugh to keep from crying. Betting on politicians' fates can actually lighten you on the subject. You can learn to love gambling while still hating the political process.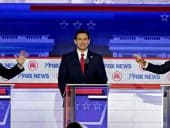 Seven Republican candidates for the 2024 Presidency will be on the debate stage in California tomorrow night, … Read more