Kansas Legal Online Gambling 2021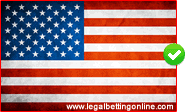 Kansas legal online gambling can only be currently accessed locally through licensed offshore online platforms. We'll explain all the KS betting laws here.
Kansas has yet to regulate domestic online gaming in any capacity and is slow to jump on the opportunity. While Kansas still offers some local brick-and-mortar gambling options, there aren't nearly as many opportunities statewide as one can find online at licensed international betting destinations.
This guide is designed specifically to provide information to residents of and visitors to the state of Kansas as to their rights when betting real money over the Internet. We provide insight into the legalities and nuances of online gambling in the state of Kansas, touch on the potential for state-based online gambling in the Sunflower State, and share links to legitimate and reliable 18+ online casinos, sportsbooks, and poker rooms.
KANSAS GAMBLING LAWS
In Kansas, residents and state visitors can enjoy pari-mutuel wagering on horses races, lotteries, casino gambling at commercial and tribal venues, bingo, charitable gambling, and poker gambling. However, none of these markets is yet available online domestically. For bettors looking to wager over the Internet in KS, the international betting sites recommended here are safe and legal to use for those aged 18 and up.
Is Online Gambling Legal In Kansas?
Kansas does not support any state-regulated online gambling options at this moment in time. However, there are no laws in place that make it illegal for KS players to bet real money at licensed international online casinos, sportsbooks, and poker rooms. The federal government has no laws barring access to these sites, either. As long as you're 18-plus, you can legally enjoy all the online gambling you can handle with these top operators.
KS State Facts & Quick Jump Menu
Bovada Sportsbook, Poker Room & Casino

Bovada is the most popular online gambling site for Kansas gamblers. While Bovada has only been around for about a decade or so, their parent company Bodog was founded way back in the 1990s and has been a trailblazer and real trendsetter since the inception of online gaming itself.
Bovada is a great one-stop shop for all your betting needs, including sports betting, a full-service online casino, tournament poker, horse racing betting, specialty markets, and more.
Bovada even offers new and returning members several valuable deposit bonus plans that can add hundreds or even thousands of dollars to your bankroll. Plus, if you use Bitcoin, Bovada's Premium Bitcoin-Exclusive Membership tier has even more rewards and promos for all players. At Bovada, you're definitely not in Kansas anymore, even when you are!
 Pros
US-Friendly - Most States Accepted
Excellent credit card processing
Now accepting Bitcoin + Bitcoin Cash
Generous welcome bonuses available
Fantastic betting software that includes mobile and live betting
Most trusted name in online gambling
100% casino bonus up to $3,000
50% sportsbook bonus up to $250
100% poker bonus up to $500
 Cons
Excluded States: NV, NJ, DE, MD
Are Casinos Legal in Kansas?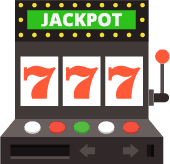 The state of Kansas is pretty open when it comes to casino gambling. There are currently nine brick-and-mortar casinos in the state, five of which are tribal venues.
Casinos located in Kansas offer casino games and real-money poker action, and the most popular destinations include the following, among others:
Kansas Star Casino
Hollywood Casino at Kansas Speedway
Kansas Crossing Casino + Hotel
The land-based state-licensed casino venues mentioned above only allow players who are twenty-one to gamble. Therefore, KS players who are 18 are out of domestic options but can still utilize the licensed online casinos listed below.
Players 21 and over can also check the wider game selection at these online destinations, which makes local Kansas options pale in comparison.
Is Online Casino Gambling Legal In Kansas?
Kansas has not moved on legislation to legalize a state-regulated online casino platform. While we are not sure when or if lawmakers in the Sunflower State will embrace the concept of state-licensed online casino gambling, we are sure they are closely watching other states that have already launched such initiatives.
In the meantime, there are no state or federal laws barring access to licensed offshore destinations that offer legitimate real-money casino slots, table games, live dealer games, bingo, keno, and more.
Legal Kansas Online Casinos
Below, you will find a table of recommended online casinos specifically accepting KS players aged 18 and over. These brands are constantly reviewed by our team for quality, security, reliable payouts, valuable bonuses, legitimate licensing, and audited RNG casino game software. Therefore, we ensure a high-quality and lawful gaming experience when using the brands below.
Online Casinos That Accept Kansas Players
Is Sports Betting Legal In Kansas?

Kansas does not offer their citizens and visitors state-licensed sports betting opportunities right now. However, state legislators introduced a sports betting bill in 2020, which had wide bipartisan support.
Unfortunately, SB 283 was derailed at the last minute, dying in committee before it could be signed into law. The state will likely revisit this bill (or a similar bill) in 2021.
Is Online Sports Betting Legal In Kansas?
While Kansas is interested in domestic sports betting, it has yet to legalize in-person or online wagering. While the legislature keeps chipping away, KS players who are at least 18 years old can use licensed offshore sportsbooks to bet legally and safely.
These sportsbooks are not prohibited by any state or federal laws, thus they are legally acceptable to use by Kansas sports bettors who wish to wager on all the region's most popular professional and collegiate teams.
Legal Kansas Online Sports Betting
We have listed several reputable and reliable online sportsbooks below, each of which has been carefully vetted by our team of avid sports bettors and analysts. Betting on sports at these Kansas-friendly online sportsbooks does not violate any laws, as they are licensed and regulated outside of the US.
Best Kansas Online Sportsbooks
Is Poker Legal in Kansas?

Poker is no stranger to the state of Kansas, and can be played at the many commercial and tribal casinos found across the state. However, domestic poker gambling is limited to those who are at least 21 years old.
Therefore, we suggest KS poker players who are 18-20 years of age to use licensed offshore online poker rooms. 21-year-olds can also browse these poker options for online entertainment, as they're far more comprehensive and convenient than domestic retail venues.
Is Online Poker Gambling Legal In Kansas?
Kansas has not authorized online poker gambling at the state level, so it is not yet legal to own or operate an online poker site within the state's borders. However, Kansas residents do have options for legally playing poker online at international poker sites.
It is not a violation of state or federal law to play online poker through legally sanctioned offshore websites like those top operators listed here.
Legal Kansas Online Poker Gambling
Each of the sites we recommend below have been carefully vetted and reviewed to ensure that they are legitimately licensed and regulated, hold compliance certifications for fair gaming practices, offer sophisticated security profiles, and deliver premium online tournament poker play using trusted and reliable software solutions. We've also evaluated their banking suites and have given them high marks for efficiency, security, and cryptocurrency support.
Top Rated Poker Sites
Accepting Kansas Players
Latest Kansas Gambling News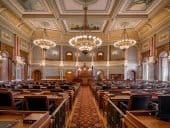 There are several states attempting to draft sports gambling legislation, Kansas being one of them. These states … Read more
Kansas Gambling Resources