Nevada Online Gambling Guide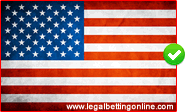 Nevada is far and away the locale most associated with gambling, specifically Nevada's premiere Las Vegas Strip, which is one of the most prestigious and popular gambling destinations in the world. Nevada has now become an online gambling pioneer as one of the first states to legalize a state licensed and regulated online poker platform. At this time, the only state sponsored online gaming option is poker. Nevada has chosen to proceed by launching one platform at a time in their integration of online gambling, and because this is unchartered territory for state government, you can't really blame them. Many state officials from around the country are waiting on the sidelines, observing, trying to determine the validity of the industry for their own regions. You will see any industry changes and/or updates in these other states reflected in our state gambling directory. This includes information on states that are in the process of working towards an online gambling initiative, such as California and Florida.
Nevada has established their online gambling initiative through their existing brick and mortar casino industry. This methodology accomplishes multiple objectives: it ensures that the launch of the online gambling options doesn't harm the existing land based gambling industry, and it also ensures that long time experts are overseeing the development of the online gambling infrastructure. New Jersey has followed the same pattern for launching their online gambling sites as well. It is a best case scenario for all involved. Nevada's new online poker sites join the selection of legally licensed and regulated offshore gambling sites that are available to NV players We will go into more detail on that further down on this page.
As of this writing, there are no active efforts being made to integrate online casino gambling or sports betting into the range of online gambling opportunities in Nevada. We anticipate that they want a substantial evaluation period for their online poker offerings prior to engaging any other venues. Creating the online gambling infrastructure necessary to manage and regulate this new industry is a huge undertaking for any state, and will take a little time to fully implement across all wagering venues. We expect to see steady progress in Nevada as they lead the way for the rest of the United States.
---
Nevada Online Gambling Laws

The laws governing online gambling in Nevada have dramatically changed over the last year, with legislation being passed in 2013 which legalizes state licensed and regulated online poker gambling for residents and visitors to the state. NV is one of the first three states to pass such a law, and has successfully launched their online poker initiative. Along with legalizing online poker, Nevada has also passed Assembly Bill 360 which allows the state to enter into online gambling agreements with other countries and tribal governments. At this time, poker is the only legal state based online gambling venue available to players. Online casino gambling and online sports betting have not yet been addressed, and it currently remains illegal to operate an online casino or sportsbook within the state of Nevada.
Nevada Legal Gambling Age - State law requires that online poker players be physically located within the state's borders, and that they are at least of 21 years of age to participate in the state sponsored offerings.
Is Online Gambling Legal In NV?
Alternatively,
there are not any state laws or federal laws for that matter, which expressly prohibit players from participating in online gambling
at legally licensed, certified, and regulated online gambling sites which are located outside of the United States. These sites are located within governing jurisdictions which have legalized online gambling for their regions and provide strict regulatory oversight. You will find information on these types of legal options in the sections below. A complete list of the state's laws and statutes concerning online gambling and any other type of gambling can be found at the
Nevada State Gaming Control Board Gaming Commission
.
---