Nevada Legal Online Gambling 2021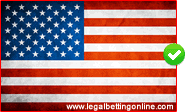 Nevada's legal online gambling scene is closely represented by its domestic online betting and poker platform, however, the state has yet to legalize state-regulated online casino gambling. Nonetheless, Nevada has a vast variety of local domestic gaming options based on land which we will cover in this guide.
Nevada has established its online gambling initiative through their existing brick and mortar casino industry and we expect to see steady progress in Nevada's attempt to authorize online casino gambling. This guide will include information on domestic options, state and federal laws, and resources to find online gambling at licensed offshore sites.
Gambling Laws In Nevada

Nevada allows casino gambling at commercial and tribal venues which include table games, electronic gaming machines, slots, video poker, and keno, poker, sports betting, pari-mutuel wagering on horses, social gambling, daily fantasy sports, and charitable gambling. The laws governing online gambling in Nevada have dramatically changed over the last year, with legislation being passed in 2013 which legalizes state licensed and regulated online poker gambling for residents and visitors to the state.
NV is one of the first few states to pass such a law, and has successfully launched their online poker initiative. Along with legalizing online poker, Nevada has also passed Assembly Bill 360 which allows the state to enter into online gambling agreements with other countries and tribal governments.
Is Online Gambling Legal In NV?
Two forms of state-regulated online gaming are permitted in Nevada - sports betting and poker. There is no initiative to legalize domestic online casino gambling at this moment. However, there are no state laws or federal laws which expressly prohibit players from participating in licensed offshore online gambling of any form - poker, wagering, or casino. These sites are located within governing jurisdictions offshore which have legalized online gambling for their regions and provide strict regulatory oversight and therefore, outside of the jurisdiction of the US federal government.
NV State Facts & Quick Jump Menu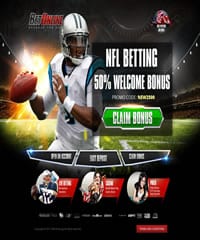 Betonline Sportsbook & Casino

Betonline is our recommended go-to online sportsbook and casino for Nevada players. They are legally licensed and regulated and have been doing business online since 2004. We love them because players can enjoy all types of gambling under one roof including a world class sports betting platform, no download casino games and a popular downloadable poker client.
 Pros
Sportsbook, casino, poker & horse betting available
Accepts all USA players
25% reload bonuses for life
Robust mobile platform for sports betting and casino games
Live betting options available
One of the best poker sites available for USA players
Casino with real live dealer games
Bitcoin friendly
 Cons
Nominal fees on credit card deposits
Are Casinos Legal in Nevada?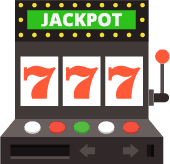 Yes, casino gambling is legal in Nevada, and more so even outside of Las Vegas which we're sure many are surprised to know. The state is well-known for its casinos that started as early as the 50s. NV's venues have been shown in movies, TV shows, and discussed in pop-culture. Nevada's best-known casinos include the:
Bellagio
Ceasars Palace
Bally's
These casinos are reserved for entry and participation by those at least 21 or older. Young NV gamblers who are eighteen are blocked from domestic casino options but can still utilize licensed offshore online casinos.
Is Online Casino Gambling Legal In Nevada?
The state of Nevada has not yet legalized state licensed online casino gambling options. Their initial focus has been online poker and wagering. However, the absence of state-sponsored online casinos does not mean that Nevada players have no legal options for playing casino games online options. While it is illegal to operate an online casino within the state without authorization or licensing, there are no state or federal laws which specifically prohibit players from participating in online casino gambling at legally licensed offshore gambling sites.
Legal Nevada Online Casinos
Our team of online gambling professionals has taken the top online brands and placed them through a very complex review process to determine their value, the table below reflects those efforts. They have determined each online casino brand below exceeds industry and licensing requirements as legitimate and secure brands committed to player safety and satisfaction. Many of these sites have been providing their services to US players for years and have earned a place as trusted and reputable online casino destinations within the industry.
Is Sports Betting Legal In Nevada?

Land-based sports betting is most certainly legal in NV. In fact, before PASPA's removal from the federal codebooks of the US government, Nevada was the only place in the US where bettors could wager on single games and not parlays. However, since the Supreme Court ruled PASPA unconstitutional other US states have legalized domestic wagering and taken some of the traffic away from the pioneer casino gambling state.
Nevada has the following local sports teams which bettors can wager on: the Vegas Golden Knights, Reno Aces, and Nevada Wolf Pack.
Is Online Sports Betting Legal In Nevada?
Online sports betting has been included in the state-based online gambling options for Nevada players. Thankfully, the presence of state-regulated online sportsbooks does not eliminate licensed offshore options for Nevada players. Legally licensed and certified online sports betting sites located outside of the USA are subject to regulatory oversight and licensing requirements that demand certain standards and operational procedures.
This, coupled with no direct prohibition against their use by either the state or feds, allows NV players who are at least 18 or older to wager online at these offshore destinations.
Legal Nevada Online Sports Betting
Our team extensively evaluated each licensed offshore online sportsbook brand you will see below to determine their legitimacy and overall quality. This process is lengthy and time consuming, but well worth it as it eliminates the undesirable options from consideration and only leaves the most trusted, secure and reputable brands which genuinely perform and provide a safe and secure wagering environment for bettors.
Legal Nevada Online Sportsbooks
Is Poker Legal in Nevada?

Poker gambling is legally available as a licensed gambling form in Nevada. There are numerous casinos with poker rooms and stand-alone poker rooms throughout the state. However, poker gambling is restricted to those 21 and over meaning younger players should use licensed offshore online poker rooms to play online.
Is Online Poker Gambling In Nevada?
The state launched their online poker sites in the latter portion of 2013, and has thus far experienced minimal issues and/or challenges. Players received the online poker platform warmly with a very strong response in account registration and participation, and Nevada is looking at a nice big bump in revenue for 2014.
In addition, there are some legally licensed and regulated online poker sites which are located outside of the US which can provide more features, perks, and variations than land-based poker rooms can. These licensed offshore sites are not illegal under Nevada law nor federal law.
Legal Nevada Online Poker
We have included a table below of licensed offshore online poker rooms who's performance and offerings are exceptional for the industry. Our team has confirmed their legitimacy, security, and payout reliability, as well as, combed through their features, bonuses, and built-in perks.
Legal Nevada Online Poker Sites
Nevada Gambling News Headlines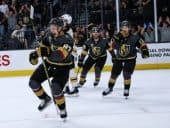 At the start of the 2017-2018 season, the Las Vegas Golden Knights were an ambitious expansion team … Read more
NV Gambling Resources
Following are some websites that will assist players in answering questions concerning the gambling industry and opportunities within the state of Nevada.