Arizona Legal Online Gambling For 2019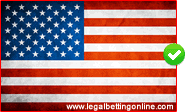 Arizona holds a fairly liberal related to gambling and offers a decent amount of options to residents. The state presently holds gambling compacts with 21 of the 22 Indian tribes in Arizona. Most of them operate land based casinos and poker rooms. Though there have been some disputes between the state and the Indian tribes in the past, for the most part it is a mutually beneficial collaboration.
Pari-mutuel wagering is also legal in the state and there is a state lottery as well. Arizona also handles online gambling a little differently from other states that offer state regulated options. While they are gambling friendly in general, many players will not be keen on how they approach the online initiatives. This guide will break down the legalities of online gambling for AZ and provide information about the legal options that are available so that players can make informed decisions that best fit their personal situation.
Online Gambling Laws In Arizona

Arizona is also one of the few states whose gambling laws do address online gambling. In essence, state based online gambling is legal as long as nobody is playing for real money and only participates for entertainment. Most gamblers I know are not overly excited about enjoying casino or card games in which they cannot win any money. It is not legal in Arizona to own or operate an online gambling site of any type that offers real money gambling. Will their position on state regulated online gambling eventually embrace real money gambling? It is impossible to say at this point. No legislation has been presented to legalize real money online gambling in the Grand Canyon State as of early 2016.
However, residents do have some options to consider. The restrictions that are in place with the state regulated online gambling do not apply to legally licensed and regulated offshore gambling sites. Those types of sites are able to offer real money gambling to their customers, including those from Arizona. State laws do not prohibit players from engaging in legally sanctioned online gambling that is located outside of the United States. You will see recommendations of the top offshore Arizona friendly online gambling sites, all of which have been vetted by our team of analysts to ensure they are legally licensed and regulated, hold legitimate compliance certifications, and deliver a premium online gambling experience.
Is Online Gambling Legal In Arizona?
There are not any state regulated options since Arizona hasn't legalized online gambling as of 2018. However there are no Arizona state or federal laws that prohibit players from gambling online for real money. Since all of the sites we recommend are located offshore, they are not bound by US law and can legally accept players from most US states including AZ due to international free trade laws.
AK State Facts & Quick Jump Menu
Bovada Sportsbook & Casino

If you live in Arizona and want to play with the most reputable and trusted name in online gambling, then Bovada Sportsbook is the perfect choice. While the site itself is only a few years old, their management team has decades of experience in the industry. As a matter of fact, they are part of the Bodog Brand, one of the first gambling sites to go live in the US back in the 1990's. And they've had a perfect reputation ever since their inception. Below are some reasons players are big on Bovada:
 Pros
Bet sports and casino all from one account
Enjoy sports betting + casino from one account
Mobile betting apps available
Live ingame wagering available
100% legally licensed site
Easy deposits and withdrawals
24/7 friendly customer support
Most trusted name in online gambling
 Cons
Excluded States: NY, NV, NJ, DE, MD
Are Online Casinos Legal in Arizona?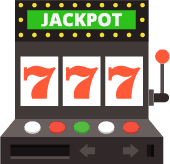 As mentioned previously, Arizona does allow state regulated online casino gambling as long as it is for entertainment purposes only. It is not legal to operate an online casino within the state that offers real money gambling. The good news is that if playing for money is what you are interested in, online gambling laws in AZ do not prevent you from engaging in real money casino gambling that is licensed, regulated and located outside of the US. By approaching your real money online casino gambling in this manner, you will not be violating any state or federal gambling laws in the US.
The kicker is that the casinos you visit MUST be legally operating within the industry. This means that their licensing and regulatory oversight is issued by a respected and legitimate governing jurisdiction that has legalized online casino gambling for their respective territories. They must also invite third party authorities to issue compliance certifications to the business they license to ensure fair gaming. In order to be considered for inclusion in this guide, they must not only be legally sanctioned, but also must employ a security profile that exceeds industry standards, use an online casino software that is well know and trusted, and deliver a high quality and enjoyable gambling experience from top to bottom. You will see our recommendations below.
Top Rated Legal Online Casinos
Open To Arizona Players
Is Sports Betting Legal In Arizona?

The sports betting platform is a little more complex when it comes to legalities. And with teams like the Arizona Cardinals, The Phoenix Suns and several great collegiate football and basketball programs, the state is ripe with sports fans who love the teams the follow. State regulated online sports betting is not legal anywhere in the United States due to the Federal Wire Act, which prohibited US online sports betting across the board until PASPA was repealed. However, the DOJ has revisited their 2011 Opinion and released a new one in 2019 which reversed their old stance and enforces more restrictions on the Wire Act.
The good news is that there are multiple high quality online sportsbooks that accept Arizona residents as customers and that offer real money sports betting. The reason these sites are legal is because they are outside the reach of the Federal Wire Act and they are legitimately licensed and regulated within a non-USA location that has made online sportsbook gambling legal for their region. Visiting and engaging in sports betting at these online destinations is not illegal for AZ residents, and does not violate any state or federal laws. Because these sites accept customers from AZ, we often refer to them as Arizona sports betting sites. You will find a list of the leading and most trusted Arizona sportsbooks below.
Best Online Sportsbooks
Accepting Arizona Players
Is Online Poker Legal in Arizona?

The Grand Canyon State issues licensing and regulatory oversight for both online and offline poker gambling. However, before you get too excited, the online poker gambling is for entertainment purposes only. It is not legal to offer online poker games for real money inside the state of Arizona. We can hear your exasperated sighs from here! We are pleased to inform you that just because you won't find any state regulated versions of real money poker gambling online in Arizona does not mean you are out of options. It is not against the law for the state's residents to participate in licensed and regulated US online poker as long as the website is legally sanctioned and located outside of the United States and ultimately out of the reach of the US government.
The poker sites you see featured below all fall into that category and have each been placed through our intense review processes to ensure you have access to the industry's leading, most secure and highest quality online poker destinations that accept players from Arizona.
Top Rated Arizona Online Poker Sites
Latest Arizona Gambling News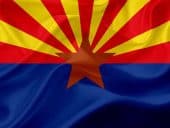 Add 2 more states to the potential sports betting list. While no bills have yet to materialize, …