Maine Legal Online Gambling 2020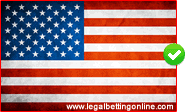 Gambling laws in this state only allow Maine legal online gambling through sanctioned and regulated offshore platforms online. The state of Maine has yet to determine whether they will regulate a domestic online gaming market and thus no current availability.
This page of our guide will dive into all areas of gambling legalities relevant to the Pine Tree State, provide a clear picture of what types of options are locally available for residents and visitors of this state, and list trusted resources for licensed offshore online destinations.
Gambling Laws In Maine

Currently, ME players will find options to enjoy the following types of gambling entertainment: pari-mutuel wagering on horse races, lotteries, bingo, daily fantasy sports, racinos, and casino gambling. There are now two state-licensed casino properties in Maine, two high stakes bingo casinos located on tribal properties and two licensed racetracks that also offer slot machines. Lottery retail outlets are available throughout the state for purchasing tickets for the state lottery games and various interstate games.
Likewise, the gambling laws in Maine are also specific about what is not permitted to take place. Any type of betting that takes place within Maine's borders that is not licensed by the state constitutes a form of illegal gambling. Also considered to be illegal gambling activities are bookmaking, illegal lotteries, betting on dog racing, maintaining records of gambling and personally owning a gambling device. All of these actions are punishable under law.
Is Online Gambling Legal In Maine?
Like most states, Maine hasn't regulated online gambling yet. So while you won't find any state-licensed online gaming just yet, there are no laws that make it illegal to gamble online at licensed offshore sites while in Maine as it is not specifically addressed in the state's gambling laws and statutes. This is often referred to as offshore online gambling and does not violate any US federal laws either.
ME State Facts & Quick Jump Menu
Bovada Sportsbook, Poker Room & Casino

Bovada is America's largest online gambling site and accepts players from 46/50 states. And fortunately, Maine is one of the states that Bovada allows. They are the largest site for good reason, they are simply the most trusted. When players win, they get paid. Plus most players really like the fact that they can enjoy online casino games, poker, sports betting and horses all under one roof.
 Pros
Play sports, casino and horses all with one account
Mobile friendly
Live in-game wagering options available
Deposit funds using credit cards, money transfers or Bitcoin
Very trusted name - never missed a payout
100% casino bonus up to $3,000
50% sportsbook bonus up to $250
100% poker bonus up to $500
 Cons
Excluded States: NV, NJ, DE, MD
Is It Legal To Play Casino Games For Real Money In Maine?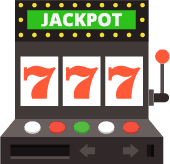 State-regulated and licensed casinos have been made legal in the state of Maine, allowing for a number of land-based options. However, these casinos are strictly for players who are 21 and over.
Oxford Casino Hotel
Hollywood Casino Hotel & Raceway
While these casinos are limited to older players, young adults from Maine interested in casino gambling can use licensed offshore online casinos in the meantime. Older players can also browse these sites and find more games than domestically offered.
Is Online Casino Gambling Legal In Maine?
Maine does not have any state-regulated online casino platform. However, none of the state's gambling laws prohibit ME residents and state visitors from enjoying online casino games at gambling sites that are legitimately licensed and regulated outside of the United States. In addition, there are no prohibitions against this act set up by the federal government, thus further legitimizing their use.
Legal Maine Online Casinos
Our guide includes recommended destinations that offer legally sanctioned online casino gambling through high quality, secure environments that have been evaluated and approved by our team of professional gambling analysts. The brands listed below all welcome players from Maine who are at least 18 years old or older.
Legal Online Casinos That Accept Maine Players
Is Sports Betting Legal In Maine?

Maine has not moved on sports gambling legalization despite PASPA's removal from the US codebooks mid-2018. Sports betting legislation has been presented but is still stuck in the legislative session. However, it will likely be brought up again in 2020.
Is Online Sports Betting Legal In Maine?
Maine has yet to regulate in-person sports gambling, let alone online wagering. One of the bills considered contains provisions to allow online and mobile wagering. However, the bill containing online legalization would need to survive the legislative session in order to bring this form to the state. Nonetheless, licensed offshore betting options are available to ME players who are at least 18. These platforms are legal because the state has not explicitly prohibited their use nor have the feds.
Legal Maine Online Sports Betting
The sportsbooks you see listed in this guide have been vetted by our team of professional analysts which screen brands for licensing, regulatory compliance, strong security systems, payout reliability, competitive odds, loads of betting lines, and fast yet effective customer service.
Best Maine Online Sportsbooks
Is Poker Gambling Legal in Maine?

Maine offers poker gambling at its state-licensed casino venues. However, to gamble at these places players must be 21, as mentioned earlier. Our suggestion: ME players who are 18 should utilize licensed offshore online poker rooms. Those 21 and over can check out the online poker room's bonuses and features - you might make a switch.
Is Online Poker Gambling Legal In Maine?
Maine does not support a state-regulated online poker platform, however, it is likely this will surface eventually in the Pine Tree State. Nonetheless, licensed offshore online poker sites can lawfully provide gaming services to US players, including those living in or visiting Maine since the state has no laws against their use. Federal gaming laws do not affect domestic access to these sites either.
Legal Maine Online Poker
Below is our list of legal US-friendly online poker rooms which gladly accept ME players eighteen and older. Our team has vetted each brand for security, reliability, software quality, built-in features, bonus offers, and licensing. We would not include them below if they did not meet our stringent standards.
Top Rated Legal Online Poker Sites
Open To Maine Residents
Maine Online Gambling FAQ's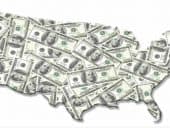 Following the repeal of PAPSA in 2018, many states have introduced or passed legislation that allows for … Read more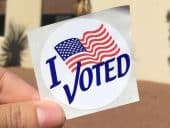 Election Day is now over and now you need to know the most important question: Did I … Read more