Maine Legal Online Gambling Guide 2018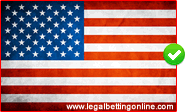 Gambling laws in Maine are pretty cut and dry, however they have also been evolving over the last few years as well. Currently you will find options to enjoy the following types of gambling entertainment: pari-mutuel wagering on horse races, lottery, bingo and casino gambling. That range of options began with the establishment of the state's first racetrack in 1950 and expanded as recently as 2013 when the state's second brick and mortar commercial casino opened its doors. There are now two state licensed casino properties in Maine, two high stakes bingo casinos located on tribal properties and two licensed racetracks that also offer slot machines. Lottery retail outlets are available throughout the state for purchasing tickets for the state lottery games and various interstate games.
The topic of state based online gambling has not had any interest as of yet, leaving Maine players in the dark as to what online gambling options are legally available to them. This page of our guide will dive into all areas of gambling legalities relevant to the Pine Tree State, and provide a clear picture of what types of options are legally sanctioned for residents and visitors of this state. We firmly believe that making informed decisions regarding involvement in gambling entertainment is the only way to responsibly participate. We will discuss the legal status of gambling in Maine for both online and offline betting, provide insight into the most popular platforms within Maine's gambling industry, and list trusted resources for acquiring additional information and assistance in navigating and understanding applicable rules and regulations contained within the state's laws and statutes.
---
Gambling Laws In Maine

The gambling laws in Maine are very specific when it comes to gambling. As mentioned above, you will find pari-mutuel wagering, casino gambling, bingo and lottery. Casino gambling includes gaming machines, table games and poker. The laws and statutes for the state of Maine permit all of these types of gambling entertainment.
Likewise, the gambling laws in Maine are also specific about what is not permitted to take place. Any type of betting that takes place within Maine's borders that is not licensed by the state constitutes a form of illegal gambling. Also considered to be illegal gambling activities are bookmaking, illegal lotteries, betting on dog racing, maintaining records of gambling and personally owning a gambling device. All of these actions are punishable under law.
Online gambling is not specifically addressed in the state's gambling laws and statutes. This means that it is not legal at this time to operate an online gambling site of any type within the state's borders, and doing so would constitute the operation of illegal gambling activity, punishable by law. This includes online casino, poker and sportsbook gambling. It is also true that the state's laws do not prohibit residents from participating in legally licensed and regulated online gambling entertainment that is based outside of the United States. This is often referred to as offshore online gambling, and does not violate any state or US federal laws. There are a number of legally sanctioned, high quality and secure gambling sites that welcome players from Maine. You will find that we've included a refined listing of the industry's leading online gambling destinations, all of which have been carefully vetted by our team of analysts before being considered for inclusion in this guide. Our recommendations include legally licensed online casinos, poker sites and sportsbooks.
Penalties of Violating Maine's State Gambling Laws
The criminal code focuses on the operators and providers of illegal gambling activity rather than the players. Criminal cases concerning gambling in Maine have historically targeted the providers of illegal gambling and not players. Legally the state does have the option of also prosecuting players since they are technically violating state law by participating in unlicensed gambling activity, but we have not seen the state go in this direction thus far.
Forms Of Gambling That Are Currently Legal In Maine
Pari-mutuel Wagering – Betting on horse races has been a part of the Maine gambling industry since 1950 when Scarborough Downs opened as the state's first racetrack. In 2013, a second racetrack has opened, Hollywood Bangor Casino and Raceway. Both racetracks offer slot machines in addition to pari-mutuel racing.
Casino Gambling – There are two state licensed brick and mortar casinos located in Maine, the Oxford Country Casino and the Hollywood Bangor Casino. These casinos offer a variety of games, including gaming machines such as slots and video poker, live poker and other table games and specialty games. In 2014 LD 1446 was introduced and would allow two additional casinos to be built on tribal properties. The bill passed in the House in June of 2015, however was killed in the Senate one day later. The two existing Maine casinos are located in central and southern regions of the state. A report that was commissioned by the state Legislature in 2014 specifically stated that the existing gambling market and state economy could sustain an additional northern casino property. The blocking of tribal casino properties in Maine has caused a distinct rift between the tribes and the state government. A new effort to legally sanction the building of brick and mortar casinos on tribal properties has not yet surfaced.
Poker – Live poker is available at the state's two brick and mortar casinos. Social poker games are legal as well as long as nobody makes a profit from taking in a fee or rake from the games.
Lottery – The state of Maine offers both state lottery games and interstate games as well.
Bingo – Bingo is legally permitted in Maine, and is available through two high stakes bingo casinos located on tribal properties. Bingo is also permitted as regulated charity gambling.
Reasons Why Maine Has Not Yet Moved Towards State Regulated Online Gambling
As of yet, there has not been any interest in legalizing online gambling in Maine. While poker seems to be the first Internet based platform that most gambling friendly states gravitate towards, Maine's small population makes the support of an online poker infrastructure quite challenging. As more states launch state licensed online gambling options, it is possible that Maine could cooperatively participate in an interstate online poker or casino gambling initiative that would allow the sharing of customer bases across state lines. This is likely to be a challenge that any state with a small population faces. Until such an opportunity presents itself, Maine residents can rely on legally licensed and regulated online gambling sites that are located outside of the United States. You will find access to the best Maine friendly destinations for legally gambling online listed in this guide.
Is Online Gambling Legal In Maine?
Like most states, Maine hasn't regulated online gambling yet. So while you won't find any state backed online casinos just yet,
there are no laws that make it illegal to gamble online in Maine
. Check out our top rated gambling sites that accept players in Maine below.
ME State Facts & Quick Jump Menu
---