Louisiana Legal Online Gambling Guide 2018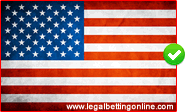 Louisiana offers quite a variety of entertainment to residents and visitors, including genuine New Orleans culture and a thriving gambling industry. There are a number of land based and riverboat casinos located in LA, some of them tribal owned, others privately owned. They range from small, traditional casinos to large resort style properties. Real money poker games are offered at many of these locations as well. Slot machines and video poker machines are allowed at destinations other than casinos, and it is not uncommon to find these types of games at gas stations, bars, restaurants, truck stops and other similar businesses. Pari-mutuel wagering has been legal in Louisiana since 1920, and the state strictly outlaws betting on any type of cockfighting or dog fighting.
The Louisiana state lottery has been operating since 1991, though the state's original lottery was founded in 1866 and ran successfully until the mid 1890s when the state legislature refused to renew the company's charter, leaving the state without a lottery game for around 100 years. Overall, the state of Louisiana does demonstrate a warm disposition concerning gambling. This leaves many players hopeful that state regulated online gambling could be a possibility in the not so distant future. This guide will take a look at the legalities involved with gambling in Louisiana, as well as which licensed destinations genuinely provide legal gambling options to LA players. Our US state gambling directory is structured to provide accurate and up to date information concerning the legal gambling opportunities in each state, and how the state's gambling laws affect online gambling within the state.
---
Louisiana Online Gambling Laws

Louisiana, also known as the Pelican State, does address online gambling in their state laws. They are also one of the states to implement the harshest penalties for those who attempt to operate any type of online gambling site within state borders. All portions of the code and penalties are directed to those running such websites. There are really no provisions that deal with those participating as players in such activities. The punishment can include jail time up to 6 months and a fine of $5000, or both. Based on this information, we strongly caution you to not get involved in any type of online gambling action that originates inside the state. Online gambling sites that are owned or operated from within Louisiana are illegal.
Is Online Gambling Legal In Louisiana?
State laws in Louisiana
do not prohibit
players from engaging in
legal online betting
, including gambling sites that are licensed, regulated and based outside of the United States. There are also not any federal statutes that outlaw Louisiana players from engaging in legally sanctioned online gambling based offshore. When things become illegal is when unlicensed and unregulated gambling sites attempt to attract players from Louisiana to participate in their offerings. These are the types of destination you should stay away from.
LA State Facts & Quick Jump Menu
---