Florida Online Gambling Guide - Legal Insight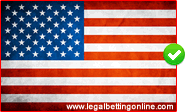 The only official involvement that the state of Florida has had with online gambling took place through a very negative set of circumstances surrounding Internet Cafes. Not only were these types of establishments found to be offering a questionable gambling environment, the state also had a bought with an illegal gambling ring associated with some Internet café locations. Needless to say, there is a bit of a foul taste left concerning online gambling after all that negativity. The state of Florida does not permit the operation of any type of online gambling site within its borders, so you will not find any state licensed or regulated gambling websites available to you in the Sunshine State. Floridians have not yet had the positive experience enjoyed by residents of Nevada and New Jersey who are fortunate enough to have access to state regulated online gambling options. The state continues to have discussions related to online gambling, they just have not developed into anything concrete yet. Other states listed in our state gambling directory appear a little more poised to embrace online gambling, such as California and Pennsylvania.
Despite a lack of approval from lawmakers concerning state based Internet wagering destinations, a significant number of Florida residents participate in online gambling options legally provided by licensed and regulated offshore websites. This guide was designed to provide assistance to Florida gamblers seeking reputable, legal and high quality online gambling opportunities. We will take a look at the legal status of participating in this type of entertainment, what types of gambling sites are legally available to Florida gamblers, and conclude with a Florida online gambling FAQ section.
---
Florida Online Gambling Laws

Florida permits multiple land based gambling options, including Indian tribal casinos (commercial casinos are not permitted in the state), card rooms and pari-mutuel racetracks. Lottery and bingo are also regulated forms of gambling in Florida. However, there are no state laws in place that regulate online gambling in the Sunshine State. At this time, it is illegal to own and/or operate any type of online gambling site within the state of Florida. The law created to ban the Internet cafes, HB155, went a bit awry through overly generalized restrictions that invited confusion on several levels as the bill inadvertently banned all cell phones and computers. Challenges to the language of the bill are presently in legal dispute.
There has been formal discussion and some effort to legalize online poker in the state. HB77 failed to pass and though there has been a lot of talk, no other bills have seen the light of day. Most of the laws associated with online gambling in Florida target those individuals operating an illegal gambling business and not the players or participants. The penalties for operating any type of illegal gambling activities are very stiff as this is seen as a serious crime in Florida.
Florida Legal Gambling Age – The legal gambling age in Florida ranges from 18 – 21 depending on the type of gambling in question. For bingo, lottery, pari-mutuel and poker, players must be 18. To play casino games at any of the land based casinos in FL, players must be 21 or older. Most of the Florida online gambling sites allow players to join and gamble for real money at 18 years old and up.
Is Online Gambling Legal In Florida?
There are
no state laws or federal laws which prohibit Floridians from engaging in Internet gambling
at legally licensed and regulated online casinos, poker rooms and sportsbooks. The reach of local, state or federal legislation stops at US borders, and hence has no bearing on the legally sanctioned and legitimate offshore gambling sites that accept US players. So while you will not find any state regulated options at this time, Florida residents and tourists do still have the option of engaging in legal online gambling that is offered by licensed destinations located outside of the United States. We anticipate that Florida may venture into state regulated online poker before any other platform, and that it could possibly happen in the future based on increasing interest from residents and the fact that it could provide some much needed tax revenue for the state's budget. The sitting Governor however is openly opposed to the concept.
FL State Facts & Quick Jump Menu
---