Legal Online Horse Betting Guide For 2023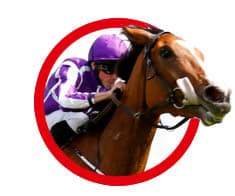 Long before mankind kicked a ball or tossed one around a dirt diamond, people were riding on horseback for sport. With the riding, of course, came the racing.
And with the racing – you guessed it! – came the betting. Today, the Sport of Kings (no, we don't mean tennis) is still going strong, but state-licensed legal horse betting opportunities – especially legal online horse racing betting opportunities – still exclude horseplayers from many states.
For such bettors, our legal USA online horse betting guide explains how you can participate in real-money horse betting without any legal issues, no matter where you live in America. To do this, simply join any offshore horse betting site listed here, all of which have robust international racebooks with round-the-clock action and allow for futures bets on major Triple Crown races like the Kentucky Derby, Preakness Stakes, and Belmont Stakes.
Is Online Horse Betting Legal In 2023?

As far as state-regulated gambling goes, horse racing betting is the "most legal" form of gambling in the US, and it is governed by the Interstate Horse Racing Act of 1978. This allows for interstate horse betting. As a result, OTB (off-track betting) and simulcast facilities let horse bettors wager on live races from other states' tracks. Today, domestic online horse racing is legal in over 40 states.
Most states allow horse racing betting, and many US states offer legal gambling of various other kinds, but not all do. There are no federal laws prohibiting Americans from betting on the ponies online at one of the legitimate offshore racebooks that operates legally outside of the US. There is only one state (WA) that limits online betting of this nature, however, they have yet to enforce their restrictions.
Best Online Horse Betting Site For 2023
Bovada Racebook
#1 Rated Legal Online Racebook For 2023

Bovada's racebook is second to none (except maybe Secretariat, but who isn't?), and the site offers dozens of daily races from tracks around the world, all via an easy-to-use mobile interface so your bookie is always in your pocket, and you're always at the starting gate. They also offer a premium sportsbook, casino and poker room.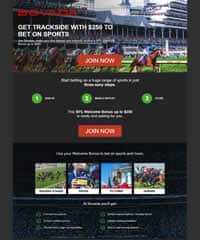 Most USA players accepted (18+)

Easy credit card funding with great approval rates

Now accepting Bitcoin + other top cryptos

5% cashback rebate for major horse races!

Enjoy casino, sports, poker, and horses
Only US, Mexico and Brazil players accepted

Residents of DE, MD, NJ, NV, NY not accepted

Fewer crypto deposit options than some competing sites
Best Legal USA Online Horse Betting Sites For 2023
Most Popular Horse Races To Bet On
Every country that embraces legal horse racing has popular races that turn a big betting handle, but the United States remains the gold standard for the Sport of Kings. The US Triple Crown races are the most bet-on horse racing events worldwide, as are a number of American originals, like the Breeders' Cup. You can wager on all the best horse races at the international racebooks listed here.
2023 Triple Crown Schedule
2023 Triple Crown Races - Recap
2023 Kentucky Derby: May 6, 2023
2023 Preakness Stakes:  May 20, 2023
2023 Belmont Stakes: June 10, 2023
2022 Triple Crown Results
2022 Triple Crown Races - Recap
2022 Kentucky Derby: Rich Strike
2022 Preakness Stakes: Early Voting
2022 Belmont Stakes: Mo Donegal
Where To Bet On Horses Online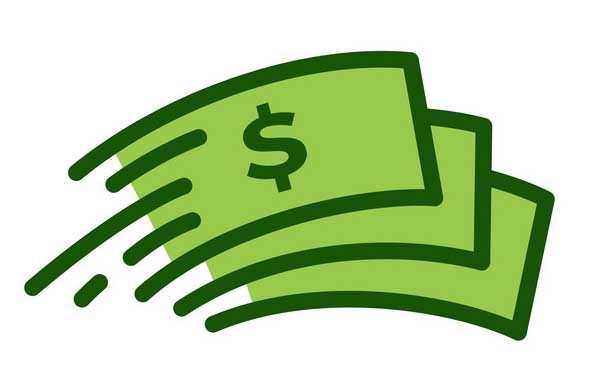 If you live in one of the 40+ US states that offers domestic online horse betting, you can easily download the official horse betting app from the service provider in question and sign up. However, be warned: These apps only offer parimutuel betting.
As such, you can't bet on Kentucky Derby futures, Preakness Stakes futures, Belmont Stakes futures, Triple Crown futures, cross-sport parlays, horse betting props, and so on. You're basically limited to WPS bets (aka straight bets) and exotics. Plus, you'll never know how much you stand to win until all the bets are in and wagering for the race in question is locked.
For a much richer betting experience replete with futures, props, parlays, and guaranteed locked-in odds, the only legal option in the United States is to play with an offshore horse betting website like those recommended above.
These gambling sites are safe to use as long as you stick with a respected and reputable vendor.  All of the racebooks we recommend are operating legally within a regulated gambling jurisdiction. Signing up takes literally two minutes. You know, about as long as the typical Thoroughbred race.
How To Bet On Horses Online In 2023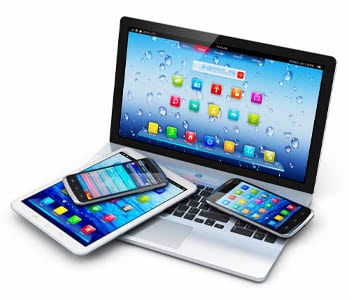 Regardless of the site you choose – or, if you're really savvy, registering your free horse betting account is simple and quick. Here's the general process, from start to finish:
Follow any link here to burst out of the gate toward the best online horse racing betting sites for US gamblers.
Click or tap the "Join" or "Sign Up" button and enter in all your personal information as requested. Legit racebook sites will never ask for sensitive details like your SSN or mother's maiden name. You'll just need to put in your name, your email address, your residential address, a password, and your mobile number (which is used for account verification purposes). Private customer information is never shared or sold.**
Choose a deposit method (we recommend Bitcoin or another supported crypto coin, as these come with 100% deposit success rates and earn you the very best possible online horse betting bonuses).
Browse the boards and saddle up!
**There are times when additional info is requested for documentation purposes during payouts. Larger wins do require information for tax reporting. 
Best Horse Racing Betting Apps In 2023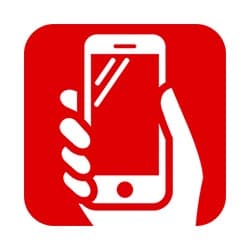 If you live in a state with legal domestic horse betting online, chances are there's an official iPhone horse betting app, iPad horse betting app, or Android horse betting app you can download and install. However, again, you'll only get access to basic parimutuel straights and exotics with these products.
On the other hand, no matter which state you live in, you can opt to visit a reputable offshore horse racebook on your mobile device, instead. With these real-money online horse gambling sites, there's nothing to download or update, as they're all web-based. That is, they're not technically horse betting apps, they're horse betting web apps.
But for all intents and purposes, they work exactly the same way as native apps, only you have far more horse betting options to choose from. You can even bookmark the on your homescreen. Plus, these web apps aren't "geo-fenced," so you can bet from anywhere in America, which is flexibility that domestic horse gambling apps simply don't have. (They tried, but they broke their ankle, had to go through rehab, and were eventually retired to stud.)
Live Online Horse Racing Betting Odds
While most sports boast hundreds (if not thousands) of live in-game betting lines for every contest, horse racing is simply too fast an event to cater to live odds. With races taking just 2-3 minutes from start to finish, sportsbooks can't reliably post live lines on split times and the like. One day, the technology could be there, but we're definitely not there yet.
Of course, it's mostly a moot point, as part of the fun of horse racing betting is to get all your wagers in before the horses are corralled at the starting gate so you can kick back with the official drink of whatever race you're watching in hand and enjoy the show. Blink and you'll miss it!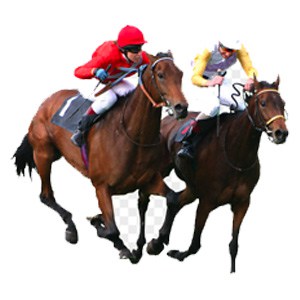 If you want horse racing bets explained, this is where we break it down. As stated above, these types of wagers are largely pool wagers, or parimutuel in nature.
Whenever you place a bet on a horse, the odds you see aren't necessarily going to be the odds you get once all the betting is in. As the lines change, your payout potential does, too. This is the main distinction of the pari-mutuel system from typical sports wagering.
While the American moneyline is used for most sports bets, horse racing usually uses fractional odds at state-based tracks. Offshore betting sites, however, use the moneyline, as it's easier to understand. Here, we will give an example of both, using some famous horses from history in a fictional race:
Secretariat 1/3 (-300)
Citation 3/2 (+150)
Seattle Slew 2/1 (+200)
Justify 5/2 (+250)
Count Fleet 3/1 (+300)
Here, Secretariat is a heavy favorite at 1/3 or -300. As such, a $300 wager would pay out $100 if the greatest racehorse of all time wins. Behind him, Citation is at 3/2 odds, or +150, meaning a $100 wager pays out $150 for a win. These are the basics of how to read fractional and moneyline odds. Note: Horse odds may also be written as 1:3 instead of 1/3, for example, but these mean the same thing.
Remember: The odds reflect the money in the pool at the time you place your bet, and these will change as more wagers come in and more people place the same bet you do. Some tracks used to offer "insurance" on horse wagers where your odds were locked in, but this is an old practice that has largely fallen out of fashion and disrupts the pari-mutuel status of the wagering.
Types of Horse Racing Bets
There are only two basic categories of horse racing wagers: straights and exotics. However, there is also a lot of potential modification and minutiae within these bet types to be aware of, and veteran horseplayers make use of complex parlays when chasing the biggest payouts.
You don't need to read some nonsense like Betting on Horse Racing for Dummies – just study this quick primer and you'll know all you need to in order to get started.
Are Online Horse Betting Sites Legit?
There are two main types of online horse betting: domestic and offshore. Domestic racebooks are licensed and operated by US-based companies on US soil, and all betting laws apply to them. Offshore sites are simply racebooks that are located outside of US jurisdiction where America has no legal influence. Both of these avenues are legitimate, though you will get more bang for your buck (or oof for your hoof!) by using offshore racebook sites.
If you use an online racebook from a reputable offshore operator like those listed here, not only is the service a legitimate one, but it's also much more robust. Offshore books set their odds and lines based largely on the current odds at the tracks for the races on offer.
However, since they have many more bettors in general than an average racetrack, that line will move, and the pool-based payouts are going to be different than at land-based tracks by the time the betting is closed and the gates are open.
That said, despite operating on a different (and larger) pool of wagers, the wagering itself – and the straights and exotics available to choose from – are identical to what you'd find locally. An added benefit of offshore sites is that they also have futures on the biggest races (like the Kentucky Derby, Preakness Stakes, and Belmont Stakes), as well as Triple Crown winner futures and other props that US-based race betting operators can't offer.
Why Does Horse Race Betting Earn Legal Status in America?
Horse racing betting has a storied legacy in the United States, and while it hasn't always been legal, pari-mutuel wagering was first legalized in America in 1908. Most state lawbooks actually consider this type of betting to be different from traditional gambling or sports wagering, because as its name implies, it is pool-based. That's what pari-mutuel means: "mutual betting."
Casinos and sportsbooks employ house-banked gambling, whereas pari-mutuel betting (as used in horse racing, greyhound racing, and jai alai) does not have any entity acting as a bank or lender. Players are paid out according to the amount of money in the pool after the racebook takes its cut, and all payouts are split equally according to the final odds at the start of the race.
This is the legal distinction that has allowed horse betting to remain legal even while sports betting was banned for much of the 20th century in the US. Also, as the chief sport for the aristocracy since America's founding, the pastime's dignified reputation allowed it to maintain a more respected status among lawmakers in general.
How Many Horse Races Are Covered Each Day At Offshore Racebooks?
A domestic racetrack operates most days of the week during the racing season, and there are generally two seasons per year. Horse racing is mostly year-round. Each racing day, you can find 4-8 races at any given track, and thanks to interstate horse racing, that really adds up. Horse bettors rarely have much downtime if they access to domestic online racebooks.
However, offshore racebooks offer all these races plus full daily racing slates from tracks in multiple other countries, including Canada, Mexico, Japan, England, Ireland, and even various Middle Eastern nations.
Additionally, the Kentucky Derby, Preakness Stakes, Belmont Stakes, and other popular races like the Pegasus Cup and Breeder's Cup can all be found at reputable racebooks online such as the ones listed above. When you use an offshore betting site to play the ponies, you can basically play all day, every day, year-round.
What is the State of the Horse Racing Industry?
Since horse racing is exempt from most gambling laws, you may think that online racing is the largest American legal gambling industry right now. However, betting on racing has actually been on the decline since the 1970s and is only now starting to creep back up in popularity.
That decades-long decline can be attributed to many things, but the number one reason is that there have been so many other betting options that better suit the younger generations who didn't grow up with horse racing.
Horse racing may be older than other sports, but horse racing betting cannot compete with the NFL betting, NBA betting, NCAA betting, and other major sports wagering markets. Then, of course, there are other gambling options like poker, casino games, bingo, and more.
Adding it all up, horse racing becomes a niche sport, and that niche had been growing smaller over time, not larger. But since becoming accessible online while other betting markets grow mundane with their own age, that is starting to finally change.
How Online Horse Racing Betting Is Saving The Sport
What has been getting more people over to racebooks recently has been a two-punch combo. For starters, quality offshore betting sites offer so many other gaming options to entice players in other markets (like sports bettors or blackjack players) to test the horse racing waters.
Secondly, with legalized sports betting taking root in dozens of states, more people are becoming familiar with wagering in general, and they're starting to take interest in the ponies again. Plus, "retro" is in, and horse racing betting is the best kind of retro!
Legal Virtual Horse Racing
One of the betting markets gaining popularity quickly – particularly as a result of various 2020 and 2021 races being rescheduled or canceled due to the coronavirus – is legal virtual horse racing. Now, even as the pandemic seems mostly over, the most reputable betting sites in the industry still offer virtual sports betting, and simulated horse racing is a core part of that.
While the betting structures are the same (straights, exotics, etc.), virtual racing doesn't involve real horses and isn't based on the historical performances of past or present ponies (making it different from "instant racing" or HHR machines).
Instead, this market uses certified and audited random number generation (RNG) technology to present "fictional" horse races that gamblers can wager on. Races are run every few minutes, and at the close of betting, you can actually view entire videos of the simulations. These races are available 24/7, and you will find them in the sportsbook section of your chosen site rather than the live racebook section.
For fans of online video poker, online slots, and other RNG online casino games, virtual horse racing is an easy way to learn about the sport and makes it a breeze to transition to live horse racing betting later on.
US States That Have State Regulated Horse Betting In 2023
While horse betting is legal in the following states, even if you don't reside in one of those states, you can still legally bet with an offshore site as long as it's operating in a jurisdiction that offers legalized gambling.
The gambling laws in America don't actually make the act of betting illegal, they merely make it illegal for domestic operators to accept wagers. (In other words, placing a bet with your local unlicensed bookie isn't illegal, but that bookie is breaking the law to accept it.)
Check out our legal gambling states in the U.S. section for a more comprehensive overview of each state's laws.
| | | | | |
| --- | --- | --- | --- | --- |
| Alabama | Alaska | Arkansas | Arizona | California |
| Colorado | Connecticut | Delaware | Florida | Georgia |
| Hawaii | Idaho | Iowa | Illinois | Indiana |
| Kansas | Kentucky | Louisiana | Maine | Maryland |
| Massachusetts | Michigan | Minnesota | Mississippi | Missouri |
| Montana | Nebraska | New York | Nevada | New Hampshire |
| New Jersey | New Mexico | North Carolina | North Dakota | Ohio |
| Oklahoma | Oregon | Pennsylvania | Rhode Island | South Dakota |
| South Carolina | Tennessee | Texas | Utah | Vermont |
| Virginia | Washington | West Virginia | Wisconsin | Wyoming |
A Brief History Of Horse Racing Betting
Horse racing is the "Sport of Kings" for a reason, and although it started as far back as 1000 BC, its charm and intrigue persist to this day. In the US, horse racing was organized as early as 1665 when the first track was built in Long Island. However, the sport as we know it today started only after the Civil War (1868) upon the development of the American Stud Book. The book is now owned by The Jockey Club, which continues to compile a complete bloodline lineage of every Thoroughbred racehorse in American competitive history.
Most racehorses today are, in some part, the offspring of Man o' War, the 1920 Preakness and Belmont winner and Blood-Horse Magazine's GOAT (even though we all know Secretariat is the actual GOAT).
Man o' War didn't win the Triple Crown, as his owner held him out of the 1920 Kentucky Derby, but the reason he gets the "official" nod over Triple Crown champion and record-holder Secretariat (Blood-Horse's number-two horse of all time) is simply due to the fact that as a stud, Man o' War is the direct ancestor of so many champions of the 1900s and 2000s.
Today, with the sport finally experiencing an upswing thanks to legalized sports betting and expanded gambling in the US (though there are ironically still no racetracks in Nevada, the gambling capitol of the world), we are looking forward to a historic revival. The purses for major races are bigger than ever, and betting interest is growing. If you want to play the ponies, now is the best time to learn about the world's oldest sport.
Online horse racing betting is also largely legal in the US, as it is governed by a different set of rules than traditional gambling or sports wagering. Domestic operators are also not restricted by the Federal Wire Act, and they are able to combine their betting pools across multiple states (much like the Powerball lottery system).
However, some states still don't have horse racing or online betting, which is why offshore sportsbooks all offer comprehensive international racebooks.
While there is nuance to the horseplaying hobby, it is straightforward enough for beginners and deep enough for veterans. Online access to horse racing betting at offshore sites has opened the entire world to American bettors, and though wagering over the Internet can never replace sitting on Millionaire's Row at the Kentucky Derby while sipping mint juleps and flailing your fancy hat, it is a great way to stay connected to the pastime and make real money enjoying the world's greatest athletes.
Other Legal Betting Options
Horse betting is not the only exciting sport to bet on. Learn how wide the scope really is when it comes to legal online sports betting by checking out some some additional online gambling sports betting markets you can get in on:
And for some non-sports-related online gambling action, the following markets are also available at all the best online racebook sites:
Legal US-Friendly Casinos - We only recommend the most reputable casinos listed here.
Legal US-Friendly Poker Sites - These are the top online poker rooms in the world.