Iowa Legal Online Gambling Guide 2018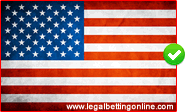 Iowa offers multiple gambling entertainment options to its residents and visitors, and has expressed significant interest in a state regulated online poker initiative. In addition, Iowa residents have access to legally licensed offshore gambling sites that welcome US players as customers. All in all, the state is rather gambling friendly in nature. Iowa legalized pari-mutuel wagering back in 1982 through the establishment of the state's Racing and Gaming commission and the passing of the Pari-Mutuel Waging Act. 1989 saw the state pass a law to allow riverboat gambling. Three years later, compacts were reached with the state's Native Indian tribes, permitting them to operate brick and mortar casinos. The casino industry really flourished and expanded in the late 90s when the state removed many of the cumbersome restrictions that were placed on casinos.
Online gambling has actually been a hot topic for Iowa since 2011, and continues to be an issue being actively discussed and dealt with by lawmakers. This guide will provide insight into how online gambling fits into Iowa gambling laws, and what it means to residents and visitors of the Hawkeye State. We will break it down for you by venue, including casino, poker and sportsbook gambling. Along with explaining the legalities of online gambling in Iowa, we will also provide information on navigating the nuances of the industry, as well as recommendations from professional online gamblers. It will be everything you need to make an informed decision about your involvement with Iowa online gambling entertainment.
---
Is Online Gambling Legal In Iowa?

Iowa has actually been pretty active in working towards the legalization of state licensed online poker. They have not reached their mark yet, but they are definitely interested. They do not show the same interest in online casino gambling however. Beginning in 2011 through to the present, the state remains focused towards legal online poker. You can read about the various pieces of legislation and their status in the section below.
As more regions embrace online gambling in its various forms, individual states will likely come under some pressure to follow suit by their residents and by lawmakers interested in the additional revenue that the state can realize through a regulated online gambling industry. Iowa is already very interested in state regulated online poker, and has significant support. While the Senate has passed several online poker bills already, the key will be getting a bill through the House, which has been the obstacle thus far. Once they are up and running with online poker, the financial incentives may even entice Iowans to embrace online casino gambling as well. It is a strong possibility and we are keeping a close watch on the state's progress. It is expected that Iowa will be offering online poker by 2018.
IA State Facts & Quick Jump Menu
---