Illinois Legal Online Gambling Guide 2018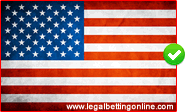 Illinois has been dealing with various gambling related issues in the last few years with hammering out land based gambling expansion plans and responding to efforts being made to legalize online gambling within the state. Its been a whirlwind for lawmakers to say the least, and for those involved in the expansion plans in any capacity. There are currently more than 40 gambling riverboat casinos in the state, and things are underway to expand the state's casino gambling options. Naturally there are two sides to this coin, and there are both opponents and proponents of Illinois' gambling industry, however the state does have a somewhat progressive position when it comes to gambling in general.
This page of our guide will take a look at the current legal status of legally betting within the state, what state and federal laws have to say about it, and what options are legally available to Illinois residents. There is an ebb and flow to the gambling and political landscape in Illinois, and the complexities involved are sometimes difficult to navigate. We intend to put it to you plain and accurately so that you feel you can make an informed decisions regarding your participation in online gambling. That is actually the primary objective of offering a state gambling directory.
---
Illinois Gambling Laws

Illinois was one of the first states to get on board with allowing their residents to purchase lottery tickets online. Other than lottery related games, it is illegal to own or operate an online gambling site of any kind within the state of Illinois. The law does not expressly address players in any way and is clearly intended to curtail any type of illegal online gambling sites from springing up within the state.
There have been multiple efforts made to change existing laws governing state based online gambling in IL. The most recent was SB 1739. Governor Pat Quinn was consistently and staunchly opposed to the idea of online gambling however, so the efforts did not see much fruition. Other influencers and lawmakers indicated that nothing related to online gambling would be considered prior to the completion of the existing casino gambling expansion taking place within the state. Mr. Quinn handed his gubernatorial baton over to Bruce Rauner in 2015, who is considered to be a little warmer towards the prospect of online gambling. This could very well trigger new attempts to bring legislation forward that would legalize online poker or possibly online casino gambling. We will be watching to see what new developments emerge following this changing of the guard.
Online sports betting that is regulated by the state is unlikely at this time as several federal laws would have to be either modified or nullified, neither of which is likely in the near future. The Professional and Amateur Sports Protection Act (PASPA) prohibits sports betting throughout the United States with the exception of four specific regions: Delaware, Montana, Nevada and Oregon. The Federal Wire Act prohibits any type of US based online sports betting entertainment. These two laws combined pretty much ban any type of sports betting expansion within the USA. New Jersey has recently legalized a limited range of sports betting for their residents, however they may be in for a huge legal battle concerning violation of the PASPA law. Everyone is watching closely to see if the federal government is going to allow them to get away with this. The NFL, NBA, MLB , NHL and NCAA are doing their best to interfere. We will post any updates to their efforts in our New Jersey online gambling guide.
Is Online Gambling Legal In Illinois?
There are no state or federal laws however, which prohibit Illinois residents and visitors to the state from participating in legally licensed and regulated online gambling that is based offshore, outside of the United States. So in other words, Illinois residents can engage in legal online gambling at offshore websites that are licensed and regulated by a governing jurisdiction that is outside of the US.
IL State Facts & Quick Jump Menu
---