Legal US Online Poker Guide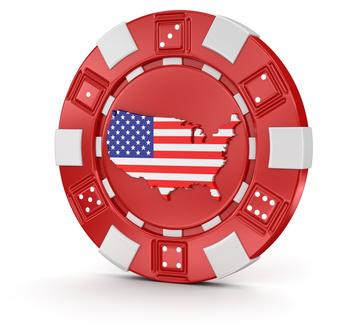 Most American poker players want to be able to enjoy a friendly online poker game from the comfort of their own home without having to worry about any legal ramifications for doing so. The legalities surrounding online poker for United States residents is nothing short of confusing. And the fact that the legal landscape continues to change all the time doesn't make it any easier for players to make heads or tails out of the current laws that affect the gambling climate.
The good news is this is the exact reason why we've created www.legalbettingonline.com. We understand the challenges players face and have worked very hard to come up with an easy to follow and useful guide that can help players understand the current situation for legal online poker in the US.
While we are not lawyers and strongly recommend each player to seek out the advice of a professional attorney, for specific questions regarding gambling laws, we can offer some insight as to what is currently going on with legal online poker in America and how it affects USA players.
To sum it up, there are no gambling laws on the books that make playing online poker for real money illegal in the United States. The only exception to this is in Washington and Connecticut, which explicitly makes all online gambling of any kind unlawful in those states.
Current Legal Status Of Playing Online Poker In The United States
The current legal status for playing real money online poker in the United States continues to evolve every year. So far, Nevada, New Jersey, Delaware, and Pennsylvania have launched state-regulated online poker gambling options to their residents and visitors. And we expect more states to come on board in the coming years. The only problem is you need to be physically present in one of those states in order to play at one of the state-regulated poker sites.
So what about all the other states who haven't yet legalized online poker? The good news is if you live in a region where state-run poker has not been legalized, (which is the vast majority of Americans) you still have viable options by playing at a legitimate online poker room that is operating legally offshore. There are no federal gambling laws prohibiting Americans from playing poker online through a legitimate poke site based outside of the United States.
Best Online Poker Room For USA Players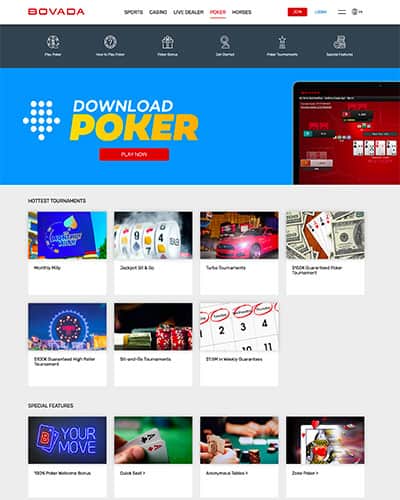 Bovada Poker
#1 Rated Legal Online Poker Site For Americans
Bovada Poker has long been the gold standard for online poker players in the United States. With multiple deposit options, withdrawal methods, and bonus options it is not hard to see why they have become one of the most trusted sites among American players.
Bovada's poker room can be played online from any type of electronic device connected to the internet. The downloadable poker suite makes signing in and playing faster for frequent players but you are not limited to the downloadable application. One account will also give you access to Bovada's online casino, sportsbook, and racebook.
Most All USA players accepted

Owned and operated by trusted company

Only mobile friendly poker room for US players

Generous 100% bonus up to $500 free

100% legally licensed poker site
Only US and Mexico players accepted

Excluded States: DE, MD, NJ and NV
Top Legal USA Online Poker Rooms
We have listed the most reputable online poker rooms which support US players and international gamblers on this page, and only those sites operating legally within their respective jurisdictions are included here. The following online poker sites are each legally licensed and regulated (or are operating under the licensing of their parent company) and offer other legal online gambling options such as online casino action, sports betting, horse racing and more.
Where Can I Legally Play Online Poker In The US?
As for state-licensed online poker, legal options are available in the following states:
Delaware
Nevada
New Jersey
Pennsylvania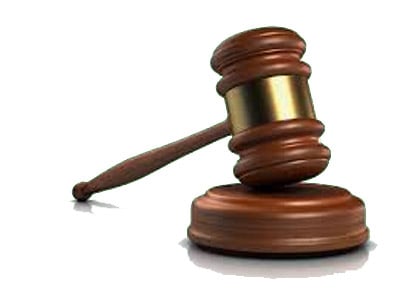 However, you have to be physically present within one of those states to participate. Licensed and regulated offshore poker rooms (such as the ones you see on this page) are available to players in any US state. Keep in mind that the states of WA and CT do attempt to curtail online gambling, however, they have yet to enforce these laws in any way.
How Do I Know If Playing Poker Is Legal In My State?
Poker gambling laws vary from state to state. Some states offer state-regulated online and/or offline poker  Multiple other gambling states offer licensed and regulated brick and mortar poker rooms but have not established a state-based online poker platform yet.
Currently, several states are having discussions about the legalization of online poker on a state level. It is up to you to verify whether or not the state in which you live regulates any type of poker gambling opportunities.
If you don't have access to state-regulated poker games, no worries – you can legally access one of the licensed and regulated offshore poker sites that accept US players recommended on this page. The only states that make it iffy to engage in licensed offshore poker gambling are Washington and Connecticut, both of which prohibit all forms of online gambling regardless of the source.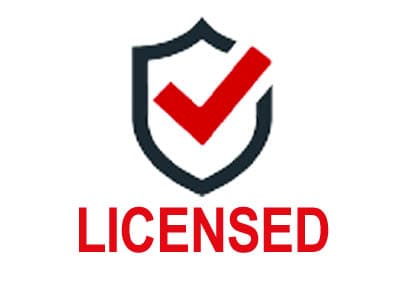 Are There Any US Federal Laws That I Need To Worry About When Seeking Internet Poker Gambling Opportunities?
It is always best to be aware of any federal statutes that govern poker gambling in the US. One example would be the UIGEA (Unlawful Internet Gambling Enforcement Act). This law regulates how online gambling transactions can be processed. It caused a few problems initially, however, the dust has settled and most reputable online poker sites have learned to work within the confines of this law while still providing online poker access to US players.
Those sites that chose not to comply simply do not welcome US players as customers to their business. The law does not prohibit US poker players from enjoying legally licensed and regulated online poker that is based outside of the United States. The law is directed at online gambling operations and payment processors and does not affect players directly.
The Federal Wire Act prohibits state-regulated gambling businesses from accepting bets across state lines and does not prohibit players from playing real money poker games at online poker sites operating offshore.
Those are the primary federal gambling laws in the USA. The RAWA (Restoration of America's Wire Act) may attempt to expand the reach of the Federal Wire Act to include casino and poker gambling. Currently, only sports betting is specifically prohibited by that law.
Common Misconception About The UIGEA Law And How It Affects Playing Online Poker In The US
Despite popular belief, this law does not make it illegal for US residents to engage in online poker. In fact, it doesn't target or address players at all. This law is designed to provide regulatory oversight regarding how online gambling transactions can be processed and is directed only to gambling site operators and payment processors.
While the UIGEA did cause quite a stir initially upon enactment, it did end up resulting in a safer and more legitimate online banking environment for the online gambling industry. You do not have to worry about violating this law unless you are the owner of an online gambling business or you are a gambling-related payment processor.
We do encourage extreme due diligence in selecting your preferred payment and withdrawal method when gambling online as well as an online poker room that employs the highest quality security profile according to licensing requirements and industry standards.
When Will Online Poker Be Legal On The Federal Level In The US?
Several different states are currently exploring the possibility of legalizing online poker for their residents. Simultaneously, Sheldon Adelson is running a hefty campaign to oppose such measures and has successfully delayed the progress of poker legalization in several states, including California.
It is impossible to say how fast or slow additional regions in the US are going to allow state-licensed online poker. However, in the meantime, the sites listed on this page are US friendly and legally sanctioned to provide their services to American poker players.
How Do I Know If A Poker Site Is Legitimate And Reputable?
That's where we come in. We have carefully reviewed and vetted each poker site you see listed on this page, which includes verifying that they are legitimately licensed and subject to genuine regulatory oversight by a respected governing jurisdiction. We can assure you that any site you see featured on this page is indeed legally sanctioned.
We cannot say the same for any site not listed on this site. While we wish all gambling websites were completely transparent, gaining access to licensing and certification compliance information can sometimes be tricky. The key to keeping your poker activities lawful is to restrict your participation to only those destinations that are guaranteed to be operating legally within the industry as licensed and regulated businesses. All of the brands we recommend fall into this category.
What Types Of Games Will I Find At These Online Poker Rooms?
The sites recommended in this guide all offer a nice menu of games to choose from. While the specific lineup varies by site, you will find games such as Omaha, Texas Hold'em, and 7 Card Stud on just about every reputable poker site. Some also offer specialty games such as RAZ, HORSE, Caribbean poker, and others.
In addition, tournaments are offered around the clock, multi-table and multi-hand options are available, and you can play through a hand of poker much faster online than you could in a brick and mortar environment.
How Do Poker Bonuses Work?
In most cases, your bonus money is earned based on your deposit but is then incrementally released as you play games. The more you play, the more of your free bonus money you release into your account. They handle bonus offers this way to keep players engaged enough so that they stick around.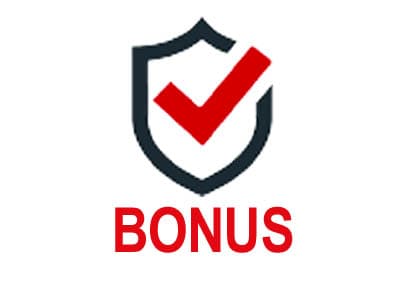 Mobile poker apps are becoming the new norm for online poker players looking to lay down some cash on their game skills. Online poker has several perks over domestic poker tables, and when you add the convenience and multi-tabling options offered by online poker sites, there is no question on who has the advantage.
Mobile poker options often include downloadable web-apps that make it easier for players to sign in and get to the tables. Online players can choose between several different poker games, their seat at the table, and bet minimums.
Bonus options also apply to mobile players who frequent the virtual tables; however, welcome bonus funds can not be used for live dealer games. Bonus funds often include rollover requirements, so only serious players should accept an online poker bonus.