Indiana Legal Online Gambling 2020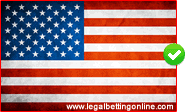 The Indiana legal online gambling environment is currently supported by licensed offshore online platforms rather than the state since they have yet to launch their legalized online gambling sites.
While Indiana is in the middle of regulating online offers, the state does not forbid any players from accessing licensed offshore online sites to fulfill their online gaming needs. This page will take an in-depth look at the gambling laws that regulate state-licensed gaming within Indiana, land-based gambling and online gambling options available, and finish up with some helpful faqs and links to some resources that can provide you with additional information.
Gambling Laws In Indiana

Indiana offers various forms of legal gambling entertainment including casino gambling games on land or ship, poker, pari-mutuel wagering on races, racinos, charitable gambling, bingo, soon to come mobile and in-person sports wagering, and the lottery. The law does not make any mention of players or participants of licensed offshore online gambling but does prohibit operating an online gambling site within IN which is not licensed or regulated by the state's gambling commission.
Is Online Gambling Legal In Indiana?
Indiana has yet to offer any state-regulated online gaming options but intends to through their legalized sports gambling bill turned law which includes mobile wagering capabilities. The state does not criminalize the act of gambling online at licensed offshore platforms nor the feds. This essentially means that as long as IN players are betting with a site that is located offshore and licensed then the player is not breaking any laws.
IN State Facts & Quick Jump Menu
Bovada Sportsbook, Poker Room & Casino

Indiana players can enjoy all types of real money gambling options at Bovada. Bovada offers pretty much everything under the sun for players including sports betting, online casino games, poker action, bingo, horse betting and much more.
If you aren't familiar with Bovada, they are basically the largest and most reputable name in the online gambling industry. Their parent company has been servicing players since the inception of online gambling, and they've grown into the biggest name around. The name Bovada is synonymous with "trust". Players know they will be treated very well, and most important paid on time when they win.
 Pros
Enjoy all types of betting options under 1 roof
Mobile wagering app available
Bet live during the games
Legally licensed and regulated in Canada
Credit card and now Bitcoin-friendly
Very reputable - they've never missed a payout or stiffed a player
100% casino bonus up to $3,000
50% sportsbook bonus up to $250
100% poker bonus up to $500
 Cons
Excluded States: NV, NJ, DE, MD
Are Casinos Legal in Indiana?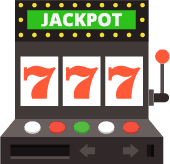 o gambling on land or ship is permitted in Indiana, however, players must be 21 to gamble within these venues:
French Lick Casino
Hollywood Casino & Hotel
Indiana Grand Racing & Casino
18 year olds in Indiana looking to play casino games can use licensed offshore online casinos.
Is Online Casino Gambling Legal In Indiana?
There has been no movement to legalize state licensed online casino gambling and it is currently not legal to operate an online casino within the state. However, gambling laws in the state do not make it illegal to participate in licensed offshore online casino gambling nor by the federal government.
Legal Indiana Online Casinos
Below is access to a list of premium, legally licensed and regulated U.S. friendly online casinos that welcome players from Indiana who are at least 18 years old. Each of them has been vetted by industry professionals and have been approved as reputable, high-quality destinations.
Reputable And Licensed Casinos
That Accept Indiana Players
Is Sports Betting Legal In Indiana?

Indiana's friendly disposition towards gambling has allowed sports betting to be approved of at the legislative level. Indiana's introduced sports gambling bill approved to become law will allow domestic betting and mobile wagering. The passage of this bill will mean more domestic betting interest in teams like the Indiana Pacers, Indiana Hoosiers, and the Indianapolis Colts.
Is Online Sports Betting Legal In Indiana?
Yes but residents have to sign up at a domestic sportsbook first. Only physical sportsbooks with domestic locations can offer online sports betting in Indiana. However, IN players over 18 can bet on sports legally in the United States without traveling to a Vegas bookmaker through licensed offshore sportsbooks. None of the state laws in Indiana or US federal laws make it illegal for residents of the Hoosier state to enjoy this type of online betting.
Legal Indiana Online Sports Betting
These destinations listed below operate within a governing jurisdiction outside the US that has legalized sports betting for their territories, and hence they can legally offer sports betting services to players around the world without violating any laws. All of the sportsbooks you see below are reliable, payout well, offer competitive odds, and have extensive security profiles protecting players.
Best Online Sportsbooks
Accepting Indiana Players
Is Poker Legal in Indiana?

Playing poker at a licensed casino in Indiana is perfectly legal, whether on land or on a casino riverboat. Indiana has shown interest in slight gaming expansion but has yet to act. However, poker gambling is limited to those 21 and older, thus young adults must seek online poker rooms.
Is Online Poker Gambling Legal In Indiana?
While online poker platforms are not yet supported by IN, participating in online poker at a licensed and regulated poker site that is based outside of the US is perfectly legal according to state law. Where the Hoosier State draws the line is by prohibiting anyone from operating an online poker site within state lines without licensing and proper legislative approval. No federal law prohibits this access either.
Legal Indiana Online Poker
IN residents 18 and up are able to enjoy legally playing poker online in the United States as long as they are doing so at an online poker room that is licensed offshore. Below are our recommendations for reliable, secure, and high-quality poker platforms.
Top Rated Poker Sites
Open To Indiana Players
FAQ's - Answering The Most Common Questions Asked By Indiana Players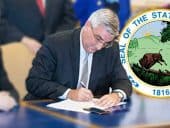 The Indiana State Legislature has officially passed House Bill 1015 into law. HB1015 is an Indiana state … Read more