Texas Legal Online Gambling Guide 2017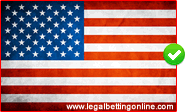 Texas does not take an overwhelmingly positive approach to gambling of any kind. There is only one brick and mortar casino in the state, and governmental regulation and intervention has squelched most efforts at establishing additional casinos or gambling boats. The state does run a lottery and permit pari-mutuel wagering. With only one physical casino located in Texas, it is not surprising that there is quite a bit of interest in online gambling among residents. The state does not permit anyone to own or operate an online gambling site within the state at this time.
Fortunately viable, legal and legitimate options still remain for Texas players who are interested in participating in legally sanctioned online gambling entertainment. This page will take a look at how gambling laws affect the options available to Texas residents and what the best legal online gambling destinations are for players. We present this information to you based on honest observation and experience. It isn't our job to convince you to gamble online. It is our job to present the facts as we see them and helpful information that allows you to make an informed decision about your level of participation in the online gambling sector. If you do choose to participate, we want you to have safe, reputable and high quality options at your fingertips to ensure you never land at a questionable or predatory gambling destination that is poised to make you a victim of fraud or theft.
---
Texas Gambling Laws

Surprisingly, there are attempts being made to establish legal online poker within the state of Texas through state licensed online poker sites. The reason this is surprising is because poker gambling is only available in one single destination in Texas, hence it has not had overwhelming support over the years, despite the fact that it was virtually born in Texas. There are currently three legislative bills that have been filed in Texas that are poker related. They include the following:
HB292, also called the Poker Gaming Act of 2013. This bill is an attempt to regulate and authorize poker games at bingo halls and similar facilities throughout the state of Texas.
HB2098, also called the Social Poker Gaming Act of 2013 is an effort to regulate and authorize establishments for social poker gambling.
HB3529 is an effort to regulate online poker facilities through federal law.
All three of these bills have been presented and filed and are currently in committee as far as their status goes. Whether or not they will make it to a vote is unclear at this point. It is encouraging to see the state consider any type of gambling expansion though based on their typical animosity towards the gambling industry.
Is Online Betting Legal In Texas?
At this time, it is illegal to operate any type of online gambling site within the state of Texas. This includes casino, poker and sportsbook wagering websites. The state does not offer any type of licensing for online gambling. That being said, the
state laws in Texas do not prohibit residents from engaging in legally licensed and regulated online gambling sites that are located outside of US borders.
There are also no federal
gambling laws
that prohibit this type of entertainment at legitimate Internet destinations. Because of this, there are a number of legitimate options for Texas players who are interested in accessing legally sanctioned online gambling opportunities through reputable and high quality websites. You will not be breaking any state or federal laws by pursuing these kinds of options.
TX State Facts & Quick Jump Menu
---