Legal U.S. Online Betting Guide For 2018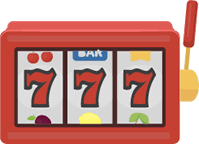 This website was developed as a resource guide for American residents who are interested in engaging in legal online betting. Lets be honest, the online gambling landscape in the US is nothing if not confusing. The complexity of state vs federal laws concerning gambling is not easy territory to navigate, and many USA gamblers are unsure what they can legally participate in and what is off limits. Inaccurate or out dated information about the legalities surrounding online gambling in the United States can land you in a questionable situation. As industry professionals, we recognized pretty quickly that there was a need for a concise, comprehensive and accurate resource guide that can shed light on this topic, and send American residents off as informed gamblers with a clear understanding of their options.
We come at this from two different directions. First and foremost, we are die hard online gamblers, avidly participating in legal online sports betting, online casinos and poker play. We also enjoy racebook action, bingo, and playing the lottery online. You will find sections within this guide that cover all of those types of betting. Secondly, we serve as professional industry consultants that are proficient in vetting legally licensed US online gambling sites and the services they provide. Combined we have several decades of gambling experience under our belts, and are well versed in the nuances present within this industry. We are also very familiar with the legalities of gambling from a state and federal perspective.
Our range of experience as players and professionals has provided us with a well rounded perspective of each niche within the industry. The information you find on www.legalbettingonline.com is accurate, up to date and invaluable to players who enjoy gambling online, but want to do it legally within the confines of the law.
Is Online Gambling Legal In The United States?
The good news is
there is nothing illegal about gambling online in the United States
as long as the site is located outside of US borders. Even US Attorney Catherine Hanaway openly admitted in a 2007 congressional hearing that
"There are no current laws or prohibitions in the federal code that would make online gambling illegal in the US".
Learn more below in our
FAQ section
---