Legal US Online Gambling Guide
Everything players need to know about gambling online in the United States including state vs federal laws, which sites are legally licensed and who can be trusted for fair play and reliable payouts.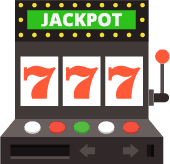 This website was developed as a resource guide for American residents who are interested in engaging in legal online betting. Let's be honest the online gambling landscape in the US is nothing if not confusing. The complexity of state vs. federal laws concerning gambling is not easy territory to navigate, and many USA gamblers are unsure what they can legally participate in and what is off limits. Inaccurate or outdated information about the legalities surrounding online gambling in the United States can land you in a questionable situation.
As industry professionals, we recognized pretty quickly that there was a need for a concise, comprehensive and accurate resource guide that can shed light on this topic, and send American residents off as informed gamblers with a clear understanding of their options.
We come at this from two different directions. First and foremost, we are die-hard online gamblers, avidly participating in all types of gambling. Secondly, we serve as professional industry consultants that are proficient in vetting legally licensed US online gambling sites and the services they provide. Combined we have several decades of gambling experience under our belts and are well versed in the nuances present within this industry, especially with the legalities of gambling from a state and federal perspective.
Our range of experience as players and professionals has provided us with a well-rounded perspective of each niche within the industry. The information you find on www.legalbettingonline.com is accurate, up to date and invaluable to players who enjoy gambling online but want to do it legally within the confines of the law.
Coronavirus Update
Sports betting is mostly at a standstill during the 2020 COVID-19 outbreak. But sports wagering only makes up a small part of legal online gambling sites. So while you won't be able to bet on your favorite players and teams for a while, remember that all other gambling options (slots, table games, poker, virtual sports, eSports, and even horse racing) remain on the table. Hey, there's no better way to spend your quarantine than by winning a few bucks online. Have fun, and keep your spirits (and your bankroll) high!
Is Online Gambling Legal In The United States?

The good news is there is nothing illegal about gambling online in the United States as long as the site is located outside of US borders. Even US Attorney Catherine Hanaway openly admitted in a 2007 congressional hearing that "There are no current laws or prohibitions in the federal code that would make online gambling illegal in the US". Learn more below in our FAQ section.
Top Rated Online Gambling Sites
That Are Legally Licensed For USA Players
Legal Gambling Options Available To American Players
Online Casinos In The US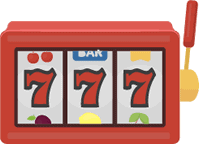 Online casinos are a dime a dozen. There are hundreds of casinos on the Internet that will gladly accept US players looking to gamble for real money. However, this doesn't mean that all of these destinations are legitimate or hold proper credentials. Limiting your online gambling to licensed online casinos that are subject to certain regulatory oversight is crucial to your well-being and profitability as a player. You also want to consider the features and amenities at these sites, such as which ones offer the most lucrative bonuses and incentives as well as stellar service.
Our team of professionals has carefully vetted the leading legal online casinos operating on the Web. The brands that we approve have a proven track record in the industry for delivering a no-nonsense, ethical gambling experience with fair and competitive odds, fast payouts and excellent support. We only recommend the most respected sites that have longevity in the industry and can legally accept USA players.
---
Online Sports Betting In The US

Sports betting is one of the more complex platforms within the gambling industry. It is the one area of betting in which the Feds seem to be consistently engaged, no doubt due to the reach of major sports leagues and their influence. There are basically two laws that govern sports betting in the United States: the Professional and Amateur Sports Protection Act (PASPA), and the Federal Wire Act. PASPA was thrown out by SCOTUS in 2018 as unconstitutional and the Federal Wire Act is being debated by the 2019 DOJ Opinion
While these two laws do combine to make it unlawful to operate bookmaking services in the US across most of the nation, they do not prohibit American residents from wagering on sports through licensed and regulated sportsbooks located outside of the United States. You can legally bet on sports at any of the destinations recommended in our legal online sports betting guide. We always vet our recommendations carefully and only provide access to the most reliable and trustworthy destinations for US players.
---
Online Poker In The US

The online poker industry has (in poker jargon) thinned the heard in recent years. A number of poker sites have exited the US gambling market making the options very limited in the US. The good news is that several states now offer legal online poker with many others are working on legislation. Until that reality is seen in all its glory, there are still some extremely reputable and high quality poker sites that are licensed to accept US players legally from their offshore destinations and international license. Each of these sites has been carefully evaluated and vetted through our intense review process, and are among the top rated options for USA players. There are no laws against playing online poker for real money via an offshore site.
---
Bringing Clarity To The Current Online Gambling Situation In America - FAQ's
Legal Online Gambling By State