Tennessee Legal Online Gambling 2020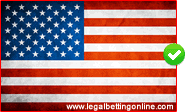 Licensed offshore online platforms support the entirety of Tennessee's legal online gambling sites, for now. However, the state's Governor plans on supporting state licensed online gambling options for sports wagering come July 1st. Individuals in TN also have the option to visit licensed offshore online gambling sites that accept players 18 and older from Tennessee.
This page of our guide is dedicated to Tennesseans who are interested in learning more about their domestically available gambling options, Tennessee's gambling laws, federal gaming laws, and navigating to legally licensed and regulated offshore online gambling entertainment. Our objective is to offer a valuable resource guide that enables players to walk away empowered to make informed decisions regarding their involvement in gambling activities.
Gambling Laws In Tennessee

Tennessee permits the following forms of state authorized gaming from a state lottery, pari-mutuel wagering, daily fantasy sports, raffles, raffle style games, soon to come sports wagering online only, and bingo in the form of limited charitable gaming. Social gaming, poker, and casino gambling are not authorized or licensed activities by the state thus illegal in Tennessee.
Is Online Gambling Legal In TN?
State-supported online gaming will be authorized July 1 via a sports wagering bill on the Governor's desk which he intends to allow to pass without his signature. However, as far as TN online gambling is concerned right now, there are no specific state laws or federal regulations that prohibit licensed offshore online gambling sites from serving players in Tennessee. So you certainly can't be prosecuted for something that isn't deemed unlawful by either laws.
TN State Facts & Quick Jump Menu
Bovada Sportsbook, Poker Room & Casino

Bovada is a household name in the online gambling industry. Their parent company "Bodog" has been around since the inception of online gambling and has an absolute perfect reputation for being fair and always paying out winners in a timely manner. They are just a great site to call home if you enjoy online gambling.
 Pros
Most All USA players accepted
Enjoy sports betting and online casino games
Mobile friendly wagering available
Live ingame betting options
100% legally licensed and regulated
100% casino bonus up to $3,000
50% sportsbook bonus up to $250
100% poker bonus up to $500
 Cons
Excluded States: NV, NJ, DE, MD
Is It Legal To Play Casino Games For Real Money In Tennessee?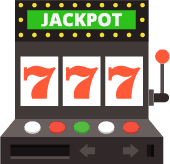 No, the state of Tennessee has not authorized state-licensed casino gambling activities anywhere within its state borders. Therefore, there are no casino games legally available to play on within TN. Nonetheless, licensed offshore online casinos can lawfully offer casino gambling at the convenience of the player.
Is Online Casino Gambling Legal In Tennessee?
While Tennessee has no domestic online casino options, a number of legitimate online casinos that are licensed, regulated and located outside of the United States can lawfully offer their gaming services to players 18 and up in Tennessee. These US friendly online casinos can do this because their are no state or federal specific laws which directly prohibit them from serving US players.
Legal Tennessee Online Casinos
The online casinos we've recommended below are all legally sanctioned destinations that operate legitimately within the industry. They are also among the industry's leading destinations for legal, high quality and secure online casino gambling.
Legal Online Casinos That Accept TN Players
Is Sports Betting Legal In TN?

Wagering will be allowed domestically after state-licensed online sportsbooks are giving the green light. For now, lawmakers are trying to figure out the fine details before an official launch date is set. In the meantime, TN players 18 years old and older can use licensed offshore online sportsbooks to enjoy wagering conveniently at home or on the go.
Permitted domestic wagering could benefit local teams like the Tennessee Volunteers, Tennessee Titans, Memphis Grizzlies, and Nashville Predators.
Is Online Sports Betting Legal In Tennessee?
The Volunteer State has plans to regulate domestic wagering online only. However, Tennessee residents are free to engage in online sports gambling through the legitimately licensed and regulated offshore online bookmakers in the meantime. These platforms are safe and lawful to use since no state or law specifically prohibits their use and US federal laws do not extend beyond the borders of the United States.
Legal Tennessee Online Sports Betting
Below are legal online sports betting sites which have been vetted by our team of experts who reviewed their licensing, security protocols, payout reliability, odds, betting lines, and bonus offers. They deemed them above exceptional. Therefore, we confidently recommend them here.
Best Tennessee Online Sportsbooks
Is It Legal To Play Poker In Tennessee?

No, poker gambling is specifically illegal in Tennessee as the state has not authorized any gambling form like this to operate. Therefore, TN players who are at least eighteen should utilize licensed offshore online poker rooms to play legally.
Is Online Poker Gambling Legal in Tennessee?
There are no live poker or social poker exemptions within Tennessee's gambling laws, and the Governor has previously gone out of his way to issue an official opinion concerning the legal status of poker, clarifying that it is illegal to play poker. However, without a direct law prohibiting licensed offshore online poker gambling, it is still considered legal to use these platforms to gamble within TN. It is not a violation of state or federal laws to participate in legally licensed and regulated online poker based outside of the US.
Legal Tennessee Online Poker
All of the poker sites below have been vetted by our team of professional gambling analysts. Each delivers premium, feature-rich gaming performance while using a highly secure and well-developed gaming environment. The bonus offers are legitimate and generous, and their security profiles rival that of the world's most prestigious financial institutions.
Top Rated Poker Sites
Open To Tennessee Players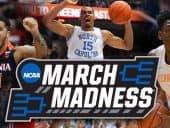 March Madness 2019 tips off this week, and it's time to bust out those brackets just to … Read more