Legal Online Gambling In Oklahoma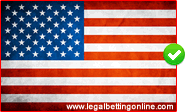 Oklahoma is home to the largest tribal gaming industry in the nation. With more than 110 tribal casinos at the time of this writing, residents of the state have a superb range of options to choose from. This large tribal gaming presence is due to the fact that a large number of eastern Indian tribes were forced to move west to the Oklahoma region for resettlement. The descendants of this large resettlement movement are now operating the multi-billion dollar gambling industry in the Sooner State. The gambling laws in the United States have been evolving over the last few years, and it can be a little disconcerting to try to navigate through this maze of legalities.
This page of our guide is intended to serve as a resource for individuals in Oklahoma who are interested in obtaining a clear and concise understating of the state's legal landscape concerning online gambling and entertainment. We will take a look at the legal status of various gambling platforms, including brick and mortar land based gambling destinations and online gambling options. The discussions on this page are for informational purposes only, and not intended to substitute for professional legal advice or services. We are simply providing our insight as professional gambling analysts with a substantial range of experience in the industry so our visitors will walk away from this page with a clear understanding of what their legal online betting options are.
Is Online Gambling Legal In Oklahoma?
Online gambling is accepted in Oklahoma and most other US states simply because
there are no specific laws that make the act of gambling online illegal.
There are no provisions within Oklahoma's state statutes that prevent citizens from engaging in online gambling entertainment offered through legally licensed and regulated offshore sites.
---
State Facts & Quick Jump Menu
---