Legal Apple Pay Gambling In 2023 - Now Supporting Apple Cash P2P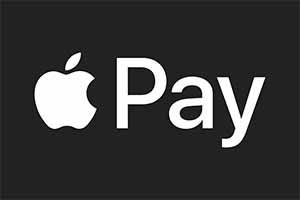 While the best legal online betting sites for US players have long accepted a variety of traditional and modern payment methods, they've never been able to directly accept Apple Pay/Apple Cash or other P2P app or e-Wallet transfers. However, legal Apple Pay online gambling – via Apple Cash (formerly Apple Pay Cash) – is now available for US residents at several of the top operators via gambling vouchers, player transfers, and MatchPay (Bovada only).
Going forward, we expect many other brands to support Apple Pay/Apple Cash betting deposits and payouts using similar models, though rollout may take some time. Ultimately, however, the cat's out of the bag, and by allowing site members to buy and sell portions of one another's account balances via the above means, the Apple Pay platform is now one of the most convenient and secure ways to make quick deposits and claim same-day payouts!
Is Gambling Online With Apple Pay Legal?
As long as your site of choice supports the voucher, player transfer, or third-party MatchPay deposit model, you can legally fund your online gambling activities using Apple Pay's Apple Cash P2P service (or any other P2P platform or eWallet service). There are no federal gambling laws that bar such private transfers between individuals, and the sites that employ these payment options are similarly legal to use (as long as they're located outside of US borders).
Note: Washington residents are barred from all forms of online gambling, though the state's gambling laws are apparently unenforced. The sites we recommend all accept WA residents, but you're advised to follow all local online gaming mandates.
Best Apple Pay Gambling Site For 2023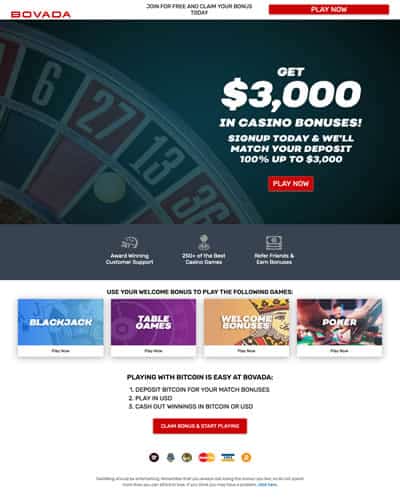 Bovada Casino, Sportsbook, And Poker Room
$3000 Online Casino Bonus
Bovada Casino has been an industry trendsetter in the real-money online gambling space for years, and they're often the first major operator to roll out new bet funding methods. They were the first to support Bitcoin betting, and now – via Bovada Vouchers, Bovada player-to-player account transfers, and Bovada MatchPay – they're the first to offer real, functional support for Apple Pay, Apple Cash, and other P2P/e-Wallet solutions.
Several other sites have already followed suit, and many more are sure to do so in the future. However, because Bovada is a true one-stop shop for all things online betting, it's our choice for the top destination when it comes to Apple Pay casino gambling, sports betting, online poker tournaments, and more.
US-Friendly For All Players 18+

Deposit Using Apple Cash With Bovada Vouchers, MatchPay

Crypto + Traditional Deposit Methods

Best Gambling Bonus Rollover Rates

Same-Day Payouts Via Apple Cash + Crypto

1 Account For Casino, Sports, Poker, Horses
Restricted States: DE, MD, NJ, NV, NY

Lower Bonuses That Some Competing Sites
2023's Most Trusted Online Apple Pay + Apple Cash Gambling Sites
How To Gamble Online With Apple Pay In 2023
Despite the fact that Apple Pay/Apple Cash compatibility promises far greater overall convenience for millions of US online gamblers (and potential gamblers), there are still some hoops to jump through. Remember, Apple Cash and Google Pay are not directly accepted by any offshore or international gambling site.
This is due to a US banking regulation called the UIGEA, and it simply means that Apple Pay/Cash and similar services cannot be accepted by overseas betting sites (even though these sites remain legal and safe to use for US players). As such, Apple Pay is supported through a series of different workarounds: gambling vouchers, player transfers, and the third-party MatchPay service, all of which work with the Apple Cash P2P feature.
If you're a member at a site that supports these methods (Bovada LV, Café Casino, Slots LV for vouchers/transfers; Bovada LV for MatchPay), the process is largely the same for both deposits and withdrawals, with only slight differences to keep in mind. Below, we explain the deposit and withdrawal processes for each method.
Using Apple Cash With Gambling Vouchers
Gambling vouchers (i.e. online casino vouchers, online sports betting vouchers, and/or online poker vouchers) are accepted by all the sites listed on this page, and they're a way for players to buy and sell account balances from one another.
That said, each site is a different entity, and members cannot buy or sell account balances across these sites. You can only use Apple Cash to buy/sell vouchers to/from players at your same specific gambling operator.
Here's how Apple Cash voucher transfers work:
Follow any link on this page to a legitimate, trusted online casino that supports voucher deposits and withdrawals.
Sign up for free, taking care to use your real, verifiable information.
To deposit via the voucher method, go to your site's hosted community forums and find a voucher code for sale. Ensure that the listing allows for Apple Cash transfers.
Contact the voucher seller, arrange to send over an Apple Cash transfer, and kick off the transaction.
Your voucher seller will then give you their voucher code for the amount in question via email, text, messaging app, etc.
Enter the code at your site's cashier page and select and optional online gambling bonus. Funds will be credited immediately with no added fees.
For those looking to cash out their winnings via Apple Pay's Apple Cash service, the process is largely the same. Just head over to your site's cashier page, choose the gambling voucher payout option, and enter in the amount of money you'd like applied to your voucher code.
The site will then send this voucher code to your email address on file, which you can then advertise for sale on the venue's message boards. Be sure to indicate that you accept Apple Cash, and always send your voucher code to your buyer as soon as the transaction concludes.
All the best Apple Cash gambling sites have strict rules for voucher compliance, so you should always transfer your code to your buyer ASAP.
Note: Gambling vouchers do not guarantee same-day payouts, but in our experience, these transactions clear same-day about 75% of the time. Remember, a buyer must contact you to conclude the sale, and sometimes that can take a day or two. 
Using Apple Cash With Player Transfers
Player transfers are very similar to vouchers at the top US gambling sites online, with the exception that there's a bit more active oversight by each supporting operator.
This oversight allows the operator to be a middleman of sorts, which makes things go a bit more smoothly. However, that oversight also means player transfers aren't always as fast as voucher transfers.
Nevertheless, the processes for buying and selling account balances via player transfers are effectively identical to using the voucher system, with the exception that buyers and sellers must choose the "Player Transfer" option instead of the "Voucher" option.
The real benefit to using player transfers instead of vouchers to make Apple Cash gambling deposits and withdrawals is that player transfers have much higher maximum transfer limits. This is again due to the fact that player transfers are overseen by the sites in question to a greater custodial degree than betting voucher transfers.
Using Apple Cash With MatchPay
For our money and peace of mind, the best way to bet online with Apple Cash is to use MatchPay. Of course, as of 2023, this is only available at Bovada. For some gamblers, then, it's not a viable option (although we recommend that every serious US online gambler should join Bovada in addition to any of the other top-tier sites featured here).
Online MatchPay deposits at betting sites have the lowest limits of the three major Apple Cash-compatible gambling options, but it's also the most convenient and most secure. That's because MatchPay is a third-party service that Bovada employs to act as the go-between for player-to-player account transfers, and such transfers yield automatic deposits and withdrawals.
There are no voucher codes to worry about, no ads to post, and no extra steps involved when making Bovada MatchPay deposits and claiming MatchPay withdrawals via Apple Cash. Here's all you need to do:
Follow any link here to sign up with Bovada and create your membership account.
Enter in all requested personal information.
Select the MatchPay deposit option.
A MatchPay window will pop up, prompting you to create a free MatchPay account. Simply enter a username, password, and email address. (This makes you a "MatchPay Trader," and you can use this same account for any site or vendor that accepts MatchPay.)
Include all the P2P apps or e-Wallet platforms you have access to and would like to use with MatchPay, including Apple Cash.
Once your MatchPay account is all set up, you'll be returned to the Bovada cashier page. Here, simply enter in the amount of money you wish to deposit into your legal online betting bankroll via MatchPay.
MatchPay will then scan all other Bovada members who are enrolled in the service and who have designated all or part of their account balances as MatchPay eligible. Once the system finds a suitable match, the transaction is concluded automatically.
Because MatchPay is automated, most members can use the above process to deposit more or less instantly. Payouts are similarly instant, typically concluding the same day you request them.
To collect a MatchPay Apple Cash payout, just visit the Bovada cashier and select the appropriate withdrawal option. You'll receive your money in full as soon as the system finds a buyer.
Apple Cash Gambling Transfer Limits
Because you can use Apple Cash three different ways at participating USA legal online betting sites, you'll get three different deposit and withdrawal limits depending on the route you choose.
As a rule, player transfers have the highest limits, voucher transfers have moderate limits, and MatchPay has the lowest limits. The figures below are current and will be changed the moment the sites in question establish different gambling transaction limits:
Apple Cash Deposit Limits
Player Transfers: $10 min, $15,000 max, no fees
Vouchers: $10 min, $3000 max, no fees
MatchPay: $20 min, $1000 max, no fees
Apple Cash Withdrawal Limits
Player Transfers: $10 min, $15,000 max, no fees
Vouchers: $10 min, $3000 max, no fees
MatchPay: $20 min, $1000 max, no fees
Apple Cash Online Gambling Bonuses
The only comparative downside about making Apple Pay betting deposits using Apple Cash at the best US online casinos, US online sportsbooks, and US online poker sites is that you're only going to be eligible to receive the standard bonuses on offer. That means you'll get deposit match free plays, free spins, and free coins to the tune of 50% to 100% of the amount you put in.
You'll also need to be sure to accept an online betting bonus specifically for the market in which you're going to most regularly participate.
Online casino bonuses are not applicable to sports betting or poker games, online sports betting bonuses are not good for online casino games or poker, and online poker bonuses don't work with casino gambling or sports gambling.
Bonuses also have different playthrough/rollover requirements depending on the market in question. Generally, casino promos have the highest playthrough rates at 20-40X, while sports betting promos have rollovers of 5-10X. Online poker promotions have no rollover requirements and are instead disbursed incrementally according to the number of hands played.
Regardless of your preferred gambling market, we generally recommend that all eligible members accept these bonuses, as the best legal gambling sites for US players make them fair and attainable.
Apple Pay + Apple Cash Gambling FAQs
Apple Cash is an instant-pay service offered as part of the Apple Pay e-Wallet platform, and it works on iPhone, iPad, and Mac devices.
You can use Apple Cash to send private cash transfers to other Apple Cash users (which is how it's used by the top online gambling services) or to store various credit cards, debit cards, gift cards, and rewards cards.
By using your actual Apple device, Apple Cash adds several more layers of security to standard card-based or online instant-pay transfers, and it's convenient because it's housed entirely on your mobile phone, tablet, or computer.
Apple Pay/Apple Cash is not associated with this website or any of the online gambling sites mentioned on this page, nor do they endorse any form of gambling. This website simply reviews and provides information on how Apple Pay/Apple Cash works and how it can be used to fund legal online gambling accounts.