Legal Online Gambling In The Philippines
Philippine lawmakers, along with the nation's PAGCOR gambling regulatory body, have slowly been expanding the nation's domestic online gambling options. However, the pastime is still limited in a local capacity to wealthier "VIP" players. This leaves the vast majority of Filipino gamblers out of the loop. Luckily, legal online gambling in the Philippines is possible regardless of any player's status or income!
These days, online Philippine casino, Philippine sports betting, Philippine poker, and other real-money gambling markets are available to all, provided the sites used are located outside of Philippines borders. With ready access to such legit offshore online betting sites, locals of all walks of life can freely engage in their favorite entertainment markets safely and legally.
Is Online Betting Legal In The Philippines?
Yes! When it comes to local Philippine gambling laws, authorities are focused exclusively on domestic Philippine illegal gambling. That is, the gambling laws in the Philippines only ban unlicensed local operators. These laws in no way bar offshore betting at legitimate online casinos, sportsbooks, and poker rooms.
As long as the site you choose is reputable, regulated, and operates under a legit international betting license, you're free to sign up and bet real money online anytime.
Legal Philippine Online Casinos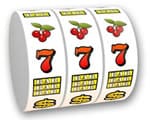 If you've ever been to a casino in Manila, Philippines, you're already aware that the gambling district in Entertainment City has as much glitz and glamor to offer as Las Vegas itself, just on a smaller scale. However, one thing that casinos in the Philippines don't offer to most players is online casino gambling.
To participate in domestic online casino gaming, you have to be a "VIP" member at the PH casino in question. Since most Filipino gamblers aren't VIPs (since they simply can't afford to be), the only safe and responsible way for them to bet online is to use one of the legal online casinos we recommend here.
Legal Philippines Online Sportsbooks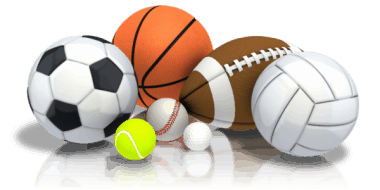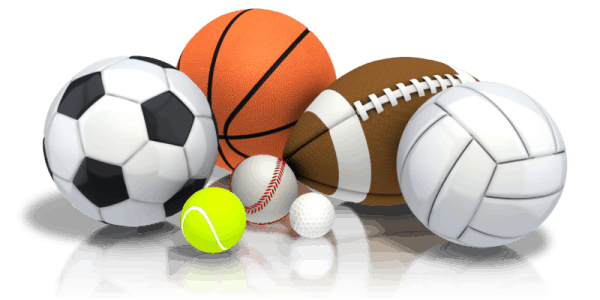 Arnis – a homegrown martial art also known as eskrima or Kali – is technically the national sport of the Philippines (especially if you don't count sabong, or cockfighting). But it's not a popular betting sport. From the gambler's perspective – and from most fans' perspectives – basketball is actually the Philippine national sport.
That's why all the best Philippine sportsbooks have a big focus on NBA online betting, PBA online betting, FIBA basketball betting, and more. That said, online sports betting in the Philippines runs the gamut, so you can bet on any sport you want.
Top Legal Online Sportsbooks Open To All PH Players
Legal Philippines Online Poker Sites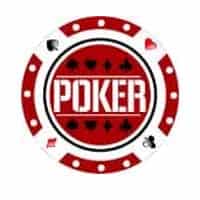 Online poker in the Philippines is just as popular as it is anywhere else, and many of the best betting sites in the islands offer cash poker, zone poker, and poker tournament action. The games available are the same ones you'd find at proper brick-and-mortar Philippine poker rooms, including Texas Hold 'Em, Omaha, and Omaha Hi-Lo.
Cash poker games and Sit-N-Gos are available around the clock, while online poker tournaments follow a set schedule that's updated each week.
Top Legal Online Poker Sites Open To All PH Players
How To Sign Up For Online Betting In The Philippines
As a prospective member of a legit online Philippine gambling site, the first thing to understand – once you've actually chosen a site or two to join – is how to sign up. Fortunately, the process is just as easy as signing up for any other online service:
Follow any link here to a legit online betting site serving Philippine gamblers and click/tap on the JOIN NOW or SIGN UP button.
Enter in all required info, taking care to use only your real verifiable data. This usually includes your name, address, mobile phone number, email address, a desired username, and a password.
Choose a deposit option. We recommend Bitcoin gambling or another kind of supported cryptocurrency betting (i.e. Litecoin, Binance Coin, Cardano, Solana, Ethereum, Tether, etc.).
Choose an optional online gambling bonus (recommended).
Submit your deposit and play legal online casino games, bet sports, and hit the digital poker tables!
Note: You do not have to make a deposit right away, and many sites offer free online casino games so you can "try before you buy." However, to win real money, you have to bet real money, so you'll eventually need to move some funds into your account.  
How To Transfer Money Into Your Philippine Online Betting Account
Once you've chosen to join a legal online betting site, the next thing you're likely to do is make your first deposit. For this, the only real decision remaining is which deposit method to use.
Our preference is crypto, as Bitcoin and altcoins transfer rapidly, have 100% transfer success rates, come with the biggest bonuses, incur no added fees, and are the only ways to score same-day payouts.
Regardless, of course, all supported gambling banking methods are safe, secure, and guaranteed.
Navigate to your online Philippine betting site's cashier page and choose the WITHDRAWAL option.
Pick your preferred payout method. As with deposits, we recommend Bitcoin or another supported crypto coin.
Enter in the amount of your betting balance you'd like to withdraw, ensuring that you've met all applicable bonus wagering requirements.
Submit your request by following the included instructions.
Get paid!
Pro-Tip: If you deposit with USD or PHP, you can still withdraw using any available option, including cryptocurrency. In addition to being the only way to claim guaranteed same-day payouts, crypto gambling withdrawals are a great way to get started with crypto in general. All the best Philippine gambling sites accept Bitcoin, Bitcoin Cash, Litecoin, Ethereum, and a host of other popular altcoins.  
Online Philippines Betting Bonuses – Should You Accept Them?
The last piece of the puzzle – aside from hitting that big online slots jackpot, choosing when to stand during a round of online blackjack, picking the right online roulette pocket, betting on the winning team, playing the best poker hand, etc. – is to choose whether or not to accept any of the gambling promos offered by your site of choice. These vary by site but usually include: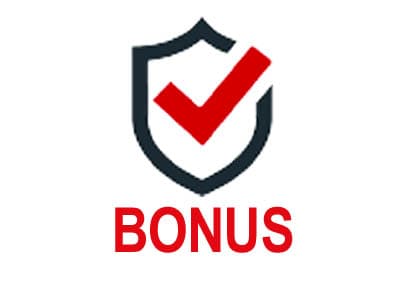 Casino Welcome Bonuses
Sports Betting Welcome Bonuses
Poker Welcome Bonuses
Casino Reload Bonuses
Sports Betting Reload Bonuses
Poker Reload Bonuses
Special Event Bonuses
Weekly Casino Game Bonuses
Refer-A-Friend Bonuses
Online Gambling No-Deposit Bonuses
+ More!
Online betting promotions for new members match your first deposit (or deposits) by 50%-200% or more in free plays or free spins. At these percentages, some sites offer as much as $3000 or more in bonus cash, depending on the gambling market you choose.
Online casino bonuses and online sportsbook bonuses always come with playthrough/rollover requirements.
For casino gambling, most reputable sites limit their playthroughs to 25-40X. For sports gambling, most top sites have rollovers of just 5X-15X. Online poker bonuses don't come with wagering requirements and are instead paid out incrementally in cash for every 100-150 poker hands you play.
We generally recommend that Filipino gamblers accept online betting bonuses whenever they're offered. 
Note: Remember, online gambling promos are market specific, so you should always choose the bonus for the kind of betting in which you participate most often.
Legal Philippine Online Gambling FAQs
Yes
The Philippines is home to Entertainment City, one of the biggest and most popular destination gambling districts in Southeast Asia. Only China's Macau casino district is bigger.
However, despite having access to so many luxurious integrated resorts (IRs) throughout the nation, not all Filipinos are allowed to patronize these brick-and-mortar venues. Generally, such gambling is reserved for tourists, junkets, and local VIPs.
Philippine casino laws typically require local players to prove they maintain an "adequate income" before being allowed the VIP status necessary to gamble.  
Yes
The Philippines legalized online gambling in 2020, prompted mostly by the coronavirus pandemic that saw the country's retail casino locations enter extended lockdowns.
However, as with brick-and-mortar gambling, online gambling in the Philippines is very restrictive. To participate, you must be an established VIP player and meet rigorous income standards.
As such, most locals of modest means – or simply those gamblers who wish to bet only a few dollars here and there – have no local online options.
Thankfully, the legit online betting sites featured in our guide have no such restrictions and are open to all Filipino players at 18 and up.
Yes
In 2020, Philippine iGaming started rolling out at the biggest IRs in Entertainment City, and the nation's online casino gambling market has continued to grow ever since.
That said, between the player restrictions (see the previous FAQ) and the limited online casino game selection at domestic sites, you'll always have more to choose from when playing with the licensed offshore casinos recommended here.
No
While you can sign up with the official Philippine sportsbook – MegaSportsWorld (MSW) – over the Internet, you can only make deposits and place wagers in person at MSW retail locations.
However, if you establish yourself as a so-called MSW MVP (a status you can "unlock" by betting at least $180 per week for eight straight weeks), MSW will allow you to place remote bets from your smartphone or computer.
This isn't done via web browser, though. Instead, MSW uses a video calling app, allowing users to place sports wagers with a live operator.
If you want to bet sports online conveniently, the offshore sportsbooks featured in our guide are your best bet.
No 
As of 2023, there are no domestic Philippine poker rooms that offer real-money online poker games or online poker tournaments.
The only way to play poker online legally and safely is to use one of the poker sites recommended in our legal poker betting guide.
PAGCOR
The Philippine Amusement and Gaming Corporation – or PAGCOR for short – is the main government agency that oversees gambling in the nation. But PAGCOR only regulates domestic in-person and online gambling operations.
The best international gambling sites are not regulated by PAGCOR but are instead licensed by the gaming commissions in their own home countries.
Bingo!
Bingo is one of the most popular gambling pastimes in the Philippines, and local bingo games are available just about everywhere. However, online bingo – like all online iGaming – is extremely limited.
Luckily, all the top offshore casino sites have plenty of real-money online bingo to enjoy.
Yes
In the Philippines, there are numerous lotteries to choose from. These range in size from small local lotteries to large national lotteries.
Most offshore betting sites also have numerous lotto and lotto draw games available.  
Basketball, baseball, volleyball, tennis, boxing
Basketball is practically the national sport of the Philippines, and all the best online sportsbooks offer countless PBA odds, NBA odds, FIBA odds, and more.
In addition to basketball betting, of course, Filipino punters enjoy MLB betting as well as gambling on most other US and international sports.
However, the market isn't exactly like everywhere else. For example, Filipinos tend to enjoy volleyball betting, tennis betting, and boxing betting more than, say, soccer betting, NFL betting, NHL betting, golf betting, etc.
e-Sabong and Jueteng
In the Philippines, most forms of gambling are legal in some capacity or another. However, there are a few popular forms of gambling that remain illegal in the nation to this day.
The most prominent illegal Philippine gambling amusements as of 2023 are online cockfighting (aka online sabong or e-sabong) and Jueteng.
Unfortunately, neither of these pastimes is available at the offshore international betting sites featured in our legal online Philippine gambling guide.