Idaho Legal Online Gambling 2020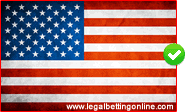 Idaho's legal online gambling options can be found on licensed offshore online gaming destinations recommended here. The state has made little effort to expand beyond its currently allowed domestic gaming forms.
Idaho offers some available forms of gaming but does not support any form of online gambling. The state has been slow to expand beyond its current structure and will likely wait to legalize poker before it attempts to touch online gaming.
This guide will dive into both state and federal gambling laws, how they affect your access to online gambling entertainment, and what brick and mortar options are available. With this comprehensive guide, ID players who are at least eighteen will be able to make an informed decision regarding their involvement in online and offline gambling in this state.
Idaho Snap-Shot Gambling History
In the late 1800s and early 1900s, the state allowed a wide range of gambling as long as the residents gave it the thumbs up. There were many casinos throughout the state, some of which were quite luxurious and attracted celebrity talent. However, in 1949, the state outlawed most gambling and by 1953 all forms of gambling were illegal in the state. Ten years later, the state started allowing gambling again, starting with pari-mutuel betting, then the lottery followed, and finally came Indian casinos in the 90s.
Idaho Gambling Laws
Gambling options in the state allow casino gambling, lotteries, bingo, raffles, charitable gambling, slot-style video terminals, and pari-mutuel wagering on dogs and horses. However, the state does not permit poker gambling, therefore, there is no card paying option at any of the state's casinos.
Is Online Gambling Legal In Idaho?
Since domestic state licensed online gaming has not been officially legalized at the state level, ID players will not find this type of gaming options. However, the laws and statutes in the state of Idaho do not address licensed offshore online gambling specifically. Therefore, online gambling at licensed offshore destinations while in Idaho is not directly prohibited. However, ID laws do state that it is illegal to own or operate an online gambling site of any kind within the state of Idaho without state legislative approval and licensing.
ID State Facts & Quick Jump Menu
Bovada Sportsbook Poker Room & Casino

For players living in Idaho who want to enjoy gambling online, we highly recommend Bovada. They are the biggest name in online gambling and are easily one of the most trusted sites that still cater to American players. And there is a reason they are the biggest site around. They've never missed a payout and offer players everything they could possibly want under one roof including online casino action, a popular poker room and a world class sports betting platform.
Just like every reputable site that we endorse, they come correct in the way of treating their players to generous bonuses and rewards. Claim up to $3750 in free match bonus money when you play at Bovada
 Pros
Bet sports, casino and horses all from one account
Mobile betting app available
Live inplay wagering available
100% legally licensed site
Deposit and cashout via bitcoin as of May 2016
Largest and most trusted US friendly site
100% casino bonus up to $3,000
50% sportsbook bonus up to $250
100% poker bonus up to $500
 Cons
Excluded States: NV, NJ, DE, MD
Are Casinos Legal in Idaho?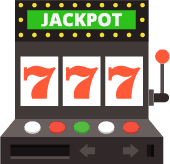 Idaho does have agreements with the multiple Indian tribes that have resulted in the state's 7 available brick and mortar casino options. Idaho players who are at least 18 can enjoy domestic casinos such as:
Coeur D'Alene Casino Resort Hotel
It'se Ye-Ye Bingo & Casino
Kootenai River Inn Casino and Spa
Sage Hill Travel Center & Casino
Is Online Casino Gambling Legal In Idaho?
When it comes to online casino gambling the state has simply stayed out of the game. There is currently no legislation being presented that would move to legalize state-regulated online casinos in Idaho. Nonetheless, as mentioned before, state gambling laws in Idaho do not prohibit residents from participating at licensed offshore online casinos. In addition, no federal laws prevent domestic access to licensed offshore sites.
Legal Idaho Online Casinos
All of the online casinos you see below meet the credentials for operating legally within the industry and for offering their services to players from Idaho. View our entire listing of legal online casinos for USA players as well. The brands listed below deliver quality performance that is consistent and reliable which provides for an exceptional gambling experience.
Idaho Online Casinos
Listing Only The Top Rated Legal Sites
Is Sports Betting Legal In Idaho?

While states have the authority to dictate what type of gambling they will or will not allow, especially after PASPA's formal removal from the US codebooks by the Supreme Court, Idaho has not moved on introducing any legislation to expand domestic gaming options to include wagering. Legalization of domestic betting could increase interest in ID sports teams like the Idaho State Bengals, the Idaho Steelheads, and Boise State Broncos.
Is Online Sports Betting Legal In Idaho?
The state has not regulated online wagering as of yet or shown interest in such. However, there is nothing preventing ID players who are at least eighteen from wagering online at licensed offshore casinos. No state or federal laws prevent domestic access to licensed offshore legal online sportsbooks and are acceptable to participate in.
Legal Idaho Online Sports Betting
You will find a listing of the industry's leading options for this type of sportsbook destination below. Idaho residents who are 18 are able to enjoy sports betting legally at any of these websites.
Legal Idaho Online Sportsbooks
Is Poker Legal in Idaho?

As far as state-licensed gambling goes, poker is not considered a lawful activity within the state of Idaho. This lack of domestic poker options has left ID poker players to search for other legally licensed gambling venues supporting poker online.
Is Online Poker Gambling Legal In Idaho?
Idaho does not support an online poker infrastructure, however, the state does not illegalize the domestic access to licensed offshore online poker sites. In addition, the federal government has no laws against this use either. So long as ID players are at least 18 and playing on licensed offshore online platforms that are secure, they have nothing to worry about.
Legal Idaho Online Poker
The sites you find listed below all meet legal criteria and are located outside the US, as well as, meeting additional requirements regarding security. These brands have been confirmed for reliability, legitimacy, and quality.
Top Rated Poker Sites
That Accept Idaho Players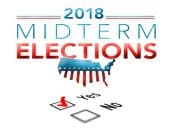 Six states entered the midterm elections with gambling on the ballot, and five states passed measures. On … Read more