Idaho Legal Online Gambling Guide For 2018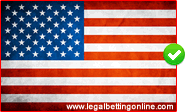 Gambling options in Idaho are available to residents and visitors, and while they are somewhat limited, the state is not considered to be anti-gambling in nature. Known more for potatoes than gambling, the state does allow casino gambling, bingo and pari-mutuel wagering, and also offers a state lottery. The lottery has come and gone a few times, but seems to be here to stay. One form of gambling that is not allowed, much to the dismay of its fans, is poker. None of the casinos in the state offer card rooms of any kind. Playing poker for money is not an option at any of the licensed gambling destinations in the state.
In the late 1800s and early 1900s, the state allowed a wide range of gambling as long as the residents gave it the thumbs up. There were many casinos throughout the state, some of which were quite luxurious and attracted celebrity talent. However in 1949, the state outlawed most gambling. By 1953 all forms of gambling were illegal in the state. Ten years later, the state started allowing gambling again, starting with pari-mutuel betting. The lottery followed and finally came Indian casinos in the 90s.
So how does online gambling fit into Idaho's laws and statutes? We're so glad you asked. This page was crated specifically to provide insight into the legalities and options that are in place concerning Idaho online gambling. We've addressed these topics for each individual venue (casino, poker, sports betting) to ensure that those who are seeking legitimate and legal online betting have everything needed to make an informed decision. We go into both state and federal gambling laws, and how they affect your access to online gambling entertainment and brick and mortar options. With this comprehensive guide at your fingertips, you will be able to make an informed decision regarding your involvement in online and offline gambling in Idaho.
---
Is Online Gambling Legal In Idaho? State Laws To Consider!
The
laws and statutes
in the state of Idaho do not address online gambling specifically. Therefor
online gambling in Idaho is not prohibited, nor is it expressly allowed
. Since it has not been officially legalized, you will not find any type of state licensed online gambling options. Since it has not been make illegal, Idaho residents are able to enjoy online gambling as long as they visit websites that are legally licensed and regulated, and that are based outside of the United States. It is not legal to own or operate an online gambling site of any kind within the state of Idaho.
There has not been any legislation presented to change the legal status of state based online gambling in Idaho. With the state's semi-warm stance concerning gambling, it is not out of the realm of possibilities; we just haven't seen any movement in that direction yet. Until such time as the state decides to make a move one way or the other – residents are able to enjoy secure, high quality and legally sanctioned online casino, poker and sportsbook gambling at reputable and legitimate offshore gambling sites. This guide presents our professional recommendations for licensed, regulated and professional websites offering online gambling services to Idaho residents and visitors. We have vetted each of them carefully and can ensure you that they are all legally sanctioned to operate within the industry, and that they all offer sophisticated, cutting edge gambling experiences.
ID State Facts & Quick Jump Menu
---