Mississippi Legal Online Gambling Guide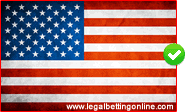 Mississippi is one of the popular gambling destinations in the United States. Biloxi is a gambling hot spot that may not rival Vegas, but certainly provides the southeast with a nice little hub of their own for enjoying responsible gambling entertainment. You will find eight first class casino resorts in Biloxi, such as the Beau Rivage (also known as Baby Bellagio). Tunica also delivers some substantial gambling options for residents and visitors to the state.
All in all there are nearly 40 brick and mortar and riverboat casinos sprinkled throughout the state. It is safe to say that Mississippi gamblers have plenty to choose from. Oddly enough, the Magnolia State has been unable to pass any laws allowing a state lottery, and the sale of lottery tickets is prohibited completely. With so many land based options available for casino and poker gaming, the desire for online gambling may not be quite as intense in MS as in some other regions where legitimate gambling is more scarce. However, there will always be that segment of the population that prefers the convenience and flexibility of online access to their favorite games and betting venues. That is the reason online poker is flourishing in Nevada despite being one of the most prominent poker gambling regions in the world. Our state gambling directory is designed to provide you with information on each state's gambling laws, online gambling options, and how federal law impacts the gambling opportunities in that state.
Online Gambling Laws In Mississippi

The state's laws and statutes do not address legal online betting. As of yet, it is not legal to own or operate any type of online gambling site within Mississippi. There are no state laws that prohibit Mississippi gamblers from participating in online gambling at sites that are licensed and regulated outside of the United States. There are also no federal laws that prohibit this type of online gambling either. The key is to make sure you do not engage in any type of unlicensed or illegal gambling operation. The Mississippi friendly online casinos, poker sites and sportsbooks listed in this guide are all legally sanctioned destinations that are subject to strict regulatory oversight and hold legitimate compliance certification credentials.
With Mississippi's overall positive attitude towards gambling in general, we don't suspect that online gambling will be too far off, though it hasn't quite gained traction among lawmakers yet. Bobby Moak, Mississippi State Representative, has presented two pieces of legislation that would have legalized online gambling for MS, however the first bill, dubbed the Mississippi Lawful Internet Gaming Act of 2012 died in the Ways and Means Committee, and the second attempt failed in 2013. An online gambling study was to be presented to the Mississippi State Legislature by the end of 2014, but as of early 2015 they had not received it. While its not been super smooth sailing for online gambling in MS yet, they are considered poised to be one of the first states in the south to get on board with state regulated online gambling.
Is Online Gambling Legal In Mississippi?
As mentioned above, nothing in the state laws prohibit Mississippi players from gambling online.. As long as you play with sites that are located offshore, then you are not running afoul of any state or federal gambling laws.
Mississippi Legal Gambling Age
The legal gambling age in Mississippi is 21 for all casino and poker gambling. There is no pari-mutuel wagering or lottery options in the state, hence there are no minimum gambling age requirements on the books for those venues. The minimum legal age to participate in charitable bingo or pull tab games is 18. As far as online gambling is concerned (casino, poker and sports betting), players must adhere to their state's legally sanctioned minimum gambling age, which for MS is 21. Most online gambling sites have a policy of accepting players as young as 18, however they make it clear that it is up to the player to determine the minimum legal gambling age for their jurisdiction. The state of Mississippi takes underage gambling seriously, and we recommend you do not violate this law.
MS State Facts & Quick Jump Menu
Bovada Sportsbook & Casino

Bovada comes with our highest recommendation as a legal online gambling site accepting Mississippi players. Their welcome bonuses are great and their services are top notch. They cater exclusively to US players so their banking suite supports US payment methods. They are legally sanctioned by the Kahnawake Gaming Commission in Canada.
 Pros
Participate in sports betting, casino and horses
US Friendly
Bonus offers for all gambling portals on their site
Play from your smartphone or tablet with their mobile app
Banking suite offers great success with US friendly deposit methods
Now Bitcoin friendly
Most reputable name in the entire gambling industry
 Cons
Excluded States: NY, NV, NJ, DE, MD
Is Online Casino Gambling Legal in Mississippi?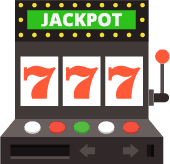 State regulated online casinos are not yet legal in the state of Mississippi. If you come across any type of online casino site that is based within the state's borders, then we can assure you that it is an illegal gambling operation and you should steer clear. There are numerous legal online casinos that are licensed and regulated offshore that accept players from MS as customers. The recommendations we provide on this page fall into this category. It does not violate any state or federal laws for Mississippi residents to visit and participate in online casino gambling at these types of virtual destinations. You will find that they offer many of the same games that the local MS casinos offer, and then some. The gaming experience at Mississippi online casinos are meant to mimic your visit to Biloxi or Tunica, and offers a distinctly realistic gaming experience, with the convenience of online access.
There are a number of reputable and high quality online casinos that accept US players which include players from Mississippi. There are also a number of illegitimate, questionable and undesirable online casinos that attempt to draw in US players. They often appear to be legitimate on the surface through savvy web design and a convincing façade. In an effort to provide you with information that assists you in avoiding these types of destinations, we have carefully and thoroughly evaluated the range of MS friendly online casinos and have composed a listing of those brands which are secure, legally sanctioned and that offer a wide game selection and exceptional performance.
Legal Mississippi Online Casinos
Is Sports Betting Legal In Mississippi?

Sports betting is a whole different animal from the casino and poker gambling venues. Throughout the United States, many states allow and support casino and poker gambling businesses. The situation with sportsbook gambling is very different. There are two US federal laws that definitively govern sports betting across the country. The PASPA law and the Federal Wire Act combine to prohibit online and offline sports betting in the US. The only exception is that four regions are exempted from the PASPA law, including Nevada, Delaware, Montana and Oregon. These four states have the option of offering brick and mortar sportsbook gambling options to their residents and visitors.
Mississippi is not one of the exempted states, hence according to these federal laws, they are unable to offer any state regulated sports betting. Because of existing federal laws and strong opposition by professional and collegiate sports leagues, sports betting expansion in the United States is not likely to occur in the very near future. This leaves sports fans in Mississippi with one option for legally accessing sports betting lines, and that is through licensed and regulated online sportsbooks located outside of the US.
Our team of online gambling professionals has scoured the World Wide Web in search of the industry's top online sportsbooks that accept USA players including those residing in Mississippi. We not only vet the sportsbook's legitimacy, banking suite and performance, but we also compare their odds, betting lines and paylines to the bookmakers in Vegas to ensure they are comparable. We also apply stringent standards for their range of wagering options, security profile and reputation throughout the sports betting community. If they are able to meet our strict requirements, then they are considered for inclusion in this guide.
Legal Mississippi Online Sportsbooks
Is Online Poker Allowed in MS?

Poker is available at multiple brick and mortar destinations throughout the state of Mississippi. At this time, there are no state regulated online poker options available, and it is not legal to own or operate an online poker site within the state's borders. As with the casino niche, there are multiple legal online poker sites that are licensed, regulated and compliance certified offshore, legally offering their poker gambling options to players in the US, including those in Mississippi. You will not be in violation of state or federal law by playing poker online as long as you are doing so at poker sites that are legally operating within the industry, such as the ones listed on this page.
We have reviewed and vetted a handful of US friendly online poker sites that are legitimately licensed and regulated, and that welcome players from Mississippi. They all hold legal credentials to operate within the industry, employ top of the line security profiles and deliver a feature rich interface that offers sophisticated player tools and access to a very active cash game and tournament schedule. They all have a nice game selection, competent customer support and a banking suite that supports US players. We feel very confident recommending each of these brands.
Top Rated Poker Sites
Open To MS Players
Mississippi Online Gambling FAQ's
Gambling News For Mississippi