Legal US Online Football Betting Guide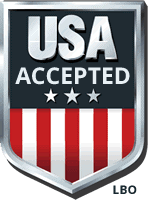 Betting on football has never been more popular, and according to the American Gaming Association (AGA), close to $100 billion is wagered on National Football League and college football games each year with an estimated 98% of football wagers being placed through online offshore betting websites. But is any of this legal?
To learn more, read on to find out the sports betting laws involved as well as the best football sportsbook sites on the web in our legal online US football betting guide.
Is it Legal to Bet on Football in the United States?
Depending on where you live, you may have more than one option for betting on football. Due to PASPA's repeal, state lawmakers are now allowed to pass their own legislation and determine whether to legalize sports betting in their respective state. Multiple states have already legalized and launched domestic sportsbook gambling initiatives.
Legal international sports betting has been available to Americans for decades, and does not violate any US federal laws.  There are only two states that prohibit offshore online betting: Connecticut and the state of Washington. Offshore sportsbooks covering NFL betting lines offer attractive bonuses and a wide range of wagering options.
Best USA Friendly Sportsbook To Bet On Football Games
Bovada Sportsbook
50% Bonus Up To $750 For New Players
If you like betting on football, Bovada Sportsbook gives you home-field advantage. Players familiar with the big brands know Bovada is a name they can trust. For football betting, Bovada has everything: NFL odds, Super Bowl odds, college football odds, Canadian football odds, Australian football odds, halftime odds, football prop bets, football futures, teasers, parlays, and more.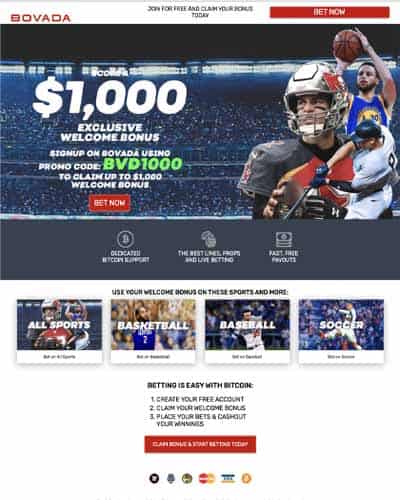 US Friendly - Most US States Accepted

Most reputable name in online sports betting

Licensed by Curacao - Operates within Costa Rica

Generous 50% bonus up to $1,000 for new members

Easy deposits using credit cards or Bitcoin/crypto

Fast and reliable payouts guaranteed
Only US, Mexico and Brazil players accepted

Residents of DE, MD, NJ, NV, NY not accepted

Limited deposit options compared to other sites
Top Legal USA Football Betting Sites
Is It Safe To Bet On Football Games Online?
Yes, but only if you place a wager through a legitimate destination that is subject to strict industry oversight. Some states offer domestic options of this nature to expand the range of opportunities offered by reputable, US-facing offshore sportsbooks. Our staff has reviewed and vetted the betting sites on this page and have verified that these sites are operating legally within the industry and always process their payouts for winning bets on football reliably and effectively.
The most popular sports league in the United States in terms of individual game viewership is also the most popular sport to bet on in the country with estimates of around $55 billion to be bet on the NFL for this season alone – meaning 98% of all NFL action comes from online offshore sportsbooks.
NFL odds and betting lines feature much tighter margins and lower numbers when compared to its collegiate counterpart. This is because the professional tier of the sport is the pinnacle for American football, and playing the game perfectly is expected each week.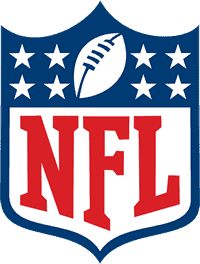 Games in the NFL can literally be decided on one play where the outcome simply swings one way because one player gave 100% and his opponent only gave 99%, making the phrase "game of inches" hold even more weight due the sheer amount of games being decided on only an inch many times in the past with more to surely come in the future.
The professional NFL bettors can predict all of this on a regular basis since they routinely know which side holds more value and more importantly – which side can come up with that extra inch to guarantee a winning bet.  Learn more from our page targeting legal NFL betting online.
Betting On NCAAF College Football
College football is where American football all started and is by far the most popular college sport in the country today in terms of viewership and betting with roughly $45 billion being bet on this level of football annually.
The NCAA organizes and legislates the game of college football, and Division I is where most of the betting action takes place since it features the best college football athletes of today with many hoping to become the NFL stars of tomorrow.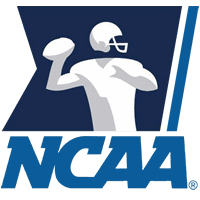 "Chaos" is the name of the game in college football, since younger minds are more likely to crack when the pressure is on – regardless of talent level. The odds and betting lines may be bigger than the pro game of football, but don't get fooled into thinking that a team much less talented has no chance of winning or what the top priority should be: covering.
Betting on college football games is like investing in stocks where even the most reliable stock, or team, can plummet after just one bad product release or game played in this analogy. It can be a volatile market, to say the least, but the best college football bettors, much like the best investors, can reliably predict when chaos will strike and reap the rewards, after all is said and done each Saturday night.
The XFL is back and this time the league is poised to last at least a few years giving the massive funding provided by Alpha Entertainment and owner Vince McMahon. The league is different from the NFL in many ways but one of the most notable differences is that the teams are owned by the XFL instead of franchise owners. There will also only be eight teams that compete in a ten-game season that concludes after a two-week playoff system.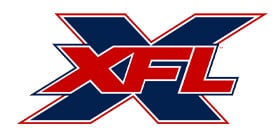 The XFL is also geared to be gambling-friendly considering almost every team (except Florida) is located in a state that has passed or has pending sports betting legislation. Our guide to betting on the XFL will offer our advice on the best XFL sportsbooks and have you ready for the inaugural season of the revamped football league that is set to begin on February 8th, 2020.
Fan Controlled Football is still in its infancy but bettors have already started laying down wagers on matchups. The next couple of years will be the real test to see how much interest there is in the new football league and what betting options might come available in the future. For now, there are only a few teams that play only a handful of games a year.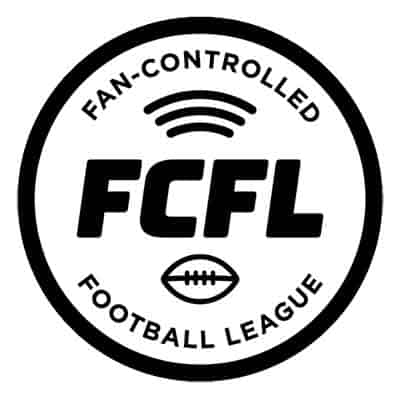 Our guide to betting on fan-controlled football will give you the inside scoop of what is happening in the league and which online sportsbooks are providing action to bettors.
The United States Football League (USFL) returned to the field in 2022 after folding in 1985 under the business practices of Donald Trump Sr. Eight teams will suit up for the long-awaited reboot and will face off over the span of 12 weeks. Betting on USFL football is available to US bettors via online sportsbooks such as Bovada, MyBookie, etc., with props, futures, game lines, and more.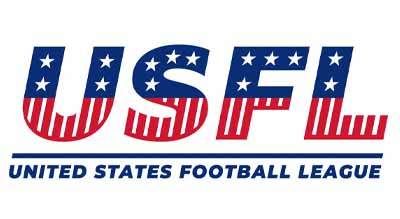 What is Football Point Spread?
A point spread in football is an estimated number of points by which the favored team is predicted to defeat the underdogs.
Example: New England Patriots over New York Jets (-7.5)
Whenever a negative number is given, the team favored must win by more than the margin for your bet to payout. In the example, to win a bet on the Patriots requires the team to win by 8 points or more for the bet to payout. If a wager was placed on the Jets, the Jets don't have to win the game, but instead, only need to lose by 7 or less points.
How Do Over/Under Bets Work?
The over/under in football is where the sportsbook sets a number for a statistic and a wager can be placed on whether the outcome of the statistic will be higher or lower than the established number.
Examples: New England Patriots vs. New York Jets (47)
                  Philadelphia Eagles 2018 Season Total Wins (O/U 10.5)
If 2 teams are shown, typically attached to a (O/U) to indicate an over/under, the number shown is the combined point total of both teams at the end of the game. If a bet is place on the over the total points scored in the game must be over 47, and if a bet is on the under then the total must be lower than 47. If both teams combine for exactly 47 points, then a bet is lost on both sides because bets are placed on the over or under and not the exact amount.
Futures with over/under odds are common too. Typically, this will be on a season win total or a end-of-season player statistic. As shown above, if the Eagles win total at the end of the season falls below 10.5 then the under wins, and if the total is above 10.5 the over wins. And again, if the set number is the outcome, then both the over and under lose.
Why Should I Bet on Futures Odds?
A futures bet on football is a wager placed ahead of time, sometimes weeks or months in advance, where the result and payout will not occur until a future date.
Example: Chicago Bears (+1200) to win Super Bowl 54
The most common futures wager in football each year will be on the Super Bowl. Odds for futures are simple: The +1200 indicates the payout in American odds, so to receive $1,200 if the Bears win the Super Bowl, a bet of $100 would need to be placed. Other ways to show futures odds may be with fractions (12/1) or decimals (13.00).
You can learn more about wagering options from our guide to understanding the different types of NFL bets and how they work.
Additional Football Resources
Football fans typically are driven to follow their teams and players, gathering the latest news and information, and go into a season 'in the know'. Its a great way to get ahead of the game with an edge in calculating extra factors that may affect the betting lines and odds. Two great resources include the official websites for the NFL and the NCAAF.