Legal Betting On 2023 Pro Bowl Odds
The NFL's Pro Bowl is an annual all-star game that features the best players in the AFC vs. the top NFC talent in a contest to decide which conference is the most dominant power in each given season. Because the Pro Bowl occurs during the week prior to the NFL's Super Bowl, it doesn't attract a lot of viewers, but options for legal betting on the 2023 Pro Bowl odds are plentiful and receive loads of action.
Any opportunity for betting on football in the United States is met with great enthusiasm, and the 2023 Pro Bowl is no exception. Pro Bowl betting trends are on the rise, so read on to discover the legalities involved, the best online sportsbooks taking action in it, as well as some recommendations for protecting your bankroll and staying in the game well beyond January.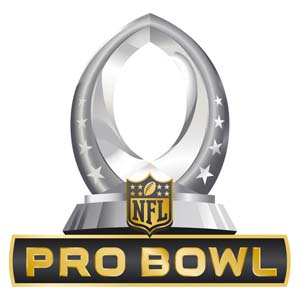 Is Pro Bowl Betting Legal?
Yes. Bettors in the United States have two options for wagering on Prop Bowl odds – online NFL betting sites operating outside of the US and domestic, state-regulated sportsbooks. 
International – Offshore betting sites like the ones recommended in the section below can accept bets on NFL Pro Bowl 2023 odds from American bettors over the internet because there are no federal gambling laws in place that forbid it.
Domestic – If you're in or near a state that allows for domestic sports betting and offers Vegas Pro Bowl odds, visit a location and place a bet.
For more information on federal and state sports betting laws, please visit our Laws section which can be accessed off of the main menu at the top of this page.
Best Online Sportsbooks Featuring Pro Bowl Odds
The NFL has held a version of an all-star game since well before the AFL-NFL merger following Super Bowl III, but the first official Pro Bowl was played on January 24, 1971.
The top players from the American Football Conference and the National Football Conference are selected by current players, coaches, and fans, with the all-star rosters competing against each other at the end of the season.
Unlike the NBA and MLB's all-star games which occur mid-season, feature competitive play, and are a major draw for live and television audiences, the NFL's Pro Bowl has historically been a bit of a dud, and the league is often experimenting with the format in attempts to draw interest.
A large reason for the lack of interest in the game is that the league's top players often opt out of the game because they are either involved in the Super Bowl or are resting up from injury. This forces the NFL to select lesser players to replace them, and this also affects the NFL Pro Bowl betting lines.
In the wake of a glut of attractive NFL Playoff betting odds, the Pro Bowl have difficulty standing out, but that doesn't stop the NFL, and NFL oddsmakers from trying each year.
The National Football League continues its experimentation with the Pro Bowl in 2023, as this year's contest will be a flag football game. Pro Bowl rosters will compete on the gridiron, but there will be no tackling, as ball-carriers momentum can only be stopped by removing a velcro flag from their waist.
Former NFL players will be calling the plays, as well as current female flag football stars. The 2023 Pro Bowl takes place on February 5th at 3:00 PM and will be broadcast on ESPN.
AFC Pro Bowl Coaches
Head Coach - Payton Manning
Defensive Coordinator - Ray Lewis
Offensive Coordinator - Diana Flores
NFC Pro Bowl Coaches
Head Coach - Eli Manning
Defensive Coordinator - DeMarcus Ware
Offensive Coordinator - Vanita Crouch
2023 Pro Bowl Betting Predictions
NFL odds, Pro Bowl betting lines, and any odds on the eSports contests that will occur over the week prior to the Super Bowl will appear once the league finalizes the AFC and NFC rosters. NFL Pro Bowl selections are typically announced just before Christmas each year, and we expect that trend to continue.
Be sure to check back here for the latest Pro Bowl odds, lines, and prop bets because we'll be keeping an eye out for them and will post them on this page once they are revealed. Until Pro Bowl odds are here, check our NFL season preview to learn what teams and players are expected to have a breakout performance this year.
Pro Bowl Betting Tips
Las Vegas Pro Bowl Odds can be an attractive option, but the best Pro Bowl bets are made with sound bankroll management skills. That means first ensuring that the money you use for betting on the Pro Bowl needs to be disposable, meaning that it is sourced from income that is left over after all vital needs have been taken care of.
We highly advise setting a budget for betting on NFL Pro Bowl odds and not going over it. This will keep bettors from getting carried away with the fun of betting on Pro Bowl Vegas odds and laying more action than they should, and also ensures saving some bankroll for betting on the Super Bowl and beyond.
We also recommend setting a betting limit of 5% of your total bankroll for each Pro Bowl betting line so that you don't risk too much on any given odds and lose it all quickly. Betting on the NFL is incredibly fun, so develop a strategy using the above tactics to make sure that you don't get carried away and find your bankroll total at zero.
Whether you want to bet on the Pro Bowl, MVP odds, or lay some action on if Joe Montana will be seen in the stands during the broadcast, Pro Bowl prop bets can handle your request. The lines offered on the Pro Bowl are similar to those found when betting on the Super Bowl because both games attract casual viewers and bettors.
Because of this, online NFL sportsbooks produce NFL Pro Bowl prop bets, which can cover anything that happens during the telecast. Prop bets allow casual fans to participate without having to do a ton of research and usually feature simple yes or no outcomes.
Betting On The Pro Bowl With Bitcoin (BTC)
When it comes to making a deposit or withdrawing winnings from an online sportsbook accepting bets on the Pro Bowl, we can't recommend Bitcoin (BTC) and cryptocurrency enough. Bitcoin deposits can be made rapidly because of its lack of regulatory barriers. Withdrawing your winnings with Bitcoin is the only method that can be completed in less than 24 hours. Sure, there's other sportsbook funding options available, but none that offer the transaction speeds and advantages of Bitcoin and cryptocurrency.
Live Pro Bowl Betting Odds
Once the Pro Bowl kickoff has happened, you can bet on live, in-game odds from the first through fourth quarters at any online NFL sportsbook listed here at LBO. No matter the reason, online gamblers can take advantage of live Pro Bowl odds at any time during the game on the point spread and other popular NFL betting categories.
Pro Bowl Mobile Betting Apps
Quite often, when the Pro Bowl or other high-profile NFL games occur, it's on the weekend. That means that NFL fans are usually out and about and not near their personal computer to place a bet on football. However, almost everyone in the country has access to an iPhone, iPad, or Android smartphone or tablet, which also means that nearly the entire USA can access the best Pro Bowl mobile betting apps.
By clicking on one of the links in the table above using any modern mobile browser such as Safari, Google, Opera, Chrome, or Firefox, bettors can access Pro Bowl betting apps on the go without the need for a download. That's because these are web-based apps that offer the all the options of the full Pro Bowl betting site in the palm of your hand.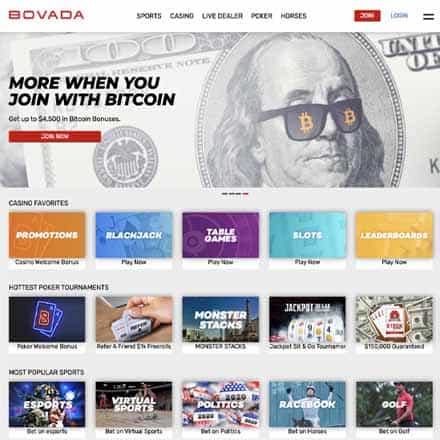 FAQs For Betting On The Pro Bowl
Yes. Pro Bowl betting picks can be wagered upon legally at the overseas sports betting sites that we recommend in this guide, or at domestic NFL sportsbooks operating within states that have passed legislation that allows for legal sports betting within their borders.
The NFL's Pro Bowl used to be played at Aloha Stadium in Honolulu, Hawaii, but that tradition ended in 2009. The Pro Bowl now rotates to a new NFL stadium each year.
As discussed previously, we recommend using Bitcoin (BTC) at top Pro Bowl betting sites for the fastest withdrawals and deposits, but the online sportsbooks we suggest also accept the following funding options.
Deposit: Credit Card, Debit Card, Zelle (USD-to-BTC), Wire Transfer, Third-Party Money Transfer Services, Cashier's Check, Vouchers, Cryptocurrency (Bitcoin, Bitcoin Cash, Ethereum, Ripple, Litecoin, Cardano, etc.)
Withdrawal: Wire Transfer, Cashier's Check By Courier, Vouchers, Cryptocurrency*
*The only method that allows for same-day payouts.
While tackling is not against the rules in the Pro Bowl, players generally do not tackle to the ground, with refs blowing the whistle once an offensive player is wrapped up by a defender. This is to ensure that no players get injured in a meaningless game, but also adds to the Pro Bowl's overall lack of intrigue.
Yes. Players on the winning team will receive $74,000 each, while the loser's share is $37,000 per player.
The rosters for each year's Pro Bowl are selected by a voting process that is participated in by current players, coaches, and fans. The Pro Bowl odds, 2021 or otherwise, are heavily dependent upon the players that actually participate, and not the players that are selected.
2021 Pro Bowl Format - Madden 21
Because of COVID-19 concerns, as well as continued experimentation to make the game more relevant, the NFL decided that the 2021 Pro Bowl would not be conducted in-person, and instead will be hosted online with a weeklong event culminating with an all star game being played on Madden 21.