2023 GUide To Super Bowl 58 Prop Bets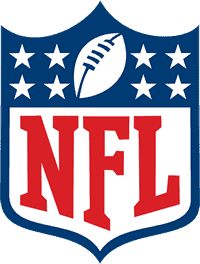 When it comes to NFL prop bets, nothing comes close to matching the number of proposition wagers on the Super Bowl. Each year, online sportsbooks from around the world compete with each other to see which betting site can offer the most props—and the wackiest props—before the big game kicks off on Super Bowl Sunday.
To get you prepped for the smorgasbord of prop bets that will be available for Super Bowl 58 in Las Vegas, Nevada, on Sunday, February 11, 2024, we've created this guide to provide you with a list of the propositions that were available last year, as well as give you our list of recommended online sportsbooks that we believe takes home the highest honors, year in and year out, for the "best Super Bowl prop betting sites" you'll find anywhere on the Internet. 
SB prop bets are one of the most popular options for legal football betting action, and we want all fans to be ready for the fun!
To get you in shape for NFL prop betting this season, we've provided a detailed explanation for each type of proposition wager you'll encounter when legally betting on NFL football this year. Additionally, we've also included our recommended list of the best NFL prop betting sites, so you can see all the proposition wagers offered for yourself.
Is Betting On 2023 Super Bowl Props Legal?
Yes, wagering on NFL Super Bowl prop bets is legal and can be done in the United States via offshore betting sites or domestic sportsbooks. If you are not located within a state that allows for in-person sportsbooks to exist, then international betting sites are the top option for wagering on Super Bowl prop bets.
These sites are operating outside of the jurisdiction of the United States and wagering with one is not addressed in federal or state gambling laws. If there is no law to break, then there's nothing to worry about when wagering with one of the Super Bowl prop bet betting sites we recommend. 
Best USA Sportsbook For Betting Super Bowl Props
Bovada Sportsbook
#1 Rated USA Online Sportsbook For 2023
Bovada is the king of Super Bowl prop bets. At most Vegas sportsbooks, you might get 500 or 600 Super Bowl props to choose from, but betting on Super Bowl prop wagers at Bovada is a much bigger task. The site literally has thousands of Super Bowl game props, Super Bowl player props, Super Bowl team props, Super Bowl Halftime Show props, Super Bowl commercial props, and more.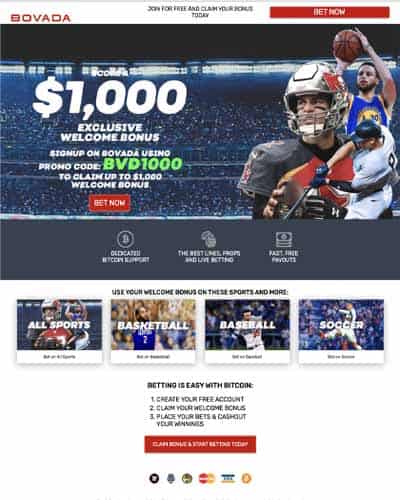 US Friendly - Most US States Accepted

Most reputable name in online sports betting

Licensed by Curacao - Operates within Costa Rica

Generous 50% bonus up to $1,000 for new members

Easy deposits using credit cards or Bitcoin/crypto

Fast and reliable payouts guaranteed
Only US, Mexico and Brazil players accepted

Residents of DE, MD, NJ, NV, NY not accepted

Limited deposit options compared to other sites
Best Sites Offering Super Bowl Prop Bets
We've been tracking the prop bets offered on the Super Bowl for several years now, and when it comes to what's offered on the NFL's biggest game, you rest assured that no sportsbook comes close to the sheer volume of Super Bowl proposition wagers that are available at these betting sites each and every year.
What Are Super Bowl Prop Bets?
A Super Bowl prop bet—or proposition bet—is a type of "side bet" or bet type that does not directly relate to the title game's final score or outcome. Essentially, anything that is not found on the betting line, i.e., the betting against the spread, money line bets, betting on over/under, or the odds to win the Super Bowl itself, also known as "futures," can be considered a prop bet.
Super Bowl 58 Prop Bet Types
Super Bowl prop bets are one of the most popular NFL bet types available for wagering on the big game, and they provide opportunities for fans who want to enjoy some betting action without having to be a 'football aficionado".
There are literally hundreds of prop bets that will be available for Super Bowl LVIII, so we can't list them all -  but we've given you a little taste of what you can expect here. To see the complete list of Super Bowl 58 prop bets that are available - visit any of our recommended sportsbooks above.
Popular Super Bowl Prop Bet Categories
Why does the Super Bowl receive so many props?
In short: Super Bowl betting gets the most prop bets because it's the most-watched, with over 100 million viewers, the most covered, and the most bet on (approximately $6 billion each year) sporting event in the United States each year.
Pretty much every single aspect of the game can be bet on. Prop bets such as song length of the national anthem, coin toss result, color Gatorade dumped on the winning coach, and the number of songs played during the halftime performance is available every year and have since become a Super Bowl betting tradition.
Additionally, with pretty much every news outlet in America covering it, there are hundreds of unique articles that come out on the NFL players, coaches, and members of the entire Superbowl team.
Because of this, the personality and uniqueness of those individuals get a spotlight, and with an extra week to prepare, online sportsbooks simply get more time to plan what prop bets they want to offer and love to go "all in" since more people will be betting on Super Bowl Sunday than any other day of the year. See our guide on Super Bowl LVIII betting tips to learn the best practices for betting on the Championship game.
Super Bowl Prop Bet Schedule
There's nothing else quite like the Super Bowl in the spectrum of sports betting, and the best way to capitalize on the opportunity is to be aware of the order that prop bets will expire and cash out. Gamblers can create a full evening of Super Bowl betting entertainment by adhering to the following prop bet schedule:
The first props that will take action are the ones posted for Super Bowl commercials, as they appear well before the game actually begins. Once the beginning of the Super Bowl nears, gamblers can prepare for action on the National Anthem and the coin toss, two props that will pay out prior to kickoff.
After the game gets going, bettors can focus on props for team or player stats, with "first player to score" or "first team to score" among the earliest payout opportunities. As the second quarter comes to a close, all attention shifts to wagers placed on Super Bowl Halftime Show odds.
Most of the betting action in the third and fourth quarters involves player/team props for stats. The Super Bowl concludes with props for the drink color poured on the winning coach and MVP odds.
Super Bowl Prop Betting Apps
Each of the sports betting sites we recommend has its mobile sports gambling experience primed and ready for the NFL regular season, playoffs, and of course, the Super Bowl each and every year. Just because you're watching the Super Bowl at home with your family or hanging out at a bar with some friends doesn't mean your chance to wager on prop bets needs to be benched for the night.
So, grab your Apple or Android smartphone (that I bet is no more than an arm's length away from you right this very moment) and enjoy the freedom of on-the-go betting before—and during—the biggest football game of the year!
Is There LIve NFL Betting On Super Bowl Props?
Absolutely. Putting money on a Super Bowl prop during the game is called "in-game" or "live" proposition betting. If you forget to place a bet on a prop before the big game kicks off or just want to keep things interesting, then live prop wagering is the way to go.
Let's be honest, as someone who personally bet on Super Bowl LIII years ago, the only reason that 13-3 snoozefest was keeping me awake was because live prop betting was readily available and I could keep making money based on how poorly both teams were playing.
Yes! Regardless of whether you choose to bet at a state-licensed sportsbook or betting sites located offshore and outside the United States jurisdiction, it is 100% legal to place a prop wager and bet on the Super Bowl. Laws vary from state-to-state on whether in-state wagering is allowed, but there is not a single law that prohibits you from wagering through offshore options.
Super Bowl Prop Betting News