Halftime Show Prop Bets For Super Bowl 58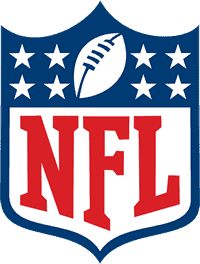 Once the second quarter of the big game has concluded, get your bathroom breaks in quickly because the halftime show will be starting soon, ushering in a tidal wave of NFL prop bets to cash in on. Super Bowl betting is loads of fun, but the NFL may have saved the best for the middle because the midgame break features odds that can activate at any given moment.
Halftime show prop bets for Super Bowl 58 allow gamblers to win big by making correct guesses on the performers, songs, wardrobe changes, and more, so read on to discover what these odds encompass and where legal wagers can be placed on the action.
We also disclose the top online sportsbooks offering Super Bowl 58 halftime props with the most reliable track records. We've done the homework and provided the best sportsbooks in the game, but don't take our word for it. Cruise the sports betting sites in the table below to see for yourself.
Are Super Bowl Prop Bets Legal In 2023?
Betting on Super Bowl halftime show prop bets is legal and bettors in the United Sites have more than one outlet to make it happen – domestic and international.
Domestic – Several states have adopted legal sports betting regulations and allow for bets to bets to be placed on NFL football games at domestic venues.
International – Because there are no federal or state gambling laws in place to stop it outside of the state of Washington, sportsbooks that are based in overseas markets can accept Superbowl bets from USA gamblers over the web without anyone getting into trouble.
Best Halftime Show Prop Betting Sites
Who Is Performing At The Super Bowl 58 Halftime Show?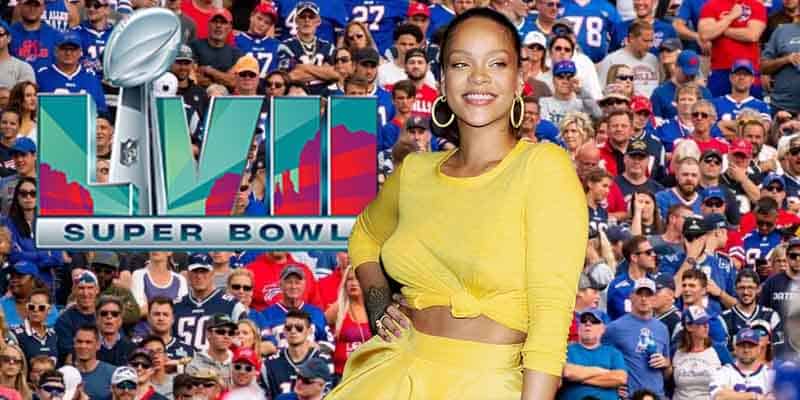 The Halftime Show performer for SB 58 will be revealed in December of 2023. Super Bowl LVII's halftime show featured legendary artist Rihanna performing a series of her hit songs from the past two decades.
Just like for any other year's big game, Super Bowl prop bets based on the halftime show performances will be numerous. In the following section, there are several examples of what bettors can expect to find at online sportsbook sites offering props on the Super Bowl 2023 Halftime Show, and they will be updated with SB 58 odds once they are posted.
Super Bowl Halftime Show Prop Bet Types
Most of the odds available for the Super Bowl halftime show and the prop bets that are offered for it involve the performers and songs, but has lately included lines involving politics and unplanned goofs. Super Bowl halftime show prop bets include, but are not limited to, the following options.
Number Of Songs Performed
Order Of Songs
Guest Performers
Color And Type Of Wardrobe
Number Of Wardrobe Changes
Wardrobe Malfunctions
Performer Commentary (Politics, Home Country, Social Injustice, Protest)
Current Super Bowl 2023 Halftime Prop Bets
We've culled together the best halftime show odds that are currently being offered for Super Bowl LVIII from the top NFL betting sites that we recommend and have posted them below for convenience.
Where Can I Bet On SB LVIII Halftime Show Props?
If you are located in or near a state that features domestic sportsbooks, visit it and find out if they have odds for Super Bowl halftime prop bets, coin toss props, MVP props, National Anthem props, SB Team props, and Super Bowl commercial props.
If you are anywhere in the United States outside of WA, then we invite you to browse the online pro football sportsbook sites that we've listed in the table above. These online NFL betting sites are legitimate, trustworthy operations that have longevity in the industry with a history of timely payouts.
We've given these online books our seal of approval and use them ourselves when laying action on NFL Playoff odds, Super Bowl MVP props, or any other pro or NCAA sporting event.
Mobile NFL Betting Apps For Halftime Props
Grab your Apple or Android device and click on any Super Bowl sportsbook listed within this guide for premiere mobile access to the latest Halftime Show prop bets for the big game. All Halftime betting options available at the desktop sportsbook are ported to smartphones and tablets with an onboard mobile browser. Learn more about mobile sports betting here.
Super Bowl Halftime Show FAQs
For reasons such as the above, we advise that bettors read the fine print on all prop bets because they typically involve specific details regarding when they do and do not receive action. In most cases, a non-occurrence results in a push where all bets are refunded, but each sportsbook will vary in their procedures.
Halftime props for the Super Bowl appear about three weeks before kickoff, receiving action until the show begins after the first half concludes. Bets can be made at any time during that window. Details may surface during that time regarding the performance that may impact the odds and cause them to be pulled from the boards immediately.
Whether it was preplanned or not, during the halftime performance of Super Bowl 38, Justin Timberlake ripped the blouse off of Janet Jackson, exposing her full breast before live cameras could cut away. Whether the NFL had prior knowledge is unknown, but all future Super Bowl performances have been held under intense scrutiny so that something similar doesn't happen again.
Nothing. The NFL pays for the cost of the production but does not pay the performers a salary for their time. The exposure from the event is the perceived payment.
While the best halftime show performance of all-time is entirely subjective, you'll find it difficult to locate anyone who has anything but praise for Prince's performance during the midgame break of Super Bowl 41.
Super Bowl 57:   Rihanna
Super Bowl 56:   Dr. Dre, Eminem, Snoop Dogg, Kendrick Lamar, Mary J Blige
Super Bowl 55:   The Weeknd
Super Bowl 54:   Jennifer Lopez, Shakira
Super Bowl 53:   Maroon 5, Big Boi, Travis Scott
Super Bowl 52:   Justin Timberlake
Super Bowl 51:   Lady Gaga
Super Bowl 50:   Coldplay, Beyonce, Bruno Mars, Mark
Ronson, Gustavo Dudamel
Super Bowl 49:   Katy Perry, Lenny Kravitz, Missy Elliot
Super Bowl 48:   Bruno Mars, The Red Hot Chili Peppers
Super Bowl 47:   Beyonce, Destiny's Child
Super Bowl 46:   Madonna, LMFAO, Nicki Minaj, M.I.A., Cee
Lo Green, Andy Lewis, Cirqu du Soliel
Super Bowl 45:   The Black Eyed Peas, Usher, Slash
Super Bowl 44:   The Who
Super Bowl 43:   Bruce Springsteen
Super Bowl 42:   Tom Petty|
Super Bowl 41:   Prince
Super Bowl 40:   The Rolling Stones
Super Bowl 39:   Paul McCartney
Super Bowl 38:   Jessica Simpson, Janet Jackson, Justin
Timberlake, P. Diddy, Nelly, Kid Rock
Super Bowl 37:   Shania Twain, No Doubt, Sting
Super Bowl 36:   U2
Super Bowl 35:   Aerosmith, NSYNC, Britney Spears, Mary J. Blige, Nelly
Super Bowl 34:   Phil Collins, Toni Braxton, Christina
Aguilera, Enrique Iglesias
Super Bowl 33:   Gloria Estefan, Stevie Wonder
Super Bowl 32:   Boyz II Men, Smokey Robinson, The Temptations, Queen Latifah, Martha Reeves
Super Bowl 31:   James Brown, ZZ Top, The Blues Brothers
Super Bowl 30:   Diana Ross
Super Bowl 29:   Patti Labelle, Teddy Pendergrass, Miami Sound Machine, Tony Bennett, Arturo Sandoval
Super Bowl 28:   Clint Black, Tanya Tucker, Travis Tritt, The Judds
Super Bowl 27:   Michael Jackson
Super Bowl 26:   Gloria Estefan
Super Bowl 25:   New Kids on the Block
Super Bowl 24:   Pete Fountain, Doug Kershaw, Irma Thomas, Nicholls State
Super Bowl 23:   Elvis Presto
Super Bowl 22:   Chubby Checker, The Rockettes
Super Bowl 21:   George Burns, Mickey Rooney
Super Bowl 20:   Up With People
Super Bowl 19:   Tops In Blue
Super Bowl 18:   The Florida State University and University of Florida Marching Bands
Super Bowl 17:   Los Angeles Super Bowl Drill Team
Super Bowl 16:   Up With People
Super Bowl 15:   Southern University Marching Band
Super Bowl 14:   Up With People, Grambling State University Marching Band
Super Bowl 13:   Ken Hamilton, Caribbean Bands
Super Bowl 12:   Pete Fountain, Al Hirt
Super Bowl 11:   Los Angeles Unified All-City Band
Super Bowl 10:   Up With People
Super Bowl 9:    Mercer Ellington, Grambling State University Marching Band
Super Bowl 8:    The University of Texas Longhorn Band
Super Bowl 7:    Woody Herman, Andy Williams, University of Michigan Marching Band
Super Bowl 6:    Ella Fitzgerald, Al Hirt, Carol Channing
Super Bowl 5:    Southeast Missouri State Marching Band
Super Bowl 4:    Doc Sevennsen, Al Hirt, Lionel Hampton, Carol Channing, Marguerite Piazza
Super Bowl 3:    Florida A&M University Marching Band
Super Bowl 2:    Grambling State University Marching Band
Super Bowl 1:   Al Hirt