2022 NFL Football Preview – Predictions for All 32 Teams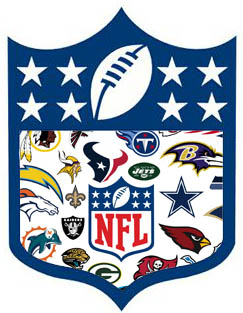 Before creating a projection model and betting on any of the 32 NFL teams, you need to know how each franchise is situated coming into the 2020 season and their odds of taking home the Lombardi Trophy at the end of the year. A little preparation can go a long way for successful NFL betting action.
Here is a rundown of which teams we believe will win each division in the AFC and NFC, advance through the NFL Playoffs, and eventually win Super Bowl 55 at the end of the season. There'll be two more teams added to the playoff mix this winter, so that will only add to the excitement of the NFL postseason for years to come.
AFC East
Buffalo Bills – Supported by a stout defense and the running game of QB Josh Allen, the Bills are a smash-mouth football team that is tough to contend with. With Tom Brady now out of the division, the Bills should be able to become the AFC East champions.
New England Patriots – Bill Belichick is still in town but Tom Brady has departed for Tampa Bay. Cam Newton has been added as a free agent QB and will add a new element to the Patriots offense if he can remain healthy. Expect a few growing pains and an appearance in the playoffs as a wild card team.
Miami Dolphins – The Dolphins have plenty of new talent onboard and a burgeoning young defense, but unless first-round QB selection out of Alabama Tua Tagovailoa establishes instant dominance, the team is going to need at least one season to develop.
New York Jets – RB Le'Veon Bell is still on the Jets' roster and appears to have some gas left in the tank, but QB Sam Darnold has not developed as quickly as coaches and fans would have liked. Add to that the recent departure of stud safety Jamal Adams, and all signs point to another meager NY Jets season.
AFC NORTH
Baltimore Ravens – The Ravens are a top Super Bowl 55 contender and should be able to easily win one of the toughest divisions in football. Last year's league MVP, Lamar Jackson, lit up opposing defenses, dazzling the league with his running and passing prowess. This year, the Ravens are poised to take another run at the title and are out for vengeance after an unexpected loss to the Tennessee Titans in the playoffs.
Pittsburgh Steelers – After missing most of last season, Ben Roethlisberger is back and healthy and Steelers fans are hoping for another title run before he hangs up his cleats for good. Although we don't think they've got quite the juice to overtake Baltimore in the division, they should easily be able to wrap up a wild card playoff spot.
Cleveland Browns – The Browns are still trying to get all of their talent to gel, and have the potential for high success if they do, but that still hasn't happened. New head coach Kevin Stefanski has an offensive mindset that could get QB Baker Mayfield, WR Odell Beckham, Jr., and WR Jarvis Landry all on the same page.
Cincinnati Bengals – First overall pick, QB Joe Burrows, will likely start the season helming the offense and he'll have a lot of talent around him in AJ Green, Joe Mixon, and Tyler Boyd, but they have a tough schedule and are likely in for a year full of growing pains.
AFC SOUTH
Tennessee Titans – With Ryan Tannehill firmly entrenched as the starter, and Derrick Henry healthy and ready for another big year, the TItans will be difficult to defeat. Add a solid run-stuffing defense to the mix and Tennessee begins to look like a legit championship contender again. They should win the AFC South by a slight edge over Houston.
Houston Texans – The Texans are fired up and are riding into the 2020 season with their game face on after suffering a playoff loss to the Chiefs after building a 24 point lead. The loss of WR DeAndre Hopkins will hurt their offensive output, but veteran QB Deshaun Watson still provides plenty for defenses to think about.
Indianapolis Colts – The Colts have signed veteran quarterback Philip Rivers to run their offense and try to fill the void left by the now-retired Andrew Luck. Rivers has plenty of weapons surrounding him, like WR T.Y. Hilton, and RB Marlon Mack, and could contend for a wild card spot if their defense can hold it together.
Jacksonville Jaguars – Gardner Minshew surprised many and took over the QB position last season. With RB Leonard Fournette healthy, the offense can put up points, but the defense took a step back last year. If the defense can rebound and the offense can stay healthy, the Jags could be a dark horse contender in the AFC.
AFC WEST
Kansas City Chiefs – Patrick Mahomes secured the largest contract in pro sports history during the offseason after winning Super Bowl 54, and his Chiefs are favored to win a title for the second year in a row. Now that Brady is in the NFC, the path to the championship should be easier, but they'll likely have to face Baltimore in the playoffs this year.
Denver Broncos – The Broncos have been busy in free agency, adding superstar RB Melvin Gordon, and also drafting stud WR Jerry Jeudy to accent their improving offense. Combine their stacked defense and Denver should threaten to make the playoffs this year as a wild card team.
Las Vegas Raiders – The Raiders will play their first season in Las Vegas as the Jon Gruden experiment continues. The roster is beginning to take shape, but there has yet to be any major success achieved by this lot of players. There's always a first time for everything and Gruden will win or die trying.
Los Angeles Chargers – LA lost Philip Rivers and Melvin Gordon to free agency and are looking to rebuild. They drafted rookie QB Justin Hebert in the first round and he may sit out his first season and learn from Tyrod Taylor. Don't expect much from the Chargers this year.
NFC EAST
Philadelphia Eagles – Despite suffering injuries across the board in 2019, the Eagles still managed to win the division and make the playoffs. Now, with almost everyone healthy again, we think they'll repeat as division champs and hold off the Cowboys, and it will likely come down to the final couple weeks of the season.
Dallas Cowboys – Dak Prescott and Ezekiel Eliot are healthy and ready to bring Dallas into the postseason, and now they have a new head coach in Mike McCarthy to provide some influence from outside of the franchise. They've got the talent to win the division routinely, but they rarely seem to do so, therefore we're cautious with our expectations.
New York Giants – The Giants are not predicted to post a high win total or make the playoffs this season, but there is a lot of reason for optimism. Second-year QB Daniel Jones has been impressive, and the team has worked hard to place solid players around him. Look for Jones and the Giants to spend one more year of getting the kinks out before they begin to regularly play at top level.
Washington Commanders - Washington has picked the perfect time to go through an identity crisis because their team features a mostly unidentifiable roster. Still, legendary RB Adrian Peterson is active and is in the perfect position to receive a high volume of carries during his final years. Look for AP to tote the rock often, and who knows, perhaps the other players can coalesce around him and create something special.
NFC NORTH
Green Bay Packers – Aaron Rodgers once again proved that he has what it takes to carry a team on his shoulders, and they were one game away from Super Bowl 55 before their season ended. They still have a lot of talent on both sides of the ball, and as long as Rodgers is healthy, they should remain a top contender.
Minnesota Vikings – The Vikings are a solid unit across the board without many peaks and valleys. They will continue to run a modest offense, by today's standards, and apply relentless defense, which has been their recipe for success over the past few years.
Chicago Bears – Chicago has signed journeyman QB Nick Foles to challenge incumbent Mitchell Trubisky, who now looks like a wasted first-round pick. Mitch has shown some flashes of brilliance in the past, so perhaps Foles can light that fire for him, but either way, we don't expect Chicago to make a lot of noise this year.
Detroit Lions – Matt Stafford returns in 2020 to try and pull the Lions out of obscurity and lead them to the playoffs. That's not likely to happen, but parity in the NFL allows for last year's loser to become this year's Cinderella, and the Lions do have enough firepower to hang with most teams.
NFC SOUTH
New Orleans Saints – Drew Brees and the Saints have reloaded with the addition of WR Emmanuel Sanders to an already potent mix of offensive talent like WR Michael Thomas and RB Alvin Kamara. Look for the Saints to win the division and contend for the championship in 2020-2021.
Tampa Bay Buccaneers – The addition of Tom Brady and Rob Gronkowski has got Tampa Bay fans excited, and they've appeared atop the SB55 odds. Head coach Bruce Arians has the Buccaneers positioned to make a run for the title, but they'll probably need a warm-up year first.
Carolina Panthers – Teddy Bridgewater and Matt Rhule are the new quarterback and head coach for the Panthers, and they intend to hit the ground running. Linebacker Luke Kuechly's sudden retirement will be tough for the defensive unit to replace, but the Panthers still have a shot at making the playoffs.
Atlanta Falcons – Matt Ryan and Julio Jones are still one of the most potent QB/WR combos in the game, and the addition of RB Todd Gurley could serve to shore up the offensive unit, but all signs point to a mediocre-at-best finish for the Falcons.
NFC WEST
Seattle Seahawks – The Seahawks will always be a contender as long as Russell Wilson is active. They were a half-yard away from defeating the 49ers and securing the division, and a playoff bye-week, last season. This year Seattle will seek to improve upon those critical errors and win another Super Bowl.
San Francisco 49ers – After losing a heartbreaking Super Bowl to the Kansas City Chiefs, the 49ers are prepared to make another run and have a roster loaded with premium talent. Head Coach Kyle Shannahan will field another solid team. We just think that Seattle has their number this year and will sneak past them in the NFC West.
Los Angeles Rams – The Rams feature a roster full of players that can compete at a high level, but for some reason, all of the pieces are not coming together. RB Todd Gurley has left the team, but he had shown signs of significant decline over the last two years. Another lackluster year from the Rams and the roster could be due for a blow-up.
Arizona Cardinals – Kyler Murray had a nice rookie campaign and has added DeAndre Hopkins to his WR corp. during the offseason via free agency. They should be highly competitive, but with so many talented teams in the NFC West, one of them has to finish last. Still, with the new seven-team playoff format, an entire division is able to qualify for the post-season, so being in a tough division is no longer an excuse.
NFL PLAYOFFS – AFC PREDICTION
Kansas City Chiefs
Baltimore Ravens
Buffalo Bills
Tennessee Titans
Houston Texans
New England Patriots
Pittsburgh Steelers
AFC Conference Winner: Kansas City Chiefs
The Chiefs are the safest pick in the AFC to return to the Super Bowl, and its for a reason. Last season was supposed to represent their final year of coming together before finally beginning a dynasty. The championship plan began a year early, as they ended up not having to face either Tom Brady's Patriots or the red hot Ravens. Now they've got a title in their pocket and have secured Mahomes for the next 12 years with a contract extension, and are much more prepared to face the Ravens in the playoffs.
NFL PLAYOFFS – NFC PREDICTION
New Orleans Saints
Green Bay Packers
Seattle Seahawks
Philadelphia Eagles
San Francisco 49ers
Minnesota Vikings
Tampa Bay Buccaneers
NFC Conference Winner: San Francisco 49ers
Although we expect the 49ers to miss out on a couple of the breaks that they had last season and lose the division to the Seahawks, come playoff time, we expect San Francisco to gel and use their dominant defense to keep opponent's scores low. The offense will have another year under their belt and with any luck, Garoppolo should be much more comfortable in the pocket. Although we predict that they will not secure home-field advantage in the playoffs, defense and running game travel well, and they've got plenty in both departments.
SUPER BOWL 55 PREDICTION
Kansas City Chiefs vs. San Francisco 49ers
All of the publicity leading into Super Bowl 55 will be focused on Andy Reid, Patrick Mahomes, and Kansas City beginning their legacy, asking how many championships the Chiefs will win on their way to creating a dynasty. Will Andy Reid retire? The 49ers will be focused on avenging their SB54 loss and delivering a punishing defeat to Kansas City. Mahomes is a phenomenal talent, but 49ers head coach Shannahan is developing a program that can interchange parts seamlessly. He's also created a wealth of insurance with players up and down the roster than can come in and affect the game. We predict the 49ers shock the world and humble Reid and Mahomes in SB55.
Super Bowl LV Winner: San Francisco 49ers