2022-23 NFL Preview – NFL Projections For All 32 Teams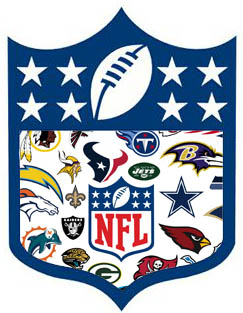 Before creating a projection model and betting on any of the 32 NFL teams, you need to know how each franchise is situated coming into the 2022-23 season and their odds of taking home the Lombardi Trophy at the end of the year. A little preparation can go a long way toward creating a successful NFL betting strategy.
Here is a rundown of which teams we believe will win each division in the AFC and NFC, advance through the NFL Playoffs, and eventually win Super Bowl 57 at the end of the season.
Buffalo Bills – QB Josh Allen and company should make another run for the AFC Championship and are favored to win Super Bowl LVII in the preseason futures. Chances are they'll face the Kansas City Chiefs in the postseason once again, a team that presents a roadblock on their championship path.
New England Patriots – Bill Belichick is entering his second season with quarterback Mac Jones who led the Patriots to the playoffs in his rookie campaign. Expect New England to compete for a Wild Card spot with a shot at contending for the AFC East crown.
Miami Dolphins – The Dolphins added loads of new talent via free agency (WR Tyreek Hill) and have hired a new head coach, former 49ers offensive coordinator, Mike McDaniel. QB Tua Tagovailoa is the biggest question mark heading into 2022-23. If Tua struggles, McDaniel may be tempted to place Teddy Bridgewater into the lineup.
New York Jets – QB Zach Wilson begins his sophomore campaign with the Jets, but their current roster doesn't offer much hope for a winning season. New York is likely still a year or two away from success, but will coach Robert Saleh last that long?
Baltimore Ravens – The Ravens are a top Super Bowl 57 contender and will compete with the Cincinnati Bengals for the AFC North title. Lamar Jackson missed 5 contests last year, so the Ravens are hoping that a full 17-games' worth of production will turn Baltimore's fortunes around in 2022-23.
Pittsburgh Steelers – Ben Roethlisberger is now retired, and it appears that journeyman Mitch Trubisky will hold down the fort at quarterback for the Steelers this season. While Pittsburgh will not likely be a part of the division championship picture, their core is still strong and should be no worse than mediocre.
Cleveland Browns – The Browns have jettisoned QB Baker Mayfield, WR Odell Beckham, Jr., and WR Jarvis Landry from the roster and signed troubled Texans' QB DeSean Watson who is facing a year-long suspension. This is likely a wait-and-see year while the team waits for Watson's fate to be decided by league officials.
Cincinnati Bengals – QB Joe Burrows and WR Ja'Marr Chase represent one of the most potent offensive combinations in the NFL. They've added some help on the offensive line, and that could be just what the Bengals need to propel them to a Super Bowl 57 victory.
Tennessee Titans – Ryan Tannehill and Derrick Henry will attempt to lead the Titans to their third division title in a row, but they will have to do that without the services of wide receivers AJ Brown and Julio Jones. Tennessee looks like a legit championship contender again, but they may have to settle for a Wild Card seed if the Colts overtake them.
Houston Texans – The Texans are not expected to perform well this season now that most of their elite talent has departed. Their roster is now made up of placeholders while the franchise attempts to reboot. Expect Houston to finish at the bottom of the AFC South, even behind the Jaguars.
Indianapolis Colts – The Colts have signed veteran quarterback Matt Ryan to run their offense this season, believing that he is the missing ingredient for a championship run. The addition of Ryan, combined with Jonathan Taylor's rushing skill and the Colts' suppressive defense, should be enough for them to win the AFC South.
Jacksonville Jaguars – After an embarrassment of a season that saw the Jaguars fire coach Urban Meyer mid-campaign, Jacksonville enters 2022-23 with some hope. QB Trevor Lawrence looks to build upon his shaky start, and the addition of edge rusher Travon Walker should improve the defensive unit.
Kansas City Chiefs – As long as Patrick Mahomes remains healthy, the Chiefs will be favored to not only top the AFC West but to contend for a Super Bowl Championship. WR Tyreek Hill is gone, so it will intriguing to see how Mahomes and the offense of KC adapt to that reality.
Denver Broncos – The Broncos have been busy in free agency, adding QB Russell Wilson from the Seattle Seahawks. They are now earning Super Bowl futures that place them in the top handful of teams in the NFL, but have a difficult path in front of them just to win the AFC West.
Las Vegas Raiders – The Raiders' roster is beginning to take shape, but there has yet to be any major success achieved by this grouping of players. While it is hard to complain about the output of quarterback Derek Carr, this could be his last chance to pilot the Raiders to postseason glory.
Los Angeles Chargers – LA's roster is loaded with talent on all sides of the ball. The only question is can they avoid the costly errors that plagued them last season? If the Chargers can tighten up and play mistake-free football, they could make it all the way to Super Bowl LVII.
Philadelphia Eagles – The Eagles qualified as a Wild Card team in 2021-22 but did so with an unimpressive 9-8 record. This year they will have another go at it with nearly the same roster, and we expect mediocre results once again.
Dallas Cowboys – Dak Prescott and Ezekiel Eliot are healthy and ready to build on last season's NFC East championship. They've got more than enough talent to win the division routinely, but they rarely seem to do so. Therefore, we're cautious with our expectations.
New York Giants – The Giants are not predicted to post a high win total or make the playoffs this season, and QB Daniel Jones may be getting his last chance to show the team what he is made of. NY added top ten first-round picks on the offensive and defensive lines, so they could be a sleeper this season if the rookies play well.
Washington Commanders - D.C. will play their first season as the Commanders under head coach Ron Rivera whose days could be numbered if he doesn't produce a winner. The team always plays hard under Rivera's leadership, but injuries to their top talents have plagued them. The Commanders could surprise us this season, but the prospect is too risky to bet on.
Green Bay Packers – Aaron Rodgers has led the Packers to the NFC Championship Game for the past three seasons and will try to advance to the Super Bowl without the services of his star wide receiver, Davante Adams, who has now joined the Raiders. Rodgers has made a career out of developing WRs, and we expect them to take the NFC North once again.
Minnesota Vikings – The Vikings feature a solid core nucleus of offensive players but cannot seem to take that next step and win a playoff game or two. New head coach Kevin O'Connell hopes to bring success to Minneapolis, and they should be among the teams trying to earn a Wild Card position in the playoffs toward the end of the season.
Chicago Bears – Chicago enters year two with Quarterback Justin Fields who displayed flashes of brilliance during his rookie effort. The loss of pass rusher Khalil Mack will be difficult to replace on the defensive side of the ball. Expect the Bears to finish with a sub-.500 record.
Detroit Lions – The Lions won 3 games last season and finished at the bottom of the NFC North. There is little reason to believe that they'll elevate themselves above that status this year, as their roster has not been significantly enhanced by the draft or free agency.
New Orleans Saints – WR Michael Thomas is poised to return to the Saints' lineup after an injury-riddled 2021-22 season. Jameis Winston and RB Alvin Kamara, combined with Thomas, should be a formidable offensive trio that will be difficult to stop. Look for the Saints to contend for the NFC South as a sleeper pick.
Tampa Bay Buccaneers – Tom Brady decided to unretire and will give it another go with the Bucs, but Rob Gronkowski has stepped away from the game once again. Can Brady make it to another Super Bowl with less talent around him and with a new head coach in Todd Bowles? The winner of the NFC South could likely be determined by who gets the better of the NO vs. TB series.
Carolina Panthers – The Panthers won 5 games in 2021-22 largely due to injuries to stud RB Christian McCaffrey. Baker Mayfield has been added at quarterback as a bandaid but will not likely make much of an impact on their win/loss record. Carolina is expected to finish near the bottom of the NFC South once again.
Atlanta Falcons – Matt Ryan has now departed the Falcons after over a decade of solid work. In his place is now Marcus Mariotta, who will helm a largely pedestrian offensive unit. This will be a growing year for Atlanta who will struggle against even the lowest of opponents.
Seattle Seahawks – The Seahawks are now without QB Russel Wilson, and coach Pete Carroll will try to rebuild with Geno Smith under center. The NFC West remains one of the toughest divisions in pro football, and the Seahawks will struggle to finish above last place.
San Francisco 49ers – After losing a heartbreaking NFC Championship Game to the LA Rams, the 49ers are prepared to make another run, but this time with second-year quarterback Trey Lance calling the shots. Head Coach Kyle Shannahan will field another solid team that can not only win the division but may have what it takes to go all the way this year.
Los Angeles Rams – This year, the Rams will attempt to win back-to-back Super Bowls, which hasn't been done in nearly 20 years. The NFC West will not be easy to win, but the Rams already proved last season that they can win an NFL Championship as a Wild Card qualifier. Look for the Rams to advance in the playoffs once again.
Arizona Cardinals – The combination of Kyler Murray and DeAndre Hopkins is nearly impossible to contain, lighting up scoreboards seemingly at will. The Cardinals are expected to compete for the division or a Wild Card seed and potentially travel well into the postseason if they play well.
NFL PLAYOFFS – AFC PREDICTION
Buffalo Bills
Kansas City Chiefs
Indianapolis Colts
Baltimore Ravens
Cincinnati Bengals
Tennessee Titans
New England Patriots
AFC Conference Winner: Indianapolis Colts
The Colts are a sleeper pick to win the AFC this season. Adding former Falcons quarterback, Matt Ryan will solidify the offense and give the entire team the shot in the arm they need to get over the hump and earn a trip to Super Bowl 57. The road will not be an easy one for Indianapolis, but the uncertainty surrounding KC and the Bills that never fulfill their potential will give way to the Colts and their hard-nosed brand of football.
NFL PLAYOFFS – NFC PREDICTION
Green Bay Packers
LA Rams
Tampa Bay Buccaneers
Dallas Cowboys
San Francisco 49ers
Arizona Cardinals
New Orleans Saints
NFC Conference Winner: San Francisco 49ers
Although the 49ers will begin the season with an unproven quarterback in Trey Lance, the team's strength is the sum of its parts. Coach Shannahan has built a contender by placing the right components together, and if the roster can remain healthy (a big if), the 49ers have what it takes for a Super Bowl campaign. What's scary is that the team will have plenty of cash to spend on more talent if and when Jimmy Garoppolo is no longer on the team.
Indianapolis Colts vs. San Francisco 49ers
All of the publicity leading into Super Bowl 57 will be focused on second-year quarterback Trey Lance vs. Matt Ryan, the guy who blew a 28-point Super Bowl lead against the New England Patriots. Both franchises sport similar philosophies - a stout defense combined with a heavy dose of running. San Fransico will enter the big game with loads more playoff experience, but the Colts will bring their beginner's luck to Super Bowl Sunday in hopes of earning their first title since Peyton Manning was around.
Super Bowl LVII Winner: San Francisco 49ers