Betting On NFL Playoffs In 2023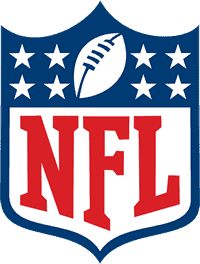 The NFL Playoffs begin in early January once the regular season has concluded. Just as winter begins to set in, betting on the NFL and their highly-contested postseason matchups can always be counted on to provide plenty of heat.  
Super Bowl 58 will conclude the NFL playoffs and will once again be the most-watched and most wagered-upon sporting event of the season. Below you'll find the best and most trusted football betting sites in the industry for wagering on the championship game and all the game lines featuring 2023 NFL Playoff odds.
IS IT LEGAL TO BET ON THE NFL PLAYOFFS IN 2023?
International: Yes! There are no federal gambling laws in the United States that prevent you from betting on NFL Playoff odds at a licensed online sportsbook located outside of the country. Each of the NFL betting sites we recommend below has been reviewed by our staff to ensure each one fits our criteria and passes our exhaustive vetting process.
Domestic: Over half of the USA's 50 states now feature some form of regulated domestic sports betting. If you want to play the Vegas odds, NFL Playoff betting can be done by visiting one of these in-person or online sportsbooks. 
#1 Legal Online NFL Playoff Betting Site For 2023
Bovada Sportsbook
USA's Top Rated Online Sportsbook
Bovada Sportsbook has been a trusted NFL betting site and NFL Playoffs betting site for over a decade. With NFL futures available year-round, the site really kicks its NFL odds into overdrive once the postseason rolls around, letting you bet on hundreds of NFL Playoff odds for every single game. Who ya got? (Besides Bovada, we mean...)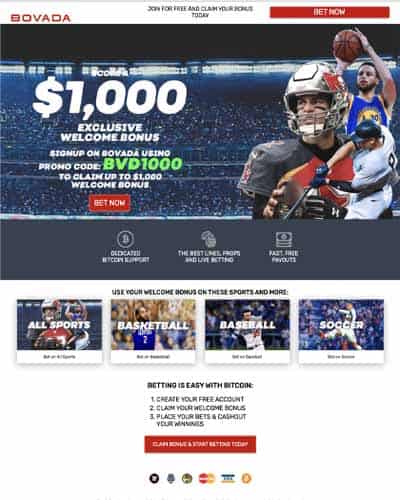 US Friendly - Most US States Accepted

Most reputable name in online sports betting

Licensed by Curacao - Operates within Costa Rica

Generous 50% bonus up to $1,000 for new members

Easy deposits using credit cards or Bitcoin/crypto

Fast and reliable payouts guaranteed
Only US, Mexico and Brazil players accepted

Residents of DE, MD, NJ, NV, NY not accepted

Limited deposit options compared to other sites
Best Sportsbooks For NFL Playoff Odds In 2023
How Do The NFL Playoffs Work?
14 total teams qualify for the NFL Playoffs each season, 7 from the AFC and NFC, respectively. The top seed in each Conference is granted passage to the divisional round whereas teams 2-7 must face off on Wild Card Weekend (2 vs. 7, 3 vs. 6, 4 vs. 5).
For the divisional round, the 1 seed will play the winner of the 4 vs. 5 game. The other two Wild Card winners will also face off. All divisional round victors will advance to the Conference Championship Game where the winners will move on to play for a Lombardi Trophy in the Super Bowl.
Tips And Strategies For Betting On The NFL Playoffs
The NFL Playoffs represent a heightened level of football than what is seen during the regular season. Teams are vying to get to the Super Bowl, and because each team is only a couple of games away from making it, franchises play tougher than usual. Here are five tips and strategies to keep in mind when betting in the playoffs.
For more in-depth information, visit our guide to NFL betting strategies. For further info on the best betting practices for the big game, see our guide to Super Bowl betting tips.
How To Bet On The NFL Playoffs Online
Legally betting on Super Bowl odds can be done online in the USA with any of our recommended offshore sportsbooks above, but memberships must be created first.
First, have a look through each of the online NFL Playoff betting sites we recommend in this guide. It pays to become a member with multiple books so that gamblers can shop the lines and not be limited to a single set of odds.
Press the join button at the top of any page inside the NFL sportsbook and submit your account profile before heading over to the deposit page.
Upload funds to your account for betting on NFL Playoff odds online. Cryptocurrency and USD can be used to make a sportsbook deposit.
Locate the NFL or football section of the online sportsbook and place a wager on playoff game betting lines or props.
All of the same NFL bets that are offered for games in the regular season are also available for wagering on NFL Playoff odds once the postseason begins. Read our guide to NFL bet types for a complete picture of what is offered at online sportsbooks for Wild Card Weekend, the divisional round, and the AFC and NFC Championship Games.
Live NFL betting odds will be offered at the sportsbooks listed above for each playoff game which allows for the gambling to continue after the kickoff has occurred. In-game odds for the point spread and over/under will remain active throughout the game, or until the oddsmakers remove the lines, whichever comes first.
Also, because NFL Playoff prop bets and NFL Playoff futures take action until a winner is decided, they can be considered live as well because there is no regard for game clocks or whistles. Look for NFL Playoff betting lines to convert to live odds once each game begins, or search in-play betting in a section labeled "live" within the online sportsbook.
Mobile NFL Playoff Betting Apps
If you are wanting to lay some action on NFL Playoff odds, the Super Bowl, or NFL Pro Bowl betting lines while on the go, we've got good news for you. The top NFL playoff sportsbooks that we recommend on this page allow for mobile sports betting via current smartphones and tablets such as iPhones, iPads, and Android-based devices.
These NFL betting sites utilize a web-based, mobile-optimized application that uses HTML5 and responsive design technology to recognize and render the interface perfectly no matter what device you are using.
These mobile NFL betting apps offer all the betting lines, account management, and banking suite options that are featured on their desktop version. As long as your connection signal is strong, you can place bets on NFL playoff odds from just about anywhere in the country.
Funding Your NFL Playoff Bet
Gamblers at domestic sportsbooks are limited to using USD to place NFL Playoff bets. That's not the case when betting with an offshore sportsbook listed on this page as they also accept cryptocurrency, the fastest and safest funding option for online gambling.
Bitcoin, Ethereum, Litecoin, Cardano, Tether, and many more popular altcoins are available for deposits and withdrawals. Crypto payouts transact within the same day while US dollar withdrawals can take up to a week to arrive.
Both options are legit, its just that the benefits of crypto greatly outweigh USD options even if you have no experience with Bitcoin and other cryptocurrencies.
NFL Playoff Sportsbook Promo Codes
At each of the online NFL betting sites listed above, sportsbook bonus cash offers are extended to new members making their first deposit. Some books even offer reload bonuses as well. So, what's the catch, right?
Conditions are usually attached that require additional play-through before winnings can be collected. The bonus cash is based upon a percentage of the deposit total with terms that differ at each NFL betting site.
If you can complete the requirements, then go ahead and take advantage of the extra NFL Playoff betting cash!
NFL Playoffs Betting Contests
Once the season is over, and all 14 teams have solidified their seeds in the NFL Playoffs, betting contests will pop up at the premiere online sportsbooks that we endorse here at SBL. These contests are often free for existing sportsbook members, and rarely do the entry fees exceed $20.
The most common type of NFL Playoff betting contests that we find each year are pick'em challenges, where participants must make correct selections against the spread or on the over/under for some or all games. The contests typically award the top 100+ finishers with cash, so these are not all-or-nothing affairs. As long as you're betting on the NFL Playoffs, you make as well take advantage of these contests and test your skill against thousands of other gamblers.
A total of fourteen teams create the NFL postseason bracket, with seven teams coming from each conference. The winner of each conference's four divisions, plus the next best three teams, regardless of division, will make the playoffs. The number one seed will be awarded a bye-week to rest up, while seeds two through seven will play games on week one of the playoffs.
Top 10 NFL Playoffs Fun Facts
From 1960-69, the NFL had a third-place game for the losers of both conference championship game called the Playoff Bowl.
Bart Starr won 90 percent (9-1 record) of his starts in the NFL Playoffs, which is the best out of any quarterback who has started at least five games in the playoffs.
The Ice Bowl played between the Cowboys and Packers in Green Bay, Wisconsin in 1967 is the coldest game in the history of the NFL Playoffs with the temperate at -13 degrees Fahrenheit at kickoff.
However, the Freezer Bowl featuring the Chargers and Bengals in Cincinnati, Ohio was the coldest game in the history of the NFL, not just playoffs. Kickoff temperature was -9 degrees Fahrenheit, but with sustained winds of 27 miles per hour, the temperature "felt" like -59 degrees.
During the 1972 Divisional Playoff game between the Steelers and Raiders with 30 seconds left, Terry Bradshaw's threw to John Fuqua, but Raiders Safety Jack Tatum lit up Fuqua, causing the ball to bounce off the collision. While in the air, Franco Harris snagged the ball before it hit the ground and ran 35 yards for the touchdown, winning the game for the Steelers and becoming known as the "Immaculate Reception."
The largest comeback in NFL history happened during the playoffs when the Bills came back from a 32-point deficit against the Houston Oilers after being down 35-3 to win 41-38 in overtime.
Only six teams in history have won in the NFL Playoffs without scoring a touchdown for the entire game.
Brett Favre and Tom Brady are the only two quarterbacks over the age of 40 to start and win a playoff game.
Tom Brady currently has 30 playoff wins, which is double that of any other player in NFL history. Joe Montana is second with 15 playoff wins.
The Tom Brady-Peyton Manning Rivalry was one of the best in NFL history and both are considered the greatest to ever play the quarterback position. Brady won 11 out of 17 matchups, but when it came for the playoffs, Manning finished with a 3-2 record against his archrival.