Super Bowl Betting With Bitcoin
Learn how to bet on the super bowl legally in the US.  We rank the leading legally licensed sportsbooks that accept USA players and Bitcoin deposits.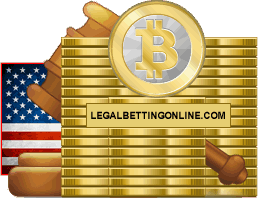 There are multiple elements relevant to legal Super bowl betting. These include odds, wagering options, paylines and deposit methods. Cryptocurrency wagering has grown increasingly popular in recent years, and one digital currency stands out amongst the rest—Bitcoin.
There are several different sportsbooks hosting Bitcoin betting for Super Bowl LV, and there are exclusive bonuses that come along with it. We've designed this page to provide as much information as possible on Super Bowl betting with Bitcoin. You'll find information on how to acquire Bitcoins, where to bet, bonuses and more.
Legal USA Superbowl Betting Sites Accepting Bitcoin
A Step By Step Guide To Using Bitcoin To Bet On The Super Bowl In The United States
Step 1: Locate a Legal Super Bowl Betting Site That Accepts Bitcoin

Licensed offshore sportsbooks present the best option for US bettors when it comes to placing wagers online. These online betting destinations typically host a more varied selection of betting lines and wagering options than what you'll find at any US based sportsbook, and the ones we've recommend also accept Bitcoin deposits.  Our list of sportsbooks only includes those Bitcoin sportsbooks that are legally licensed and regulated, and subject to strict regulatory oversight.

Step 2: Purchase Bitcoin

There are 2 major avenues for purchasing Bitcoins. You can buy Bitcoin from individual sellers, much like you would purchase any other sort of goods or services. You can also purchase Bitcoin through a digital currency exchange service. Coinbase, Kraken, Gatehub and Bitstamp are some of the more well-known alternative currency brokerage services.

You need a place to store the Bitcoins you purchase—this is where digital wallets come in. Software wallets connect with your bank account and allow for seamless transactions. Coinbase provides a wallet, making a one-stop-shop for your purchasing and storing needs.

You can also find wallets with mobile accessibility. Hardware wallets allow you to store your personal wallet information on an external device—similar to a USB drive. With these wallets, you can technically move your Bitcoins off the Web, which is considered more secure than purely online wallets.

Whichever route you decide to go, once you have your Bitcoins purchased and stored in a wallet, you are ready to begin trading and betting.

New BTC Purchase Method: Zelle

The newest, fastest way to buy Bitcoin is to use Zelle. If you live in the US and have an online or mobile banking account, you probably have access to the Zelle instant pay service. Zelle betting sites allow you to purchase BTC from private sellers, straight from your bank account. All you need to do to is make a free account at LocalBitcoins.com. From there, simply choose a seller, send them some USD through Zelle, and receive your Bitcoin. Then, just use that BTC to deposit as normal into your favorite Super Bowl betting site.

Step 3: Make a Bitcoin Deposit Into Your Super Bowl Betting Account

Depositing money into your offshore sportsbook account is a simple process. You must possess an active digital wallet and some Bitcoins. When ready to make a deposit, navigate to the Deposit page of the sportsbook and select the Bitcoin option.

Most sites require you to input the last 4 of your social security number to ensure your identity. From there, you will select the amount you wish to deposit. After agreeing to the terms of service, you will receive specific deposit instructions.

You will be redirected to a screen that shows you how much you wish to deposit, what the current Bitcoin exchange rate is and the wallet address for the sportsbook. This is when you toggle to your cryptocurrency wallet and issue a payment.

You can enter in the sportsbook's address in the recipient box, thus detailing where the Bitcoins are being sent. Once the Bitcoins have been sent you may confirm with the sportsbook.

Step 4: Be Aware of Bitcoin Bonuses And Promotions

Offshore sportsbooks present multiple opportunities to take advantage of promotional bonuses. These give players money to wager with at no additional cost. The most common type is a match bonus, or when the sportsbooks matches your deposit by a percentage up to a certain amount.

Bitcoin users have access to bonuses exclusively for cryptocurrency bettors. Be sure to read the terms and conditions of each bonus before claiming, as these can carry certain play through requirements. All bonuses are claimed upon making a deposit.

Step 5: Place Your Bet On The Super Bowl

With an active balance, you may begin placing wagers. All bets are tracked through the Bet Slip, which is a popup tool that shows you which bets you have placed and how much you stand to win. All bets are considered final when confirmed through the Bet Slip.

If you have deposited $100 worth of Bitcoin in your sportsbook account, you would just wager however much $USD up to $100. You do not have to enter in fractions of a single Bitcoin.

Step 6: Making a Withdrawal

Once you are ready to make a withdrawal from your sportsbook winnings, simply navigate back to the Cashier page. You will be prompted to confirm your identity and then enter in the amount of money you wish to withdraw. From there, you will be given an address to enter into your digital wallet. Withdrawn funds should be available within minutes—Bitcoin transaction are the fastest of any method.

Super Bowl betting is an easy process, even if you are using Bitcoin. The modern online betting market has adapted to include Bitcoin and other cryptocurrencies. If you want to learn more, we offer a comprehensive guide to bitcoin gambling for USA players covering the legalities and which sites are the most trusted.
Latest Bitcoin And Super Bowl News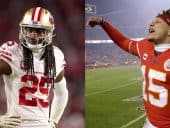 It's the Friday before the Super Bowl, and betting lines have either tightened or stabilized.  Let's have one last look at the odds to win Super Bowl 54 before championship Sunday. Who is the Super Bowl favorite? San Francisco +1.5 … Read more