Legal Android Sports Betting Apps 2023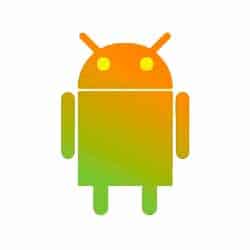 Android devices comprise roughly 50% of the smartphone market in the United States and are also responsible for a similar share of mobile web traffic. Legal Android sports betting apps are available in the USA both domestically and via offshore sportsbook sites.
The following guide is intended to assist Android smartphone and tablet owners in the USA in finding reputable and legitimate mobile sports betting apps. Below, we'll provide a list of the top Android gambling apps and review the options for mobile sports bettors that use Samsung, Google Pixel, Motorola, and other current devices.
Is Android Sports Betting Legal?
Yes. Downloading a domestic sports betting app or using a web-based mobile sportsbook on your web-ready Android is legal in the United States if you meet the minimum age requirements.
Domestic – Several US states have adopted laws allowing mobile gambling apps to be downloaded to Apple and Android products. Most require a minimum age of 21 to download and place a bet, but some are 18-friendly. 
Offshore – Bettors inside all US states can access offshore sports betting applications using Android-friendly mobile web browsers. No download is needed. Click on any mobile sportsbook link we've provided here using a current Android device, and the latest odds, props, game lines, and futures will be instantly accessible. Almost all of these apps are 18+. No laws in the United States prohibit gambling with a mobile sportsbook app that bases its operations offshore.   
The Best Sports Betting Apps For Android Devices 2023
Benefits Of Sportsbook Apps For Android
Of the many reasons for the growth in popularity of legal Android sports betting apps over the past few years is the ability to place a wager from anywhere the device is able to retain a connection to the Internet.
It is hard to imagine cranking up your car and driving several miles to place a bet at a domestic sportsbook when gamblers can accomplish the same thing using their Android tablet or smartphone.
There is also the benefit of allowing yourself a device outside of the Apple family of products. While iPhone sports betting and iPad sports betting apps also offer superior performance, Android delivers a legitimate alternative to those that prefer more open-ended operating systems.
Here are a few more reasons why Android users should consider using mobile sportsbook apps:
Using your Android device to bet on sports can be done anywhere inside the United States as long as you are of the appropriate age and the sportsbook accepts members from that region.
Sports betting is no longer confined to smoky casinos when gamblers opt for the offshore sportsbook applications we recommend for Android smartphones and tablets.  
Each Android gambling application we recommend is backed by SSL and TLS security, providing stellar online protection of personal data, financial transactions, and wagering activities.
Depositing and withdrawing with Bitcoin and other altcoins heightens the level of defense by delivering more complex encryption through the blockchain.
No geographical restrictions are imposed on Android devices when betting on sports using offshore gambling apps. As long as Android users are standing inside a US state that the offshore sportsbook app accepts members from, every square inch of the region allows for mobile sports betting if the smartphone or tablet is connected to the Internet via Wi-Fi or cell.
Propositions are always offered in greater magnitude when opting for offshore sportsbook apps versus their domestic brethren. Over 200+ prop bets can be created on any game or contest - something domestic apps cannot keep pace with.
The offshore sportsbooks we suggest for Android devices will never spam your inbox or text you with senseless propaganda. Sure, they offer promotions, but they trust that their members will investigate them if interested and will not blow up the inbox of any of their users, nor will they share information with third parties.
With a single finger, members can surf thousands of betting lines, props, futures, and more. These web apps operate like downloadable sports betting applications but don't require constant updates each time the software changes.
Betting Options At Android Sportsbooks
When gambling on Androids using offshore sports betting apps, the experience is nearly identical to the desktop sportsbook site, as the same wagering options, perks, and banking selections are ported to mobile devices.
Wagering types range from game lines, futures, prop bets, in-play betting, and other popular varieties making the rounds. On top of that, these mobile sportsbooks double as Android casino apps as well because most of them provide table games, online slots, and real money poker.
Here is just a taste of what Android users can place a bet on when using the top mobile sportsbook apps that we recommend.
Football Betting: NFL, Super Bowl, College Football, CFP, XFL, USFL, FCF, CFL
Basketball Betting: NBA, College Basketball, March Madness, International
Baseball Betting: MLB, College Baseball, College World Series, International
Hockey Betting: NHL, College Hockey, International
Combat Sports: UFC, Bellator, Boxing, Celebrity Boxing
Election Betting
Entertainment Betting: Awards Shows, Reality TV, Celebrity Odds, Pro Wrestling, Movies, Scripted Television
Tennis Betting
Auto Racing: NASCAR, IndyCar, Formula 1
Golf Betting
eSports, Virtual Sports, Simulated Sports
Depositing Funds And Withdrawing Winnings On Android Devices
Making a deposit or requesting a withdrawal at any of the mobile Android sportsbooks listed on this page works exactly the same as when using a desktop PC or laptop. All USD and cryptocurrency sportsbook banking options available online are also offered on mobile sports betting apps when using Androids.
We prefer cryptocurrency for their speedy transactions, lack of processing fees, and same-day withdrawals. USD options like debit/credit cards and bank wire transfers are also out there for Android bettors that prefer cash over crypto, but keep in mind that these methods include fees and lengthy processing times that can take days to complete.
Android Sportsbook Promo Codes
Just about any time that a sportsbook deposit is made at an online Android sportsbook that we endorse, bonus cash offers are extended that add extra money to bankrolls for use in sports betting. The offers are usually the best and most advantageous on the initial deposit, but follow-ups often qualify as well.
Each sports betting app will feature a promo section that details their sportsbook bonus offers. We strongly advise reading through all terms before accepting any optional sports gambling promotions. Typically, rollover conditions are attached that require extended play, so ensure the sportsbook promo meets your bet schedule before taking it.
There are also promos for mobile poker apps and casino applications that are offered by our top online sportsbooks for Android.
Legal Android Gambling FAQs
The only differences between older and newer Android models in regard to mobile sports betting are screen size and processing speed. The newer, the better, but even older Androids that still receive operating system updates can instantly pull up betting odds. The most reliable Android smartphones on the market today are the Google Pixel series, Samsung Galaxy A and S series, and Motorola edge and moto models.