Kentucky Legal Online Gambling For 2019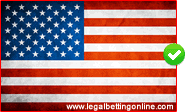 When it comes to regulated state based gambling in Kentucky, there is not an overwhelming warm or friendly environment for this type of entertainment. There have been several attempts in which gambling has tried to gain some traction in the state, but thus far, the extent of betting options for Kentucky residents includes the state lottery, charitable gambling and pari-mutuel wagering. Yes, options are sparse and changes to this have been unwelcome. So, Kentuckians have to either settle for what they've got, travel to a neighboring state that offers more gambling entertainment selection such as the riverboat casinos in Indiana, or learn more about legal Kentucky online gambling options and what is available.
Providing insight into opportunities for residents of the Bluegrass State to access legally sanctioned gambling entertainment is the primary objective of this guide. In order to do this, we provide information about the legalities involved and how state and federal laws impact players. It is our position that the gambling community is best served by supporting players through delivering resources that enable them to make informed decisions regarding their level of involvement in land based and online gambling. To that end, we also provide recommendations for legally sanctioned and secure destinations that welcome Kentucky players in order to ensure that everyone has access to a premium, safe and legal gambling experience.
Gambling Laws In Kentucky

Anti-gambling laws were present in the state's constitution early on as an effort to combat the corrupt lotteries that were taking place in the 1800s. The exception was racing, with the first Kentucky Derby taking place in 1875. Early unregulated gambling in Kentucky had a very strong presence in the state's culture. In fact, some historians believe that Newport Kentucky was a turn of the century gambling hub comparable to Las Vegas' status in modern times. The crime and illicit activity that came along with an unregulated gambling industry drove the state to take on a fairly anti-gambling position that has remained in place through today. Very little expansion has occurred throughout the years, and any efforts to legalize casino gambling continue to fail in the Senate.
The gambling laws in Kentucky are contained within the Kentucky Revised Statutes. According to the state's statutes, legally permitted gambling in the state is limited to pari-mutuel racing, lottery, bingo and other charitable games, and social or home poker games. All of the gambling laws that Kentucky has on the books that are prohibitive in nature are directly targeting owner operators, and not players. The state's statutes have not criminalized the act of participating in gambling entertainment but rather have made it a crime to offer unlicensed gambling services to players.
At this time, it is not legal to own or operate an online gambling site in Kentucky with the exception of the licensed racetracks in the state that offer online betting for races. This means that there are no state licensed online casinos, poker sites or sportsbooks. Kentucky residents can legally engage in online gambling entertainment as long as it is an offshore destination that is legitimately licensed and regulated.
Penalties For Violating Kentucky State Gambling Laws
Profiting from the operation of an illegal gambling activity is a class A misdemeanor. The charge is greater if the subject profits or looses are an amount in excess of $500 within 24 hours, in which case it becomes the 'promotion of gambling' and is then considered to be a class D felony, holding a jail term of more than one year and a hefty fine. Kentucky's efforts to seize 141 domain names in 2008 indicate that state leaders and lawmakers are intent on preventing any type of illegal gambling activity, and will go to whatever lengths they deem necessary to do so.
The Future Of Online Gambling In Kentucky
There have not been any viable efforts made to legalize state regulated online gambling in Kentucky as of yet. In fact, the only introduction of legislation related to online gambling was an effort to make sure it never showed its face in the state. In 2008, the then governor Steve Beshear sought to seize 141 gambling related Internet domains. A judge did honor the governor's request and sign the order, but it was later struck down. Beshear saw online gambling sites as a threat to the state's online pari-mutuel websites, referring to them as leeches.
Other than this oppositional effort to attack existing online gambling sites, there has not been any legislation introduced either for or against state licensed online gambling. There is no outward indication that anyone in leadership in Kentucky is interested in pursuing legislation that would allow state regulated online gambling to become legal in the Bluegrass state. The fact that state side online gambling is not legal does not affect access to offshore online gambling sites for residents however. As long as an online gambling site is licensed, regulated and located outside of the United States, then betting at this type of destination does not violate state or federal laws and is not prohibited by law.
Forms of Gambling That Are Currently Legal in Kentucky
Pari-mutuel Racing – Horse and dog racing have been a part of the fabric of Kentucky's culture since the early days, with the first Kentucky Derby taking place in 1875. Kentucky has multiple racetracks, and offers both live and online betting on pari-mutuel racing.
Lottery – The lottery was the second form of regulated gambling entertainment to emerge in the Bluegrass State, becoming legal in 1988. The first state lottery ticket was sold the next year. Kentucky was among one of the first states to allow online lottery ticket machines. Residents can also play various intrastate lottery games in Kentucky.
Poker – Home or social poker games are permitted as long as they comply with restrictions imposed within Kentucky's gambling laws. Those restrictions include not 'promoting gambling', which constitutes a profit or loss of that exceeds $500 per day.
Offshore Licensed Online Gambling – There are no state laws in Kentucky (nor any federal laws for that matter) that prevent citizens of the state from engaging in licensed and regulated online gambling that is based outside of the Untied States. The state's efforts to seize multiple web domains as 'illegal gambling devices' failed and the laws and statutes in KY have no reach into online gambling businesses located outside of state borders. In response to this attempt to curtail online gambling through domain seizure, several prominent online gambling sites do not accept Kentucky players. This guide will provide you with information as to which premium and legally sanctioned gambling sites do welcome players from Kentucky.
Forms Of Gambling That Are Not Yet Legal in Kentucky
Casino Gambling – There are no commercial casinos in Kentucky, and it is not legal to engage in casino games for real money outside of approved charitable gambling. There have been a few efforts made to consider expanding gambling in the state to include casino gambling, however the Senate has never allowed the topic to be presented to the people, and all efforts have hence failed before really taking on any life.
Poker Rooms – Outside of social or home poker games, playing poker for real money in Kentucky is not legal yet. This will not likely change until casino gambling is legalized.
State Licensed Online Gambling – There are not any state licensed online gambling options available to players in Kentucky. State lawmakers have been staunchly opposed to the possibility of allowing online casino or poker gambling because they feared it would negatively impact the existing pari-mutuel wagering industry, which offers online betting on races.
Is Online Gambling Legal In Kentucky?
Here is the bottom line for any player wishing to participate in playing for real money online: "There are no Kentucky State laws that make the act of gambling online illegal". So if you choose to play online for real money, you would be within the confines of the law as long as the site you choose to play at is located offshore in a legal gambling jurisdiction. We list gambling sites that meet this criteria further down the page.
KY State Facts & Quick Jump Menu
Bovada Sportsbook & Casino

Bovada Casino & Sportsbook is the most popular online gambling site that currently accepts players from Kentucky. They are also one of the most trusted sites in the industry, so anyone who opens a new account at Bovada can rest assured that they are playing with one of the most legitimate and legally licensed sites available to US players.
Bovada offers many different wagering options to players including a full service sportsbook, both a downloadable and instant play casino, a poker room, horse betting and much more. And all of this is available under one simple player account. In total players can claim up to $4250 in matching bonuses.
 Pros
Sports, casino & horse betting available
Desktop and mobile betting app available
Live in game wagering options
Easy deposit options via credit cards or bitcoin
Most trusted site - never missed a payout
 Cons
Excluded States: NY, NV, NJ, DE, MD
Are Online Casinos Legal in KY?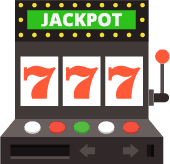 As mentioned above, it is not legal to own or operate an online casino within the state of Kentucky. While the state is not interested in prosecuting players who engage in unlicensed online gambling, they are serious about prosecuting illegal gambling operations existing either online or offline. So to put it simply, state licensed online casinos are not legal at this time. In addition, the state does not allow any type of brick and mortar casino businesses to operate either.
The best option for Kentuckians who are interested in casino gambling without having to travel to a neighboring state is to consider offshore destinations. These are online casinos that are licensed, regulated and located overseas in nations that have already legalized online gambling. The legal US online casinos we recommend in this guide are licensed offshore gambling sites that welcome
None of the gambling laws enforced by the state of Kentucky or the federal government prohibit players living in or visiting the Bluegrass State from enjoying casino games online at websites that are legally licensed and regulated offshore. Since Kentucky lawmakers are not really pro-casino gambling, it could be a rather long time before the state sees any movement to legalize state licensed online casinos, or even land based casinos. This means that legal Kentucky online gambling from offshore destinations could be the best solution available to residents for quite some time.
Legally Licensed Online Casinos
That Accept Kentucky Players
Is Online Sports Betting Legal In Kentucky?

There are only four destinations in the US that are allowed to offer brick and mortar sports betting, and not a single one that is permitted to offer online sports betting. The reason for this is due to two US federal gambling laws that govern domestic sports betting. The first one is the Professional and Amateur Sports Protection Act (PASPA), which outlaws state licensed sports betting everywhere except for Nevada, Delaware, Montana and Oregon. The Federal Wire Act prohibits US based online sports betting across the entire nation. These two laws combine to effectively outlaw any type of US based sports betting action, either online or offline (with the four previously mentioned exceptions), and to make sure the industry does not expand.
With these two federal laws in place, most states do not really address sports betting in their statutes and state gambling laws. There's really no point when federal law trumps state law in this case. The emergence of Fantasy Betting has triggered some states to address sports gambling related topics, but not many and not Kentucky. The good news is that Kentucky sports fans do have some options when it comes to legally betting on sports in Kentucky. No, they are not state regulated options, but they are high quality, secure and legally sanctioned. Kentuckians can visit licensed and regulated offshore sportsbooks that are operating legally within the industry and that welcome gamblers from the Bluegrass State. You are free to bet on the Kentucky Wildcats or any other team or sport you follow from around the globe.
Best Kentucky Online Sportsbooks
Online Poker In Kentucky

Online poker in Kentucky is pretty much an identical situation as the online casino gambling niche. There are not any state licensed options available, but there are some pretty nice legally licensed offshore options that welcome Kentucky players. As with casino gambling, you would not be violating any state laws when participating in online poker gaming as long as the website is operated outside of the US, holds legal licensing and compliance certifications, and is subject to regulatory oversight from a respected and legitimate governing jurisdiction.
The online poker sites you see recommended on this page all accept players from Kentucky, and all offer legal US online poker action through a licensed and regulated destination that is based outside of the United States. By restricting your online poker playing to these types of destinations, you will not be violating any type of state or federal laws concerning gambling.
Top Rated Poker Sites
Open To Kentucky Players
Latest Gambling News In Kentucky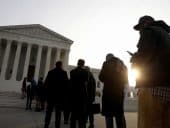 2018 is a big year for gambling legislation, at the forefront of it all stands New Jersey …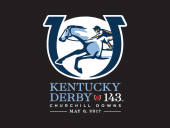 The Kentucky Derby hosts its share of fan favorites. Horse racing enthusiasts follow these horses throughout the …