South Carolina Legal Online Gambling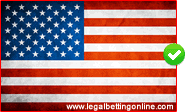 South Carolina is by far one of the most conservative states in the US when it comes to gambling, coming in second to the state of Utah. There are only two forms of state approved gambling formats available in South Carolina: charitable bingo and raffles and the state lottery. Even social games, such as home poker games, are illegal in the Palmetto State. We would have to say that South Carolina is probably not the prime location for anyone seeking even a decent range of state sanctioned gambling entertainment.
With so few options concerning regulated gambling entertainment in the state, why did we even bother creating a resource guide for this state? The primary reason we still considered it worth our time and effort to navigate the gambling legalities in South Carolina is because there are legal gaming options that many citizens or visitors to the state may not be aware of. We want to provide everything possible to support players in making informed decisions regarding their involvement in gambling opportunities.
The following information is a look at the legal status of gambling in South Carolina, covering both land based brick and mortar options as well as legally licensed online gambling opportunities. We provide insight based on our extensive experience in the gambling industry as professional analysts. Please do not mistake our input regarding legal state gambling as a substitution for professional legal advice or services. We are not attorneys and are not qualified or licensed to provide any type of professional legal service. We are however experience gambling professionals with a combined range of experience that spans decades.
SC Gambling Laws

The Code of Laws in South Carolina does not address online gambling from an operator or player standpoint. This means that South Carolina has not taken any steps to legalize state licensed online gambling in any form, which makes it illegal for anyone to own or operate an online gambling site within SC borders. However, there is more to the story here. The state's laws also do not prohibit anyone form enjoying legally sanctioned online gambling that is provided by a licensed, regulated and certified online gambling business that is located outside of the United States.
Offshore gambling sites that are licensed and regulated by a respected governing jurisdiction can legally offer their services to players in the US because they operate within a region that has expressly legalized online gambling already. There are no provisions contained with the state laws or US federal gambling laws that legally prevent players in SC from enjoying online gambling at legitimately licensed and regulated South Carolina friendly Internet gambling sites.
Is Online Gambling Legal In South Carolina?
Online gambling is considered legal in South Carolina due to the fact that there simply aren't any laws that prohibit players from gambling online in the state. As a matter of fact, SC doesn't even mention online gambling at all in their gambling statutes. We are not lawyers, but we know you can't get charged with a crime for a law that doesn't exist.
SC State Facts & Quick Jump Menu
Bovada Sportsbook & Casino

As mentioned above, SC doesn't offer any state regulated online gambling options yet. And until they offer legal online gambling like several other states, the only choice South Carolina residents currently is to play with an offshore site.
One particular site (Bovada) is a household name for US players. They are the largest and most trusted offshore gambling site and for good reason. They've never missed a payout and offer everything players could want all under 1 roof including real money casino games, sports betting, horse betting and more.
 Pros
Bet sports, horses and casino all from one account
45/50 US states accepted
Most trusted name in the industry
Mobile betting available
Live in-game wagering options
100% legally licensed and regulated site
 Cons
Excluded States: NY, NV, NJ, DE, MD
Is Playing Online Casinos For Real Money Legal For South Carolina Residents?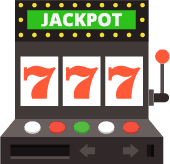 Neither brick and mortar nor state based online casinos are legal in South Carolina. Gambling cruises are as close as the state's players can come to any state regulated casino options. Thankfully, South Carolina players have some alternatives available to them. There are a number of legitimate online casinos that are legally licensed, certified and regulated outside of the United States. By visiting legally sanctioned offshore online casinos, players from SC can enjoy a secure, high quality online casino experience without violating any state or federal gambling laws. The key element here is to ensure you only visit online casinos that are operating legally within the industry and that hold the proper credentials. We also require that any casinos we recommend in this guide also utilize state of the art security protocols and deliver a premium gaming performance.
Legally Licensed Online Casinos
That Accept South Carolina Players
Is Sports Betting Legal In South Carolina?

US federal laws effectively prevent South Carolina from initiating any type of state sanctioned sports betting options, either online or offline. As with casino and poker gambling, offshore online sportsbooks that are licensed and regulated are viable options for South Carolina residents seeking legally sanctioned sportbook gambling entertainment. The sportsbooks listed on this page are all legitimately licensed and regulated, and all of them accept players from South Carolina. US bettors, including those living in or visiting SC can legally engage in online sports betting at these sites without fear of breaking any state or federal laws.
Best South Carolina Online Sportsbooks
Is Online Poker Legal in SC?

Since is it not legal to own or operate an online gambling site within South Carolina's borders, there are not any state licensed online poker sites. Poker players in the Palmetto State do have access to some industry leading offshore poker sites that accept players from South Carolina. Our team of industry professionals has reviewed all the poker rooms that we have featured in this guide. They are each verified to be legally licensed, compliance certified and regulated. We also evaluated the quality of their software solution, user interface and performance.
Top Rated Poker Sites
Open To South Carolina Players