Montana Legal Online Gambling Guide 2018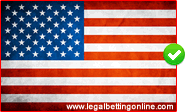 The state of Montana has some form of legal, regulated gambling in every single county within its' borders. Montana's stance on gambling entertainment has a presence at both ends of the spectrum. The state is fairly liberal with several forms of betting, including poker, casino games, bingo, lottery and pari-mutuel wagering. However, they have some staunch anti-gambling laws concerning other forms of betting. They have managed to represent the most tolerant and the most intolerant gambling environments simultaneously. Another unique aspect to the legal status of gambling in Montana is the state's exemption from PASPA (Professional and Amateur Sports Protection Act), which means that it is one of four states in the US that can legally offer sports betting without violating any federal laws.
This page of our guide provides a look at the gambling laws in Montana, how those laws affect what players in the Treasure State have at their disposal for both brick and mortar and online gambling options. We provide a comprehensive explanation of the legalities involved as well as recommendations made by industry professionals with a combined range of experience that spans decades. Please understand that this information is not intended to substitute for professional legal advice or services. We are not attorneys or licensed legal professionals. We are simply providing insight based on our understanding and extensive experience with the intricacies of the online and offline gambling industries and navigating the legalities involved.
---
Online Gambling Laws in Montana

Montana is one of the few states that actually address Internet gambling. In 2005, the state passed a law making it a crime to engage in gambling through the internet. The statutes governing this prohibition are contained within the Montana Code Annotated 23-5-112.19.e. The definition of Internet Gambling clearly classifies participating in gambling activities via the Internet as an illegal act, even if the business offering the betting services is operating legally within the industry. That being said, the state has yet to investigate or prosecute anybody for participating in online gambling from a player position.
If you do decide to engage in licensed gambling online from offshore betting destinations, we urge you to selectively visit only those sites that have been vetted by industry professionals. Not only do you stand the best chance of landing at legitimate gambling businesses, but it is definitely the safest way to approach things. By considering professional input regarding the legitimacy and quality of online gambling sites, you eliminate the risk of landing at a questionable or predatory gambling site that is providing the illusion that they are operating legitimately within the industry when in fact they are out to defraud players and even steal personal identities. The gambling sites listed in this guide all accept US players, and they have all been vetted by our team of analysts and verified to be legitimate, secure and high quality destinations.
We cannot tell you that it is risk free to gamble online from Montana, or with 100% certainty that you are not going to be violating state law. The waters are just too murky regarding interactive gaming on the Internet in the Treasure State to provide you with a definitive answer. We can tell you that the state has not gone after anyone for gambling online, and that they don't have the resources to monitor residents' online activities or to enforce this type of ban on Internet activities.
Does this mean that they will never ever cherry pick individual online gamblers at some point to prove a point? Nobody can say for sure. Are they actively monitoring online activity of the masses in order to do so? There is no indication that law enforcement agencies are making any efforts to identify or investigate online gamblers at this time. Should that information change anytime in the future, we will update this information to reflect it.
Is Online Gambling Legal In Montana?
The topic of offshore Internet gambling sites that are licensed and regulated and offer their services to US players remains in the 'gray area' when it comes to gambling legalities in Montana. The state clearly says no to being involved in online gambling, but do these laws reach beyond applicable state lines to prohibit offshore gambling from legitimately licensed online betting destinations? That is the million-dollar question. We certainly do not encourage anyone to violate state or
federal gambling laws
, however nobody is really sure where things stand when it comes to legal offshore online gambling opportunities.
Will Montana Ever Legalize Internet Gambling In The State?
Based on the fact that Montana went to the trouble to make online gambling illegal, something that only one or two other states has done, we are not holding our breath in anticipation of state licensed online gambling initiatives emerging in the near future. We also would not rule it out long term. Should a move be made nationally to embrace some type of legally sanctioned online gambling, or if the majority of states pass online gambling legislation in favor of the concept, it is possible that Montana will jump on that band wagon based on the nature of competition as a thriving gambling destination.
MT State Facts & Quick Jump Menu
---