Legal US Online Sports Betting 2023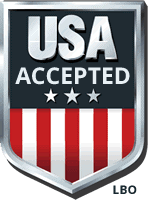 The allowable forms of legal online sports betting may vary drastically from one state or country to another, and wagering on sports events on the internet has become a popular, multibillion-dollar industry.
Legal betting online has taken off on multiple levels, with sports betting being one of the most popular legalized options available.
Naturally, the most commonly wagered on events include football, basketball, and baseball. The comprehensive sports betting sites that we feature also offer a wide range of betting lines that cover both popular sports niches as well as some of the more refined, less popular types of events.
You may even find yourself interested in a sports category you really never knew much about until now. Below you will find information about the most popular sports that are available to bet on right now, where to legally bet on sports online, and what kind of sportsbook bonus offers are available.  Everything we mention here is available to American bettors through online sportsbooks operating legally outside of the United States. 
What Sports Can I bet On In September 2023?
Is Online Sports Betting Legal In The United States?
Offshore: Yes. There are no federal laws prohibiting US-based gamblers from betting on sports through online sportsbooks that are legitimately operational outside the country. There is one state – Washington – that specifically prohibits all online gambling regardless of the legal status of the destination, though WA online betting laws are historically unenforced. 
Domestic: Thanks to the 2018 repeal of PASPA, individual states may now determine the legal status of both online and offline sports betting within their borders. Several states have already passed legislation authorizing state-regulated sportsbook gambling with some of them including domestic online sports betting within their range of legal betting activities. We expect to see the expansion of domestic sports betting continue through brick-and-mortar sportsbooks and online sports betting sites.
Best Online Sportsbook For 2023
Bovada Sportsbook
#1 Rated Legal Online Sportsbook For 2023
Bovada Sportsbook is one of the best legal online sports betting sites in the industry, featuring betting lines for all types of USA and international sports. Not only does Bovada LV boast a ton of sports odds and a custom prop builder tool, you'll also get access to Bovada entertainment odds, Bovada political odds, and more. If you can bet on it, you can bet on it at Bovada!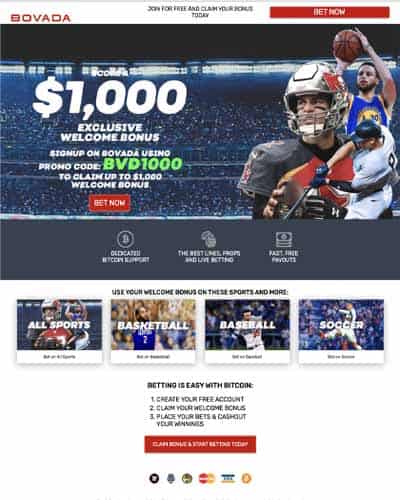 US Friendly - Most US States Accepted

Most reputable name in online sports betting

Licensed by Curacao - Operates within Costa Rica

Generous 50% bonus up to $1,000 for new members

Easy deposits using credit cards or Bitcoin/crypto

Fast and reliable payouts guaranteed
Only US, Mexico and Brazil players accepted

Residents of DE, MD, NJ, NV, NY not accepted

Limited deposit options compared to other sites
Top Legal Online Sportsbooks Open To All USA Players
A Video Tutorial For How To Bet On Sports
Is It Illegal To Bet On Sports In The United States?
No, online sports betting is not illegal in the United States. Reputable offshore sports betting sites have never been prohibited at the federal level, and only one state (WA) nominally imposes restrictions for this form of betting entertainment.
The US-friendly offshore sportsbooks you see on this page are all operating legitimately within the industry. Online sportsbooks have betting lines on everything from football and US politics to eSports and entertainment.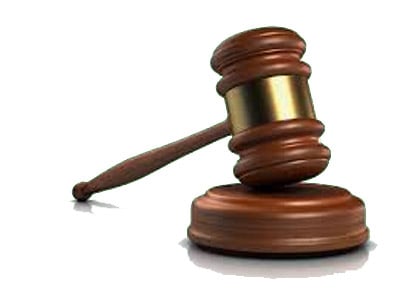 The Professional and Amateur Sports Protection Act (PASPA) was a federal law that prevented domestic sports betting in most of the USA for 25 years, but in May of 2018, the Supreme Court voted in favor of sports betting 6-3 when they ruled that PASPA was unconstitutional.
This decision made it legal for states that were not previously exempted from the law to pass legislation to allow state-regulated sportsbooks to operate inside the USA. Now that there is no federal ban on sports betting, multiple states have already passed sports betting laws, and many more have legislation in the works.  Below we list the status of local sports betting in each state.
Where Is Sports Betting Legal In The USA?
Sports betting has the potential to be legal in all 50 states given the 2018 SCOTUS decision that repealed PASPA. Just like online casino and poker gambling, states must vote to legalize sports betting within their borders.
Several states have already passed legislation on legal brick-and-mortar sports betting and have launched their domestic sports betting operations. It is possible that some states will choose not to legalize sports gambling options, with Utah and Hawaii being historical gambling holdouts.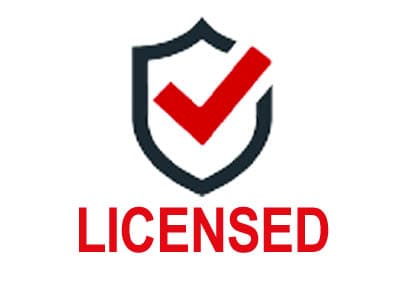 Legitimate, authorized offshore sports betting will still be legal regardless of whether or not your state has legal regulated options available (unless a state passes legislation explicitly mentioning offshore brands as being illegal). Mobile sports betting apps are available in many states that have domestic sportsbooks as well as others that don't have state-based options. We will keep this page updated on which states offer locally regulated sports betting options.
States Offering Domestic Sports Betting Options In 2023
Several US states have enacted legal sports gambling legislation, which has allowed these states to regulate and tax sports betting operations. Nevada has long had the capability to offer sports gambling even during PASPA's rule over the US, but now they're no longer the only game in town.
For a comprehensive list of where each state stands re legal domestic sports gambling, the following drop-down menus have all the up-to-date information you need to make an informed decision.
States Where You Can Bet Sports Online In September 2023 Without The Fear Of Breaking Any Laws
While the following states haven't all passed laws to legalize sports betting, they also don't have any laws that specifically ban it (with the exception of Washington state, which bans all forms of online gambling regardless of the source). That said, we don't know of anyone that has actually been charged for the act of online gambling in WA.
As we explain all throughout this site, with the exception of WA, players residing in any of the following states can legally bet on sports via an offshore sportsbook that holds the proper credentials.
* Click on the states below to see sports betting laws.
FAQ's On The Legalities Of Betting On Sports In America
We are pleased to say that the 2018 repeal of PASPA has minimized the federal government's hold on domestic sports betting.
The Federal Wire Act does prevent any state-regulated sportsbook from accepting any bets across state lines, but this is now the extent to which federal law places restrictions on the industry.
Individual states now have the authority to dictate their regulations, restrictions, and prohibitions concerning sports betting.
We have seen multiple states embrace this new freedom by passing legislation to authorize state-licensed sports betting, including online betting.  Most industry insiders expect the expansion of domestic sports gambling to continue.
Before PASPA's repeal, the  Federal Wire Act prohibited gambling through an electronic means or by phone. When this law was established, bookies were set up by the mob and were running illegal gambling operations in excess. This law was the method by which law enforcement could put an end to these operations.
While the law was previously used to prevent US-based online sports betting, the law now simply restricts interstate wagering.  Now that state-regulated sports gambling is no longer prohibited by the Professional and Amateur Sports Protection Act, the application of the Wire Act changed significantly.
In 2019, the DOJ revisited their stance on the Wire Act from 2011 and deemed it necessary that all types of gambling businesses and states licensing these services must make their operations completely intrastate and were given 90 days to comply to this new standard. Some states are ready to sue the new opinion. However, the opinion has been revised since to apply only to sports betting, as usual. 
PASPA, or the Professional and Amateur Sports Protection Act, prohibited 46 states from offering any type of regulated land based betting options. The law was passed in 1992 and exempted Nevada, Oregon, Montana and Delaware.
These 4 states already had some type of sports betting available so they were grandfathered in. All other states had a year to pass legislation that introduced regulated betting, but none did so.
For over 25 years, PASPA limited these 46 states from introducing any type of sports betting. Even the 4 exempted states could not introduce any new type of betting that wasn't present at the time of PASPA's enactment.
Only Nevada featured single-game wagering options. PASPA was overturned by the SCOTUS in 2018, and now each state can choose to legalize or prohibit sports betting at their pleasure.
Over time, sports betting grew increasingly popular and the demand for legal betting options grew. New Jersey attempted to circumvent PASPA by passing legislation that authorized its existing casino locations to offer sports wagering. The state was sued by the major sports leagues and the law was shut down by the federal government.
New Jersey decided to appeal the government's action. They lost multiple times in lower circuit courts but somehow landed an audience with the US Supreme Court.
SCOTUS opened the case in December 2017 with oral arguments. After months of deliberation and testimony, SCOTUS ruled in favor of New Jersey and deemed PASPA unconstitutional.
The law was overturned as of May 14, 2018. This means that the 46 states once blocked by PASPA can now vote in legal sports betting should they choose to do so.
The third and final important gambling related law in the US is the UIGEA law, also known as the Unlawful Internet Gambling Enforcement Act, which does not affect the legality of player participation in online gambling, contrary to popular belief.
This law, in fact, provides regulatory oversight concerning how online gambling transactions can be processed. The Act does not address or target players in any way, nor does it prohibit US players from enjoying online gambling options.
The UIGEA is directed at payment processors and attempts to establish a safe and secure environment for processing gambling related transactions free of fraudulent and money laundering activities.
In 2018 the Supreme Court of the United States ruled that PASPA was unconstitutional and opened up the doorway for states to enact their own sports betting laws and regulations.
Since the ruling, several states (Nevada, Delaware, Arkansas, New Jersey, Mississippi, West Virginia, Pennsylvania, Rhode Island, Iowa, Virginia, and New Mexico, among others) have already begun accepting bets on sporting events and more states are expected to legalize domestic sports wagering in early 2019.
Several other states have also passed domestic sports betting bills but have yet to launch. At least a dozen other states have a pending sports betting bill that will need to pass before domestic sports betting is legal in those states.
As long as you limit your sports wagering to legal, safe sports betting destinations on the Internet which are subject to genuine oversight by a respected governing jurisdiction or industry watchdog association, then you will not be breaking the law.
The online sportsbook brands recommended throughout this guide have been carefully vetted by our team of analysts, and they are all compliance certified to offer their sports wagering services to players in the US and around the world.
Online sportsbooks employ at least one incentive to try to attract customers whose history can be traced back to the "house comps", or complimentary bonuses, that started in Las Vegas at traditional brick-and-mortar casinos. These sportsbooks will often times offer online sportsbook bonuses matching a percentage of your initial deposit when you open an account.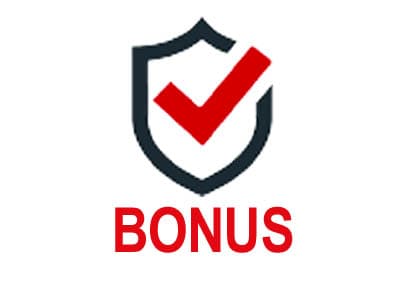 For instance, a particular sports betting site may offer an extra $25 for every $100 you deposit as a way of saying thank you for favoring their company over another.
With approximately $10 billion wagered on the National Football League Superbowl globally every year, much of it online, it is easy to see why websites are happy to spend money to attract customers.
When coupled with the 24/7 access and worldwide reach of the World Wide Web, this generous welcome bonus offers an attractive advantage over physical land-based sportsbooks.
And for those sports lovers who enjoy the excitement that sports betting can provide, but do not have a physical proximity to a brick-and-mortar sportsbook, the Internet provides a simple answer.
There are also financial and time considerations to be made when you plan on wagering in a land-based casino. These considerations simply do not exist in the current world of wagering online, and help drive the global multibillion dollar business in its current state.
There are several common sports bet-type options for most games, and they're fairly universal. The most common bet type is the straight bet, where you simply pick a winner. Spread betting is also popular, most notably for football and basketball betting. In baseball, spread bets are called run line bets, and in hockey, they're called puck line bets. Finally, totals betting – aka over/under betting – rounds out the "Big Three," and together these wagers represent a given game's "line."
Other popular sports betting options are parlays, teasers, proposition bets, and futures bets, the latter of which are generally available all year long regardless of whether your particular sport is in season. The best online sportsbooks also now include custom prop builder tools, so you can create tens of thousands of different wagers for every single game. Live betting is also supported for every contest of the day.
A Video Guide To In-Play Betting On Live Game Lines
Additional Sports Betting Guides Included In Our Series:
Betting online has truly become one of the most popular venues of online entertainment. Following are some of the niches that make up the most popular betting lines found at most sports betting sites that accept USA players. You can check for up to date player and team stats, game schedules, latest news, and more.
All this information will assist you in making informed wagering decisions. The recommended sites you see above also provide great statistical information and the latest news on the players and teams to help you in your wagering options.
Additional Online Betting Platforms