Canada Legal Online Gambling
Covering Gambling Laws In Canada, News, Online Casinos, Poker And Sports Betting Sites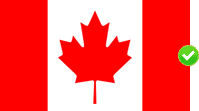 Canada is definitely involved in the online gambling market, and is home to one of the most respected and reputable online gaming authorities, the Kahnawake Gaming Commission. Prior to the 70s, Canada had rather stringent restrictions concerning gambling in general. Since that time multiple legislative changes have occurred that have allowed the gambling industry to become integrated into Canada's culture and evolve into a thriving part of the nation's economy. Canadian residents are able to legally enjoy online gambling from a variety of sources, including local government licensed online gambling sites as well as legitimate offshore gambling sites that are licensed and regulated abroad.
However, there are some questions that frequently emerge regarding the legalities of online gambling in Canada. The gambling community in Canada also seeks information about effectively selecting an online gambling destination that is reputable, secure and offers a premium betting experience. This guide will focus on providing you with information on both of these topics that is accurate, up to date and applicable to your personal decisions regarding online gambling entertainment. Once you have insight into what is and is not legal for Canadian players, you can make informed decisions about your level of involvement with online betting. Our casino, poker room and sportsbook recommendations can assist you in locating a Canadian friendly online gambling site that is compatible with your personal betting preferences and objectives.
Is Online Gambling Legal In The Canada?
Canadian players should know that Online Gambling Is 100% Legal In Canada. As our laws section below explains, Canadian players can choose from local gambling sites located in Canada, or offshore sites located outside the country. Both are perfectly legal for Canadian residents.
Online Casinos In Canada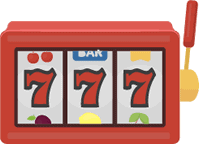 There are a number of online casinos based in Canada that have been licensed by individual provinces within Canada. These sites are legally operating within the industry and provide a substantial range of casino games. In addition, Canadian gamblers have the option of enjoying online casino games through offshore destinations that are licensed and regulated to provide services to players around the world. It is not against the law in Canada to engage in online gambling as long as it is done through an Internet casino destination that is licensed and regulated. Participating in unlicensed or unregulated online gambling is in fact against the law, as is providing this type of illegitimate betting service to players.
Since online casino gambling is legal for Canadian players, the hard part is making sure you restrict your gaming action to only legitimate, licensed destinations that provide adequate security and a high quality gaming experience. This is another area that our guide can be quite useful to you. Our team of industry analysts has collectively vetted each Canadian online casino listed on this page, and has verified their legitimacy, quality and reputation within the industry. You will see below some of the criteria we look at to determine a brand's eligibility to be included in our guide.
Legal Canadian Friendly Online Casinos
(Play In CAD)
Site
Review
Bonus Offer
CA
Visit
Read Review

100% Max

$5,000
Play now

100% Max

$500
Play now
---
Is Online Sports Betting Legal In Canada?

Sports betting is much more accepted in Canada than some other nations, such as the USA. In fact, there are multiple locally based online sportsbooks licensed by the Canadian government. Currently there are some regulatory restrictions on sports betting action offered by local online sportsbooks, however there are efforts underway to remove those restrictions and expand the wagering options available to bettors.
In addition, there are a number of legally sanctioned offshore Canadian sportsbooks that welcome Canadian sports fans who are interested in placing wagers on their favorite sports teams and events. There are no laws in place within Canada's criminal code that prohibit residents from engaging in this type of betting entertainment as long as participants are of legal age and do not place bets at any unregulated or illegitimate sports betting sites. This page will provide you with our top recommendations for secure, legal and high quality online sports betting destinations.
Legal Online Sportsbooks For Canadians
(Play In CAD)
Site
Review
Bonus Offer
CA
Visit

100% Max

$200
Play now

50% Max

$1,000
Play now
---
Legal Online Poker Options In Canada

As with casino gambling, each province in Canada has the right to embrace or reject online poker for their region. Provincial jurisdiction is in place for Canada based online gambling. There are also no laws prohibiting Canadian residents from enjoying online poker that is offered through legally licensed offshore poker rooms. These sites hold licensing credentials and certifications from other countries where online poker has been legalized.
The legal Canadian online poker rooms you see listed on this page have each been placed through a very intense review process by our team of professional industry analysts. Each of them is legally licensed and subject to regulatory oversight by a respected governing jurisdiction. They have been personally vetted by us and were found to be among the leading options for those seeking legal online poker for Canadian players. Each site accepts residents form Canada and delivers a premium poker gaming experience.
Top Rated Poker Sites Accepting Canadians
(Play In CAD)
Site
Review
Bonus Offer
AU
Visit

50% Max

$1,000
Play now
Gambling Laws In Canada

Currently, online gambling falls under provincial jurisdiction in Canada. This means that each individual province is free to determine their own destiny concerning the licensing and regulation of both land based and online gambling entertainment. Because of this freedom, there are a number of online gambling sites that are licensed locally in Canada. In addition, the Kahnawake Gaming Commission operates Canadian friendly gambling brands such as Bodog, one of the most popular sites for Canadian players.
In 1985, the Canadian Criminal Code was modified to allow gambling at the discretion of each individual province. According to the nation's criminal code, it is not illegal to participate in online gambling at licensed and regulated online gambling sites. It is also not illegal to own and operate an online gambling site within Canada provided that the province in which it is based allows online gambling and has approved its licensing. Where things get a little murky in Canada's online gambling laws is when it comes to offshore betting.
As of yet, Canada has not determined that offshore online gambling sites are off limits to Canadian residents. There is controversy as to how far Canadian laws can reach. The nation is understandably concerned about the revenue stream that goes offshore to these destinations being that it is a huge amount of money, however, Canadian law does not extend to jurisdictions of other sovereign nations. Some argue that if a business enters into a contract with, advertises to and offers services to Canadian residents, then it is subject to Canada's jurisdiction and laws. This issue has not been addressed aggressively nor has it been resolved. It just hangs out there as a 'gray area' for gambling site operators located outside of Canada's borders. Since lawmakers have not taken an official position on the matter, there is nothing preventing Canadian residents from enjoying online gambling at licensed and regulated offshore betting sites as long as they are operating legally within the jurisdiction in which they are located. There are no laws in place that prohibit players in Canada from participating in legal online gambling.
The Kahnawake Gaming Commission's legal status has come under question multiple times, however since the Kahnawake Indian Reserve is considered a sovereign nation in and of itself, it is not subject to Canadian laws. This gaming commission remains as one of the most respected online gambling regulators in the industry. Unless Canada establishes specific legislation addressing offshore online gambling and its presence in the nation, Canadian players will not see any new restrictions placed upon them. It is a difficult prospect for Canada lawmakers to take on, and would require tremendous resources and effort to implement. It also may not carry a lot of public support due to the popularity of offshore online gambling among residents. As of yet, the country has not brought a case forward against any offshore gambling site, despite the fact that this issue has been debated for years (since before 2007). This demonstrates that it is not really a high priority for them.
FAQ's Related To Legal Online Gambling In Canada
Latest Canadian Gambling News
Sorry, we couldn't find any posts. Please try a different search.