Entertainment Betting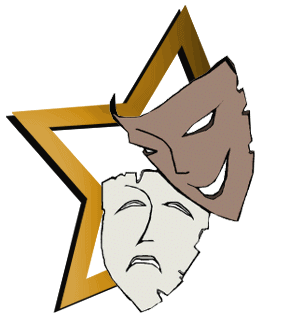 Betting on entertainment is a relatively new addition to the gambling world. With the help of popular tv shows such as Game of Thrones, American Idol, Big Bang Theory, America's Got Talent, and The Voice, entertainment betting has grown into a phenomenon that not many saw coming. In addition, you can also bet on awards shows, such as the Academy Awards. Did you know that you can bet on the outcome of your favorite tv shows, movies, and more?
This page was created to help guide you into the realm of entertainment betting. This page will detail several important aspects associated with online betting with a focus on entertainment betting.
Legal Status For Betting On TV shows, Movies, and Other Entertainment
The US has no federal laws against betting on TV shows, movies or other forms of entertainment. US residents can legally access offshore or domestic online sportsbooks and place bets on anything they like as long as they are not breaking any state laws. The only two states that prohibit online betting are Connecticut and Washington, however, these states have yet to enforce these laws.
Our Top Pick For Entertainment Betting Lines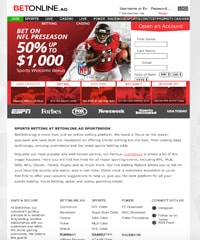 BetOnline has been operating online since 2004. Today they are considered one of America's best online betting sites where users can access all of BetOnline's services with a single user account and take advantage of their extensive collection of entertainment betting lines.
Below you will see why we pick BetOnline as our top sportsbook for entertainment betting.
 Pros
US Friendly
Deposit Easily With Your Credit Card Or Bitcoin
Fast And Reliable Payouts Guaranteed
50% Welcome Bonus Up To $1,000
Enjoy Sports Betting, Casino, and Horse Betting With 1 Account
Cons
 Interface Functionality Could Be Better
Top Rated Entertainment Betting Sites For USA Players
What Entertainment Betting Odds Are Available Online?
On the sites listed above, you will find betting lines for popular tv shows, movies, and more. Right now there are numerous betting lines for Game of Thrones as the last episode is drawing near. You can also find American Idol betting lines and odds on expected movie ratings for the Sonic the Hedgehog movie being released in 2019. We expect to see odds surface for The Voice Season 16 as well.
TV Entertainment Betting Odds
Who Will Win America's Got Talent?
America's Got Talent is wrapping up season 14.  This season saw the addition of two new judges Julianne Hough and Gabrielle Union. The finale took place on Tuesday, September, 17th, with America waiting on the results.  Will Kodi Lee win AGT season 14?  The oddsmakers think so.  Lay down your bets before the results air on Wednesday night, September 18th.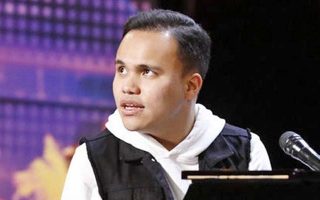 ---
American Idol Season 17 
American Idol has become the gold standard for singing competition television shows. See our page on betting odds for American Idol as we will update the page when season 18 is on the horizon. Season 17 winner (Laine Hardy) is pictured below.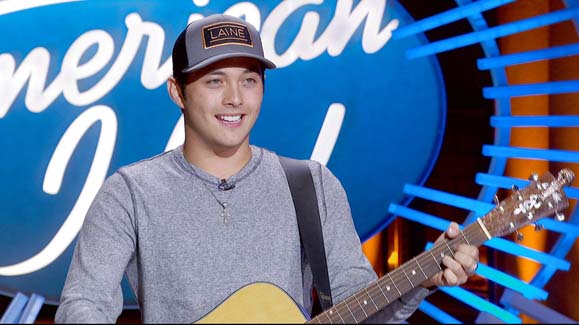 ---
Who Will Win The Voice?
Over the years the Voice has grown in popularity so much that there are now betting odds for the Voice. This year we saw Brynn Cartelli win the Voice with her powerful rendition of Adele's "Skyfall".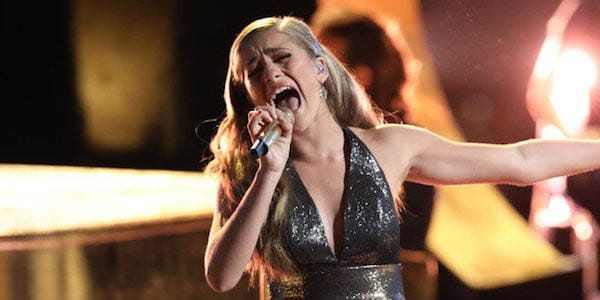 Why Bet On Entertainment?
Entertainment betting is for people who like to bet on their favorite shows. Not everyone can foresee the success or failure of a movie's opening weekend, who will win a performance competition show or know who will die first in a popular show, but entertainment betting is for those who want to put their money where their prediction is.
Entertainment betting is a great alternative to sports betting or any other form of futures betting. It is also a great way for non-experience bettors to learn the ropes of wagering online.
Additional Rules For Movie and TV bets
Entertainment betting is betting on a fantasy outcome at best, therefore, additional rules are often associated with placing an entertainment bet. These rules can be found on the betting line itself and generally include exceptions. You can see an example of an additional rule below.
Who Will Perish First In Season 8?
Winner:
Cersei Lannister -400
Daenerys Targaryen +250
*If neither character perishes, wagers will be voided. Bookmanager's decision is final.
FAQ's