Legal Nathan's Hot Dog Eating Contest Betting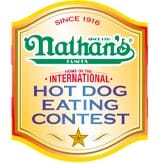 Nathan's Famous hot dogs are one of the most traditionally American foodstuffs around, and the frankfurter itself – despite its German name – is as American as Apple Pie. Of course, so is sports betting, and ever since competitive eating became a mainstream sensation over the last two decades, bettors have been chomping at the bit to get in on the action, making their wallets fat while professional eaters expand their waistlines.
These days, you can wager on the biggest hot dog eating contest of the year at any reputable offshore sports betting site. While some states with legalized sports gambling also offer lines on such markets, most do not, and US bettors who want to chow down on the best betting lines can legally and safely use offshore sportsbooks to do just that. With our handy guide, we think you'll relish betting on the Nathan's Famous Hot Dog Eating Contest and other competitive eating events!
Is It Legal To Bet On Nathan's Famous Hot Dog Eating Contest?
Yes! In the US, there are no federal gambling laws barring the use of offshore sportsbooks to bet on Nathan's Hot Dog Eating Contest results or any other sport (including entertainment betting and political betting markets). While the Wire Act and UIGEA are both in play, neither law addresses individual bettors or is applicable to offshore operators.
If you live in Washington, there are state laws in effect that ban all online gambling, but we've never heard of anyone getting into legal hot(dog) water for wagering over the Internet. Still, WA residents are advised to sign up and gamble at the sites listed here only at their own risk.
Top-Rated USA Competitive Eating Betting Site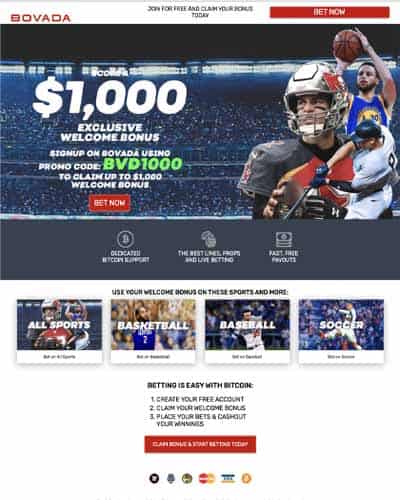 50% Sports Welcome Bonus Up To $1,000

Bovada is the best legal sports betting site on the Internet for US players, and it operates inside of the legal gambling district of Costa Rica. In addition to having the most gambling options across the board, Bovada's sportsbook also supports the most betting markets. One of those, of course, is the famous Nathan's Hot Dog Eating Contest.
Pros:
Accepts members from 45 US States
Bitcoin, Bitcoin Cash supported + other cryptocurrencies
100% mobile optimized for iPhone + Android
Members 18+ accepted
Cons:
Residents of DE, MD, NJ, NV, NY not accepted
Fewer deposit methods compared to other sites
Best Online Sportsbooks For Nathan's Hotdog Contest Betting
What Is The Nathan's Famous Hot Dog Eating Contest?
The Nathan's Hot Dog Eating Contest is the premier competitive eating event of the year. It's held on the Fourth of July and has become an Independence Day television mainstay. In short, the event pits professional eaters in Men's and Women's divisions against one another to see who can consume the most hotdogs and buns (HBD) in 10 minutes.
While the history of the event is as obscure as the ingredients in a Nathan's hot dog, legend has it that in 1916, four immigrants held a hot dog eating contest on Coney Island in New York to determine who was the most patriotic. Most historians say the contest kicked off officially in 1972, and it's been held annually ever since.
Today, the Nathan's hot dog contest is sponsored by Major League Eating (MLE), and only MLE contracted professional eaters are eligible to join. As a crowd favorite, the event is highly anticipated by fans and bettors each year, and you can step up to the buffet and place your bets online.
Via BetOnline
Joey Chestnut Total Hot Dogs Eaten 2021 Contest
Over 73½ Hot Dogs -130    
Under 73½ Hot Dogs -110    
Badlands Booker Total Hot Dogs Eaten 2021 Contest
Under 20½ Hot Dogs -150    
Over 20½ Hot Dogs +110     
Geoffrey Esper Total Hot Dogs Eaten 2021 Contest
Over 47½ Hot Dogs -120    
Under 47½ Hot Dogs -120     
Happen First for George Shea During Broadcast
Drop Mic +125    
Hat Fall Off +175    
Fall Down +250    
Joey Chestnut Hot Dogs Eaten First 5 minutes
Under 44½ Hot Dogs -130    
Over 44½ Hot Dogs -110    
Joey Chestnut Hot Dogs Eaten in 1st minute
Over 11 Hot Dogs -130    
Under 11 Hot Dogs -110    
Joey Chestnut Total Hot Dogs Eaten
73-74 +165    
75-76 +200    
71-72 +225    
77-78 +475    
66-70 +650    
79-80 +800    
81 or more +900    
0-65 +1500  
Matt Stonie Total Hot Dogs Eaten 2021 Contest
Over 44½ Hot Dogs -120    
Under 44½ Hot Dogs -120    
Nick Wehry Total Hot Dogs Eaten 2021 Contest
Under 44½ Hot Dogs -130    
Over 44½ Hot Dogs -110    
Said First During 10 Minute Men's Competition
GOAT -120    
Kobayashi -120    
Said First During 10 Minute Men's Competition
World Record -175    
Miki (Miki Sudo) +135    
Will PETA Interrupt the Competition
How To Bet On Hotdog Eating Contests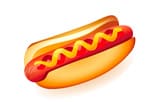 Betting on the Nathan's Famous hot dog contest is just like wagering on any other sport. You can select from a host of spread bets, totals, straights, head-to-head props, and other proposition wagers and special bets.
All competitive eating odds are based on the American moneyline format, and each of the best online sportsbooks have built-in betting calculators so you can see exactly how much you stand to win on every wager.
To get started, simply follow one of the links in the list above, click or tap the "Join" button, enter your credentials, make a deposit, choose an optional bonus, and navigate to the "entertainment" or "current events" tab of your sportsbook to find odds on the Nathan's hotdog contest.
Competitive Eating Mobile Betting
Pro eaters have to sit still when they do their thing (gastric gyrations notwithstanding), but you can bet on the Nathan's Famous Hot Dog Eating Contest from anywhere in the US, anytime. That's because all the best sports betting sites offer their members access to browser-based, state-of-the-art web apps.
These apps are designed to fit any size of screen, so whether you're into iPhone betting, Android betting, or prefer any other make or model of device, you can have your hot dog and eat it too!
Note: You won't find any legal offshore betting apps on the US domestic App Store or Google Play storefronts, as Apple and Google don't allow non-US-based gambling providers on their platforms. But that just means that you can use offshore betting web apps no matter where you are, and there's never anything to download or update, so it's a win-win!
Competitive Eating Live Betting
Most sportsbooks offer live betting options on all the most popular teams and leagues covered, but you won't find any in-game action on this national hot dog eating contest (or any competitive eating event).
Because these events last just a few minutes, the action is so fast paced that no live lines can be reliably generated, much less wagered upon. If you want to legally bet on hot dog eating, you'll have to make sure your wagers are in before the event gets underway. Consider wagering to be your appetizer before the main course!
2020 Nathan's Hot Dog Eating Contest Results
The 2020 hot dog eating contest was, to fans of the sport, no great surprise. Joey Chestnut, the most famous competitive eater of all time, won his 13th title, breaking his 2018 world record of 74 hotdogs and buns (HDB). Miki Sudo won her record 7th title, eating 48.5 HDB.
Men's Champion: Joey Chestnut – 75 HBD
Women's Champion: Miki Sudo – 48.5 HBD
Previous Nathan's Hot Dog Contest Winners
2020 – Joey Chestnut (75), Miki Sudo (48.5)
2019 – Joey Chestnut (71), Miki Sudo (31)
2018 – Joey Chestnut (74), Miki Sudo (37)
2017 – Joey Chestnut (72), Miki Sudo (41)
2016 – Joey Chestnut (70), Miki Sudo (38.5)
2015 – Matt Stonie (62), Miki Sudo (38)
2014 – Joey Chestnut (61), Miki Sudo (34)
2013 – Joey Chestnut (69), Sonya Thomas (36.75)
2012 – Joey Chestnut (68), Sonya Thomas (45)
2011 – Joey Chestnut (62), Sonya Thomas (40)
2010 – Joey Chestnut (54)
2009 – Joey Chestnut (68)
2008 – Joey Chestnut (59 + 5 in eat-off)
2007 – Joey Chestnut (66)
2006 – Takeru Kobayashi (53.75)
2005 – Takeru Kobayashi (49)
2004 – Takeru Kobayashi (53.5)
2003 – Takeru Kobayashi (44.5)
2002 – Takeru Kobayashi (50.5)
2001 –  Takeru Kobayashi (50)
2000 –  Kazutoyo Arai (25)
Hot Dog Eating Contest Records
There have been numerous years where a hot dog contest record has been set at the Nathan's event. However, the modern records – from 2008 onwards – are more impressive, as they've been set in 10 minutes rather than the contest's previous 12 minutes.
The current world records are as follows. Interestingly, both were set in 2020 as part of the 10-minute era and feature far higher totals than the records set under the 12-minute format:
Men's Hot Dog Record: Joey Chestnut – 75 (2020)
Women's Hot Dog Record: Sonya Thomas – 48.5 (2020)
Joey Chestnut Vs. Kobayashi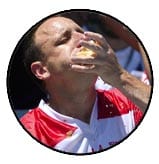 Takeru Kobayashi, who won the Fourth of July hot dog eating contest six straight times from 2001 through 2006, put the sport on the map, and he was the first truly world-famous competitive eater. However, in 2007, Chestnut dethroned Kobayashi, and after that, he went on to eclipse every Kobayashi hot dog eating record.
Currently, Chestnut is still the champion, and there seems to be no end in sight. Most sportsbooks just assume Chestnut will win, which is why Nathan's hot dog betting is usually limited to various props instead of outright winners from the entire field.
Kobayashi, for his part, is still hugely famous in his native Japan, where he continues to eat competitively. Kobayashi has not competed in the Nathan's Hot Dog Eating Contest since 2009 due to the event requiring exclusive membership in the MLE promotion. Kobayashi has refused to limit himself to Major League Eating, and it isn't likely you'll see him on the Nathan's Famous hot dog menu anytime soon.
Nathan's Famous Hot Dog Contest FAQs
Undeniably. Competitive eating is not only a sport, but the training involved for top-level athletes is some of the most intense in the athletic realm.
While some view these contestants as gluttons and slobs, that couldn't be further from the truth. In fact, gauging each MLE eater's training regimen is one way that bettors can make truly informed bets online.
Not all competitive eaters are thin. In fact, before Takeru Kobayashi burst onto the scene and became famous for his slender frame and ability to gobble down insane amounts of processed meat links, most competitive eating professionals were larger in size.
Today, however, it's well known that thinner competitors do better, as their stomachs have much more room to expand. Modern professional eaters do a tremendous amount of exercise to stay fit and limber (and burn off all those calories). If you just bet on the fattest guy on stage, you're going to lose every single time.  
Joey Chestnut is neither slim nor stout, coming in at a pre-competition "walking around weight" of 230 pounds on his 6'1" frame.
Yes, competitive eaters do throw up after eating. However, they do this only during the training stage, as vomiting during the Nathan's hotdog contest is an automatic disqualifier. This is the case in all professional eating events.
Fun Fact: In competitive eating, vomiting is called a "reversal of fortune."
Practice makes perfect, and competitive eaters train rigorously to expand their stomachs, tame their gag reflexes, and contort their torsos to put down the most food possible.
While some pro eaters are naturally inclined to consume much more food than the average person, most of what you see on stage is no accident. A hot dog contest winner eats hotdogs for a living, remember.
Chestnut makes $10,000 for every Nathan's Famous Hot Dog Eating championship, but his net worth is estimated to be at around $1 million. Having been on the scene for 13 or so years, he makes a hair under $100,000 annually. While you won't be able to make that kind of money wagering on Chestnut, you can still make an after-dinner mint if you pick the correct outcome.  
Unfortunately, yes. While you are unlikely to find betting lines on competitive eating deaths, there are been seven such incidents recorded since 2012. Most of these have been the result of choking, though one unfortunate competitor died from water intoxication and another fell into a bay and drowned.
Bet on Joey Chestnut, and bet on Miki Sudo.
Seriously, that's all the advice we can offer. These athletes aren't just the reigning champs, they've been reigning for some time now. They're not just famous, they're Nathan's Famous!
Otherwise, we recommend picking smaller competitors in most eating contests. Larger, fatter professionals may have certain specialties (so always research the specific events in question), but if you're a new bettor going in blind and Chestnut and Sudo aren't in the game, pick a small, svelte-looking Asian.
The Nathan's Famous Hot Dog Eating Contest is broadcast on ESPN or a subsidiary (ESPN2, ESPN3) each year on the 4th of July, live from Coney Island in New York.
You can watch the Nathan's Hot Dog Eating Contest online using ESPN's apps and various streaming services like Hulu, Apple TV+, Android TV, and more.
The 2021 Nathan's Hot Dog Eating Contest – officially the 105th event – will be held on Sunday, July 4, 2021. The women's contest starts at 11:00 AM EST on ESPN3, while the men's contest is at 12:30 PM EST on ESPN.  
Male winners of the Nathan's Famous eating contest receive $10,000 and the coveted bejeweled yellow Mustard Belt. Female champions receive the same amount of prize money, but they get a pink belt, instead. (Why they didn't go with a Heinz Red belt is anyone's guess.) Runners up receive $5000, and sponsors often mete out various other prizes.