Legal Betting On 2024 Presidential Candidates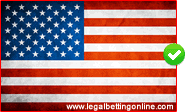 Wagering on the world's biggest and most popular sport – politics! – is gaining in popularity. And best of all, you can legally wager on 2024 Presidential candidates' odds (and a lot more) at the top offshore sportsbooks.
Betting on political candidates is more fun than voting for them, and if you win, it can be far more profitable. Heck, who are we kidding? Even when you lose an online politics bet, you're going to make more money than when the candidate of your choice takes office and raises taxes. Online political betting is truly a win-win situation!
Of course, there are a few potential candidates that could come in at the last second and disrupt things, but right now, that only seems even marginally likely on the Democrat side. Still, the best offshore sites have both GOP and DNC candidate odds, and they also offer lines for the winner of the 2024 Presidential election. Now's the time to put your money where your ballot is!
Is Political Election Betting Legal In 2023?
It is legal to wager on political events, elections, and candidates in the US, but only if you use an offshore betting site to do so.
While sportsbooks in Nevada often advertise "Vegas election odds," these are mere ad campaigns to get bettors into their casinos and betting lounges. NV does not allow betting on politics, nor does any other state. Indeed, the FanDuel sportsbook in WV tried to offer election odds in April 2020 and was shut down by the state in 15 minutes. There are simply no domestic election betting sites.
But since there are no laws against legally betting online with offshore sportsbooks, and since these sites offer odds on politics, you can sign up in minutes, make a deposit, and bet for your candidate of choice!
Bovada Sportsbook
#1 Rated Legal Online Sportsbook For 2023
Bovada is our top choice for election betting odds, and they are the market leader in the category. While other books may sometimes offer wacky political props that Bovada won't, Bovada's lines are considered to be the most serious and accurate online. Even Vegas uses Bovada for their political odds advertisements, which is ironic, given that you can't bet on politics at US-based venues. That means that Bovada should be the first place on your list when you want to "cast your vote."
Bovada offers new Presidential election bettors a 50% welcome bonus that will match their first deposit for up to $1,000, and you can use this promotion on all the political lines they offer. And of course, Bovada also has a full casino, poker room, sportsbook, and racebook for when you get sick of thinking about politicians and all their nonsense.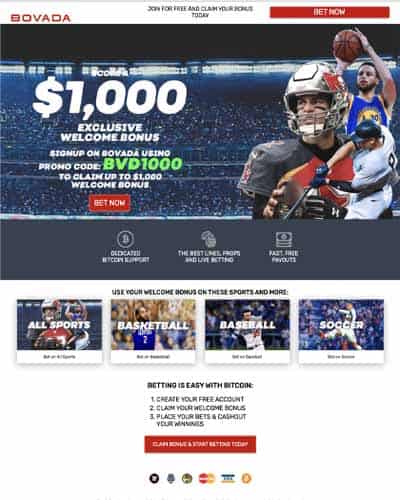 US Friendly - Most US States Accepted

Most reputable name in online sports betting

Licensed by Curacao - Operates within Costa Rica

Generous 50% bonus up to $1,000 for new members

Easy deposits using credit cards or Bitcoin/crypto

Fast and reliable payouts guaranteed
Only US, Mexico and Brazil players accepted

Residents of DE, MD, NJ, NV, NY not accepted

Limited deposit options compared to other sites
2023's Best Election Betting Sites
2024 Presidential Candidates - Trump/DeSantis vs Biden
While many have declared their candidacy for the 2024 Presidency, the election is expected to be a race between incumbent Joe Biden (D) and either Ron DeSantis (R) or Donald Trump (R). Of the three, only Trump has announced his 2024 POTUS campaign as of this writing.
Donald Trump
If you don't know who Donald Trump is, you probably shouldn't be betting on US politics. But as a refresher, Donald John Trump (born June 14, 1946, in Queens, NY) is an American businessman, real estate magnate, commercial developer, reality TV star, and the 45th President of the United States.
With a polarizing public persona, Trump has the largest contingent of die-hard support that the GOP has seen since Ronald Reagan, and The Donald scored what many consider the largest political upset in American history when he beat Hillary Clinton in the 2016 Presidential election.
Ever since then, Trump – reviled by the mainstream media and derided for every statement or decision – has shown an uncanny ability to speak directly to the people and sidestep every scandal thrown his way.
Half the country thinks he's the best President ever, and the other half thinks he's the worst.
For sportsbooks, Trump – between his scandals, impeachments, and more – has been a gold mine for betting odds, and you can legally wager on just about everything Trump online.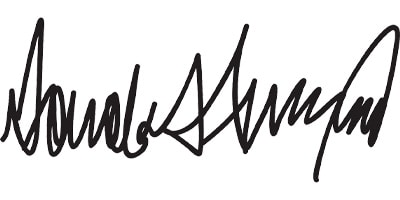 Joe Biden
Joseph Robinette Biden, Jr., born November 20, 1942, is the former longtime US Senator from Delaware and former VP under Barack Obama. Biden, and the current President of the United States.
Biden started his 2020 campaign as a big underdog, with Bernie Sanders being the front-runner for most of the cycle. After Super Tuesday, however, Biden effectively built an insurmountable lead on Sanders, thanks to his career establishment bona fides and a slew of endorsements from other erstwhile candidates.
Biden is running for reelection in 2024 and will likely run without opposition from any Democratic Party candidates.
With the election just months away, Biden's odds to win in 2024 are well ahead of Donald Trump, suggesting that Joe could have the last laugh on critics of his advanced age.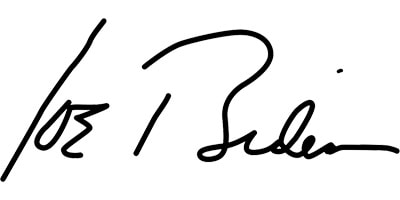 Ron DeSantis
Once considered to be the most likely choice for Trump's next Vice Presidential running-mate, Florida Governor Ron DeSantis has risen up the ranks of the 2024 POTUS odds following his landslide 2022 re-election victory in the Sunshine State.
DeSantis has been thought of as the future of the Republican Party for years now, but his time was expected to come after Trump's second term. Following the less-than-stellar performance by the GOP during the 2022 midterm election cycle, Trump has now gone on the offensive against DeSantis, even donning him with the nickname of Ron "Desanctimonious."
The Florida Governor is much younger than the other two 2024 Presidential candidates by nearly 40 years, and he is viewed as much more electable than Donald Trump as of December 2023 following the Mar-a-Lago raid, January 6th hearings, and the red wave that petered out before reaching the shore in 2022.
Ron DeSantis studied at Harvard and Yale Universities and followed up his law degree by becoming a lieutenant commander in the United States Navy. He appears to have the perfect combination of characteristics to lead the GOP into a new era, but only time will tell if has what it takes to outlast "Teflon" Don and become the Republican Party's 2024 nominee.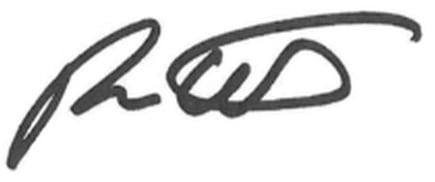 Nikki Haley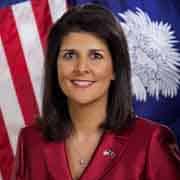 In a somewhat surprising move, Nikki Haley announced her candidacy to become President of the United States in 2024 as a member of the Republican Party.
Haley came to national prominence as the US Ambassador to the United Nations during Donald Trump's Presidency, having previously served as South Carolina's Governor from 2011 to 2017.
Prior to her two Gubernatorial terms in SC, she was a member of the South Carolina House of Representatives from 2005 to 2011. Current political betting odds imply that Haley is a longshot to win the 2024 Presidency.
There is the potential for Haley to become a VP candidate for whoever earns the Republican Party's nomination in 2024. She is the leader in the odds to become the next Republican VP candidate at the moment.

Additional Candidates For President In 2024
Democrat Candidates For President In 2024
Marianne Williamson (+20000)
Republican Candidates For President In 2024
Vivek Ramaswamy (+5000)
Asa Hutchison (n/a)
Other Potential Candidates For President
Democrat Candidates For President In 2024
Kamala Harris 
Vice President Harris was a 2020 candidate for POTUS but dropped out to give way for Joe Biden to receive the Democratic Party's nomination. Biden selected Kamala as his VP on his way to a White House victory, but Harris still remains very popular among DNC voters. Political bettors also have kept Harris in mind as she is one of the top 2024 candidates on the board.
Kamala Harris' 2024 Presidential Election Odds: +1400
Gavin Newsom
California Governor Gavin Newsom just won his second term in 2022 and has become a popular candidate in the polls and in the election odds as a potential Democratic Party Presidential candidate for 2024. Governor Newsom has not indicated that he has any interest in running for the White House as of December 2023, but that situation could change quickly if Joe Biden declines to seek a second term as President.
Gavin Newsom's 2024 Presidential Election Odds: +1400
Republican Candidates For President In 2024
Glenn Youngkin
The current Virginia Governor has been thrust into the national political scene following the 2022 midterms as the GOP and their mega-donors have been seeking out more electable candidates following the poor performance of Trump-backed candidates. Governor Youngkin has not announced any intentions to pursue the presidency in 2024, and his campaign could depend entirely on whether DeSantis decides to run.
Glenn Youngkin's 2024 Presidential Election Odds: +5000
Mike Pence
Former Vice President and Indiana Governor Mike Pence seems like a sure bet to run for President in 2024, but his polling data and election odds do not offer him much of a chance at winning. Pence will likely make it to the debate stage for the GOP, where he could perform well and convince Republican voters to flock to his side, especially those that possess evangelical ideologies.
Mike Pence's 2024 Presidential Election Odds: +2800
How To Bet On Presidential Odds Online
Investigate each of the online political sportsbooks we endorse here within this guide for betting on Presidential candidates and decide the one you want to do business with. We suggest becoming a member with multiple online betting sites within our sportsbook reviews so that gamblers can shop the lines and earn the best payout potential.
Click the join icon atop the sportsbook homepage and enter your account data on the following page.
Submit your first deposit and strongly consider using cryptocurrency because of their fast upload times, blockchain security, and potential for higher sportsbook promo codes that match a percentage of the transaction and add it to bankrolls for use in betting on election odds.
Once accounts are funded, located the political section of the sportsbook and place a wager on the Presidential candidate you believe will win!
Where To Bet On Presidential Candidates
As mentioned earlier, domestic sportsbooks abstain from political betting lines leaving offshore gambling sites as the top option for wagering on Presidential candidates and their 2024 election odds.
We invite our readers to check out each of the linked sportsbook sites within this page to see what each has to offer in the spectrum of election betting because no two gambling sites are identical in what they specialize in.
These online political betting sites feature Presidential Election odds, futures for primaries and the general cycles, and also allow for action on prop bets for any yes or no occurrence imaginable.
Presidential Debate Odds
Online sportsbooks offer numerous prop bets for each Presidential debate, with political odds on numerous outcomes regarding the contents of their answers, the color of their attire, and just about anything else that bookmakers can come up with.
Look for Presidential debate prop bets to debut at online sportsbooks within a few days of the event's beginning. Also, be mindful that these events have been canceled in the past.