Legal Betting On 2024 Presidential Candidates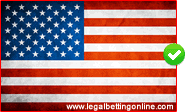 If you want to wager on sports in 2020, most leagues around the world have all but shut down due to the Wuhan coronavirus outbreak. However, the world's biggest and most popular sport – politics! – is still going strong. And best of all, you can legally wager on candidates (and a lot more) at the top offshore sportsbooks.
Betting on political candidates is more fun than voting for them, and if you win, it can be far more profitable. Heck, who are we kidding? Even when you lose an online politics bet, you're going to make more money than when the candidate of your choice takes office and raises taxes. Online political betting is truly a win-win situation!
With the 2020 general election looming and November 3 just around the corner, the playing field is more or less set. Unless anything unforeseen occurs, the next US election will feature Biden vs. Trump.
Of course, there are a few potential candidates that could come in at the last second and disrupt things, but right now, that only seems even marginally likely on the Democrat side. Still, the best offshore sites have both GOP and DNC candidate odds, and they also offer lines for the winner of the 2020 Presidential election. Plus, there's still the matter of that Biden VP pick. So if you think you know who's going to win these races, now's the time to put your money where your ballot is!
Legal Status For Political Betting In The US
It is legal to wager on political events, elections, and candidates in the US, but only if you use an offshore betting site to do so.
While sportsbooks in Nevada often advertise "Vegas election odds," these are mere ad campaigns to get bettors into their casinos and betting lounges. NV does not allow betting on politics, nor does any other state. Indeed, the FanDuel sportsbook in WV tried to offer election odds in April 2020 and was shut down by the state in 15 minutes. There are simply no domestic election betting sites.
But since there are no laws against using offshore sportsbooks, and since these sites offer betting on politics, you can sign up in minutes, make a deposit, and bet for your candidate of choice!
Best Political Betting Site For 2024 Candidate Odds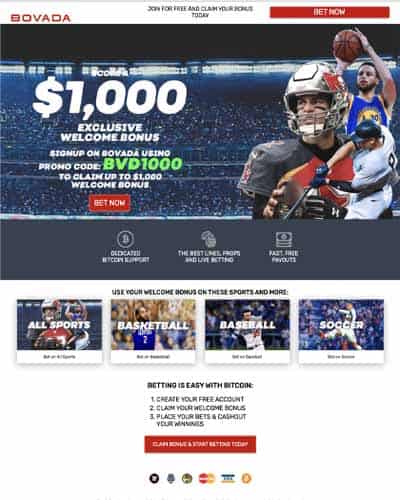 Bovada is our top choice for election betting odds, and they are the market leader in the category. While other books may sometimes offer wacky political props that Bovada won't, Bovada's lines are considered to be the most serious and accurate online. Even Vegas uses Bovada for their political odds advertisements, which is ironic, given that you can't bet on politics at US-based venues. That means that Bovada should be the first place on your list when you want to "cast your vote."
Bovada offers new Presidential election bettors a 50% welcome bonus that will match their first deposit for up to $1,000, and you can use this promotion on all the political lines they offer. And of course, Bovada also has a full casino, poker room, sportsbook, and racebook for when you get sick of thinking about politicians and all their nonsense.
 Pros
• Best political betting odds anywhere
• Legally operates out of Costa Rica
• Accepts most US players 18 and up
• Bitcoin/Bitcoin Cash support + other cryptos
• Best new member bonuses + lowest rollovers
• 24/7 customer service
Cons:
• Not available for DE, MD, NJ, NV, NY residents
• Limited deposit options compared to other sites
• No reload bonuses
Other Top Sportsbooks With Online Candidate And Election Odds
Kamala Harris +400
Joe Biden +450
Donald Trump Sr. +500
Ron DeSantis +1000
Nikki Haley +2000
Mike Pence +2500
Alexandria Ocasio-Cortez +3000
Dwayne "The Rock" Johnson +3300
Michelle Obama +3300
Cory Booker +4000
Elizabeth Warren +4000
John Kasich +4000
Pete Buttigieg +4000
Ted Cruz +4000
Amy Klobuchar +5000
Andrew Cuomo +5000
Dan Crenshaw +5000
Donald Trump Jr. +5000
Josh Hawley +5000
Kanye West +5000
Kristi Noem +5000
Mark Cuban +5000
Mike Pompeo +5000
Stacey Abrams +5000
Tammy Duckworth +5000
Tom Cotton +5000
Andrew Yang +6600
Beto O'Rourke +6600
Candace Owens +6600
Gretchen Whitmer +6600
Paul Ryan +6600
Val Demmings +6600
Tulsi Gabbard +8000
Bernie Sanders +10000
Charlie Baker +10000
Condoleezza Rice +10000
David Portnoy +10000
George P. Bush +10000
Greg Abbott +10000
Hillary Clinton +10000
Jamie Dimon +10000
Michael Bloomberg +10000
Mitt Romney +10000
Rand Paul +10000
Tim Scott +10000
Gavin Newsom +15000
Jared Kushner +15000
Kayleigh McEnany +15000
Joe Kennedy III +20000
Lindsey Graham +20000
Tommy Tuberville +20000
More odds available at Bovada
2020 Presidential Election Candidates - Trump vs Biden
Right now, there are technically only two candidates running for President in 2020: Incumbent Donald Trump (R) and Democratic challenger Joe Biden. Biden was a major underdog to win the DNC nomination, and while he still hasn't done so (that will be decided at the party convention), everyone else has dropped out and offered him their endorsements. Today, the way most bettors see it, the US general election will come down to Trump vs. Biden.
Donald Trump
If you don't know who Donald Trump is, you probably shouldn't be betting on US politics. But as a refresher, Donald John Trump (born June 14, 1946, in Queens, NY) is an American businessman, real estate magnate, commercial developer, reality TV star, and the 45th President of the United States.
With a polarizing public persona, Trump has the largest contingent of die-hard support that the GOP has seen since Ronald Reagan, and The Donald scored what many consider the largest political upset in American history when he beat Hillary Clinton in the 2016 Presidential election.
Ever since then, Trump – reviled by the mainstream media and derided for every statement or decision – has shown an uncanny ability to speak directly to the people and sidestep every scandal thrown his way.
Half the country thinks he's the best President ever, and the other half thinks he's the worst.
For sportsbooks, Trump – between his scandals, impeachments, and more – has been a gold mine for betting odds, and you can legally wager on just about everything Trump online.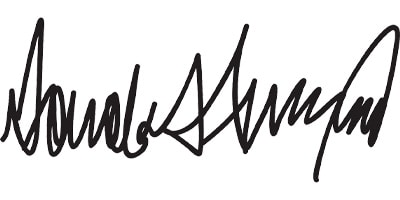 Joe Biden
Joseph Robinette Biden, Jr., born November 20, 1942, is the former longtime US Senator from Delaware and former VP under Barack Obama. Biden, as the last man standing for the DNC, is the presumptive Democratic nominee for the 2020 election.
Biden started the campaign as a big underdog, with Bernie Sanders being the front-runner for most of the cycle. After Super Tuesday, however, Biden effectively built an insurmountable lead on Sanders, thanks to his career establishment bona fides and slew of endorsements from other erstwhile candidates.
Biden has a lot of mainstream appeal, but given his age and apparent frail health, there are also many in the party who think he's the wrong choice to go toe-to-toe with Donald Trump on the debate stage. While there are no debate odds posted for such a showdown as of yet, if Biden does in fact earn the Democratic ticket, you can bet on record betting in that political props market.
When the coronavirus in US cities and states first started showing up, Biden actually surged ahead of Trump on the general election odds boards, settling in at about -105 to Trump's +105. However, thanks to Trump's daily coronavirus update briefings – and because Uncle Joe has seemingly disappeared from TV and radio during the pandemic – Trump is now back in the lead at almost all legal online sportsbooks.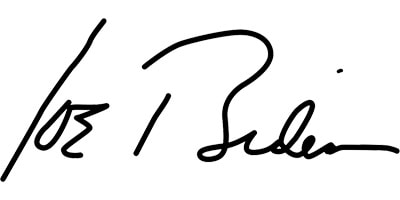 Potential Candidates For President
Because of Biden's baggage – including rumors of dementia, possible long-standing brain damage, his various "touchy" issues with women and children, and his role in Hunter Biden's Ukraine scandal (which was, ironically, the basis for Trump's first impeachment) – many political insiders believe the DNC nomination will eventually go to an as-yet unannounced candidate.
Currently, there are three major potential candidates for President in 2020:
Andrew Cuomo, 62
As the governor of NY and the son of former NY governor Mario Cuomo (as well as brother to CNN's Chris "Fredo" Cuomo), Andrew Cuomo's popularity has risen sharply ever since COVID-19 hit New York City like a ton of bricks. With endless "good" press via daily TV appearances where he sparred with the Trump administration over medical supplies his state didn't even need, Cuomo encouraged rumors about his potential as a Democratic Presidential candidate.
Of course, he also discouraged the notion and declared no intent to run, but bettors took that as a cue to the contrary, and sportsbooks offered odds on him almost immediately. Right now, Cuomo is second on the Democratic candidate boards and third on the general election boards. If he chooses to run, it seems clear that the DNC would gladly drop Biden in favor of the younger, more virile, and far better-spoken NY governor.
Mark Cuban, 61
Owner of the Dallas Mavericks and worth an estimated $4.3 billion, Mark Cuban – himself a reality TV star in the mold of President Trump – has announced that he is "thinking about" running for President. It isn't clear if he would run as a Democrat or a Republican (he is on the boards for neither party) or as an Independent to help unseat the incumbent, and most bettors don't think he'd be a credible candidate.
In the past, Cuban has said he'd run as a Republican if he ever threw his hat in the ring, but against Trump, Cuban is a non-starter. For the GOP, the only Cuban Missile Crisis would be if the Mavs owner ran as a third party spoiler.
Hillary Clinton, 72
Since she lost bigly to the Teflon Don in 2016 in what many say is the most humiliating defeat in political history, Hillary Clinton has been hounding the current administration on a near-daily basis. And the talk of her running in 2020 has never really slowed down since that November night in 2016 when she thought she'd be the first woman President and woke up the world's biggest loser.
Clinton likely won't run for office again (Trump beat her once already, after all), but she has stated on the record that she'll "never say never" and would strongly consider a VP nomination. Is Biden-Hilary 2020 in the cards?
Presidential Debates - Night 1 Betting Lines and Odds
The world will finally see President Trump and Democratic nominee Joe Biden face-off in night one of the Presidential debates leading up to the election on November 3rd. Of course, online sportsbooks are offering numerous props for the first highly anticipated debate. Below you will see some debate props offered from MyBookie.