2023 Legal Virtual Sports Betting Guide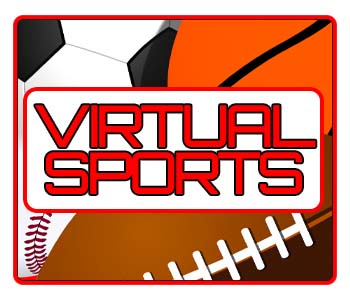 Major sports are not in play year-round at all times of day, so where can a seasoned sports bettor turn to when they want to place a bet during the offseason? Betting on virtual sports is the solution for those looking to place a wager on live competition, but in a manner that fits their busy schedule.
Our legal virtual sports betting guide for USA players will advise readers of the best options for one of the newest online wagering fads. Whether it's a team competition, individual sports, or racing that gets your pulse going, virtual sports betting has got it all, and we cover it all – so you can cover the spread!
Our team of expert bettors has detailed the legalities of virtual sports betting and compiled the top sites to use when looking for the best in CPU vs. CPU competition. Virtual sports games kick off and tip-off around the clock, so read on to ensure safe and legal betting online.
Is It Legal To Bet On Virtual Sports In 2023?
Although not featured in US sportsbooks' offerings, virtual sports could one day be available in land-based USA casinos. But, of course, they're already up and running at online sportsbooks. Additionally, domestic sports betting operators typically have an age minimum of 21-plus, while offshore sportsbooks take US members at just 18 and up. For these reasons, when it comes to betting on virtual sports games, online is the only game in town.
But is it legal? There is no language in US gambling laws that prohibits wagering on virtual sports with an offshore sportsbook through an online method. No law can be broken if there is no law to break, therefore betting on virtual sports offshore will not get players inside of the USA into any trouble.
That said, Washington has passed laws that prohibit online gambling of any kind, and some betting sites restrict individual states (i.e. NV and NJ). Be sure to investigate your state laws and the terms and conditions of your chosen offshore sportsbook before signing up and placing real money bets.
Bovada Sportsbook
#1 Rated Legal Online Sportsbook For 2023
Bovada virtual sports betting is a totally unique experience. Since your favorite sport isn't always in season, that's where betting on virtual sports odds comes in. It doesn't hurt that these sims are basically sports-themed online slot machines, either, combining the best of online sports betting with the best of online casino gambling!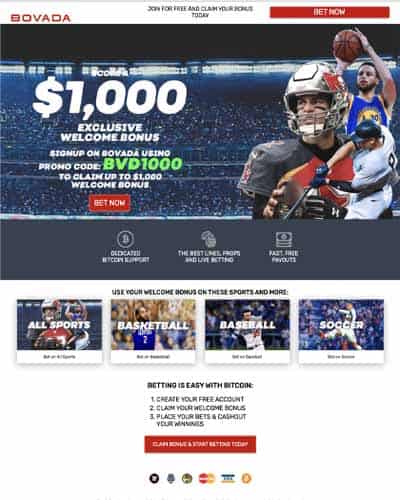 US Friendly - Most US States Accepted

Most reputable name in online sports betting

Licensed by Curacao - Operates within Costa Rica

Generous 50% bonus up to $1,000 for new members

Easy deposits using credit cards or Bitcoin/crypto

Fast and reliable payouts guaranteed
Only US, Mexico and Brazil players accepted

Residents of DE, MD, NJ, NV, NY not accepted

Limited deposit options compared to other sites
2023's Best Virtual Sports Betting Sites
Virtual sports are simulated contests that involve no human element. Randomly generated data is inserted into a CPU that outputs results based on predetermined game parameters. When virtual sports first debuted in the 1960s, historical baseball data was plugged into archaic computers that printed out results. These were compared against real results of future games, and the model was slowly refined.
Fast forward half a century, and virtual games are much more satisfying these days. They work in the exact same way that they always have, but now bettors can view the action via a videogame-like interface that displays the contest in real-time. Seeing how the action unfolds is much more engaging than reading results on a piece of paper, and betting audiences agree.
What Is Virtual Sports Betting?
It's exactly what it sounds like! Betting lines and odds that are placed on virtual sports will look similar to the lines offered on the games that they are replicating. For team sports, there'll be spreads, straights, and totals. Virtual racing (horses, greyhounds, camels, etc.) includes odds on who will finish first, who will place, and who will show. Contests are brief and begin anew every few minutes. Races are shown from start to finish, while lengthier competitions are typically abbreviated to highlight form. For this reason, vSports betting is usually much faster paced than traditional online sports betting of the normal sort.
How To Bet On Virtual Sports
The first thing bettors will need to do is decide which virtual sport they want to bet on, whether it be team sports, individual sports, or racing. Once the desired contest is selected, the user will see odds that are common for the game that his being simulated. The competitions in the list below are the most typical options we have seen but are by no means a complete list of virtual sports that you might encounter.
Virtual Sports Games:
Virtual Auto Racing
Virtual Motorcycle Racing
Virtual Greyhound Racing
Virtual Camel Racing
Understanding Virtual Sports Odds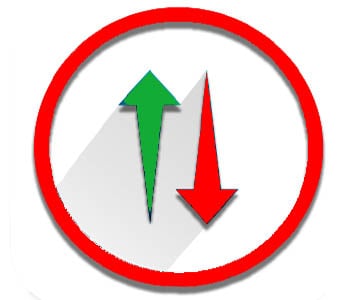 Virtual sports are designed to offer fun, quick betting avenues that will repeat many times per hour. Longer athletic contests are typically condensed down to what looks like a highlight reel, but races will be shown in their entirety – except auto races, which take hours in real life but only a few minutes in virtual form. A countdown clock will allow viewers to know when the betting stops and the contest starts (and vice versa).
Virtual betting lines will resemble the same odds that are offered for the sport when played in the real world. For instance, virtual dog racing will feature nearly the same betting options that you'll see when betting on greyhound racing. Races will have a variety of odds regarding final placement, and athletic contests will include straights, spreads, and totals.
Virtual Sports vs. eSports
Many people ask about the differences between these two popular betting markets. Simply put, eSports is a phenomenon in the betting world that represents video game competitions between human opponents. Virtual sports feature no human involvement, with computer vs. computer competition. Virtual sports odds are based on the perceived abilities of artificial combatants, modeled after their real-world counterparts. On the other hand, eSports odds are less focused on the attributes of the team that is chosen and more on the skill of the human gamers that are competing.
Virtual Sports vs. Video Game Simulations
While both virtual sports and sports simulations feature artificial recreations of athletic competitions and/or races with no human component involved, there is one major difference. The athletes and teams represented in virtual sports are 100% fictional, allowing bettors no previous knowledge of their potential, albeit they can be based on real teams.
Video game simulations, although CPU vs. CPU without a human component, use AI athletes and teams that are meticulously based on their existing, real-life counterparts, and their abilities are defined by data that reflect their actual skills. Further, sports sims are branded with the actual teams and leagues represented.
For example, take basketball. A virtual basketball game may feature OAK vs. WIS and be contested in the "American Basketball League." The same game via a sports sim will feature the Golden State Warriors vs. the Milwaukee Bucks of the National Basketball Association. Sports sims also use big-time video game franchises for their software, like the Madden series, NBA2K, and more.
Virtual Sports Banking Options
When wagering on virtual sports with a reputable offshore sportsbook, secure financial transactions are a primary concern. It's tough enough to try and focus on which side of the betting odds to wager on, so players don't need any additional concerns regarding personal cybersecurity knocking them off their game.
Our top virtual sports betting sites listed above accept an assortment of major debit and credit cards, wire transfers, money transfer services, money orders, cashier's checks, Bitcoin, and Zelle to Bitcoin. These secure financial transaction options rival the banking industry for security measures offered.
Note: We also offer guides to Binance Coin gambling sites and other popular altcoin deposit options for anyone looking to deposit crypto.
Payout options usually include Bitcoin/crypto, wire transfers, and courier checks, though Bitcoin is the only way to get same-day withdrawals. Stick to our recommended list of offshore sportsbooks for secure financial transactions and diverse methods of payment.