Betting On Virtual Basketball In 2023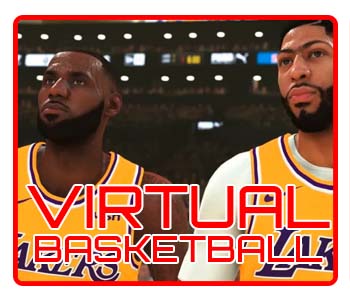 Basketball is a seasonal sport, and opportunities to bet on the NBA or to wager on March Madness are confined to certain months in the sports calendar. Where can basketball bettors look to scratch that itch during the offseason? For our money, legally betting on virtual basketball is the obvious answer.
Virtual sports have emerged as a viable betting option recently, and virtual basketball is one of the top draws at online sportsbooks. Betting on virtual hoops is similar to betting on the real game, but there are some differences between them. We'll cover those differences, as well as the legalities of betting on virtual basketball online, to help keep players in the paint – and in the black!
No guide would be complete without including the best online betting sites to place a virtual basketball wager. We provide a list of our best virtual sports betting sites and detail the steps needed to become a member. To top it all off, we offer up some basketball simulation strategy to assist in keeping players in the game for as long as possible.
Is Online Virtual Basketball Betting Legal In 2023?
Domestic: The only current domestic option to place a virtual basketball bet is in New Jersey, where it is offered online through their regulated in-state sportsbooks. Other areas of the country have been slow to adopt virtual sports betting as a featured option, but as its popularity increases, we expect that scenario to change.
Offshore: Sportsbooks operating online that are located in a jurisdiction outside of the USA offer premium virtual basketball and will not get gamblers into any foul trouble with the law unless you are located in Washington. WA has passed gambling laws that forbid online gaming, albeit the laws are unenforced, and offshore books will accept members from WA. Still, if you live in WA, please bet on virtual basketball and other lines only at your own risk.
Bovada Sportsbook
#1 Rated Legal Online Sportsbook For 2023
Bovada Sportsbook raises the rim on basketball sims. With virtual basketball odds combined with real online slot machine sensibilities, Bovada gives you all the thrills of both gambling markets in one. Sure, it might just be virtual basketball betting, but at Bovada, it's a real slam dunk!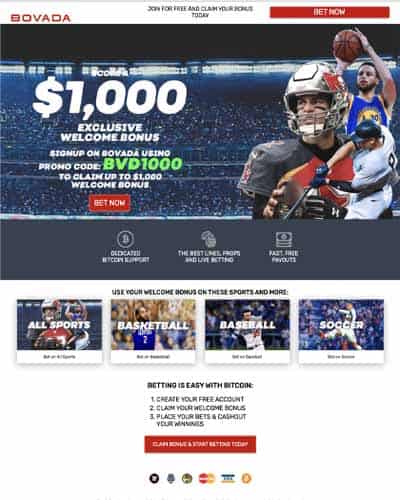 US Friendly - Most US States Accepted

Most reputable name in online sports betting

Generous 50% bonus up to $1,000 for new members

Easy deposits using credit cards or Bitcoin/crypto

Fast and reliable payouts guaranteed
Only US, Mexico and Brazil players accepted

Residents of DE, MD, NJ, NV, NY not accepted

Limited deposit options compared to other sites
2023's Best Virtual Basketball Betting Sites
What is Virtual Basketball?
Every few minutes, a new game of virtual basketball tips off at the best online sportsbooks. These simulated basketball games are produced by using random number generation (RNG) software to provide performance results that can be seen via a video game-like highlight reel.
There is no human involvement in the games, and the teams and players are generic and bear no deep resemblance to the players and makeups of any professional or college basketball teams in the real world (though there is some influence in terms of geography, team colors, and so on). Games are shown in a series of clips and last around 3-5 minutes, with new virtual basketball games beginning several times an hour. Usually, an entire "season" plays out in a single day!
Understanding Virtual Basketball Betting Odds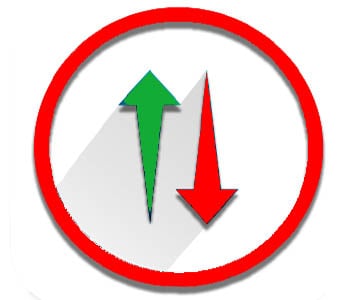 When betting on NCAA basketball or wagering on the NBA, betting lines will feature spreads, straights, totals, and possibly even some prop bets involving individual player or team performances. Virtual basketball odds feature lines for a variety of virtual basketball results, including the winner, halftime winner, over/under, halftime winning margin, individual team totals, and final score winning margin.
An example of a virtual sports betting line is:
Half Time Winner - San Antonio -222, Tie +2160, Oakland +162.
The odds favor San Antonio to hold a halftime lead, and a $222 wager would earn you $100 if they do. On the other side, a $100 wager on Oakland would net you $162 in profit if they lead after two quarters. Meanwhile, if a bet of $100 is placed on a tie and it occurs, it would earn a payout of $2,160!  Of course, many sportsbooks put smaller limits on their virtual betting odds, as the sheer volume of games could plunge them into the red too many players bet big and win bigger.
How To Bet On Virtual Basketball
Legally betting on virtual sports requires joining an online sportsbook, and there are a few steps involved in the process of becoming a member. The first thing prospective bettors need to decide is which sportsbook they want to join. Once that decision has been made, direct your browser to their website and click on the "Join" icon.
Players will be led to a page that requires new users to enter personal information like their name and address and create a confidential login and password. Once registered, users will be taken to a page that provides options for the new member's first deposit. This page can be skipped for now, but no bets can be placed until a deposit has been made.
Financial options include major credit and debit cards, cashier's checks, wire transfers, and Cryptocurrencies such as Bitcoin (BTC), Bitcoin Cash, Ethereum, Litecoin, and more. Crypto is the preferred method of currency at online sportsbooks, has the highest dollar promotions attached to its use, and is the only method that can deliver a same day payout.
Once your bankroll has been funded, players have the option of accepting a sports betting welcome bonus that is based on a percentage of their initial deposit. Read through the terms and conditions of these bonuses before accepting them. Once that is taken care of, navigate your browser to the virtual sports section and click on the simulated basketball tab to step onto the court.
The Difference Between Virtual Sports, eSports, and Video Game Simulations
We've detailed what defines virtual basketball and legal virtual sports betting in general, but what about other simulated sports contests that are featured at online sportsbooks? How do they compare to virtual sports, and what separates them?
eSports are competitions where human opponents face off using popular video game software. In the case of basketball, the video game NBA 2K20 is used, with matches viewable via a live internet stream or in-person at stadium competitions.
NBA 2K20 features players and teams that are accurate replications of real teams and athletes that exist today. Games are played in their entirety, and betting lines resemble those that are offered on real NBA games, with spreads, straights, totals, props, and more. Odds are based on the skills of the human players and the attributes associated with the teams that are chosen in the game.
Popular video game titles are also used for video game simulations, but unlike eSports, and like virtual sports, there are no human players involved. The games are shown completely and feature betting lines like their real-life counterparts. Another component that separates video game sims from virtual sports is that the athletes and teams reflect real teams and players. Odds based on video game sims rely on actual historical data from the real world, allowing for a competitive betting edge for knowledgeable gamblers.
Virtual Basketball Training
The best advice we can offer as your virtual basketball trainer is to conduct as much research as possible before risking any of your bankroll online. Free virtual basketball games can be seen by merely entering the sportsbook site and selecting the games of hoops that you want to preview. Membership is not required to browse, so take advantage and observe how the betting lines compare to the virtual basketball league results. Watch these simulations until enough familiarity with the legal betting process is developed.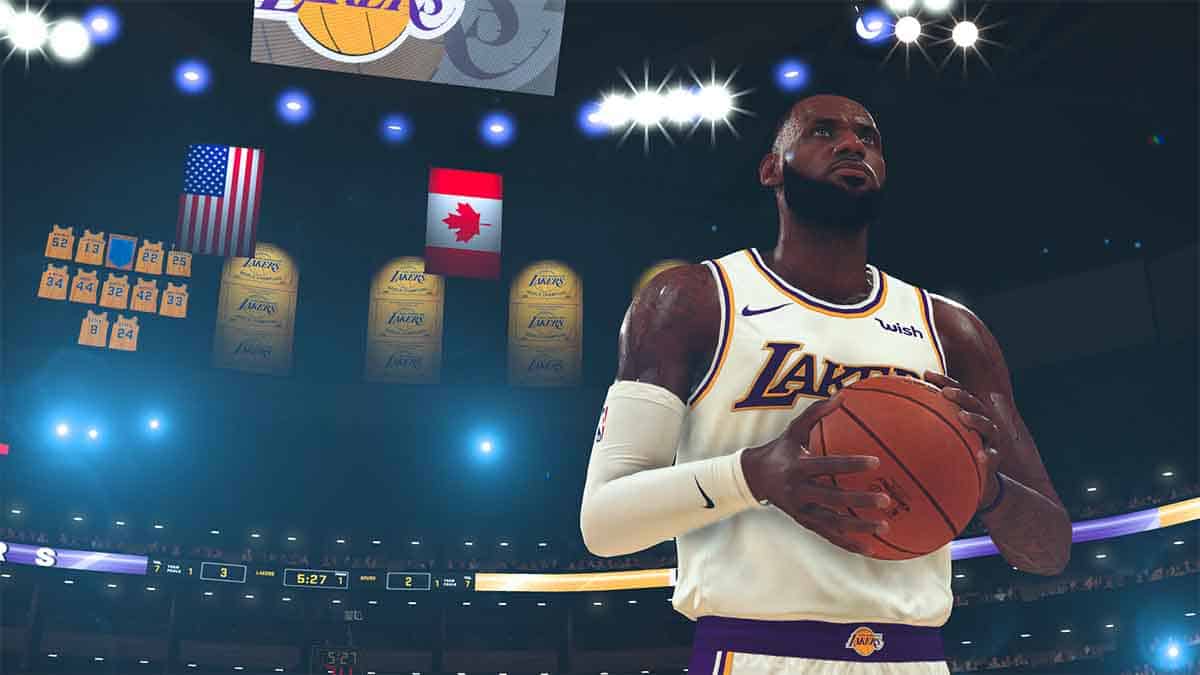 The Best Virtual Basketball Betting Apps For 2023
Don't rush to the Google Play Store or App Store to find the latest virtual basketball betting app for real money for your iPhone or Android device.
You won't find them there. However, our top-rated online sportsbooks offer web apps that are available through major mobile web browsers like Google Chrome, Opera, Firefox, and Safari, and they adhere to the dimensions of all modern mobile device screens upon arrival at your virtual sports arena of choice.
Live Betting Options For Virtual Basketball
When browsing odds for legal basketball betting, live betting options are available. This choice is not on hand when betting on virtual basketball, however, as once the games begin, the house stops taking bets. These games only last a few minutes and are presented in highlight format, so there's no ebb and flow to wager on.
The graphical depiction of these basketball sims represent a complete result and are not actually live events. Those that hunger for the pacing of live betting are in luck, however, because these games are short, and the opportunity to place more wagers is only minutes away – all day, every day!