Legal USA Online Slots Guide For 2023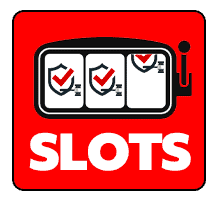 What do land-based casinos, riverboats and cruise ships, Internet cafes, and your smartphone have in common? They all offer legal slots betting for real money, albeit with unique advantages and disadvantages.
The traditional "one-armed bandit" – which can still be found in brick-and-mortar casinos worldwide – is known as a "slot machine" in the US, a "fruit machine" in England, a "puggy" in Scotland, "the slots" in Canada, and a "poker machine" or "pokie" in New Zealand and Australia (even though video poker is different from slots, but what do you expect from those upside-down folks?).
Slots are incredibly simple games but are also unbelievably thrilling and enjoyable, with a mere push of a button or pull a lever dictating a chance outcome. That's why slots remain the single most popular casino game worldwide.
What makes slots so popular (and a far cry from poker and other casino table games) is that you really don't need to have any refined skills to enjoy and do well at slots games either online or offline. Of course, for pure convenience, the Internet is straight 7s, so check out our legal USA online slots guide to learn more!
Are Online Slots Legal In The United States?
We understand how confusing it can be for US residents to make heads or tails out of the legal online gambling climate. Unless you have a law degree, it's downright befuddling for most people. But that's one of the main reasons why we've created this website: to help players understand the legalities of gambling online in the United States and which laws apply to them.
To put it as plainly as possible, there is nothing illegal about playing online slots for real money in the United States. Most of the confusion comes from the UIGEA of 2006. This law actually targets domestic US banks and financial institutions that knowingly process gambling related transactions. But the UIGEA does not target players in any way.
Bottom line: Americans can access legal and reputable online slots casinos like the ones recommended on this page as long as those operations are established legitimately in their home countries.
Note: The state of Washington has laws on its books banning all forms of online gambling, including Internet slots. However, these are historically unenforced, and we've never heard of any WA resident being arrested or even fined for signing up and playing real-money slots with the sites listed here.
2023's Top Rated Casino With Online Slots For Real Money
Cafe Casino
500% Bonus Up To $5,000
Cafe Casino offers one of the best slot bonuses in the industry which includes a 500% matching slots bonus up to $5,000 on your initial deposit. There is a 35X rollover requirement for this bonus and a 10X max cashout term attached.
Alternatively, players can choose the site's 100% bonus up to $1,000 which only has a 25X rollover requirement and no max cashout rule. Cafe Casino has over 200 slots of all types and dozens of table games for when you need a break from the one-armed bandit.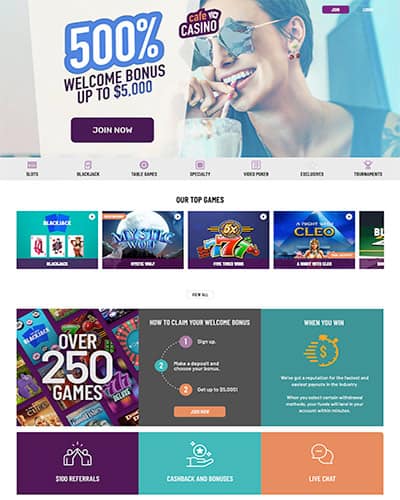 They accept USA players from most states (18+)

Operates legally in a recognized offshore gambling jurisdiction

Easy US-friendly deposits via Bitcoin, Crypto, and Credit Cards

Awesome 500% deposit bonus up to $5,000

Mobile-friendly games for iOS, Android

Fast and reliable payouts every time
They only accept U.S. players - no other countries allowed

Limited deposit options compared to some other sites

Excluded States: DE, MD, NJ, NV, NY
Best Online Slots Casinos For 2023
Because competition is fierce in the online gambling arena, every casino needs to find unique and creative ways to attract new players. That's why each site offers casino bonuses to incentivize you to join. After all, who doesn't like free money?
However, keep in mind that there are casino bonus terms and conditions to be aware of. The main consideration is something called rollover or playthrough, and it requires you to gamble a certain multiple of your entire deposit + bonus before you can actually withdraw your winnings.
For frequent players, rollovers are easy requirements to meet. However, if you don't play often or only play for small amounts, it is probably best to take a pass on any offered slots bonus.
Playing at online slots casinos is probably the easiest way to gamble. This ease of use makes slots in general very popular at retail casinos, and it translates well to the online experience. All you need to do to play slots for real money online is to sign up at a site listed here, make a deposit, choose your bonus (optional), and then browse the hundreds of themed games on offer.
Playing these games is a simple matter. If you're using a Windows or Mac desktop, some sites will require a Flash plugin, but most now use other more universal in-browser protocols. Then, you simply select the amount of your wager and click the button!
Your chances to win at these online slot machines are the same as you'll find at the best casino districts in the world, from Las Vegas and Atlantic City to Monaco and Macau. The video slot machines used online are often made by the same RNG (random number generation) developers that make the big kiosks you see in major gambling houses, and they have the same probabilities baked in so you always know you're getting a fair spin and not being taken for a ride.
Types Of Slot Games Available
The best online operators have several kinds of slot machine experiences you can choose from. These include – but are not limited to – to the following:
3-reel Slots
5-reel Slots
3D Slots
Video Slots
iSlots
Progressive Slots
+ More!
Easiest Banking Options For Playing Real Money Slots
There are a number of ways to fund your online slot site account. Our favorite – and the most popular around the US – is to use Bitcoin (BTC) or another supported cryptocurrency. BTC/crypto offers a host of benefits, including instant transfers, high limits, enhanced bonuses, no added fees, and same-day payouts. No other funding method offers all this.
However, if you haven't joined the crypto bandwagon, you can also use more traditional banking options at most sites. These include the following, but they each come with added fees and deposit/withdrawal limits that may not be appropriate for all players. Also, if you are tech-savvy you can find online gambling sites accepting Google Pay and other popular P2P apps.
Credit/Debit (deposit only)
Bank Wire Transfer
Money Order
Cashier's Check (deposit only)
Courier Check (withdrawal only)
Retail money transfers
Zelle-to-Bitcoin (deposit only)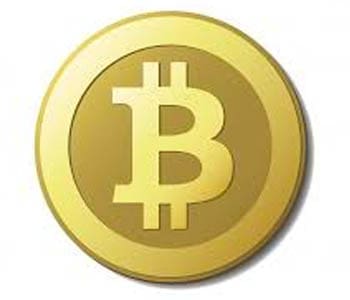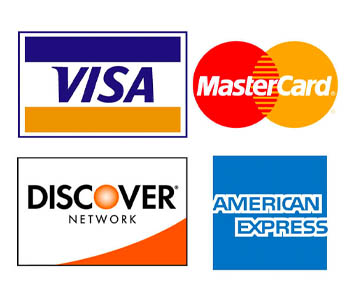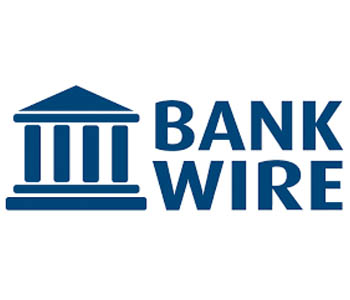 Huge Slots Bonus When Using Bitcoin Crypto-Currency
Best Real Money Slot Apps For 2023
If you want to play slots on the go, you can! In fact, that's where these online casinos truly shine, as they allow you to pull out your phone or tablet no matter where you are and get a few rounds of real money slots in, 24/7.
That said, don't expect to find any real money slot apps on the App Store or in Google Play, because there aren't any. Offshore casinos are not allowed to offer native apps in the US through these storefronts, but they do offer web apps, which are arguably even better and support both legit iPhone casinos and trusted Android casinos. With slot web apps, there's nothing to download or update – just visit your gambling site with your mobile browser of choice, log in, and play!
These mobile gambling platforms look and feel like actual iPhone slot apps and Android slot apps. You can browse the game selections with a swipe, and you can tap your way to a big payout with intuitive controls and all the sounds and video embellishments you expect from modern slot machines.
We recently launched a full section on mobile casino apps to help players understand how they work and how to ensure the apps are safe and legal to use for Americans.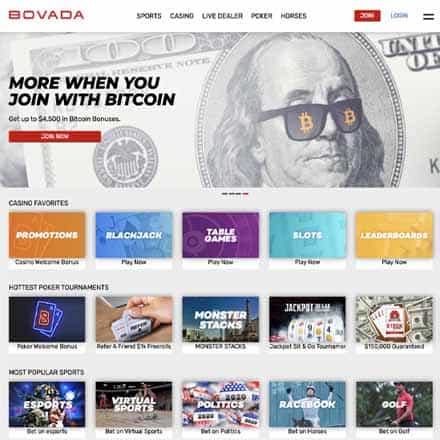 The HIstory Of Slots In America
The history of slots starts in the USA, making the game a real American original. In 1891, a manufacturing company in Brooklyn, NY – Sittman and Pitt – invented a gambling machine that is regarded as the precursor to the slot machine. Interestingly, this machine was based on poker, with mechanical drums holding 50 poker cards (all but the jokers).
A player would insert a nickel – high rollers at the time! – and pull the lever, hoping for a good poker hand. Instead of payouts, players were rewarded for good hands by earning free drinks, cigars, and similar comps in the pubs where they played these machines.
In 1887-1895, Charles Fey (San Francisco, CA) developed a simpler machine with a simpler method of scoring that used fewer symbols and only three spinning reels. In time, this machine – called the "Liberty Bell" – became widespread.
Through the years, slots evolved from purely mechanical contrivances to electromechanical and then fully electronic machines. Today, even the best Vegas casinos mostly use electronic slots (or virtual slots) made by the same highly-regarded RNG developers that design the online slots at the sites listed here. While slots have largely become push-button affairs and are now "no-arm bandits," we might be in for a revival soon.
Looking forward, we think that virtual reality slots are the future at online slot casinos, and maybe – just maybe – they will bring back the good old lever crank. One-armed bandits are armless these days, and it'd be nice to see a return to form, even if in the virtual world.
Yes, but not for real money. While Las Vegas is the gaming capital of the world, the state doesn't actually allow online casino gaming for real payouts. This is because the NV economy relies on tourism to actual casinos, and we don't see that model changing any time soon.
However, you can play branded online free slots from most Vegas casinos over the Internet. If you have a rewards account with a given venue, you might even be able to earn comp points you can redeem for free plays at the casino itself.
But insofar as you're looking for a way to play Vegas slots online for actual payouts, that market simply doesn't exist. Offshore casinos, of course, are the solution!
Other Casino Games Available To United States Players
Slot machines are not the only thrilling casino game to play online. Use these quick links to access our pages on additional casino games that US players can play online legally: