Colorado Legal Online Gambling Guide 2018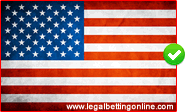 The state of Colorado has a somewhat pro-gambling stance in general. There are a few brick and mortar casinos available, and the state also sanctions lottery and pari-mutuel gambling. The state is not as liberal with online gambling concepts, and is currently in the process of eradicating cybercafés in which internet sweepstakes games are currently available. The gambling landscape throughout the United States in general has changed dramatically over the last few years as state based online gambling has been introduced and as the DOJ has fiddled with various regulatory infractions at some of the more questionable online gambling sites. Federal US gambling laws have not changed much, but state laws have changed dramatically and have begun including measures concerning online betting.
All of this activity has left the waters a bit muddied and has made it more challenging for players in the US to determine what is and is not legal and/or available to them. This guide was developed to provide clear, concise information to Colorado residents who are interested in understanding what types of online and offline gambling opportunities are available to them. We address the laws surrounding various gambling niches and how residents and visitors in Colorado can enjoy gambling entertainment, including legal online betting. Please keep in mind that we are not attorneys nor are we trained in any area of the law. If you are seeking professional legal advice of any kind, we recommend that you contact a licensed attorney that specializes in gambling laws.
---
Colorado Online Gambling Laws

A state liberal enough to legalize recreational marijuana use would certainly be expected to be progressive on other controversial social issues, such as online gambling. However this seems to be where the state draws their line in the sand. Remaining staunchly opposed to online gambling in general, either state based or offshore in nature, the state has a law in place that lawmakers have cited could apply to online gambling. It was not written specifically with Internet gambling in mind, and is not really considered an online gambling law, but the state's interpretation of the law would allow them to apply it broadly to the online gambling niche if they so chose. The law states that it is a Class 3 Misdemeanor to '….knowingly receive or transmit gambling information by telephone, radio, telegraph, semaphone or other means or knowingly maintaining or installing equipment for transmission of gambling information'. It seems to be a state version of the Federal Wire Act, yet not very clear in application.
While the state has not used this law to arrest or investigate any players engaged in legally licensed online gambling, the fact that the law is in place means that there is no guarantee that it will not be used at some point to enforce the state's disdain of online gambling. It is interesting to note that the law has not curtailed participation levels of Colorado residents and visitors and has not discouraged players in the state from enjoying online gambling entertainment at legally sanctioned offshore gambling sites.
The state does not monitor Internet activity or use among its residents and visitors to determine if or when anyone is engaged in online gambling, so there is no current effort to expose those players who are participating in licensed offshore gambling. It is likely the state is more interested in preventing illegal gambling operations from emerging within the state rather than going after players. There is a significant number of players from Colorado who choose to participate in licensed and regulated offshore gambling at legitimate Internet destinations such as the ones listed in this guide.
On February 17, 2015, H.B. 1047 was introduced in the Senate. This legislation seeks to outlaw Internet sweepstakes cafes under Colorado law. Florida has already taken similar measures to dismantle Internet cafes in their region due to the discovery that they were tied to criminal activity and illegal gambling operations. While states such as Colorado and Florida have thus far ignored player activity in these cases, they are very serious about prosecuting those who operate illegal gambling businesses.
Is Online Gambling Legal In Colorado?
Online gambling is considered legal in Colorado because no laws exist that specifically prohibit players from engaging in online gambling as long as the site is legally licensed and located offshore. And you can't be arrested for breaking a law that doesn't exist. The current laws ban operating a gambling site from within the US borders such as what a local bookie shop does.
CO State Facts & Quick Jump Menu
---