South Dakota Legal Online Gambling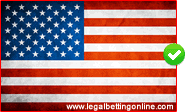 South Dakota carries a rich history when it comes to gambling. The historic town of Deadwood was at one time a gaming hotspot during the gold rush days. Today Deadwood has been restored as a gambling entertainment hub that features many commercial and tribal casinos, and serves as a tourist draw for the economic boon of the state. Other areas of the state also feature casino properties, race tracks, bar games and off track betting parlors. We would definitely agree that South Dakota is fairly supportive of the gambling industry and in remaining competitive and relevant within that industry.
The Mount Rushmore State allows specific forms of gambling entertainment while prohibiting others. This page of our guide was created specifically for residents of and visitors to the state of South Dakota. We will take a look at the legal status of gambling in the state, covering both land based brick and mortar destinations as well as the concept of online gambling. We provide our insight and understanding of the legalities in South Dakota in an effort to provide assistance to players who wish to make informed decisions concerning their gambling entertainment choices. We are not lawyers, and have created this resource guide for informational purposes only. This information is not intended to substitute for or provide any type of professional legal services or advice. We simply provide our take on things based on our team's decades of combined experience in dealing with hundreds of legal online gambling sites over the years.
Online Gambling Laws In South Dakota

South Dakota is one of the few states to actually address online gambling in their state code. Chapter 22-25A of the South Dakota Codified Law indicates that it is not legal for anyone to own or operate an online gambling site within the state's boundaries. The law specifically targets those who provide betting services online, and does not seem to focus on those participating as mere players, with one exception. Chapter 22-25A-7 does specifically state that persons associated with the gambling industry in South Dakota are prohibited from placing bets online.
Therefore, those individuals who are not associated with the gambling industry through licensing or employment are not prohibited from enjoying online gambling at legally licensed and regulated gambling sites. Since it is not legal to operate an online gambling site in SD, you will not find any state licensed online gambling sites at which to bet. Players must rely on legally sanctioned offshore betting sites in order to gamble online. There are a number of legitimate, high quality online gambling destinations on this page that our team of professional analysts recommends. Check out our Federal gambling laws section If you wish to learn more about goverment regulations on the Federal level.
Is Online Gambling Legal In South Dakota?
The gambling laws in South Dakota do not make the act of online gambling illegal whatsoever. What is illegal in the state is owning or operating a gambling website as a business. In other words the local bookie allowing you to place bets on his private website would be unlawful for the bookie, but not for the person placing the bets.
SD State Facts & Quick Jump Menu
Bovada Sportsbook & Casino

South Dakota residents have several different quality websites available to them. But one particular site rises above them all. Bovada is a full service online sportsbook and casino that has been in the industry for years. They are the most trusted site and can legally accept US players due to free trade laws and being located offshore. They offer great bonuses, fast payouts and are the largest and most popular US friendly site for these reasons.
 Pros
Bet on sports, horses and real money casino games
Mobile friendly platform
Bet live during the games
100% legally licensed and regulated site
Easy deposits via credit cards and Bitcoin
100% casino bonus up to $3,000
50% sportsbook bonus up to $250
 Cons
Excluded States: NY, NV, NJ, DE, MD
Are Online Casinos Legal For South Dakota Residents?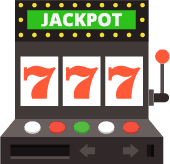 South Dakota has not expressly legalized the operation of state based online casino gambling sites as of yet. In addition, the state has laws in place that make it illegal to provide unlicensed online betting services to players in South Dakota from a gambling site operating within the state. The good news is that the state's gambling laws do not prohibit citizens from betting at a legally licensed and regulated online casino that is located outside of the Untied States. The offshore online casinos that are recommended by our team are all verified to hold legitimate credentials that include licensing and compliance certifications. They also are subject to strict regulatory oversight by a respected governing jurisdiction. These U.S. friendly online casinos can legally offer their services to players around the world, including in South Dakota because they have legalized online casino gambling for their respective territories.
Legal Online Casinos That Accept SD Players
Is Online Sports Betting Legal In South Dakota?

US based online sports betting is not legal in any state in the US, including South Dakota. The Federal Wire Act effectively bans any state based online sportsbook gambling across the board. Thankfully this does not eliminate all options that South Dakota residents have for betting on sports online. The Federal Wire Act governs US based sportsbook gambling, but has no affect on international bookmakers who legally offer their services to players in the US, including those in South Dakota. It is not a violation of state law or the Federal Wire Act for players in SD to participate in legal online sports betting at offshore sportsbooks that are licensed and regulated. This guide offers a list of recommended sportsbooks that accept South Dakota bettors and that are legally operating within the industry. They have been vetted for legitimacy and quality.
Best SD Online Sportsbooks
Is Online Poker Legal in SD?

Concerning state licensed online poker, no, it is not yet legal in South Dakota. The state's gambling laws prohibit the operation of any type of online gambling site within the state's boundaries. The internet gambling law in SD does not prevent players from enjoying online poker gaming at legally licensed and regulated poker sites that are based outside of the United States within a governing jurisdiction that has legalized online poker for its respective territories. Limiting your online poker gaming to these types of legally sanctioned destinations ensures you are not violating any state or federal laws. Licensed offshore poker sites also offer tournament options and qualifiers to prestigious live events, such as the annual WSOP among others. We have listed the industry's leading online poker sites accepting South Dakota players here on this page. Each of them has been vetted for legitimate credentials and quality. We can recommend each brand without hesitation.
You can learn more about the legalities of playing online poker in the US here.
Top Rated Poker Sites
Open To South Dakota Players