2023 Legal MatchPay Gambling Sites
There's a brand-new deposit method trending at the best international betting sites for US players, and it's called MatchPay. Bovada is the first site to support the new payment option, and it's a gamechanger. In short, MatchPay lets online gamblers purchase portions of the account balances of other members at the same site, using that money to top off their own accounts. It's simple, fast, secure, and safe.
Just like Internet betting banking methods got a shot in the arm when operators started to accept Bitcoin gambling deposits, legal online MatchPay gambling sites now let USA members effectively deposit using PayPal, Venmo, Cash App, and Zelle!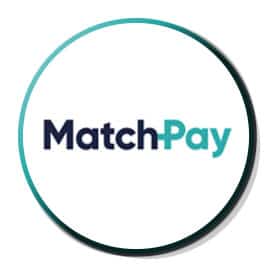 Because these overseas sites are geographically precluded from directly accepting PayPal and the other aforementioned person-to-person money transfer options, that leaves a lot of potential members without a convenient way to get in on the action. MatchPay changes all that in one fell swoop, and our brief guide will tell you everything you need to know about this exciting new banking option.
Is It Legal To Use MatchPay Deposits For Online Gambling?
Absolutely. The MatchPay service is available to all US customers aged 18 and up, which is the same age you have to be to register for real money gambling at the best online casinos, sportsbooks, and poker rooms.
Just as there are no federal US gambling laws that bar online gambling with established and approved overseas betting sites, there are no legal barriers for those who wish to use MatchPay to fund their online gambling activities.
As long as you have a PayPal, Venmo, Cash App, or Zelle account, you can use MatchPay to purchase a fellow gambler's account balance (or portion thereof) to apply to your own account.
Best MatchPay Online Betting Site For 2023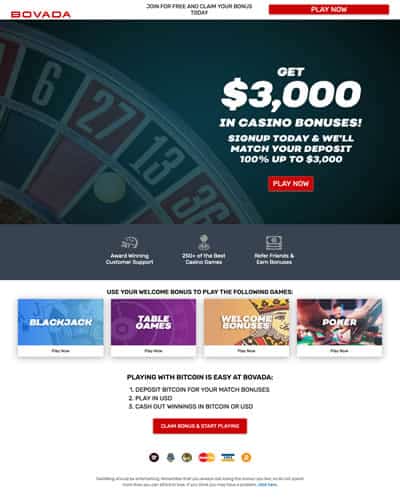 Bovada
Make PayPal, Venmo, Cash App, and Zelle Betting Deposits At Bovada!
As usual, Bovada is paving the way by being the first major US betting site to support MatchPay account-to-account transfers. As the number-one all-in-one casino, sportsbook, poker site, and horse racebook on the Internet, Bovada has been the best in the business for a generation, and the brand has never missed a single payout for any of its millions of USA players.
With a full casino offering over 200 virtual games, a live dealer casino for the most popular classics like online blackjack and roulette, a full international sportsbook with odds on every major league in the world, a legit online poker room with cash tables and massive tournaments, and a racebook featuring daily horse races from the US and abroad, Bovada is the perfect place to start your legal online gambling career.
Operates legally out of a legimate international gambling jurisdiction (Costa Rica)

Offers Bovada MatchPay support for PayPal, Venmo, Cash App, and Zelle

Bitcoin + Bitcoin Cash accepted

200+ casino games including live dealer games

1000s of sports wagers + live in-game betting

Full cash table and tournament poker room

Full iPhone + Android support for all gambling markets

USA residents welcome at 18+
Excluded States: DE, MD, NJ, NV, NY

Smaller bonuses than some other sites
Best Online Gambling Sites That Accept MatchPay Deposits
Because MatchPay is such a new service, Bovada is currently the only online gambling site that supports the revolutionary new person-to-person payment method. However, it's obviously going to be a huge hit, because players have been clamoring for PayPal, Venmo, Cash App, and Zelle banking options for years.
As such, we fully expect all the best online casinos, poker rooms, and sportsbooks to support MatchPay or similar player-to-player account balance transfer services soon.
Online Gambling Markets Supported By MatchPay
While MatchPay is currently limited to Bovada at launch, Bovada is an all-in-one gambling site with sports betting, a full casino (including live dealer games), a full tournament poker room, and an international racebook featuring horse racing action from around the world.
MatchPay Online Casinos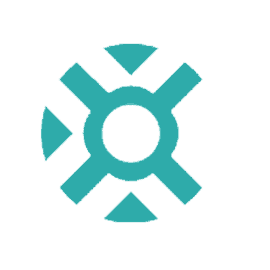 MatchPay and Apple Pay casino deposits are both already live at Bovada Casino, and the model used there will apply to all other legal online casinos operating outside of US jurisdiction whenever they integrate the payment option.
These casinos all offer hundreds of RNG (random number generation) games, live dealer casino games for blackjack, roulette, and baccarat, and feature every kind of electronic slot machine, video poker game, and even online bingo, keno, and more.
Being able to make PayPal casino deposits along with the other P2P instant-pay deposits supported by MatchPay will make it that much easier to play your favorite games anytime, anyplace.
MatchPay Online Poker Sites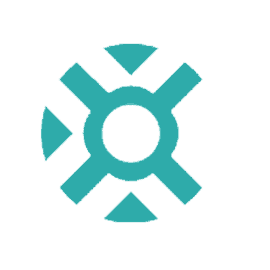 Online poker sites will soon accept MatchPay, which is currently supported by the Bovada Poker suite. Online poker is different than video poker, focusing on multiplayer poker games that take place on the virtual felts.
You can choose from cash table play, Sit 'N' Go tournaments, and full-tilt poker tourneys with thousands of players and hundreds of thousands of dollars in payouts when you win.
The game types supported by MatchPay poker rooms are the traditional classics: Texas Hold 'Em, Omaha, and Omaha Hi/Lo.
Matchpay Online Sportsbooks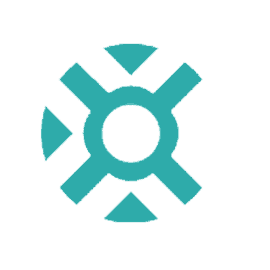 Online sports betting requires the fastest deposits of all legal gambling markets. While you can always jump into a fresh slots or poker tournament, sports is time sensitive, and the odds move almost by the minute.
When you see a line you like, you need to get money into your account ASAP, because if there's any delay at all, you could miss out on valuable moneylines, spreads, and props.
For this reason, most legal online sportsbooks are sure to follow Bovada's lead and host MatchPay sports betting in the near future.
MatchPay is a P2P payment platform (i.e. person-to-person or peer-to-peer payment platform) that allows account holders at all kinds of online retail stores to sell all or part of their account balances to other customers of those same merchants.
These private sales are undertaken using any of the most popular online instant-payment services, including the following:
For members (or prospective members) of US-friendly offshore betting sites, MatchPay will finally allow them to make deposits using the above services.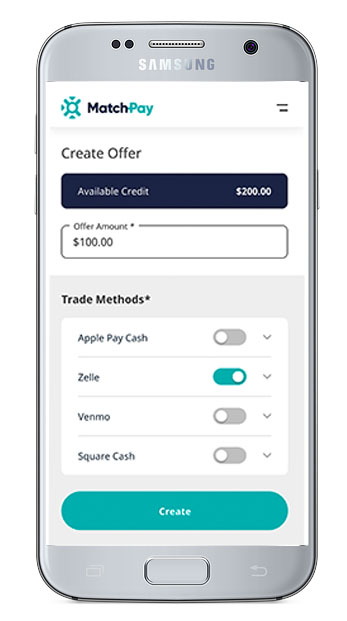 While these won't be direct transfers – as you'll still have to go through MatchPay's third-party portal to initiate the transactions – they're as close as US gamblers are going to get when it comes to making PayPal betting deposits, Venmo betting deposits, and Cash App betting deposits.
Though Zelle is also supported, online gamblers in the United States have been able to use Zelle to fund their betting accounts for some time.
However, to do so before MatchPay hit the scene, Zelle deposits had to first be converted to Bitcoin before you could then make an online crypto deposit at your site of choice. With the MatchPay Zelle option, several steps are removed from that procedure, making your deposits even faster.
How To Fund Your Legal Online Betting Account With MatchPay
Regardless of the type of betting you plan to do (casino, sportsbook, poker, or horse racing), the method by which you deposit with MatchPay is the same.
For now, we will use the system in place at Bovada, as this is likely to be the operational template for all other legal betting sites using MatchPay going forward.
Sign up at Bovada by following any link on this page (if you haven't already).
For new members, fill out the requisite sign-up form with your real, verifiable information. You will need to prove your identity to receive payouts, remember.
Once you're a member at Bovada, select the Deposit option from the site's Cashier page.
Select MatchPay.
Here, you will be transferred to the MatchPay service, where you will need to make a member account. You can also make a MatchPay account from the platform's site itself.
Verify your phone number and email per MatchPay's five-digit codes.
Once verified, you are now a MatchPay Trader.
Enter in the amount of money you wish to deposit into your Bovada account.
MatchPay will automatically locate an active Bovada member who wishes to sell you that amount, and the buyer and seller can then choose to use PayPal, Venmo, Cash App, or Zelle to complete the transaction.
Once the transaction is finalized, the requested balance will be deposited into your Bovada account, and you'll be ready to wager on sports, play casino games, enter poker tournaments, and bet the ponies!
Though we used Bovada as the example, the MatchPay platform will be integrated into every site that offers support for the system. MatchPay is highly recommended to all gamblers (and potential gamblers) who wish to make fast transfers with services otherwise not accepted at the best USA gambling sites.
While we still recommend Bitcoin, Cardano, Litecoin, Ethereum, Stellar, and other cryptocurrencies thanks to their enhanced casino bonuses and same-day payouts, MatchPay is much better and safer than using traditional debit and credit cards, as those transactions can be blocked or declined by US banks.
How To Claim Rapid Payouts With MatchPay Withdrawals
Requesting a legal online betting payout via MatchPay is just as easy as making a MatchPay gambling deposit, since the service works the same way on both ends. And while you don't have to deposit with MatchPay in order to withdraw funds using the platform, you still have to be a MatchPay Trader. If you're not already signed up with the free service, you can do so through the Bovada Cashier page as outlined above.
Once you're ready to pull out your winnings with MatchPay, just follow these simple steps:
Navigate to your betting site's cashier page and select the MatchPay option from the list of available payout methods.
Log into your MatchPay Trader account when prompted.
Enter in the amount of your betting balance you'd like to pull out.
Wait for MatchPay to automatically find a buyer.
Get paid!
That's all there is to it. Once you receive your payment, you'll get a notification in your P2P app of choice, and the funds will be there in USD, ready to be spent or transferred however you please.
This process will typically conclude the same day you make your payout request about 90% of the time, but because MatchPay is based on member demand, same-day withdrawals cannot be guaranteed every single time. However, this is a small negative in a sea of positives regarding the service, and unlike crypto, your money will always be available in USD with no extra steps to cash out.
MatchPay Online Gambling Benefits
All of the above online gambling markets have the same PayPal, Venmo, and Cash App restrictions when it comes to the top operators' US customers. That's been a real problem for a long time.
But MatchPay – once instituted and fully rolled out by all the top US-facing online gambling sites in the industry – will allow more players than ever to crank the digital slots, ante up at the digital felts, and play the ponies 24/7/365.
The benefits of MatchPay are innumerable, but the system isn't without its own drawbacks, though these are minimal in comparison.
MatchPay Pros
Allows for PayPal gambling deposits for US players
Allows for Venmo gambling deposits for US players
Allows for Cash App gambling deposits for US players
Allows for Zelle Pay gambling deposits without having to go through the Zelle-Bitcoin transfer process
Lets members at legal online betting sites sell portions of their balances to other members, giving them access to payouts via a different mechanism
Makes non-crypto payouts immediate by going through the MatchPay portal instead of the site's cashier, giving players same-day payouts in many cases
No added fees for MatchPay deposits or transfers/payouts
MatchPay Cons
Users are not eligible for enhanced Bitcoin bonuses and other crypto bonuses
The process may be slightly delayed by inactive or inattentive sellers, though MatchPay Traders are rated and systems are in place to minimize this
Not yet accepted by all top-rated online gambling sites – Bovada only for now
MatchPlay Mobile Gambling Apps For 2023
In addition to being one of the best new ways to fund your online gambling pastimes and allowing you to make legitimate PayPal deposits, Venmo deposits, Cash App deposits, and Zelle deposits, MatchPay is also fully accessible for mobile gambling fans.
Since the sites we recommend here are all designed with the mobile gambler in mind by using device-agnostic technology to ensure a seamless experience for iPhone gambling and Android gambling, it only makes sense that you'd be able to use MatchPay to make mobile deposits, too.
And since your PayPal, Venmo, Cash App, and Zelle accounts are all mobile-ready as well, your smartphone or tablet is truly a one-stop shop for legal betting online.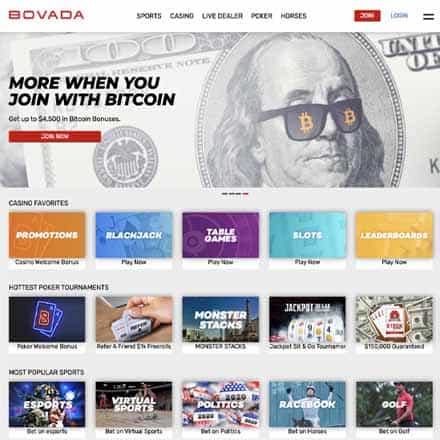 MatchPay is not associated with this website or any of the online gambling sites mentioned on this page, nor do they endorse any form of gambling. This website simply reviews and provides information on how MatchPay works and how it can be used to fund legal online gambling accounts.