Arkansas Legal Online Gambling For 2019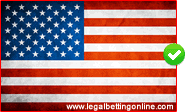 When it comes to gambling entertainment, you're not going to find a very favorable landscape in Arkansas. There are very few state regulated options available to residents, which is why our guide will be very beneficial to those seeking additional gambling opportunities that are legally sanctioned and open to residents of The Natural State. Just about the only options that gamblers in Arkansas have include pari-mutuel wagering, the lottery and charitable bingo and raffles. This is why there are not any land based casinos in the state. In fact, the only real money gambling destinations you will find in AR include one horse racing track and one dog racing track.
Despite the rather cold disposition that the state has towards gambling in general, Arkansas gambling laws do not take away all of the opportunities that players living here have access to. As long as you have a basic understanding of the nuances of the industry and the legalities surrounding it, as well as how to navigate to the legally licensed destinations, then you are well on your way to enjoying just about any type of mainstream gambling venue you are interested in. This guide will provide helpful information so that you can make informed decisions regarding which types of gambling platforms are the best option for you and your specific preferences and situation. We will provide insight into Arkansas gambling laws, how federal laws interact with state laws, and what legal gambling sites are available to players from Arkansas.
Gambling Laws In Arkansas

At this time, it is not legal for anyone living in Arkansas to own or operate and any type of online gambling business within state lines. In 2011, the Department of Justice declared that each state has the freedom to determine their own destiny when it comes to online gambling. At any time that the state decides they want to pursue an online gambling initiative that is licensed and regulated by the state, they are free to do so. Personally, I am not holding my breath for online gambling to become legal anytime soon in Arkansas given the overall not so favorable stance that the state has always taken with gambling.
Is Online Gambling Legal In Arkansas?
While the gambling laws in Arkansas may not support or allow state licensed online gambling services to the public, they also do not prohibit the state's citizens from participating in online gambling that is based outside of the US and that is legally licensed and regulated. This is good news for those gamblers who may be interested in offshore gambling sites but who weren't quite sure about the legalities. You will not be violating any state laws by engaging in online gambling as long as you make sure that you only visit a legally licensed and regulated destination that is not based inside of the United States. You will find some recommendations for where to find these types of sites below.
AR State Facts & Quick Jump Menu
Bovada Sportsbook & Casino

Since Arkansas doesn't offer any state regulated online gambling options as of early 2018, your best bet is to align yourself with the most reputable offshore gambling site that accepts Arkansas players. And that is exactly what Bovada is, a trusted and secure legally licensed offshore site that is open to most US players including AR. Bovada is part of a company that has been offering legitimate online gambling for over a decade. They are truly one of the most trusted names in the industry and always pay players when they win.
 Pros
Bet sports and casino all from one account
Most All USA players accepted
Enjoy sports betting and online casino games
Mobile wagering apps available
Live inplay betting options
100% legally licensed site
 Cons
Excluded States: NY, NV, NJ, DE, MD
Is Playing Online Casinos Legal For Arkansas Residents?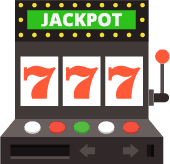 Our team of industry professionals here at legal betting online are sorry to say that neither online or offline state regulated casino gambling is legal in Arkansas. For a brief time there were multiple Internet cafes present in the state, however, in 2012, the state took action to close these types of establishments down. Other states, such as Florida, took the same action to eradicate internet café businesses from their state due to their ties to illegal activities. Unfortunately, this initial negative experience with online gambling has soured some people against online casino gambling, likely extending the timetable by which Arkansas may embrace any type of online gambling.
Though you cannot open up and operate an online casino inside of The Natural State, there are no laws preventing you from engaging in legal online casino gambling at offshore sites that accept players from Arkansas. What this means is that residents of the state are free to enjoy online casino gambling as long as they do so at a destination that is licensed, regulated and located outside of the US. The online casinos you see listed on this page fall into this category and have each been vetted by our team of industry professionals. Playing casino games for money at these sites does not violate any state or federal laws.
Reputable And Licensed Online Casinos
That Accept Arkansas Players
Is Sports Betting Legal In Arkansas?

When discussing legal online sports betting in the US, you will find that it is prohibited across the nation. There are four states that are able to legally offer sports betting options at land based destinations, including Nevada, Delaware, Montana and Oregon. Only in those four regions can you legally bet on sports through a state regulated, land based destination. The Federal Wire Act prevented any type of US based online sportsbooks from operating within the US, but the DOJ in 2019 has revisited their stance on the Wire Act and expanded their scope of prohibition to any domestic interstate gambling. The PASPA law prohibits all land based sports betting in the US with the exception of the four states previously mentioned. The issue has become quite controversial with the emergence of fantasy sports betting, so there may be changes coming down the pipe in the future. For now, there is very little access to sports betting for US players in general.
There is a sliver lining here however. None of the state or federal laws that prohibit US based sportsbook gambling make it illegal for you to enjoy online sports betting at legally licensed offshore sportsbook sites. As long as you restrict your betting to only licensed and regulated bookmakers that are located outside of the United States, you are not breaking any laws. The state and federal laws that govern sportsbook gambling in the US are not applicable beyond our borders, hence they do not affect the services offered to sports fans in Arkansas or most other states. You can visit any of the sportsbooks you see listed below and not be in violation of the law. Until the US gets on board with sports betting expansion, legal offshore sports betting is your best bet.
Best Arkansas Online Sportsbooks
Is Online Poker Legal in Arkansas?

Playing poker for money is handled the same way in Arkansas that casino gambling is, with a big fat 'hell no' from the state. You will not find any opportunities that are sanctioned by the state to play poker for money either online or offline. However, one thing that sets AR apart from other states is that it attempts to protect players from loss by allowing them to sue for recovery of money or goods lost in a game even though playing poker is not legal in the state. Regardless of this lawsuit option, we still recommend that you stay away from unlicensed gambling as it could put players in a questionable situation that in some cases has turned out to be dangerous for those involved.
Despite the fact that the gambling laws in Arkansas do not provide any options for legally playing poker for money, they also do not prevent you from participating in legally licensed and regulated online poker games that are offered by businesses located outside of the United States. You can play poker to your heart's content at offshore poker sites as long as they are indeed legitimately licensed, regulated, compliance certified and based offshore. Please keep in mind that not all legal Arkansas poker sites offer a high quality experience – and those sites that have been vetted by industry professionals are the safest way to go. We have a listing of those right below.
Top Rated Poker Sites
Open To Arkansas Players
Arkansas Online Gambling FAQ's
Latest Arkansas Gambling News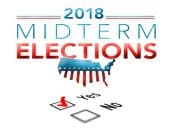 Arkansas Gambling Resources