Bookmaker Sportsbook Review 2023
A member of the BetCRIS family of gaming websites, BookMaker Sportsbook is long-established and extremely respected. BetCRIS got the whole offshore legal online sportsbook betting industry started back in 1985, and our 2023 BookMaker review shows why their original flagship site's still going strong. Licensed out of San Jose, Costa Rica, BookMaker gives members the ability to place bets from their computers, smartphones, or tablets.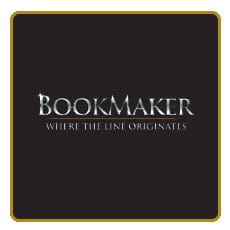 BookMaker provides quick and efficient sports betting access to all the major US and international sporting leagues and offers more different cryptocurrency banking options than any other operator. The BookMaker layout and site design makes it comfortable and easy to understand, which is something that's sorely lacking for the vast majority of Internet sportsbooks.
 All major and most minor sports are available in the site's sportsbook, and you can gamble on special political events like US elections, current events (TV odds, movie odds, etc.),  and just about anything else you can think of. US BookMaker members can also enjoy online casino games, poker, bingo, and horse racing betting without leaving the site.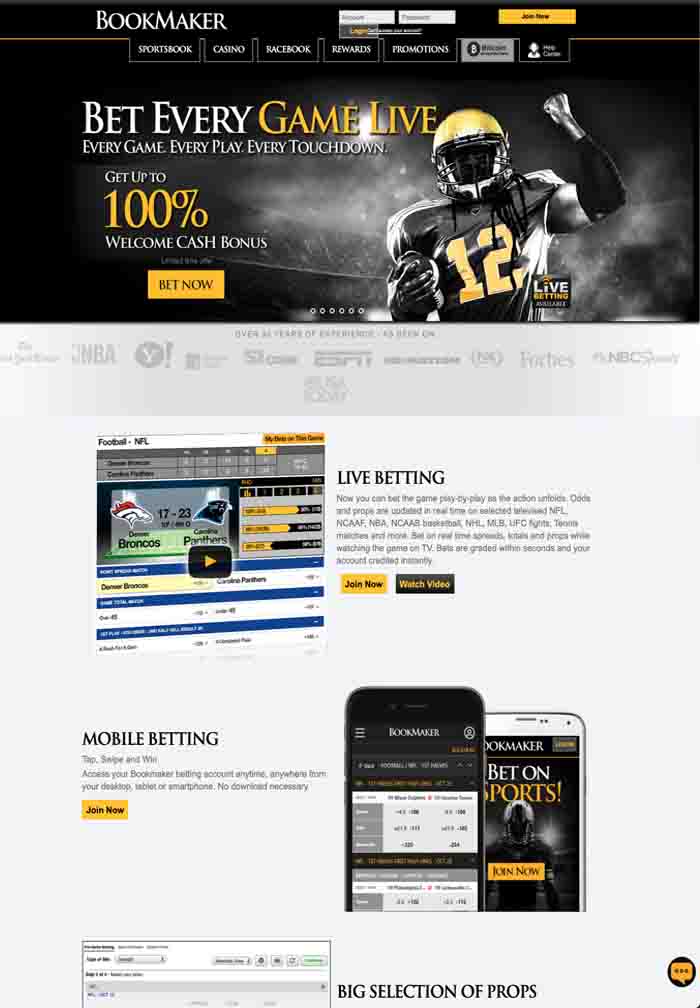 Bookmaker Sportsbook
15% Bonus Up To $600
Bookmaker is part of one of the oldest and most respected online sports betting companies around. They are part of the Betcris family of sites who have an impeccable reputation in the industry. They offer everything a player could want in an online sportsbook, including odds on pretty much everything, live in-game betting, parlays, half time bets, and more.
But what players like about Bookmaker's Sportsbook is that they don't have to nickel and dime players with bs withdrawal limits. Players can request a payout of up to $25K via bitcoin and $50K via bank wire. And they pay fast too, like clockwork. It's why the big boys choose to play at Bookmaker.
Live in-play wagering options

Welcome Offer 15% Cash (up to $600), Crypto 50% (up to $500)

Multiple Reload Bonus Offers

Mobile friendly wagering available

Biggest withdrawal limits in the industry
Promotions Not As Attractive As Other Sportsbooks
Is Bookmaker Sportsbook Legitimate?
BookMaker launched in 1996, but the BookMaker name was adopted when the site rebranded in 2007. Immediately, it became one of the biggest online football betting sites that accepted US players, and the sports selection has grown considerably ever since. It's not "Where The Line Originates" for nothing!
After years of reputable service to the US and other international markets, we have found several reasons we believe BookMaker is just about as good as it gets.
3 Reasons Why BookMaker is Legit
Legitmacy

Like other online sportsbooks available to US players, BookMaker uses several tools to assure account holders that their information is safe in their database. They also have a long Terms & Conditions page that details how they handle sensitive information. Over the years, BookMaker has grown into one of the most trusted and used betting services online. This trust can be attributed to their friendly customer service, quality betting lines, and posted sportsbook rules.

Odds, odds, and more odds

If you are looking for a good selection of US-domestic and international sports betting lines, you have found your sportsbook. BookMaker has odds on everything from cricket in India to bowling in the US. Current account holders can also take advantage of promotions and sportsbook rewards to earn freebies and more. 

Fast, Reliable Payouts

BookMaker knows how vital fast payouts are for online sports bettors, that's why they recently started accepting Bitcoin and dozens of other cryptocurrencies. With Bitcoin/crypto payouts, there are no associated fees with withdrawals, and they're the fastest payout options available online. While crypto payouts can technically take up to 24 hours, we have found that it usually doesn't take that long, with our funds showing up in our crypto wallets within just 2-3 hours on average.
Licensing And Certification - Is Bookmaker Sportsbook Legal In the USA?
San Jose is the largest city in Costa Rica, and it's the financial capital, too. The government of Costa Rica legalized online gambling years ago, and they regulate it as a substantial and legitimate industry. BookMaker is registered as a legal Internet sportsbook in that jurisdiction. Coupled with the nearly 30 years of offshore sportsbook excellence provided by its parent company BetCRIS, the legitimate and legal sportsbook licensing adds to the trustworthy, safe, and secure reputation this online bookmaker has earned.
Site Name: Bookmaker EU
Established: 1996
USA Accepted: Yes
License Jurisdiction: Costa Rica
Software: Proprietary
Phone Contact: 1-888-218-4629
Other Contact: Live Chat Or Email cs@bookmaker.eu
Bonus Offer: Welcome Offer 15% Cash (up to $600), Crypto 50% (up to $500)
Bookmaker Bonus Codes And Promotions
Like all of the best-reviewed online sportsbooks, BookMaker offers members a series of valuable sports betting bonuses and promotions to choose from. The biggest of these, naturally, is the BookMaker sign-up bonus, which is even better for players who choose to deposit using cryptocurrency.
The site also offers a host of other bonuses, including more reload bonuses than any other operator. And once you decide BookMaker's the place to play, their refer-a-friend bonus will make it even easier to recommend the site to acquaintances and colleagues.
BookMaker Sports Betting Options
Parlay card betting is offered for 3 to 10 teams. NFL teasers are also supported, with a minimum wager of just $1 on either of those bets. Aussie Rules football, cricket, rugby, politics, surfing, and martial arts are available for wagering. Boxing, golf, tennis, and all significant motorsports are also offered. As a website that caters to UK citizens and those from the USA, dozens of US, UK, and international soccer or cricket leagues can be wagered. Hockey, Baseball, Basketball, Football, and soccer action that includes NFL, NBA, and MLB leagues and College Football and Basketball betting, are supported.
The BookMaker sportsbook review we performed also shows that you can enjoy exciting live in-game betting on several sports. The company provides a handy calendar for keeping track of when any sporting event offered is starting. You also benefit from access to horse betting, mini blackjack, poker, and a Monte Carlo-style casino without leaving the site. Straight line, side, and totals bets are supported, as well as the parlays and teasers we mentioned above. There is also a free to enter Streak Contest, which pays you up to $25,000 when you build win streaks of 5, 9, 13, 17, and 21 games.
BookMaker Security Features
BookMaker employs state of the art security features to assure account holders that their personal and banking information is safe. Like most online e-commerce sites, BookMaker uses a Secure Sockets Layer (SSL) certificate to ensure account holders that only the appropriate recipients can view the information they share with the site's server.
Users can make sure that the SSL works appropriately by looking for a lock icon near the URL address. If the lock icon is present, there is no need to worry. You can view more about the site's security features by visiting the BookMaker Terms & Conditions page.
BookMaker Cashier & Banking Options
Adding money to your BookMaker account for American players is available through Bitcoin/crypto first and foremost. BookMaker supports dozens of different crypto coins, including the following:
Bitcoin, Litecoin, Ethereum, Bitcoin Cash, Dash, Ripple, Zcash, Komodo, DigiByte, Cardano, Salt, Qtum, Bitcoin Gold, Gnosis, Decred, RCN, LBRY Credits, Omisego, Basic Attention Token, Swarm City, Edgeless, Nem, iExec, Game Credits, Storj, We Trust, Tether, Wings, Bancor, Aragon, Ethereum Classic, 0x, EOS, Dogecoin, Stellar, Tron, Monero, Reddcoin, Status, Augur, Potcoin, District0x, Siacoin, Novacoin, Nubits, Blackcoin, Peercoin, Maidsafe, Civiccoin, Golem, Monacoin, Startcoin, Steem, Neo, Voxels, Vericoin, Vertcoin, Factoids, Clams, Omni, First Blood, Namecoin
Multiple cash out options are presented, such as bank wire, straight to your prepaid debit card, bank drafts, and now Bitcoin. Also, as with deposits, you can get paid through Western Union and MoneyGram.
One thing that sets BookMaker apart from most other sites is that they don't nickel and dime their players with any lowball max cashout restrictions. Players can withdraw up to $50K via bank wire and $25K via bitcoin. There is a reason why the big boys play at Bookmaker.
Withdrawal Methods
Bitcoin + Crypto
Bitcoin-To-Cash App
Courier Check
Bank Wire
Retail Money Transfer
Is Bookmaker Sportsbook Mobile Friendly?
Yes, BookMaker is one of the largest sites in the industry and has bottomless pockets. Naturally, they want to appeal to all types of players, including those who bet on the go via their mobile phones and tablet devices (iPhone, iPad, Android, etc.).
The mobile betting app is designed to work right through any modern smartphone or tablet web browser, and it's not geofenced which lets members play from anywhere in the US. BookMaker Mobile is one of the best on-the-go sports gambling experiences around and makes mobile betting painless.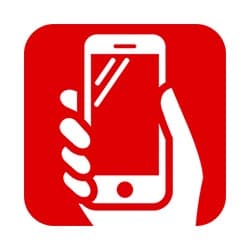 Betting On The Super Bowl At Bookmaker.EU
Each February at BookMaker, Super Bowl betting commences with game lines, prop bets, and futures that continue to take action through the 4th quarter of the big game. The BookMaker Super Bowl odds are comparable to what Las Vegas offers and are a must-stop anytime an NFL wager is being considered.
Of course, Super Bowl prop bets are also a major focus at BookMaker.EU. Covered topics are the coin toss, betting on Super Bowl commercials, MVP odds, and there are even options for wagering on the color of the drink poured on the winning coach's head. Be sure to visit BookMaker any time you plan on betting on the Super Bowl or any other NFL game.
2023 Bookmaker Review Summary
Having BetCRIS as a parent company means instant credibility. Legal and legitimate online gambling licensing out of San Jose, Costa Rica, one of the more respected and recognized Internet gambling license providers on the planet, is another excellent sign. Once we discovered those two facts in our BookMaker review, we knew we would probably enjoy taking a closer look and would likely include the brand in our refined selection of online sportsbook reviews. And that is assuredly the case.
Same-site access to casino gambling and horse betting, $1 teasers and parlays, multiple deposit and withdrawal options, and US player support are attractive features of this well-rounded sportsbook.
BookMaker mobile and desktop access is supported, and the bonus package is generous. Players can access not only significant sports and leagues for money line, spread, and totals betting, but also minor sports, politics, and even surfing. You can place wagers on events in the future, use the handy odds converter and on-site calendar, which are provided free of charge, and win up to $25,000 in the open to enter Streak Contest. There are plenty of reasons to recommend this enjoyable and dependable website to American and international online sports gamblers.
Bookmaker Rating
Trust And Reputation

Legal Licensing

Payout Speed