NFL Over/Under Betting Guide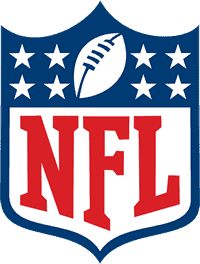 Over-under betting on NFL games is one of the NFL bet types that receives the most action, and that's because it is one of the easiest bets to make and understand on the board. NFL sportsbooks draw a line in the sand declaring how many points two competing NFL teams will combine to score, and bettors simply select which side of that line the total will fall on.
When it comes to betting on the over-under, NFL games can provide fertile ground because league parity often causes for unexpectedly high or low scoring affairs. Our guide to legal NFL over under betting divulges the legal options available to US bettors and provides a few NFL over under betting tips to give gamblers an edge. Read on for clear guidance on NFL over-under odds and the best sites for NFL betting.
Is Betting On NFL Over/Under Odds Legal In 2023?
Yes, and there are two ways that US NFL bettors can bet on the over under total on a given game – domestic and offshore.
Domestic – Many US States have passed laws that allow sportsbooks to accept NFL over/under bets and all other wagering lines at brick-and-mortar, online, or mobile sportsbooks.
Offshore – International sportsbooks operating in a legitimate overseas jurisdiction are able legally accept NFL over under bets from US gamblers via the Internet because there are no laws that specifically prohibit the activity.
Only the state, Washington, prohibits all forms of online gaming, but the sportsbooks sites we recommend accept members from this state (though you should follow all local laws and proceed only at your own risk). For in-depth information on the subject, please visit our US Gambling Laws page. 
Best Sportsbook For Betting On NFL Over Under/Odds
Bovada Sportsbook
#1 Rated Online Sportsbook For 2023
Bovada provides the most competitive selection of NFL betting lines, including an offensive lineman-sized menu of NFL over/under odds for regular-season games, NFL playoff games, and the Super Bowl. NFL totals bets at Bovada are part of the total package, and Bovada's custom prop builder even lets you buy and sell points to make your own NFL O/U odds!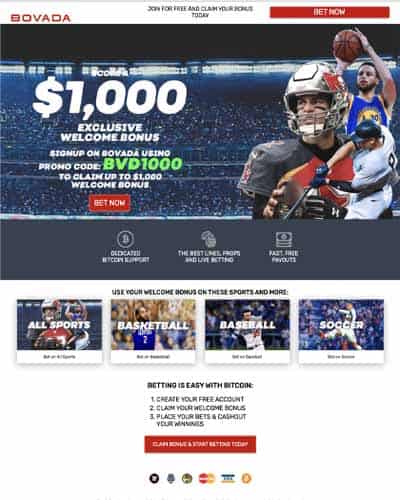 US Friendly - Most US States Accepted

Most reputable name in online sports betting

Licensed by Curacao - Operates within Costa Rica

Generous 50% bonus up to $1,000 for new members

Easy deposits using credit cards or Bitcoin/crypto

Fast and reliable payouts guaranteed
Only US, Mexico and Brazil players accepted

Residents of DE, MD, NJ, NV, NY not accepted

Limited deposit options compared to other sites
Best Sports Betting Sites For NFL Over Under Lines
NFL Over Under Odds Explained
NFL over under predictions only requires bettors to select whether the total amount of points scored between both competing teams will be "over or under" the total offered by oddsmakers.
Alongside the point-spread and the money line, it is one of the three most common NFL bets and is a popular wagering option for gamblers of all experience levels. Below is an example of a betting line for the Denver Broncos vs. the New England Patriots.

The column to the far right contains the over-under NFL odds, which has been set at 46.0. NFL bettors merely need to select whether the two teams will combine for over 46, or under 46.
If the total number of points lands directly on 46, then the result of the bet is a push and all wagers are canceled.
NFL over underscan also includes a half-point (ex. 46.5), which would remove any chance of a push because the total would have to fall on one side or the other of a fractional total prediction.
Eagled-eyed bettors may also notice that there are money line odds in parenthesis located next to the NFL point total predictions. These moneylines indicate the juice that the sportsbook has built into the line so that their sports betting operations can remain profitable.
Basically, the -110 moneyline means that the house is only risking $100 against your $110 bet on the NFL betting odds for the over-under.
NFL Total Odds vs. NFL Over Under Odds
NFL totals odds and NFL over under odds are just two different ways of saying the exact same thing. Over/under odds for NFL games and totals odds for NFL games both refer to the amount of points that oddsmakers have determined that both teams in a given game will combine to score. In a standard NFL betting line, the over/under is typically featured to the far right, just after the NFL moneyline odds.
NFL Over Under Betting Tips
NFL over under wins in the realm of betting aren't that hard to come by, but we're not here to offer NFL over under football locks. Instead, we hope to inform those that are interested in betting on NFL totals a few pieces of advice that can prepare bettors for staying in the game as long as possible.
Shop The Odds – Belonging to only one sportsbook limits your options. If the Dallas Cowboys and the New England Patriots feature an over under that is set at 55.0, and you intend to bet on the over, another sportsbook may be offering NFL total odds that are a few points lower. Give yourself the best chance to win the bet by shopping the odds and belonging to more than one NFL betting site.
Bankroll Management – Maintaining an NFL sports betting budget is key, and wagers should be made using financial assets that remain after all bills and essential needs have been taken care of. Also, limit your bets to 5% of your total bankroll. This will avoid depleting NFL betting funds too quickly, and will also allow bettors to stay in the action much deeper into the season.
Avoid Betting On Your Favorite NFL Team – Although you may have the most insight into the goings on of your favorite NFL franchise, betting on their NFL over under odds is not the best idea because all too often, passion can weigh too heavily on the decision. Stick to games outside of your home market to ensure that you're thinking straight when making Vegas over under NFL bets.
Mobile Betting On Over And Under NFL Odds
Mobile access to NFL football odds, over under totals or otherwise, are a cinch when using popular tablets and smartphones such as iPhone, iPad, and Android-based devices. Using an up-to-date mobile browser, NFL over/under betting lines can be accessed by simply clicking on one the links to the sportsbooks we recommend in the table above.
No download is required. These web-based mobile betting apps will have users laying some action on NFL over under odds quickly, from nearly anywhere in the United States with an Internet connection. All the features of the full sportsbook site are available for handheld use when pairing our top-rated NFL over under betting sites and a current smartphone or tablet.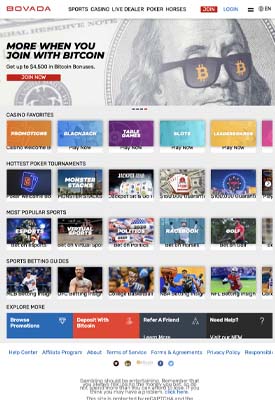 Live Betting On NFL Over Under Picks
If it's the middle of the second quarter and that low scoring over under NFL prediction that you bet on has already been surpassed, don't sweat it! Make up some ground with in-game, live betting on NFL over-under odds that offer quarterly totals, halftime totals, and revised final total odds. These live NFL over/under odds will continue to update until the ref blows the final whistle, allowing for a full game's worth of action.