2023 NFL Draft Betting Guide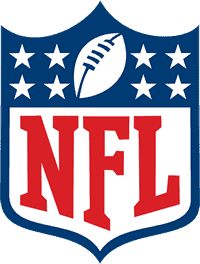 The NFL Draft is one of the few betting opportunities that pro football fans and handicappers have during the dreadful 7-month stretch known as the NFL offseason. The next NFL Draft will begin on Thursday, April 27, and conclude on Saturday, April 29, 2023. 
Here you can find legal information on NFL betting as well as all the odds, lines, and prop bets listed for this year's draft for the National Football League, the online sportsbooks we recommend, this year's draft order, and everything you need to know before betting on the 2023 NFL Draft.
Is It Legal To Bet On The NFL Draft?
Yes. There are two ways to bet on the NFL Draft legally in the United States. You can wager money at the state-licensed sportsbooks offered by a handful of states that have legalized sports betting following the overturn of PASPA, or you can wager on the draft at licensed offshore betting sites since there is no federal or state law that prevents you from betting real money at a sportsbook located outside of the US.
Best NFL Draft Betting Site For 2023
Betonline Sportsbook
Top-Rated Sportsbook For 2023
If you're interested in NFL Draft betting, BetOnline AG might be your number-one pick. The site has a series of NFL Draft props available, including draft positions for individual players, draft totals by position, draft picks for each position, draft numbers by college conference, and more. Trade up to BetOnline Sportsbook in next year's NFL Draft!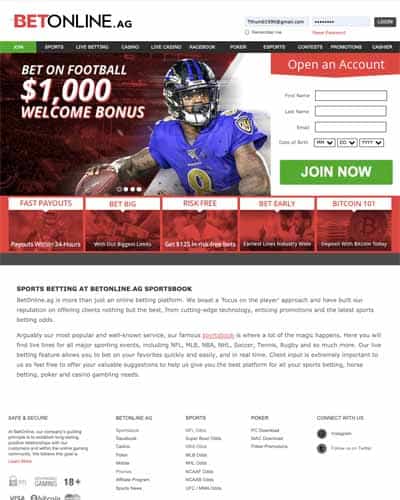 Most trusted site – Operational since 1992!

US + international players welcome (18+)

Supports AVAX coin + many more crypto betting options

Enhanced bonuses for Avalanche crypto gambling deposits

Guaranteed same-day payouts + no added fees with Bitcoin/altcoins
Restricted state: New Jersey

BetOnline bonuses/promotions have 30-day time limit

No P2P app or eWallet betting banking options
Best Online NFL Draft Sportsbooks
Below, you will find a list comprising our recommended sports betting brands that allow you to bet on the NFL Draft. Our team of industry professionals has compiled this list after verifying that each of these brands is legally sanctioned and regulated, has a strong security profile (SSL and TLS encryption), offers industry standard betting lines and wagering types, has live and mobile sports betting capabilities, and offers valuable bonuses for their users.
2023 NFL Draft Betting Odds
Betting odds for the 2023 NFL Draft have been released, and below you can find all the latest lines and prop bets available. All betting lines come off the board Thursday, April 29 at 7:59 PM ET, so if the fans have begun booing NFL Commissioner Roger Goodell after he walks on the stage, then you've got less than a minute left to lock in your wagers before he officially opens the draft and puts the first team on the clock.
There are odds for a host of lines and props available for the 2023 NFL Draft and all the top offshore betting sites will want to maximize the draft wagers they offer, which could really boost your bankroll if you make the right picks. Unlike, say, the Bengals. Don't be the Bengals.
2023 NFL Draft betting odds are provided by Bovada. For more lines and updated odds, please visit the sportsbook daily. 
2023 NFL Draft - Everything You Need To Know
When:
Day 1: Thursday, April 27, 2023 @ 8:00 PM ET - Round 1
Day 2: Friday, April 28, 2023 @ 7:00 PM ET - Rounds 2-3
Day 3: Saturday, April 29, 2023 @ Noon ET - Rounds 4-7
Where: Kansas City, MO
Watch/Stream: ABC, ESPN, ESPN 2, ESPN Deportes, NFL Network, NFL.com, fuboTV
First Overall Pick: Carolina Panthers
Mr. Irrelevant Pick: Houston Texans
Most Overall Picks: Houston Texans
Fewest Overall Picks: (5) Broncos, Saints, Carolina Panthers, Minnesota Vikings
Multiple First Round Picks: Houston Texans, Philadelphia Eagles, Seattle Seahawks, Detroit Lions
No First Round Pick: Miami Dolphins, San Francisco 49ers, LA Rams, Cleveland Browns
Mobile NFL Draft Betting Apps
Smartphones and tablets are with us everywhere and are slowly taking the place of PCs and laptops as each year goes by. That's why NFL Draft sportsbooks offer mobile betting options and offer technology that conforms to the screen dimensions of current iPads, iPhones, and Android-based devices.
Touch-button controls will have bettors easily wagering on the top picks of the NFL Draft while at the beach or on the top floor of a downtown skyscraper. Click on one of the sportsbook links we've provided, and your device will transform into a micro-NFL Draft wagering machine.
Is There Live NFL Draft Betting?
When people talk about live NFL odds they are usually referring to game lines that continue to receive action while the clock is running. In the cash of NFL Draft odds, live betting occurs on each and every prop or line until an outcome is reached or the player has been selected.
Live NFL Draft betting can occur until conclusion but can also be removed prior to that if online oddsmakers so choose. Take advantage of in-play NFL Draft odds but don't wait too long and miss out!