NFL Draft Betting Guide For 2021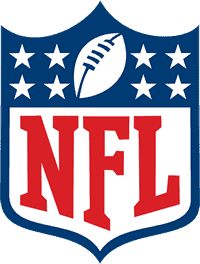 The NFL Draft is one of the few betting opportunities that pro football fans and handicappers have during the dreadful 7-month stretch known as the NFL offseason. The 2021 NFL Draft will begin on Thursday, April 29, and conclude on Saturday, May 1, 2021. Assuming the COVID-19 situation has settled down by then, the draft will be held live in front of fans once again in Cleveland, Ohio. 
If not, we can expect another virtual NFL Draft like the one featured in April of 2021. Here you can find legal information on NFL betting as well as all the odds, lines, and prop bets listed for this year's draft for the National Football League, the online sportsbooks we recommend, this year's draft order, and everything you need to know before betting on the 2021 NFL Draft.
Is It Legal To Bet On The NFL Draft In The United States?
Yes. There are two ways to bet on the NFL Draft legally in the United States. You can wager money at the state-licensed sportsbooks offered by a handful of states that have legalized sports betting following the overturn of PASPA, or you can wager on the draft at licensed offshore betting sites since there is no federal or state law that prevents you from betting real money at a sportsbook located outside of the US.
Top USA Online Sportsbook Offering NFL Draft Betting Lines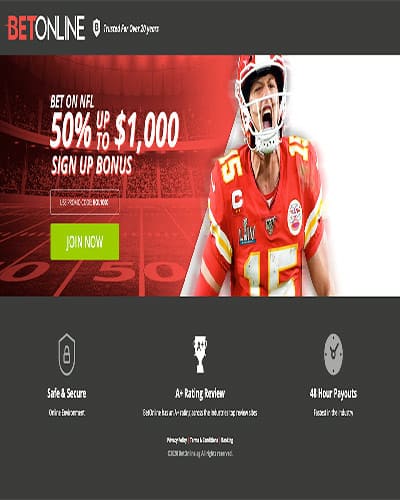 Betonline Sportsbook
50% Bonus Up To $1,000
If you are interested in NFL Draft betting, than BetOnline is a top notch sports betting provider that can deliver. BetOnline is a storied name in the online gaming industry, having been operational on some level for a generation. They are a licensed and regulated in Panama and are legally able to accept all US players (with the exception of those in NJ). BetOnline's sportsbook has betting lines from sports leagues around the world. Their wagering types are similar to the ones you would find in Las Vegas casinos. BetOnline even offers live and mobile betting as a way to switch up your gambling practices. The site has a built-in Stats Center that lists the major wagering trends giving bettors a fair chance at making successful bets.
In regards to the NFL Draft, BetOnline has a series of prop bets available. These betting lines include betting on specific players to be drafted in specific positions, including the #1 overall pick. You can also bet on which conference will have the most players drafted, how many running backs are drafted in the first round, and more. BetOnline's security profile keeps your personal and financial information safe as you place your wagers, giving you the peace of mind needed to bet comfortably. Browse through their sportsbook to see what your options are and if it is right for you.
Almost all American players accepted

Longevity in the industry

Legally Licensed In Panama

Generous 50% Bonus Up To $1,000

Many betting props available for the 2021 NFL Draft

Easy deposits using credit cards and crypto
USA Online Sportsbooks Offering NFL Draft Odds
Below, you will find a list comprising our recommended sports betting brands that allow you to bet on the NFL Draft. Our team of industry professionals have compiled this list after verifying that each of these brands is legally sanctioned and regulated, has a strong security profile (SSL and TLS encryption), offers industry standard betting lines and wagering types, has live and mobile sports betting capabilities, and offers valuable bonuses for their users.
2021 NFL Draft Betting Odds
Betting odds for the 2021 NFL Draft have been released, and below you can find all the latest lines and prop bets available. All betting lines come off the board Thursday, April 29 at 7:59 PM ET, so if the fans have begun booing NFL Commissioner Roger Goodell after he walks on the stage, then you've got less than a minute left to lock in your wagers before he officially opens the draft and puts the first team on the clock.
There are odds for a host of lines and props available for the 2021 NFL Draft and all the top offshore betting sites will want to maximize the draft wagers they offer, which could really boost your bankroll if you make the right picks. Unlike, say, the Bengals. Don't be the Bengals.
2021 NFL Draft betting odds provided by Bovada. For more lines and updated odds, please visit the sportsbook daily.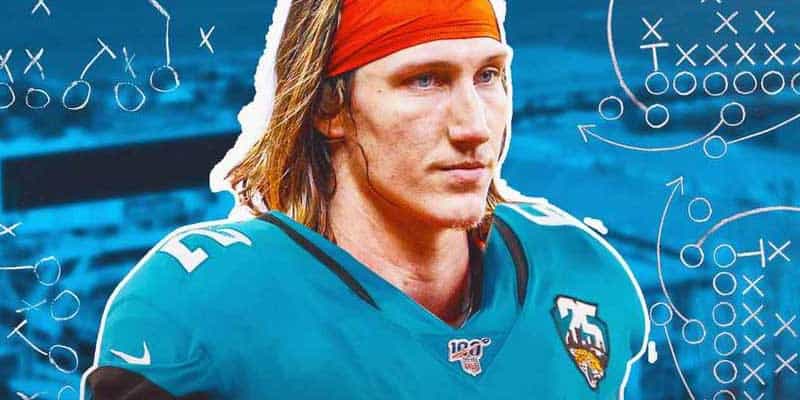 First Pick of 2021 Draft
Trevor Lawrence -10000
Zach Wilson +1200
Justin Fields +2000
Penei Sewell +2500
2nd Pick Overall
Zach Wilson -2000
Justin Fields +850
Trey Lance +1600
Penei Sewell +2200
3rd Pick Overall
Mac Jones -200
Justin Fields +250
Trey Lance +325
Zach Wilson +1400
What Team Will Aaron Rodgers Play For In Game 1 Of The 2021 Regular Season?
Green Bay Packers -2000
San Francisco 49ers +800
New Orleans Saints +1000
New England Patriots +950
Las Vegas Raiders +1200
Denver Broncos +1200
What Team Will Teddy Bridgewater Play For In Game 1 Of The 2021 Regular Season?
Denver Broncos +325
Pittsburgh Steelers +600
Chicago Bears +800
Carolina Panthers +150
Houston Texans +450
Las Vegas Raiders +800
Atlanta Falcons +800
Miami Dolphins +800
2021 NFL Draft - Everything You Need To Know
When:
Day 1: Thursday, April 29, 2021 @ 8:00 PM ET - Round 1
Day 2: Friday, April 30, 2021 @ 7:00 PM ET - Rounds 2-3
Day 3: Saturday, May 1, 2021 @ Noon ET - Rounds 4-7
Where: Cleveland, Ohio
Watch/Stream: ABC, ESPN, ESPN 2, ESPN Deportes, NFL Network, NFL.com, fuboTV
First Overall Pick: TBD
Mr. Irrelevant Pick: TBD
Most Overall Picks: TBD
Fewest Overall Picks: TBD
Multiple First Round Picks: TBD
No First Round Pick: TBD
2021 NFL Draft Order And Total Overall Picks
Smartphones and tablets are with us everywhere and are slowly taking the place of PCs and laptops as each year goes by. That's why NFL Draft sportsbooks offer mobile betting options and offer technology that conforms to the screen dimensions of current iPads, iPhones, and Android-based devices.
Touch-button controls will have bettors easily wagering on the top picks of the NFL Draft while at the beach or on the top floor of a downtown skyscraper. Click on one of the sportsbook links we've provided, and your device will transform into a micro-NFL Draft wagering machine.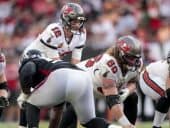 Well, it's lucky Week 13 of the NFL (or unlucky Week 13 if you're the Saints' Taysom Hill), and that means you've got a whole slate of games coming up on Sunday. Of course, while we're primarily interested in this … Read more