2020 NFL Draft - Legal Betting Guide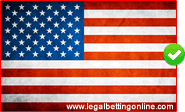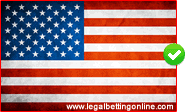 The NFL Draft is one of the few betting opportunities that pro football fans and handicappers have during the dreadful 7-month stretch known as the NFL offseason. In fact, for the 2020 season, due to the worldwide shutdown of pro sports in the wake of the coronavirus pandemic, there is hardly anything else to wager on at your favorite offshore betting sites. NFL draft betting, then, is doubly important this year.
The 2020 NFL Draft will be held on Thursday April 23-25 in Las Vegas, Nevada, as a nod to the Raiders finally moving to Sin City for the 2020 season. However, again due to COVID-19, the event will be structured a bit differently from a presentation standpoint. While it will still be televised, fans won't be in the audience, and the league isn't flying prospects and their families to the event. Instead, it'll be more of a "conference call" event, where teams make their picks and then introduce prospects (and their statements) via a remote video feed.
But the show will go on! Here you can find legal information on NFL betting as well as all the odds, lines, and prop bets listed for this year's draft for the National Football League, the online sportsbooks we recommend, this year's draft order, and everything you need to know before betting on the 2020 NFL Draft.
Is It Legal To Bet On The NFL Draft In The United States?
Yes. There are two ways to bet on the NFL Draft legally in the United States. You can wager money at the state-licensed sportsbooks offered by a handful of states that have legalized sports betting following the overturn of PASPA, or you can wager on the draft at licensed offshore betting sites since there is no federal or state law that prevents you from betting real money at a sportsbook located outside of the US.
Top Sportsbook Offering Betting Lines
On The NFL Draft 2020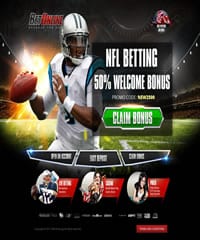 If you are interested in NFL Draft betting, than BetOnline is a top notch sports betting provider that can deliver. BetOnline is a storied name in the online gaming industry, having been operational on some level for a generation. They are a licensed and regulated in Panama and are legally able to accept all US players (with the exception of those in NJ). BetOnline's sportsbook has betting lines from sports leagues around the world. Their wagering types are similar to the ones you would find in Las Vegas casinos. BetOnline even offers live and mobile betting as a way to switch up your gambling practices. The site has a built-in Stats Center that lists the major wagering trends giving bettors a fair chance at making successful bets.
In regards to the NFL Draft, BetOnline has a series of prop bets available. These betting lines include betting on specific players to be drafted in specific positions, including the #1 overall pick. You can also bet on which conference will have the most players drafted, how many running backs are drafted in the first round, and more. BetOnline's security profile keeps your personal and financial information safe as you place your wagers, giving you the peace of mind needed to bet comfortably. Browse through their sportsbook to see what your options are and if it is right for you.
 Pros
Almost all American players accepted
Longevity in the industry
Legally Licensed In Panama
50% Bonus Up To $1000
Many betting props available for the 2020 NFL Draft
Easy deposits via credit cards and Bitcoin
Cons
Interface isn't as slick as some other sites
Competitive lines might not be the best in all scenarios
Higher bonus rollovers than some competitors
Excluded States: NJ
Legal USA Friendly Sports Betting Sites
Offering NFL Draft Betting Odds
Below, you will find a list comprising our recommended sports betting brands that allow you to bet on the NFL Draft. Our team of industry professionals have compiled this list after verifying that each of these brands is legally sanctioned and regulated, has a strong security profile (SSL and TLS encryption), offers industry standard betting lines and wagering types, has mobile/live betting capabilities, and offers valuable bonuses for their users.
2020 NFL Draft Betting Odds
Betting odds for the 2020 NFL Draft have been released, and below you can find all the latest lines and prop bets available. All betting lines come off the board Thursday, April 23 at 7:59 PM ET, so if the fans have begun booing NFL Commissioner Roger Goodell after he walks on the stage, then you've got less than a minute left to lock in your wagers before he officially opens the draft and puts the first team on the clock.
There are odds for a host of lines and props available for the 2020 NFL Draft. This is especially true this year, as most sports are on hiatus due to COVID-19. As a result, all the top offshore betting sites will want to maximize the draft wagers they offer, which could really boost your bankroll if you make the right picks. Unlike, say, the Bengals. Don't be the Bengals.
2020 NFL Draft betting odds provided by Bovada. For more lines and updated odds, please visit the sportsbook daily. 
1st Overall Pick
Joe Burrow -10000
Chase Young +1000
Tua Tagovailoa +1500
Justin Herbert +2500
Jeffrey Okudah +7500
Andrew Thomas +15000
Jacob Eason +40000
Jake Fromm +40000
CeeDee Lamb +40000
2nd Overall Pick
Chase Young -3000
Tua Tagovailoa +900
Jeff Okudah +2500
Jedrick Wills Jr. +6600
Andrew Thomas +10000
Justin Herbert +1200
3rd Overall Pick
Tua Tagovailoa +275
Jeff Okudah -110
Chase Young +2000
Isaiah Simmons +1000
Jedrick Wills Jr +6000
Justin Herbert +300
Joe Burrow +10000
2020 NFL Draft - How Many Times Will The Broadcast Experience Technical Difficulties?

Over 4.5 +225
Under 4.5 -350

2020 NFL Draft - Will Roger Goodell Be Wearing Sweatpants Or Pajama Pants At Any Point Of The NFL Draft?
2020 NFL Draft - Will Roger Goodell Be Wearing A Suit At The Beginning Of The NFL Draft?
2020 NFL Draft - Will The NFL Draft Get Hacked?
Where Will Andy Dalton Play Next Season?

Jacksonville Jaguars +180
Cincinnati Bengals +200
New England Patriots +450
Los Angeles Chargers +550
Washington Redskins +850
Miami Dolphins +1200

Where Will Cam Newton Play Next Season?

Los Angeles Chargers +175
Jacksonville Jaguars +375
New England Patriots +375
Miami Dolphins +500
Washington Redskins +800
Denver Broncos +600

Where Will Jameis Winston Play Next Season?

Jacksonville Jaguars +200
Los Angeles Chargers +450
Pittsburgh Steelers +425
Denver Broncos +600
New England Patriots +650
Miami Dolphins +375

Who Will Be The Bears Starting QB For Week 1?

Nick Foles -160
Mitchell Trubisky +120
Who Will Be The Dolphins Starting QB For Week 1?

Ryan Fitzpatrick -185
Tua Tagovailoa +255
Justin Herbert +375
Cam Newton +1400

Who Will Be The Jaguars Starting QB For Week 1?

Gardner Minshew -300
Andy Dalton +750
Cam Newton +800
Jameis Winston +875
Jordan Love +1600
Tua Tagovailoa +1600
Justin Herbert +1600

Who Will Be The Patriots Starting QB For Week 1?

Jarrett Stidham -250
Brian Hoyer +275
Cam Newton +750
Andy Dalton +900
2020 NFL Draft - Everything You Need To Know
When:
Day 1: Thursday, April 23 @ 8:00 PM ET - Round 1
Day 2: Friday, April 24 @ 7:00 PM ET - Rounds 2-3
Day 3: Saturday, April 25 @ Noon ET - Rounds 4-7
Where: Las Vegas, Nevada
Watch/Stream: ABC, ESPN, ESPN 2, ESPN Deportes, NFL Network, NFL.com, fuboTV
First Overall Pick: Cincinnati Bengals
Mr. Irrelevant Pick: New York Giants
Most Overall Picks: Miami Dolphins (14)
Fewest Overall Picks: New Orleans Saints, Kansas City Chiefs (5)
Multiple First Round Picks: Jacksonville Jaguars (2), Las Vegas Raiders (2), Miami Dolphins (3), Minnesota Vikings (2), San Francisco 49ers (2)
No First Round Pick: Buffalo Bills, Pittsburgh Steelers, Los Angeles Rams, Indianapolis Colts, Chicago Bears, Houston Texans
2020 NFL Draft Order And Total Overall Picks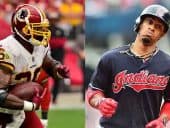 During this current political and social climate, many organizations are looking inward, reevaluating their policies and procedures to determine if they are insensitive to certain groups. Nothing stimulates large scale change in the United States quite like the almighty dollar, and when bottom lines are affected, so are motivations. The Washington Redskins now find themselves in a predicament. They have faced criticism over their racially insensitive mascot and franchise name for years, but now, the organization appears willing to consider …
Read moreWashington Redskins And Cleveland Indians Consider Name Change After Corporate Backlash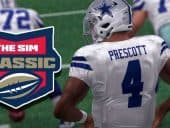 Online sports betting and casino site Bovada has organized an online tournament featuring simulated NFL games using Madden 20 as the software. They are calling it the Sim Classic, which began on May 9th with games continuing until the Sim Bowl championship game on May 24th. We've got a long way to go until Sim Bowl Sunday, and that's the idea. Bovada has designed this first-ever simulated online tournament to cover the time between now and when major sports begin …
Read moreBet On A Month's Worth Of Simulated NFL Games With Bovada's Sim Classic Tournament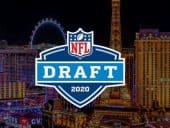 Each April, top offshore sportsbooks roll out a full slate of odds for events occurring during the NFL Draft. This year the draft is receiving extra attention because it is the only major sporting event to occur live over the last several weeks, with many in the USA still on lockdown due to COVID-19. This unprecedented level of exclusivity for the NFL Draft has caused an increased volume of NFL Draft betting across the board. Las Vegas sportsbooks have traditionally …
Read moreNFL Draft Prop Bets Now On The Table In Some States