Prop Bets For Super Bowl 58 Commercials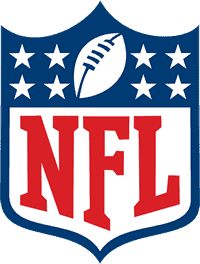 Super Bowl Sunday encompasses the most betting action of any other day on the sporting calendar, and the odds for the commercials are just a small part of the overall picture. The best part about prop bets for Super Bowl commercials is that they can literally pay out during any break in the game, providing hours with of entertainment.
The most fun Super Bowl prop bets are often the commercial odds because they invite even the most casual of pro football viewers into the fold with no prior gambling experience necessary. All that is required is a solid venue to lay some action at, and we've got the top online NFL sportsbooks on the web all laid out for you in the guide below.
Is It Legal To Bet On Super Bowl Commercials In 2023?
Yes. Legal betting on Super Bowl commercial props is available via international or domestic sportsbooks. Local sports betting locations are offered in states where they have been legalized, with most offering NFL betting options, including the Super Bowl.
Online sportsbooks can legally accept bets from 18-and-over gamblers in the United States because there are no laws in place that say they cannot. Washington has passed laws forbidding all online gaming, but offshore books are fair game in all other states.
Best Super Bowl LVIII Commercial Prop Betting Sites
What Are Super Bowl Commercial Props?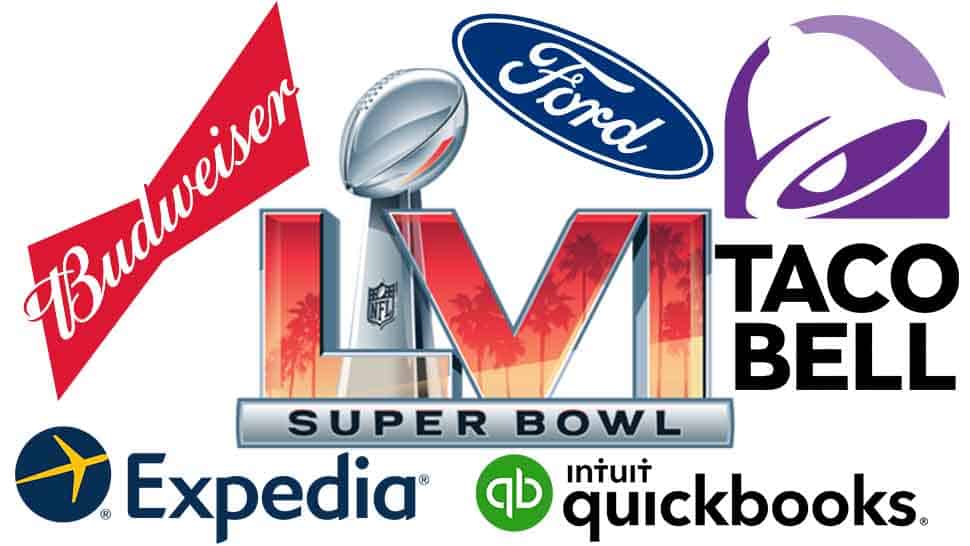 Commercial prop bets for the Super Bowl can encompass anything involving the ads that air during breaks in the big game. Below is a sample of the types of NFL bets that are routinely offered for Super Bowl commercials each year.
Overall Order Of Commercials
Order Of Commercials Between Similar Brands Or Political Opponents
Outcome Of Commercial Plotlines
Appearance Of Actors, Animals, Or Characters In Commercials
Many of these Super Bowl prop bets for commercials are spoiled prior to the game due to leaked information, causing lines to be removed from sportsbook sites without notice.
Super Bowl 58 Commercial Prop Bets
Here are a selection of some of the many Super Bowl commercial props we've found at the #1 online sports betting sites around. These are merely a sample of the hundreds of commercial prop bets for the Super Bowl that bettors will encounter when surfing our premium Super Bowl betting sites.
How To Bet On Super Bowl 58 Commercial Props
Props for Super Bowl commercials usually feature two brands as potential results with money line odds attached to each outcome. The following is an example of a Super Bowl commercial betting line.
What brand's Super Bowl commercial will air first?
Ford's -120 money line odds mean that they are the favorite, and that wagers of $120 are required for bets on them to win $100. Sportsbooks aren't willing to risk as much as the bettor because they believe that Ford will indeed air before Chevy.
The +110 odds attached to Chevrolet mean that $100 bets on them will earn $110 if their SB ad airs first. Online betting sites are paying out at more than bettors are risking because they are the underdog. For further guidance, our page on Super Bowl betting tips explains the best way to enjoy betting on the big game.
Super Bowl 58 Commercial Prop Betting Apps
Readers can access the best mobile sportsbooks that offer Super Bowl commercial props without the need for a download. Just access any Super Bowl betting site we recommend above using a mobile browser and your screen will appear just like a downloadable app with touch-button navigation.
Don't fuss around with laptops and PCs trying to lay some action on Super Bowl ad prop bets. Just click and bet with one of our top mobile NFL sportsbooks above using any major Apple or Android device.
Super Bowl Commercial FAQs
Super Bowl prop bets are available at both domestic and offshore sportsbooks. We advise using international online NFL betting sites because they are the most convenient, offer the most competitive odds, accept Bitcoin (BTC) as a method of deposit and withdrawal, and offer promotional bonuses to new members.   
There's no time like the present when it comes to prop bets for Super Bowl commercials because they are only on the boards at offshore sportsbooks for a limited time. Odds for Super Bowl commercials typically debut within a week or two of the game, with props receiving action until the broadcast signs off. The same can be said for Super Bowl National Anthem props, and SB MVP odds.      
The cost of Super Bowl commercials directly correlates to the amount of eyeballs that are routinely focused on the television broadcast. It is one of the largest captive audiences that advertisers can count on during each year, so not only do they pay a lot for the airtime, but they also pay millions for the production of the commercials.
Opinions are individual to each human being, but our writers most commonly mention the Budweiser Frogs advertisement that aired during Super Bowl 29 in 1995. The Super Bowl commercial featured three frogs sitting on lily pads looking at a neon Budweiser sign, each one uttering a syllable – "Bud," "Weis," "Er."
Rapper Eminem's commercial for Chrysler in 2011 totaled out at a production cost of $12.4 million. How much of that went directly into Slim Shady's bankroll is unknown, but the advertisement was a success, and the Super Bowl 45 commercial reinvigorated interest in the Chrysler brand, causing a significant uptick in sales.