Hawaii Legal Online Gambling 2021
Domestic gambling of any kind is unavailable in Hawaii, but there are several top-rated international casinos, sportsbooks, and poker rooms that accept HI gamblers. If you live in the Aloha State, you can say "hello" to these legal betting sites.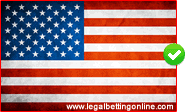 Hawaii's legal online gambling scene can only be accessed through licensed offshore online platforms. HI is one of the few US states with no domestic gambling opportunities. While the state has considered online gambling and general gaming expansion in the past, none of these efforts have succeeded thus far.
HI does offer access to casino cruises like some other US states, but these are not licensed by the state and only allow gambling once in international waters.
However, this does not mean all gambling options in Hawaii are eliminated. In this guide, we explain how and where to wager legally, what lawful gambling options HI residents and visitors can use, and share online gambling destinations that are safe, secure, and vetted for legitimacy, fairness, and transparency.
Gambling Laws In Hawaii

Currently, Hawaii forbids all forms of domestic gambling – even private social gaming is technically outlawed. While social gambling restrictions (i.e. private poker games at private residences) are not enforced with rigor, they are still prohibited, and all players should exercise caution.
In short, real-money wagering in HI is strictly prohibited. This is why we recommend using licensed offshore sites to gamble for actual winnings. The state of Hawaii does not have any specific laws that make it illegal for HI residents or visitors to engage in online gambling via licensed international platforms.
Is Online Gambling Legal In Hawaii?
No. HI has not been successful with online gambling expansion (or brick-and-mortar legalization, which would obviously be a major boost for the state's tourism industry), thus the practice is not legally available within the state. However, there are no state laws which prohibit licensed offshore online gambling in Hawaii. If you live in HI, you can use these sites freely and safely, but you must make sure to gamble only with the most reputable international operators that are licensed and regulated in their own home countries, offer guaranteed payouts, and abide by fair iGaming standards.
HI State Facts & Quick Jump Menu
Bovada Sportsbook, Poker Room & Casino

Bovada is one of the most reputable names in online gambling and they accept all players from Hawaii. They are actually part of the Bodog family, which has been around since the inception of online gaming in the mid-1990s. So if you live in the Aloha State and are interested in gambling for real money, then Bovada is the site we recommend most of all.
There are several other trusted sites we also enjoy (see below), but we feel that Bovada is at the top of the totem pole and should be your first destination when gambling online for the first time.
 Pros
Casino, sports, poker, and horse racing betting with one account
Easy deposits using credit cards or Bitcoin/Bitcoin Cash
Generous welcome bonuses for all gambling markets
Fast, guaranteed payouts
Live betting and mobile wagering web apps available
100% casino bonus up to $3,000
50% sportsbook bonus up to $250
100% poker bonus up to $500
 Cons
Excluded States: NV, NJ, DE, MD
Are Casinos Legal in Hawaii?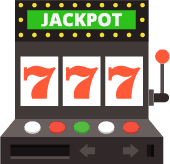 As mentioned throughout this page, Hawaii does not allow any type of regulated state-based gambling. This means that there are no permitted operations of casinos within the islands' borders. However, Hawaii has wrestled with the notion to pass legislation allowing casino gaming in the past, but local pushback has been enormous.
Casino cruises often leave the HI coast, but these are not licensed by the state and only allow gamblers who are at least 21 on board. Gambling on Hawaii casino cruise lines is only allowed once in international waters. Fortunately, there are much better "offshore" casino gambling options for HI players.
Is Online Casino Gambling Legal in Hawaii?
While HI does not support casino gambling in-person or online with domestic operators, the state has not outlawed online casino gambling offered by licensed offshore sites. This means that it is not illegal for residents of and visitors to the Aloha State to enjoy casino gambling. There are also no US federal gambling laws which prevent domestic access to these sanctioned and legitimate offshore sites.
Legal Hawaii Online Casinos
It is important to only play at safe and secure online casinos that are licensed and operate legitimately within the gaming industry outside of the US. We recommend the following brands, each which accepts 18 and up HI players. Every site listed below has passed our meticulous vetting process and is highly regarded as an industry leader in the online gaming space.
Legal Online Casinos
That Accept Hawaii Players
Is Sports Betting Legal In Hawaii?

In Hawaii, it is not permitted to own or operate a local sportsbook since no state legislation has authorized the industry. However, HI has the option to legalize domestic sportsbooks since PASPA was overturned in 2018. Unfortunately, lawmakers who have introduced such legislation have had their ideas dismissed unceremoniously to date.
The option of domestic wagering regulation could really put Hawaiian sports teams like the Honolulu Hurricanes, Hawaii Rainbow Warriors, Hawaii Islanders, and the Honolulu Sharks on the map, but for now, you can only legally wager on these teams – and others – with international online betting sites.
Is Online Sports Betting Legal In Hawaii?
There are no domestic online betting options available in HI. However, there are a number of US-friendly sports betting options available to Hawaii residents and visitors through licensed offshore online destinations. There are no state laws in Hawaii or on US federal books which prohibit HI players from enjoying online sports betting from these types of sportsbooks.
Legal Hawaii Online Sports Betting
Below is a collection of brands our team has personally vetted. Each sportsbook you see on this page employs a high-quality security profile, maintains consistent payouts, offers a wide selection of deposit methods, and provides competitive betting lines and odds (including live sports betting and mobile sports betting options) for all major, minor, and niche sports worldwide. These sites' services are legally available to Hawaiians aged 18 and over.
Best Online Sportsbooks
Open To Hawaii Players
Is Poker Legal in Hawaii?

Hawaii does not allow any poker gambling for real money in a domestic capacity, whether at public card rooms or in private home settings. The state has considered legalization in the past, but those efforts did not succeed. HI players who are at least 18 years of age and are looking to enjoy poker must use online poker rooms licensed offshore.
Is Online Poker Gambling Legal In Hawaii?
While HI does not offer online poker regulated by the state, licensed offshore options are lawfully available to state poker players. It is not a violation of state or federal law to participate in these licensed offshore online poker gambling sites.
Legal Hawaii Online Poker
The online poker sites you see below each legitimately operate within the gaming industry and provide a legally sanctioned online destination for Hawaii poker players who are 18 or older. Our team has checked these sites for strong security profiles, substantial bonus offers, software quality, proper poker software randomization, fair play, and slick user interfaces, and we are confident that they're the "real deal" for real poker online.
Top Rated Hawaii Poker Sites
All Legally Licensed And Regulated
Hawaii Online Gambling FAQ's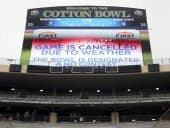 In the 117-year history of college football bowl games, there has never been a bowl called off … Read more